Mexican, Corn, Recipe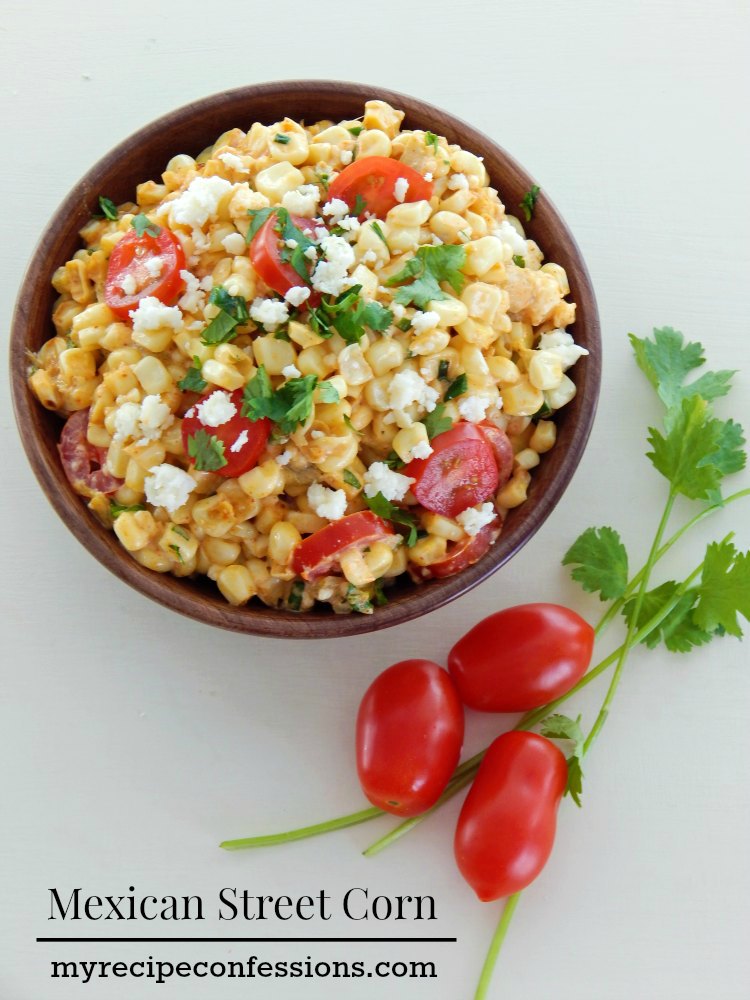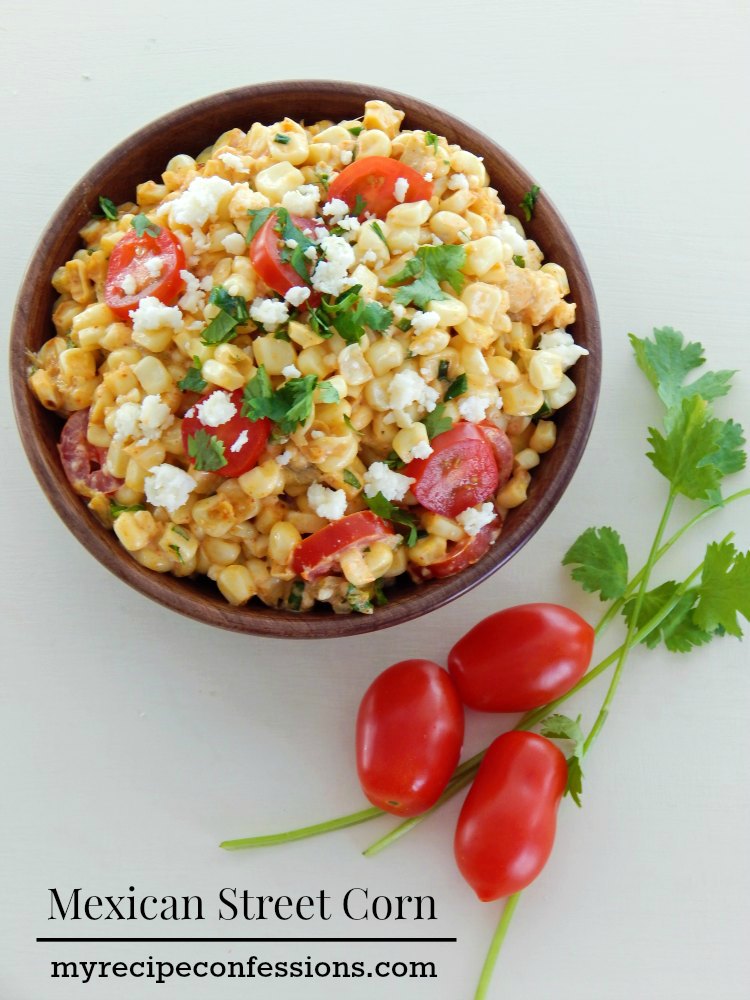 I have seen recipes for Mexican Street Corn popping up all over Pinterest. I love Mexican food and corn so I had to give it a try. I asked my brother who lived in Mexico for two years if he had ever tasted it. He said he loves the stuff and offered to be a taste tester.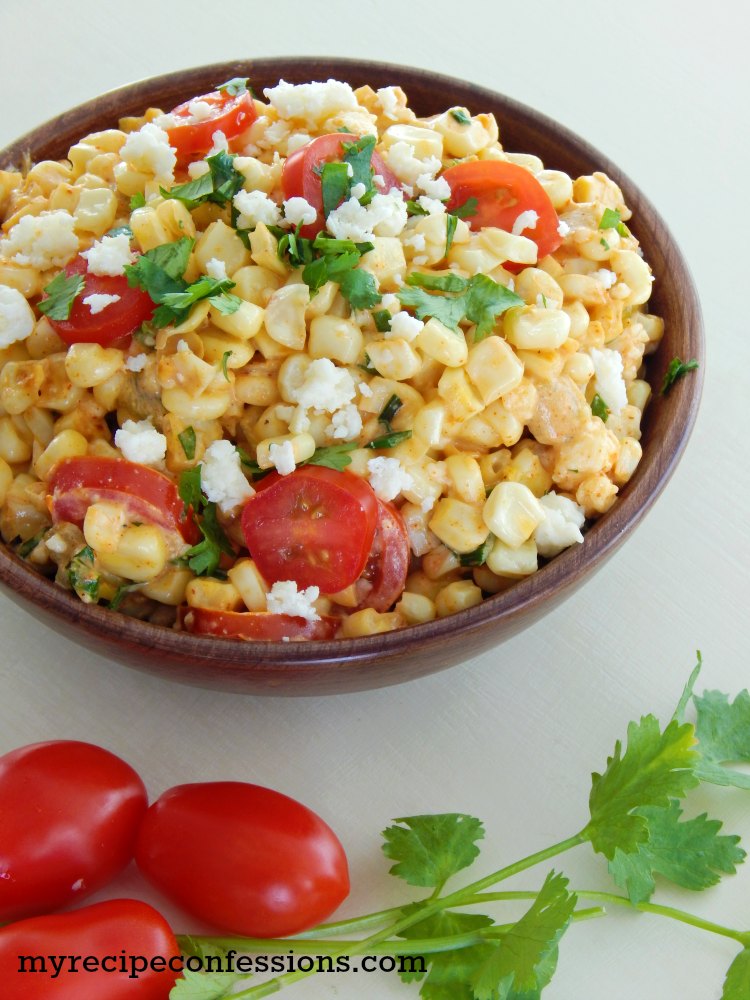 After playing around in the kitchen for a while, this is the recipe I came up with. My brother loved it and said it taste just like the stuff he had in Mexico. I am in love with it too! I like that it is different then the traditional beans and rice as a side. If you have never tried Mexican Street Corn, give it a try. I have a feeling that you are going to love it.
With love from my kitchen to yours,
Carrie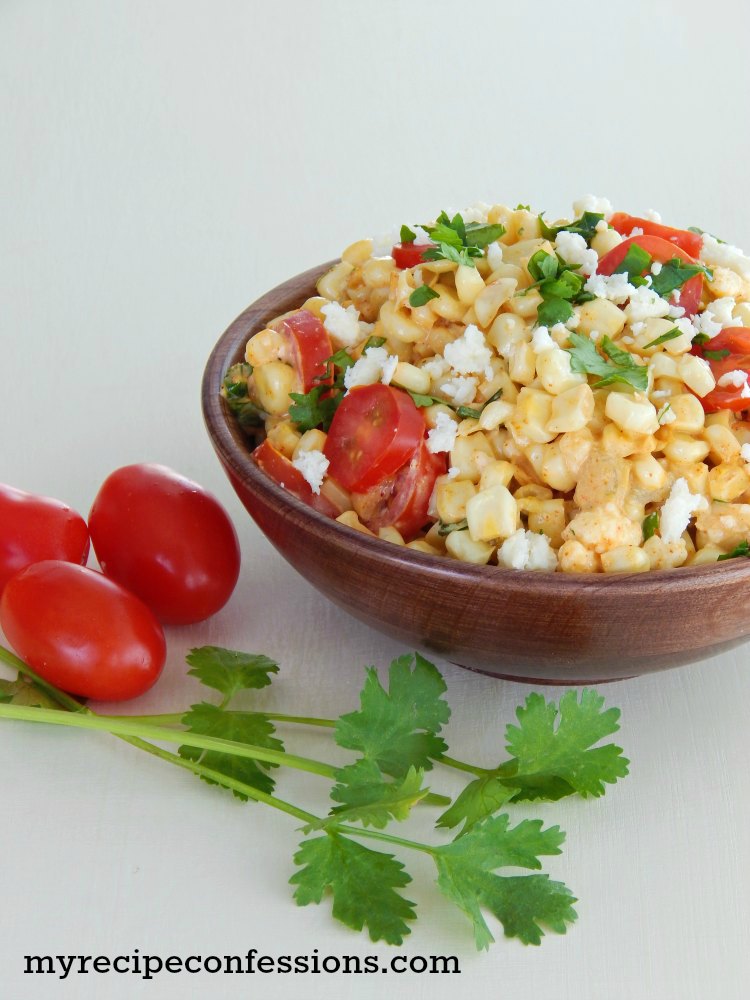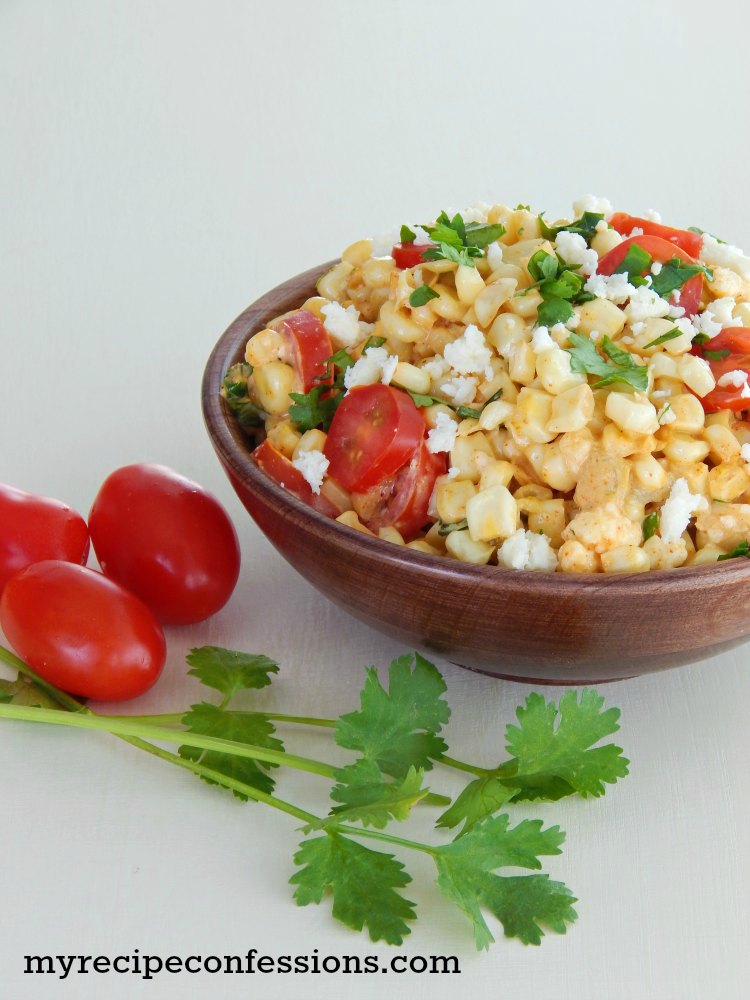 Mexican Street Corn
6 ears of corn or 24 oz. of sweet frozen corn
1/2 cup of green onions, diced
1/2 tsp. of garlic, minced
2 tbsp. of olive oil
1 (4 oz) of  chopped green chilies or jalapeno
1 cup of grape tomatoes, sliced
1/3 cup of cilantro, chopped
1 tsp. smoked paprika
1/2 tsp. of chili powder
1 tbsp. of mayo
1 tbsp. of sour cream
1/2 cup of Cojita cheese, crumbled
Instruction
1. Heat the olive oil in a large skillet over high heat. Add the onions, garlic, corn,and green chilies. Saute the vegetables until they are tender and they start to brown, about 5 minutes. Remove  the pan from the heat and allow to cool for a minute.
2. In a small bowl, mix the cilantro, seasonings, mayo, sour cream, and cheese together. Fold the cheese mixture and  grape tomatoes into the corn. Serve immediately.
Here are a few other recipes that you might enjoy.