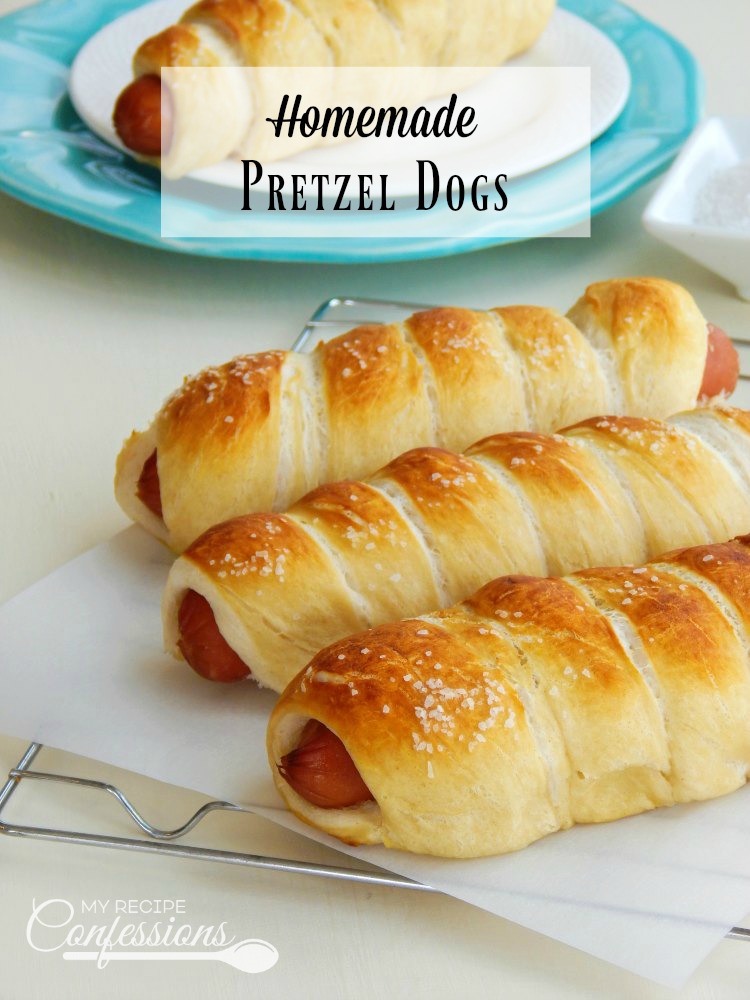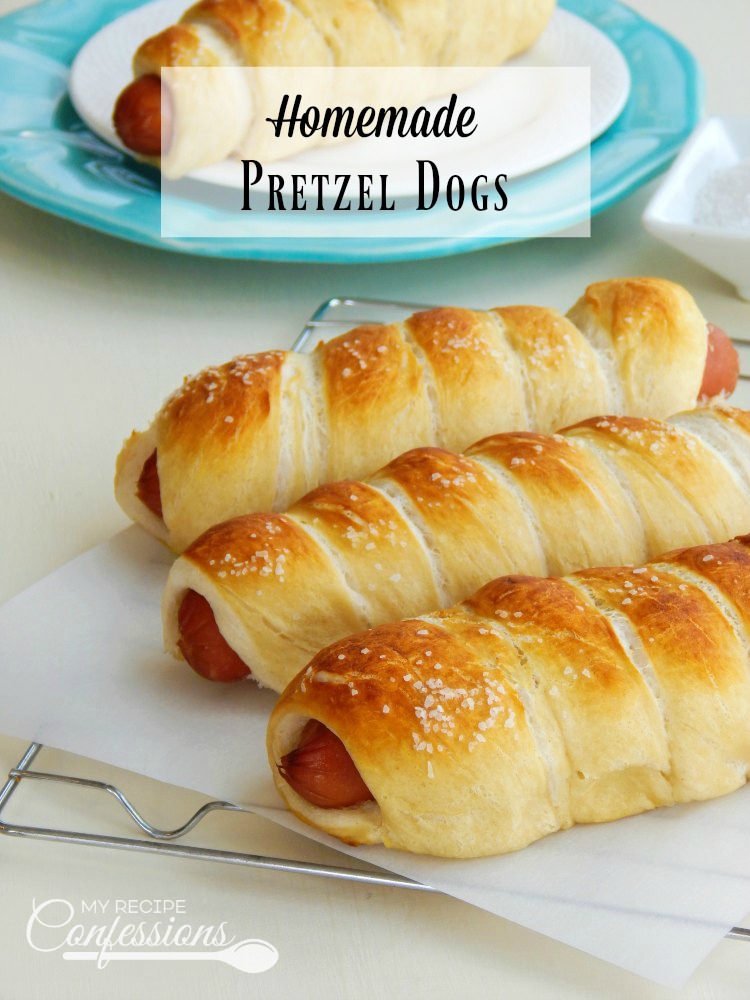 Homemade Pretzel Dogs are always a HUGE hit with my kids! Store bought pretzel dogs don't even compare to this homemade version. The pretzel is super soft with delicious buttery flavor. Wrap it around a hot dog and you have a pretzel dog that nobody can resist!
Homemade Pretzel Dogs are right up my boy's alley. They love hot dogs of any shape or form. In fact, when my oldest boy was little, he snuck a raw hot dog out of the fridge and tried to eat them before I noticed.
I knew these Homemade Pretzel Dogs would be a big hit with them. They were anxiously awaiting the Pretzel Dogs to come out of the oven so they could eat them.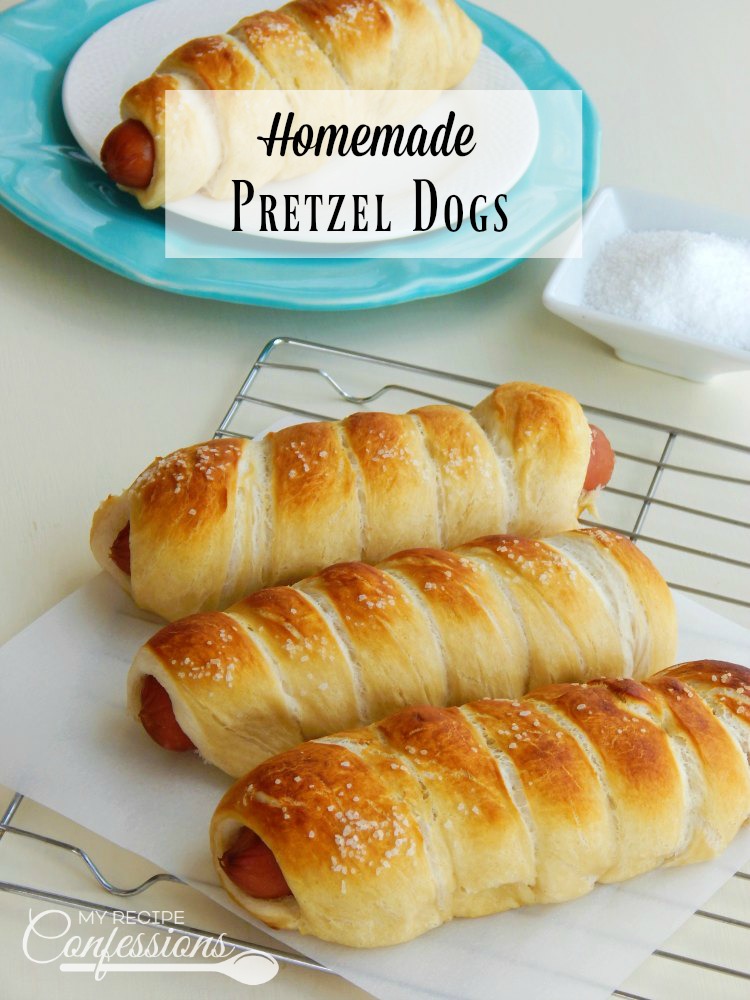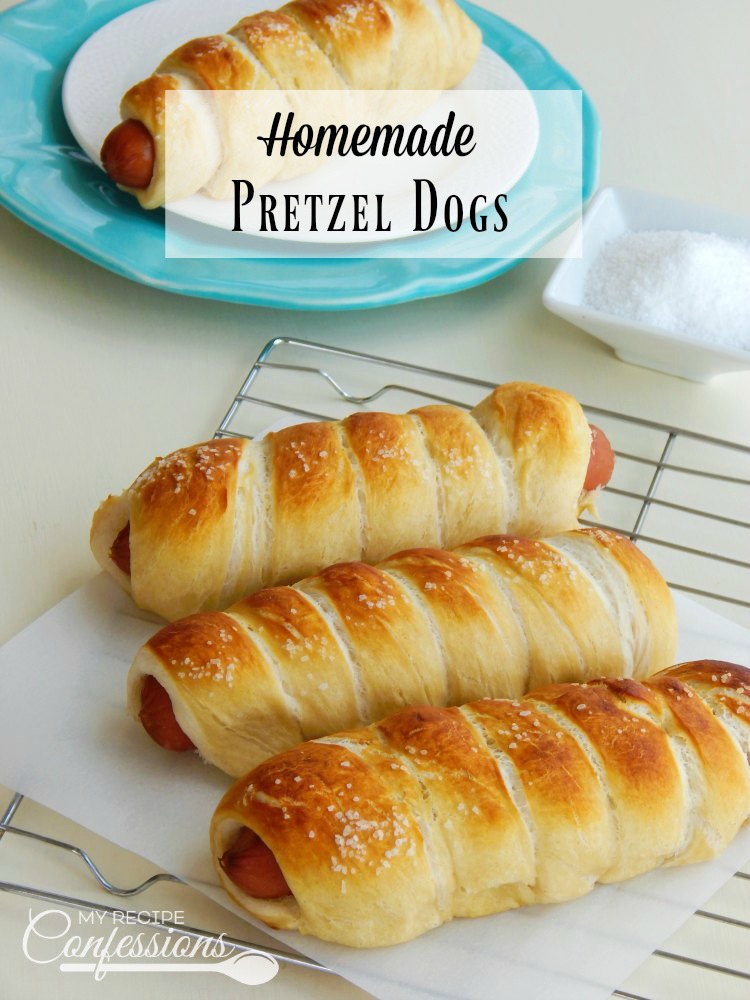 Just like I expected, they loved them. One pretzel dog is quite filling and for some reason, I made a double batch. So we took some to mine and Dave's parents. They loved them too!
These Pretzel Dogs are great the next day also. Just pop them in the microwave or toaster oven and within minutes you have another filling meal. Serve them with your favorite dipping sauce and you have a home run meal on your hands.
With love from my kitchen to yours,
Carrie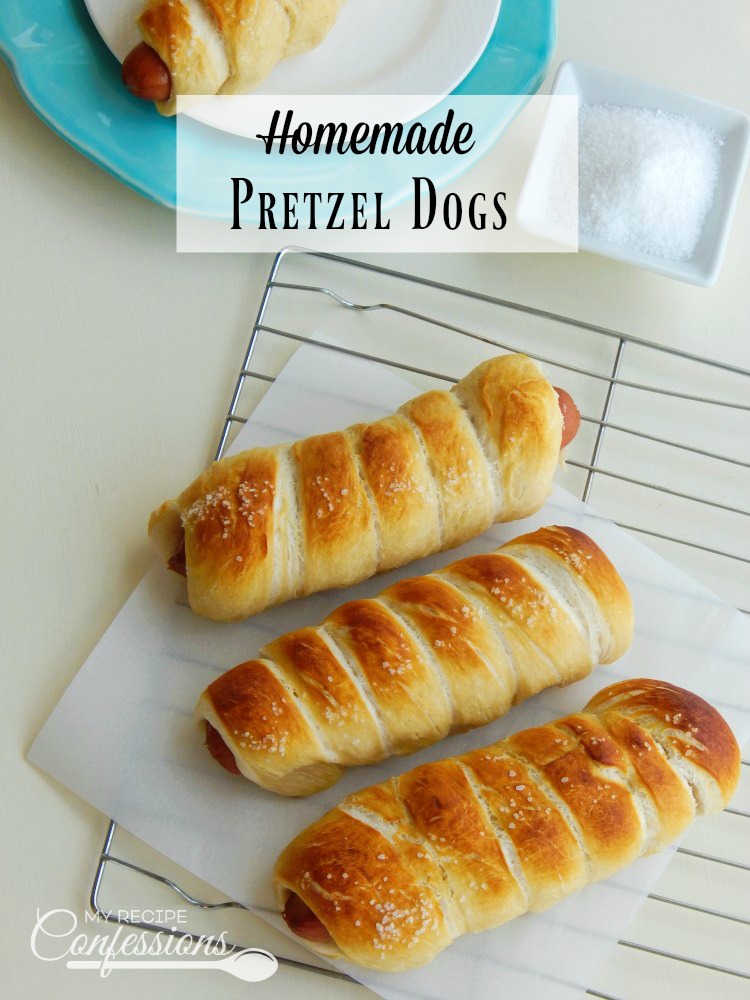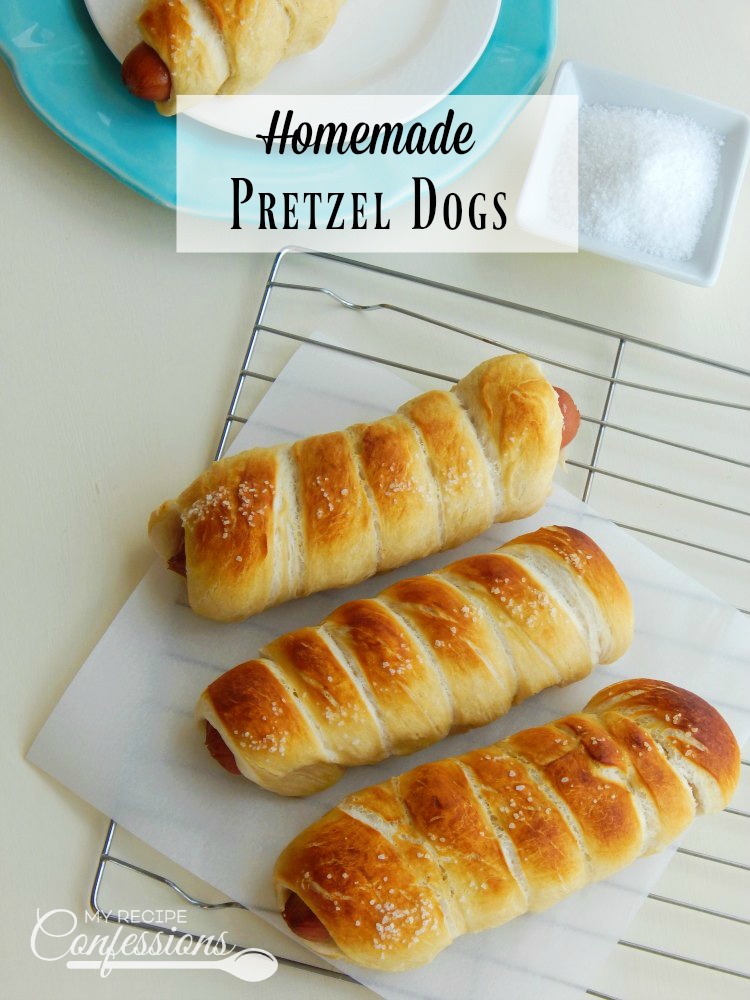 Homemade Pretzel Dogs
makes 8 pretzel dogs
1 recipe for Soft Homemade Pretzels
8 hotdogs
10 cups of water
2/3 cup of baking soda
1 egg yolk
1 tbsp. of cool water
Instructions
Preheat oven to 450
1. Prepare the pretzel dough as instructed in steps 1 through 4.  Then divide the dough into 8 equal sections and roll them out into 20 to 24-inch ropes, depending on how long your hot dogs are.
2. On two baking sheets, place a sheet of parchment paper on each baking sheet and spray with cooking spray.  Starting at one end of the hot dog, wrap the dough all the way around the hot dog. Pinch each end to seal it. Place the pretzel dog on the baking sheet.  You can make Soft Pretzels with any remaining dough.
3. In a large shallow sauce pan, bring the 10 cups of water and 2/3 cups of baking soda to a boil. Whisk the egg yolk and 1 tbsp. of cool water in a small bowl.
4. Place one pretzel dog in the boiling water at a time for 30 seconds. Remove the pretzel dog from the boiling water and place on the parchment paper lined baking sheet. Brush with the egg yolk mixture and sprinkle some sea salt or pretzel salt on top of the dog. Repeat with the remaining pretzel dogs.
5. Bake in the oven for 12 to 15 minutes or until they are golden brown. Allow to cool for about 5 minutes before eating. Serve with your favorite dipping sauce.
Here are a few other recipes you might enjoy.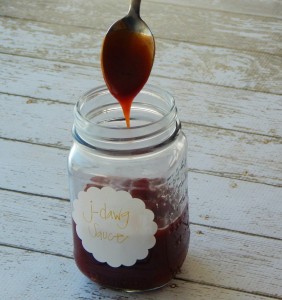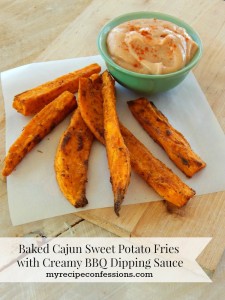 Baked Cajun Sweet Potato Fries with Creamy BBQ Dipping Sauce