Breakfast, Omelet, Recipe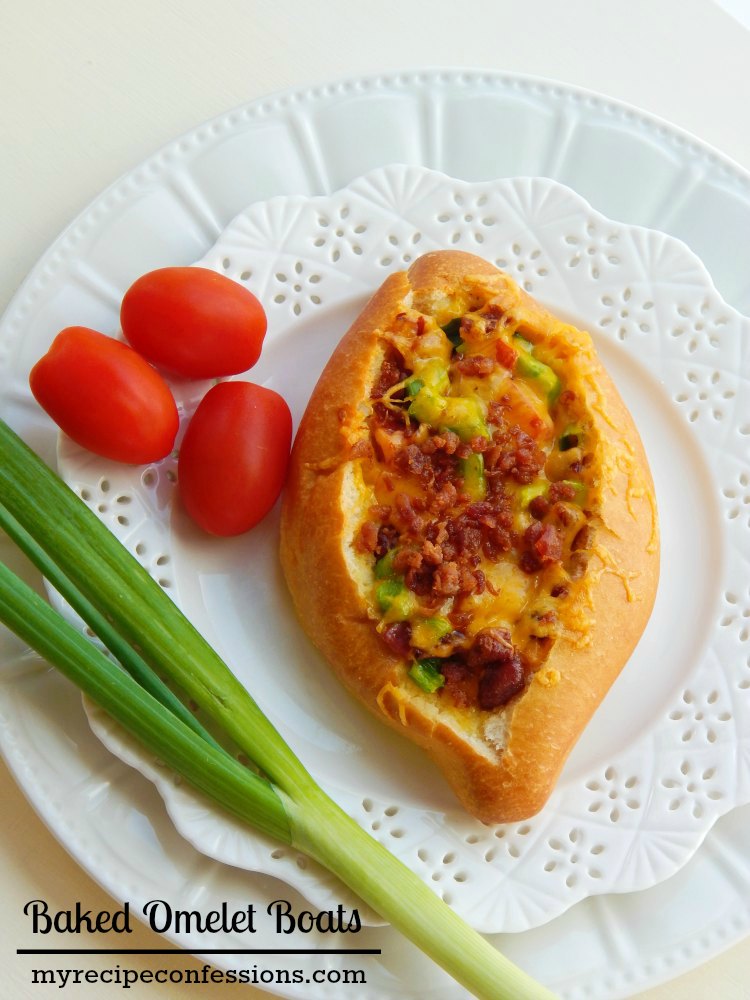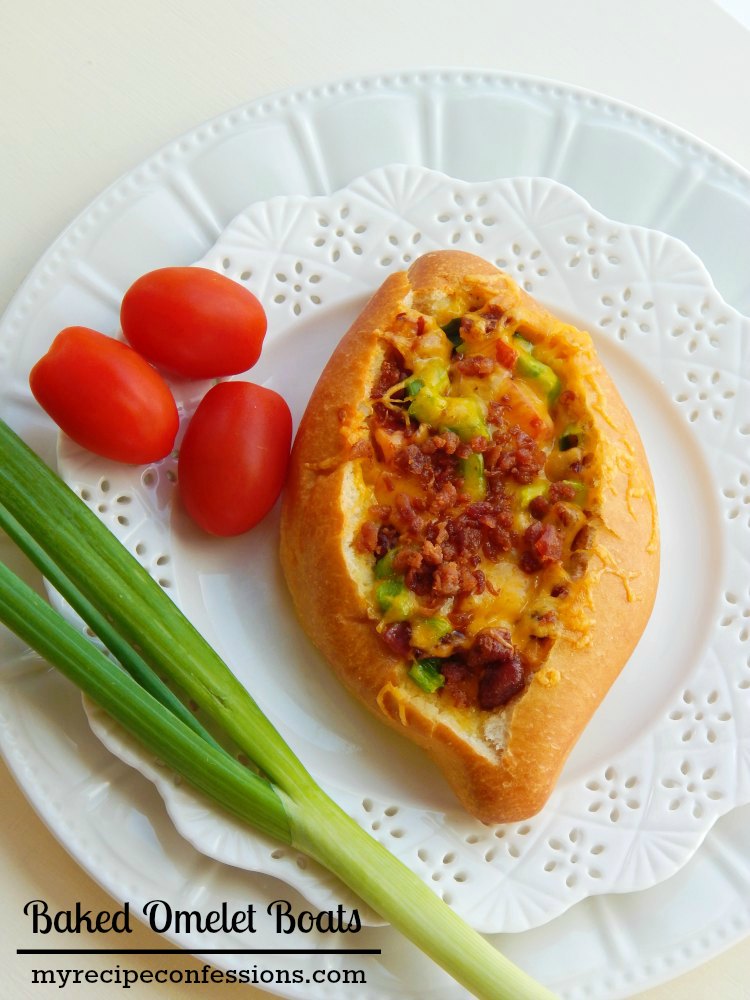 Guys, believe me when I say that these Baked Omelet Boats are mind blowing good! I love breakfast and I love eating breakfast for dinner. I made these the other night and they were a huge hit with my family. My kids even went back for seconds.
One of the things that make these Omelet Boats so great is that you can customize them to everybody's taste. My kids of course liked it with eggs, cheese, bacon, and ham.
If you prefer sausage over ham and bacon, by all means, switch it out. You can add mushrooms, olives, jalapenos, etc. Whatever veggie out there that makes you happy, throw it in. You don't need to use a lot, just a tablespoon or two of each veggie.
This would be a great dish to make for Father's Day Breakfast!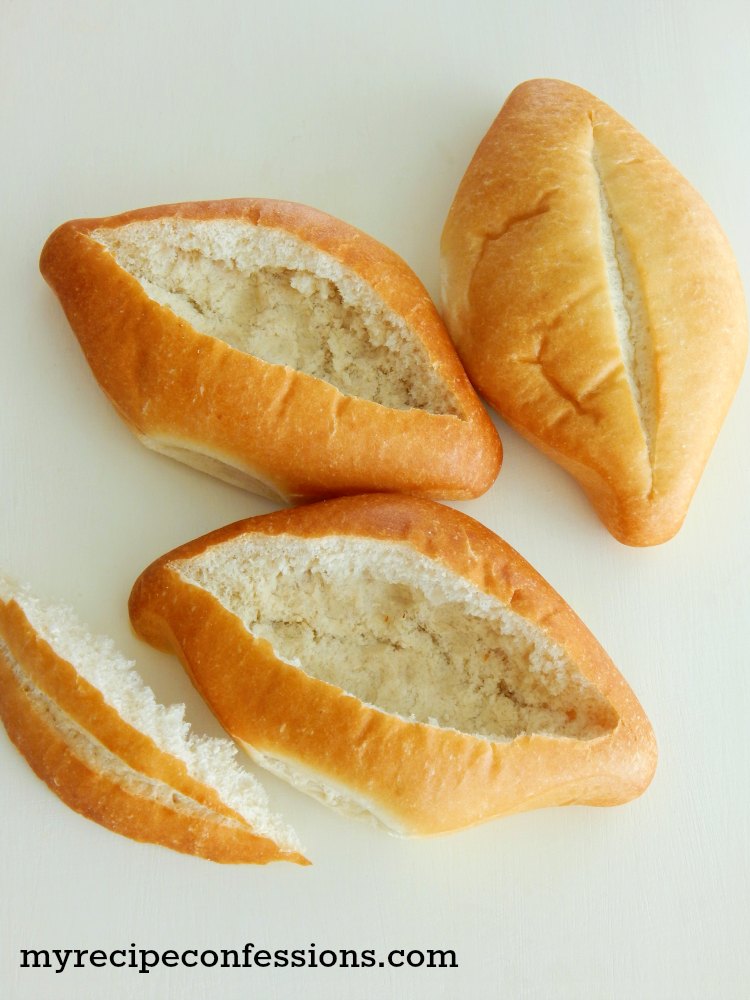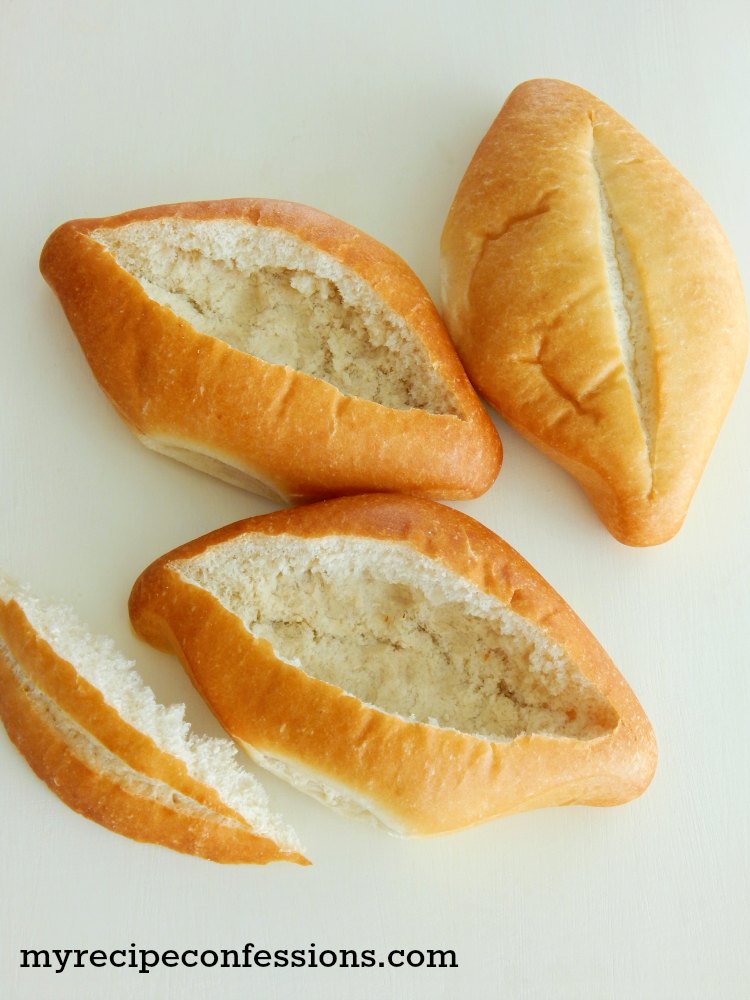 I found the best way  to hollow out the bread, is to cut a "V" shape in the top of the bread. Then I hollow out the baguette. I like to press down the remaining bread inside the baguette to help reinforce it so the egg doesn't leak out.
With love from my kitchen to yours,
Carrie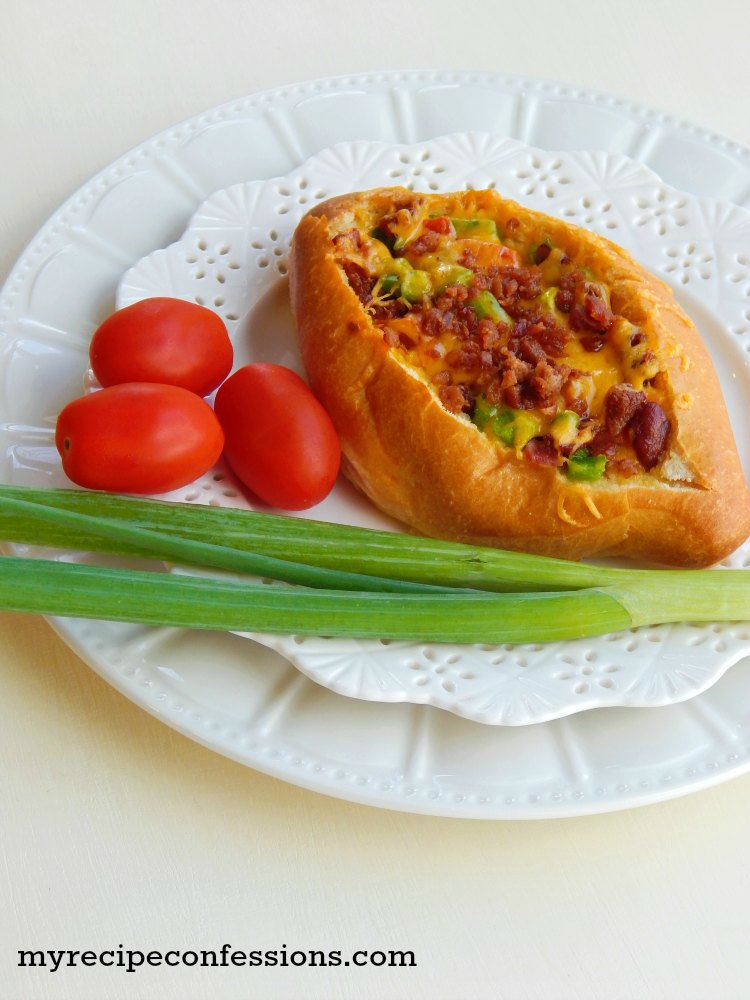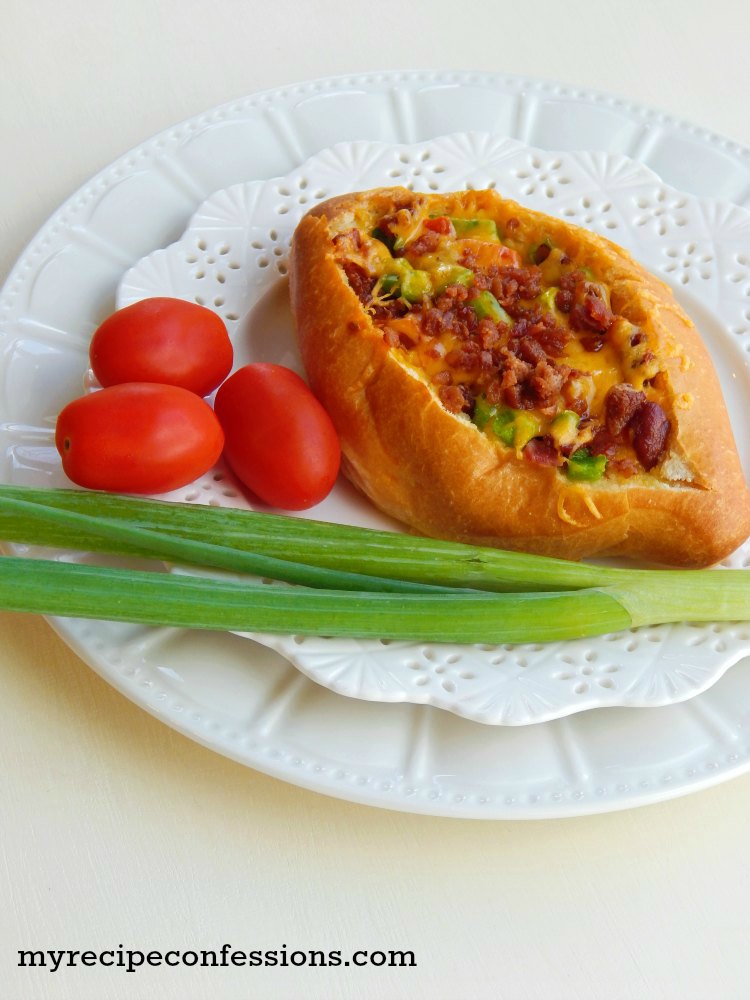 Baked Omelet Boats
8 (6 inch) mini baguettes, or a soft and chewy hoagie buns
7 eggs
1/2 cup of green onions, diced
1 bell pepper, diced
2 Roma tomatoes, diced
3/4 cup of half & half
2 cups cheddar cheese, shredded
1 tsp. of salt
1/2 tsp. of garlic powder
1/4 tsp. of black pepper
1/2 cup of bacon, cooked and crumbled
1/2 cup of ham, diced
Instructions
Pre-heat oven to 350 degrees
1. In a medium-sized bowl, whisk the eggs and half & half together. Mix in the garlic powder, pepper, and salt.
2. . Cut a "V" section in the top of the baguette. Hollow out the center of the roll. Place 1 tbsp. of cheese in the bottom of each baguette. Evenly divide the ham, bacon, bell pepper, and green onion and place inside each of the baguette. Place the baguettes on a baking sheet sprayed with baking spray.
3. Remove 1/4 cup of the shredded cheese aside and stir in the remaining cheese into the egg mixture. Pour the egg mixture into each of the baguettes. Top 1 tablespoon of shredded cheese on each baguette.
4. Bake for 25 to 30 minutes or until light golden brown, puffed and set in the center. Allow to cool on a wire rack for 5 minutes before serving.
This recipe was inspired by Stuffed Breakfast Boats by The Kitchen Whisperer.
Here are a few other recipes you might enjoy.