Creamy Spanish Flan is the best flan I have ever tasted! It is silky smooth and creamy. Flan has been on of my favorites since I was a little kid and I am confident that this recipe will turn the biggest critic into a loyal flan fan!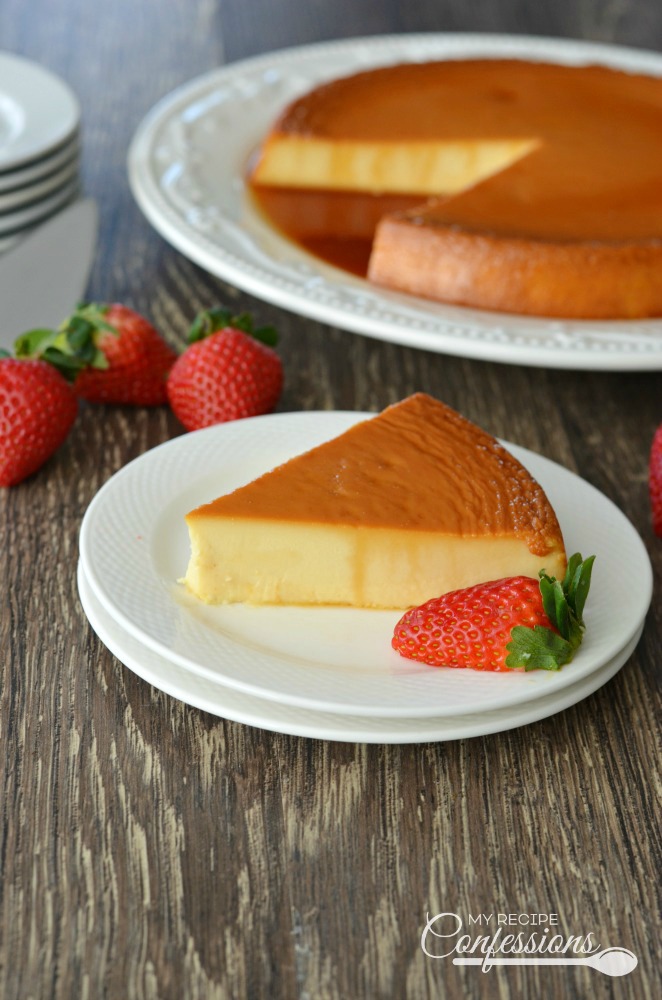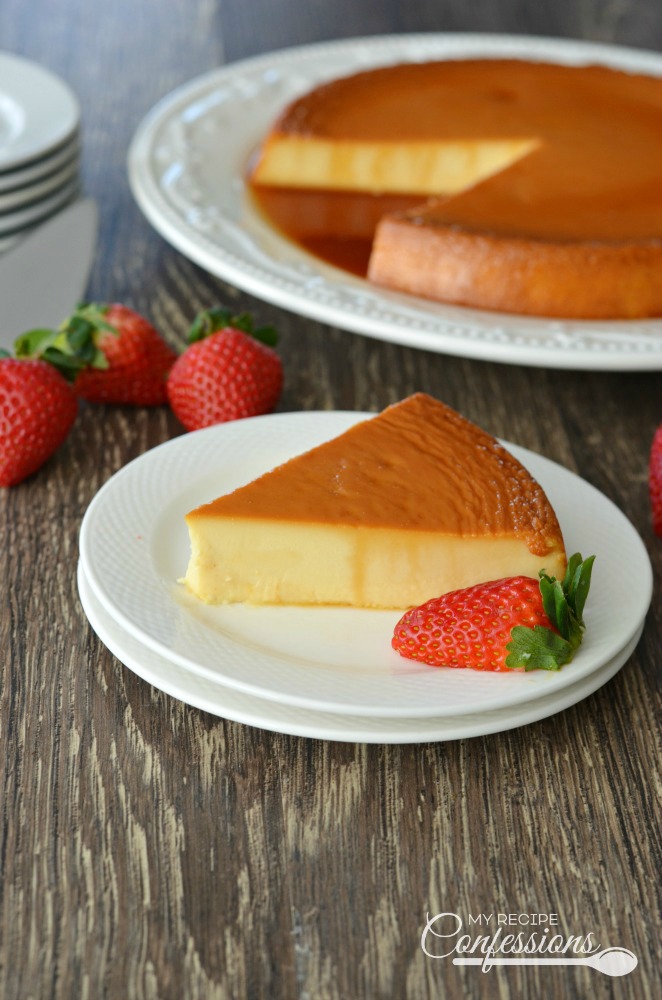 Creamy Spanish Flan is what dreams are made of! I am totally serious.I have loved flan since the first time I tried it as a child. I always loved it when my mom would make flan for dessert. I came from a family of eight kids so we didn't always get seconds on desserts.
I knew when it came to flan, I could have as much as I wanted. Most of my brothers and sisters refused to try it. I was totally fine with that it. I wasn't about to tell them that they were really missing out.
Of course, some of my siblings have since tried flan and love it. As for the others ones who say they don't like it, I am pretty sure they still have never tried it. Don't be like my picky brothers and sisters. If you have never tasted flan, don't wait any longer to give it a chance.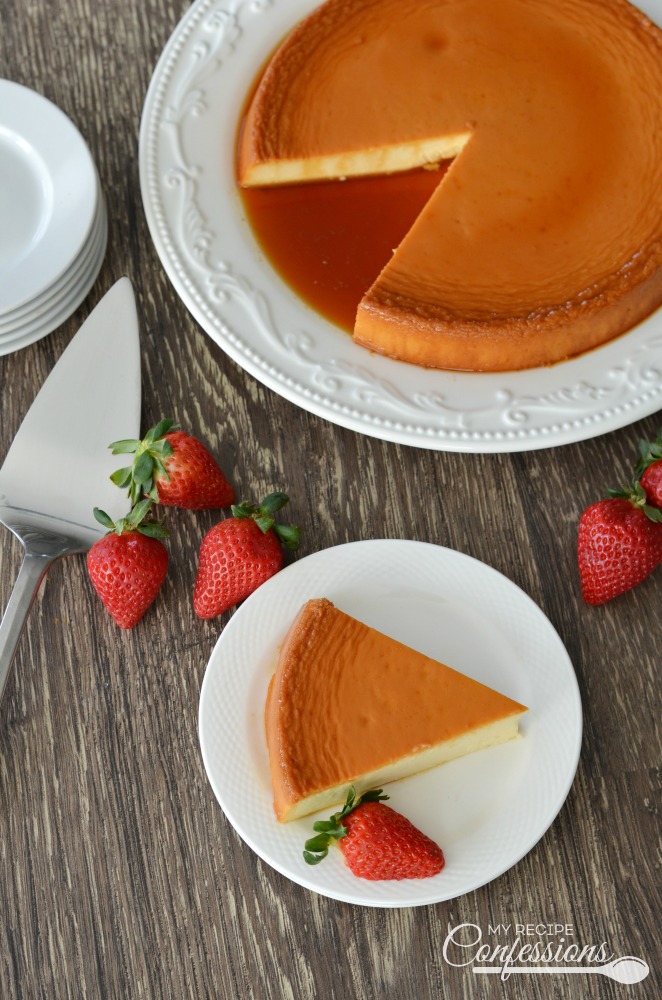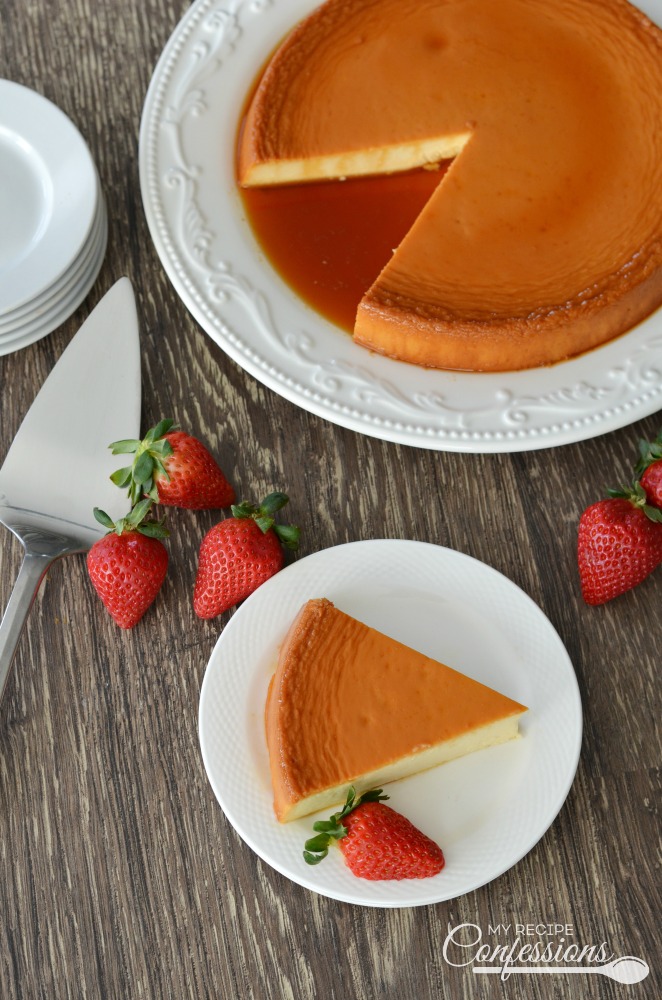 I made this Creamy Spanish Flan recipe 4 different times before I got it just right. Thanks to my friend Birgitta and her mom for their helpful tips. Birgitta's mom tightly covers her flan with foil and then places it in a water bath to bake. When I tried that with my flan it turned out so rich and creamy. I can't stop eating it. I am in love with this stuff!
*A water bath is when you use a pan with sides that is large enough to hold the pie/ cake pan, and is also large enough to allow for about 1 inch of water ( you want the water to go half way up the side of the pie pan)  to surround the pie pan. You then place the larger pan with the water and pie pan in the oven and bake the flan for 60 to 90 minutes, or until the flan sets up in the center (like the consistency of Jell-O). The water bath adds moisture to the oven and the flan is able to be baked at a more even temperature.
With love from my kitchen to yours,
Carrie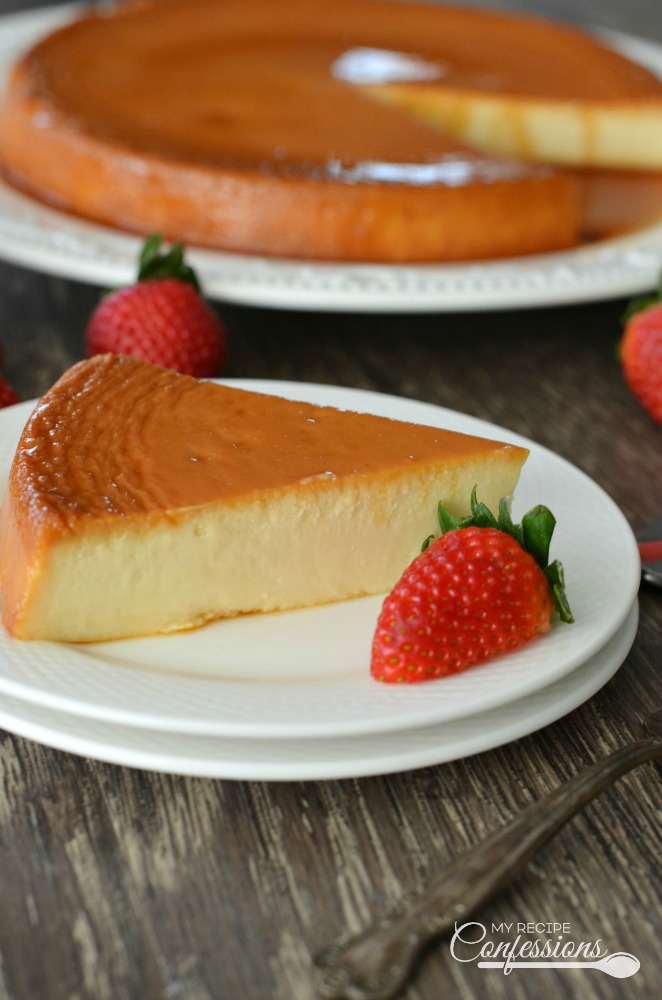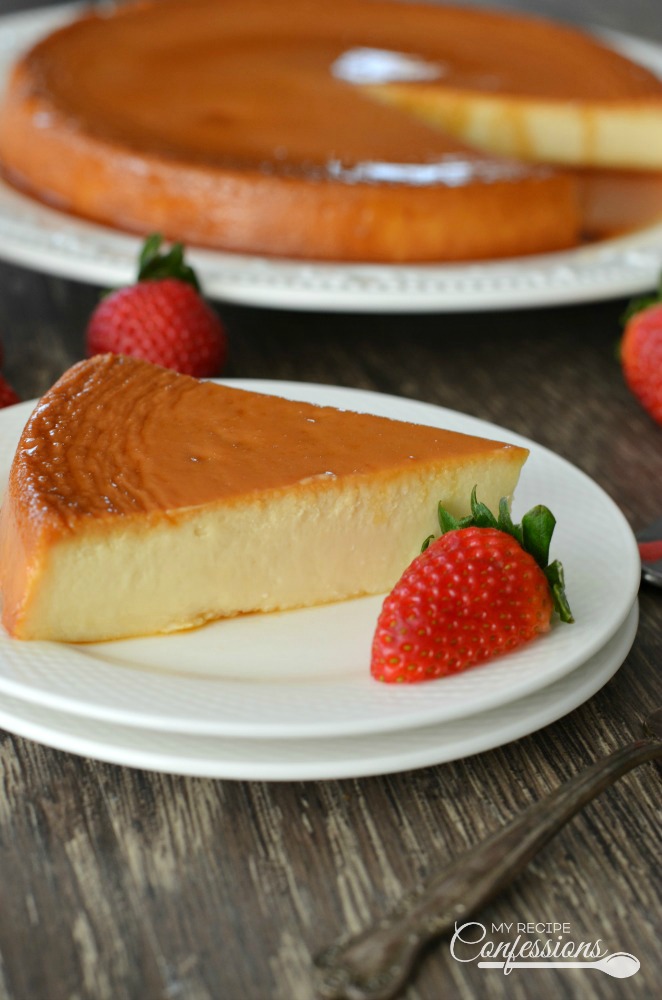 Creamy Spanish Flan
1 1/4 cup of granulated sugar
8 oz. of cream cheese, softened
4 eggs,  at room temp.
1 (14 oz.) can sweetened condensed milk
1 (12 oz.) can evaporated milk
1 tsp. vanilla
Instructions
Pre-heat oven to 350 degrees
1. In a medium saucepan over medium-low, melt sugar until liquified. Watch it carefully and swirl the pan occasionally so it doesn't burn. Once the sugar turns a light golden brown without any lumps or sugar granules, remove the pan from the heat.
2. Working quickly before it cools down, pour the sugar mixture into a 10 inch glass pie pan or 10 inch cake pan. Swirl it around so that it evenly coats the bottom and the sides.
3. In a medium-sized bowl, cream the cream cheese until it is smooth. Add one egg at a time mixing well between each.
4. Stir in the sweetened condensed milk , evaporated milk, and vanilla extract. Pour the egg mixture into the pie/cake pan.
5. Cover the top of the pie/cake pan tightly with tin foil. Place the pie pan in a *water bath and place in the oven. Bake the flan for 60-90 minutes or until the flan has set up in the center (like the consistency of Jell-O).
6. Remove the pan for the oven. Remove the pie/cake from the water bath and let cool on a wire rack for 1 hour and then chill in refrigerator for 4- 8 hours, or overnight. Store leftovers in the refrigerator.
6. To remove the flan from the pan, run a butter knife around the edges of the dish and invert it on a serving platter.
This recipe was originally posted on May 4, 2015.
Here are a few other recipes you might enjoy.