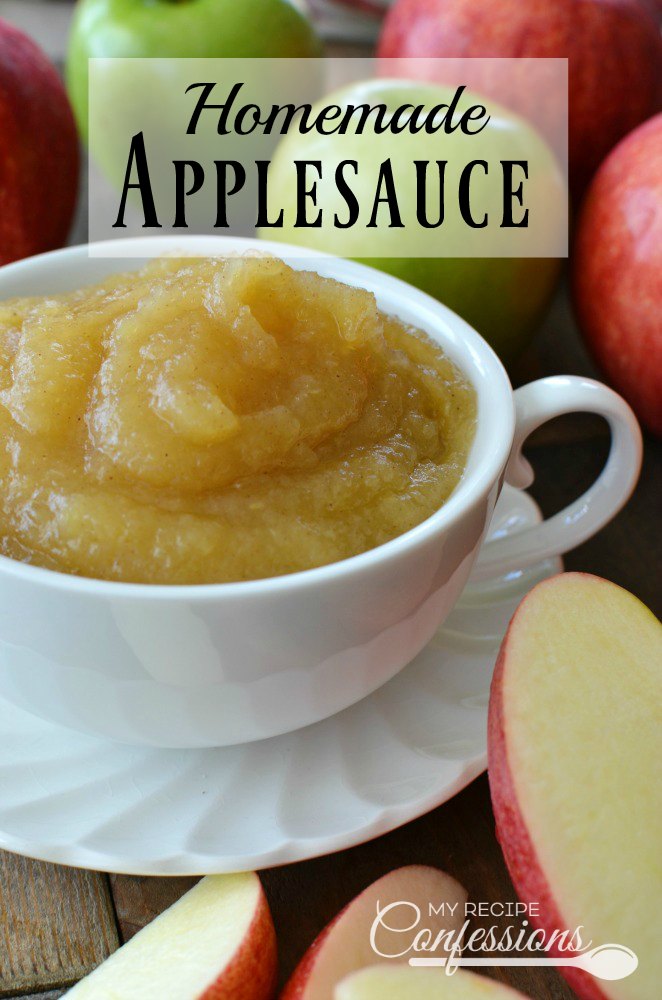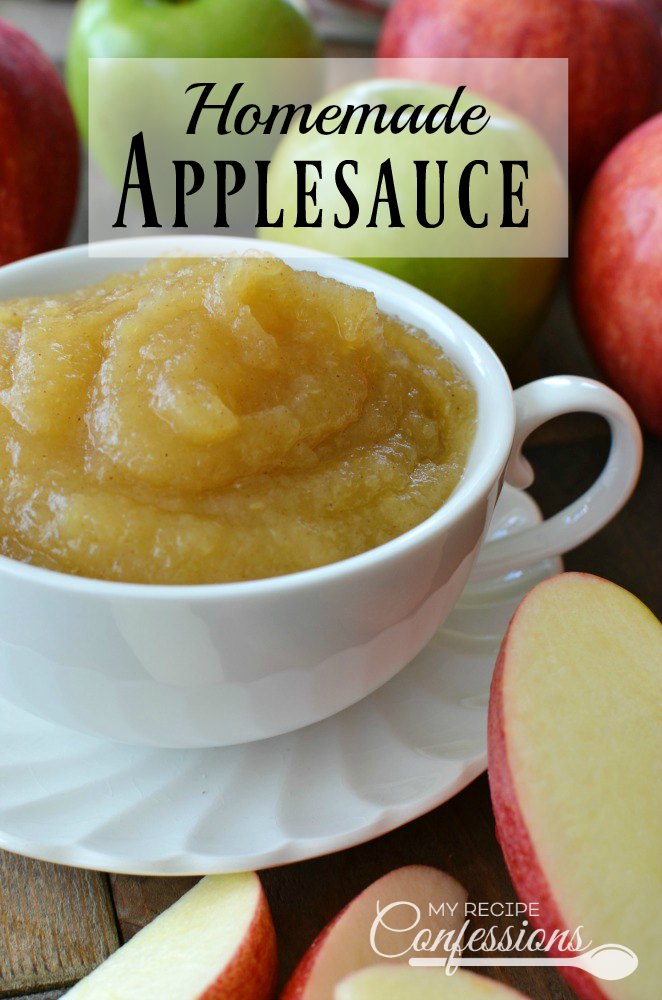 Homemade Apple Sauce is one of the best ways to enjoy apples! The difference between homemade applesauce and store bought applesauce is like night and day. This recipe makes the best applesauce you will ever taste! The fresh apple flavor is very vibrant combined with the perfect touch of cinnamon.
This summer we took a trip to Yellowstone National Park. Yellowstone is one of my favorite places to visit! It is so beautiful and relaxing. The night before we drove into the park, we camped in a campground outside of Jackson Hole, Wyoming. In the evening, we went to the Bar J Wranglers Chuck Wagon. If you have never been, you really need to try to go sometime. The food and entertainment was amazing. One of the side dishes we had with our meal was homemade apple sauce. My husband kept commenting on how good it was. Ever since that night, I have wanted a recipe for apple sauce that is as refreshing as the Bar J Wrangler's apple sauce. After a few tries and little tweaking, I dare say this is!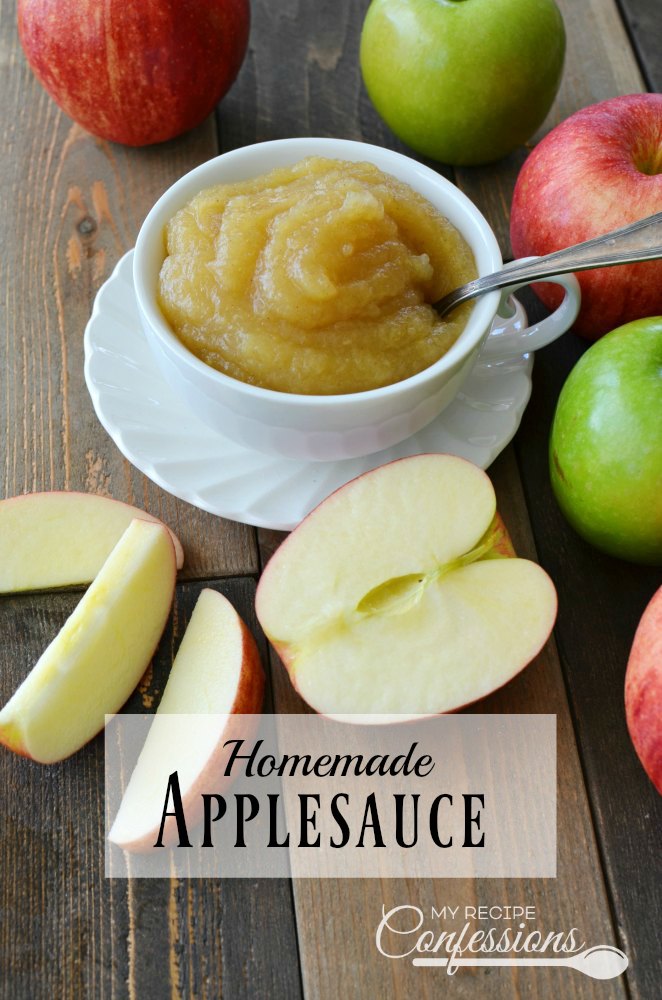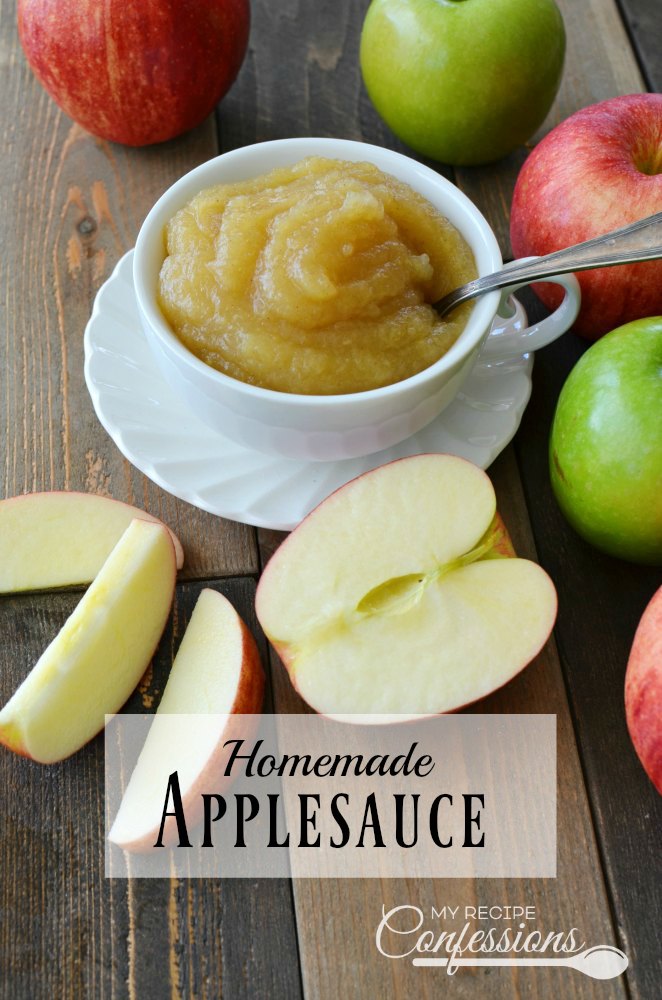 This recipe makes about 4 servings. I like to double the batch so that we have a little extra for the next day. When I double the recipe, I find it is easier to blend the apples in the pan with an immersion blender. If I don't double the recipe, I transfer the apples into a food processor and pulse until it reaches the right consistency.
*This post contains affiliate links which means I receive compensation if you purchase something from these links.
Here are some of the tools that you might find helpful when making applesauce. I use a regular vegetable peeler to peel my apples, but an apple peeler would be a bit faster.

With love from my kitchen to yours,
Carrie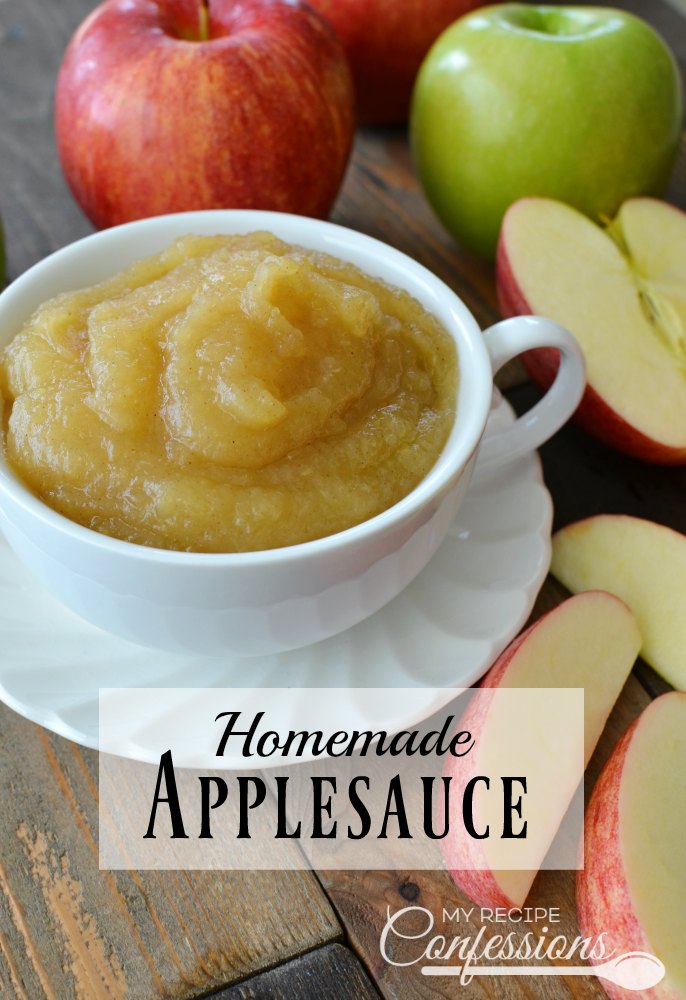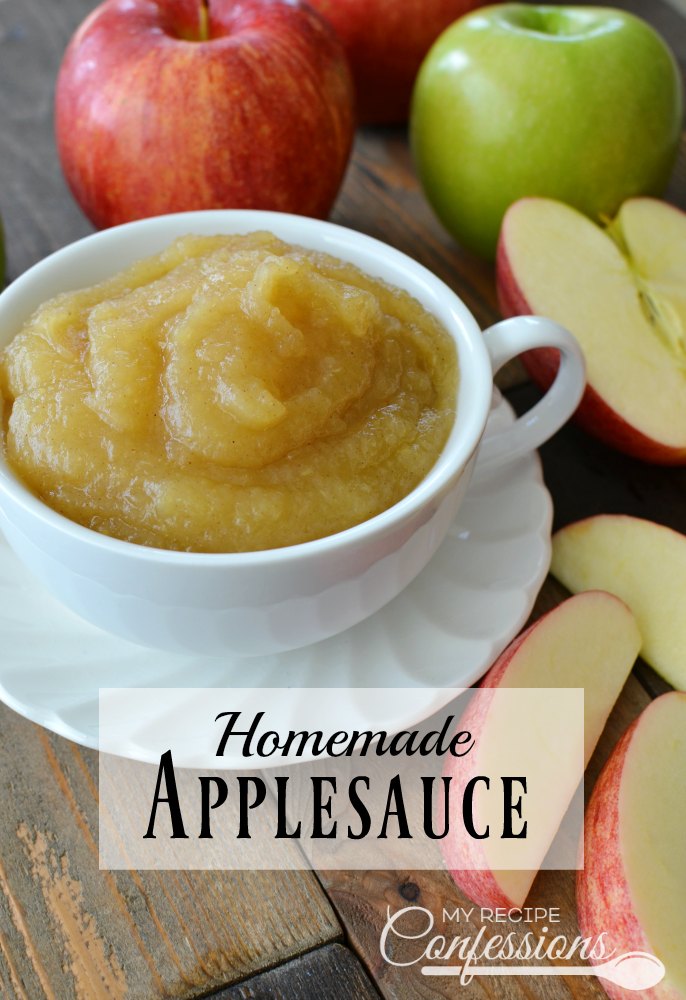 Homemade Apple Sauce
yields 4 servings
2 lg. gala apples, cored, peeled, and diced
2 lg. granny smith apples, cored, peeled, and diced
3/4 cup of apple juice
1/2 tsp. of lemon zest, finely chopped
2 tsp. of lemon juice
1 tbsp. of brown sugar
3 tbsp. of granulated sugar
1/4 tsp. of cinnamon
Instructions
Place all the ingredients in a medium-sized sauce pan over medium heat. Cover and simmer for 10-15 minutes or until the apples are soft.
Place apples in a food processor and pulse until the applesauce reaches the desired consistency. Chill the applesauce in the refrigerator for up to one hour before serving.
Here are a few other recipes you should try.