Flourless Mint Chocolate Cupcakes are the motherload of chocolate cupcakes! The fact that these cupcakes are gluten-free is surprising to almost everybody who tries them. These moist and fudgy cupcakes are dipped in a silky smooth mint chocolate ganache and then topped with a fluffy light chocolate mousse. They are pretty much the best thing ever!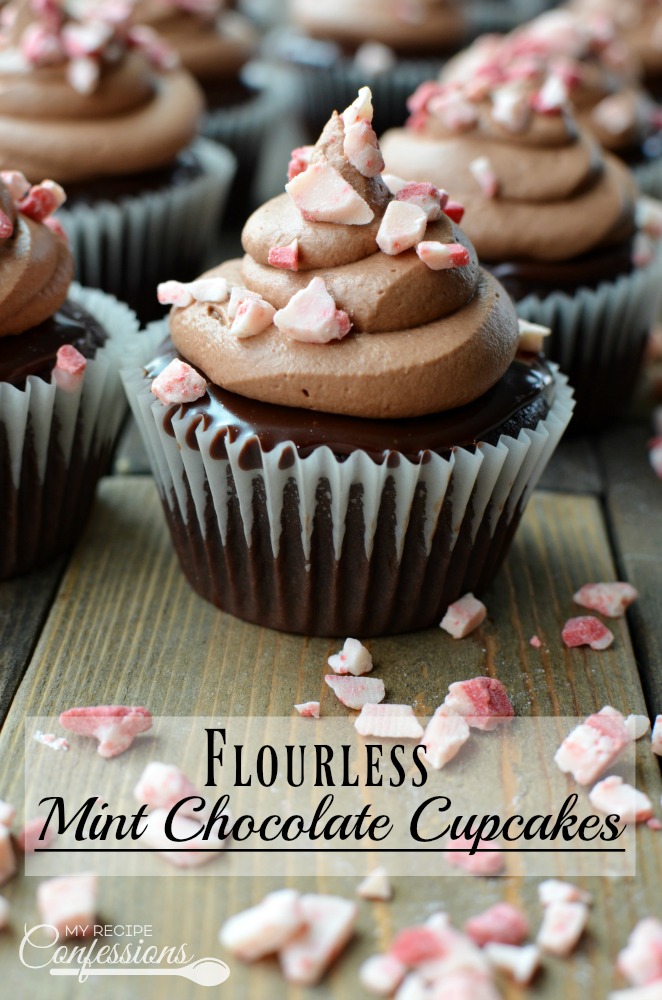 This recipe is a twist on my popular Ultimate Chocolate Cupcakes with Chocolate Fudge Frosting. I love all things mint chocolate. My local grocery store use to sell bite size chocolate mint truffles next to the checkout stand. Boy was that trouble!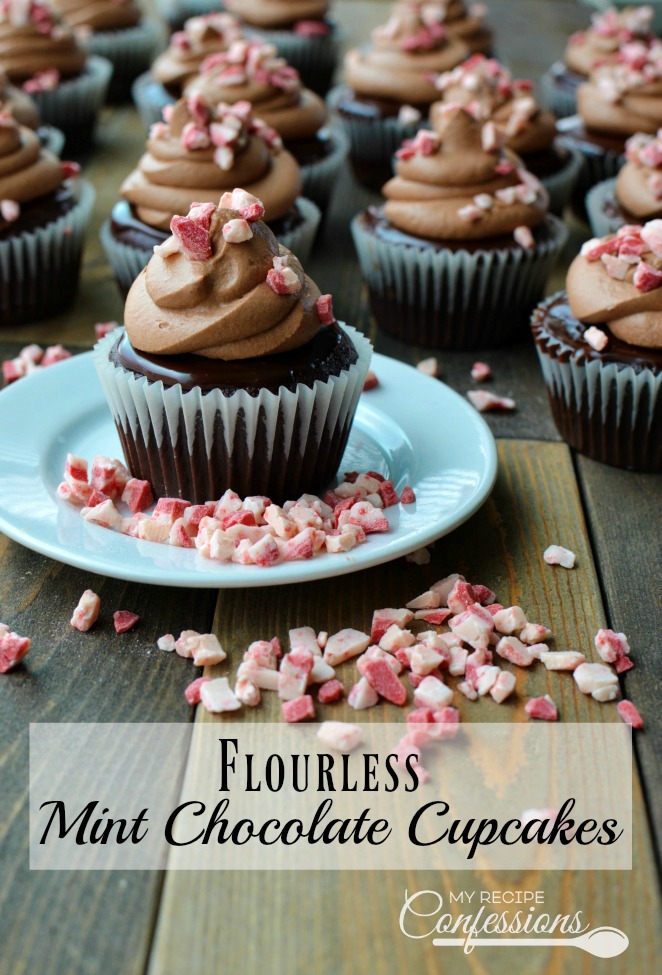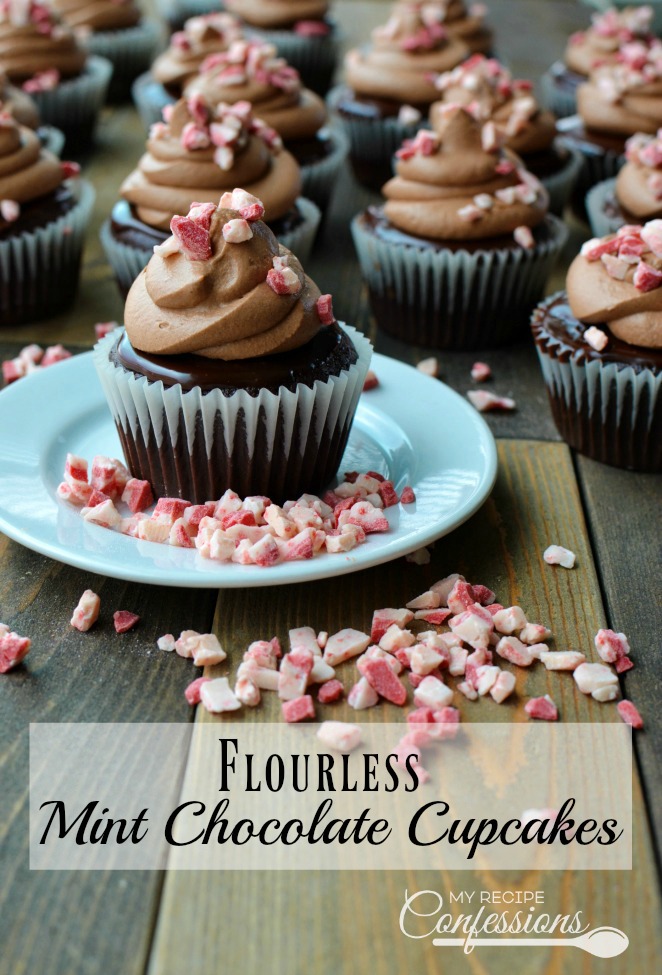 I couldn't resist buying one when ever I went grocery shopping. It was a sad day when the store stopped selling those heavenly truffles.  I may not be able to buy my little truffle friends, but I can always make these amazing Flourless Mint Chocolate Cupcakes!
With love from my kitchen to yours,
Carrie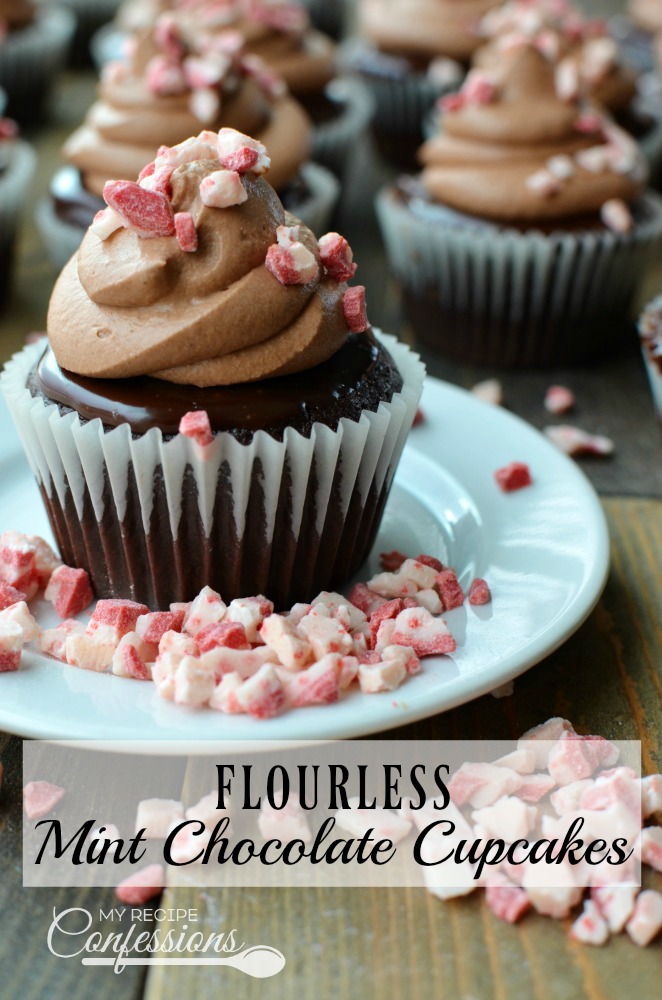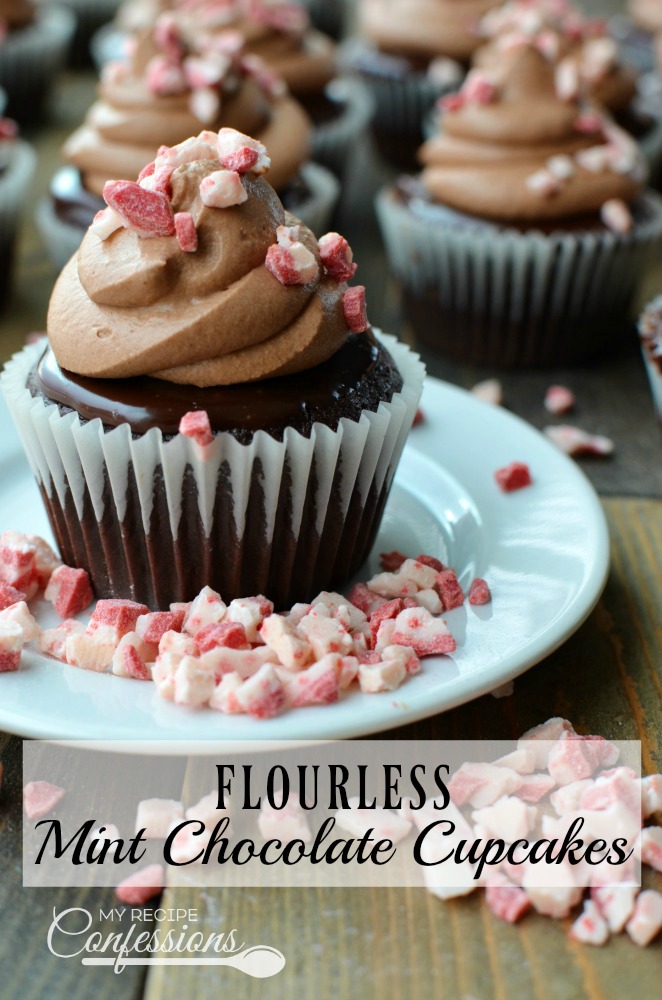 Flourless Mint Chocolate Cupcakes
1 cup of unsalted butter
1 cup of semi-sweet chocolate chips
2 oz. of bittersweet chocolate
1 1/3 cup of brown sugar
6 eggs
2 egg yolks
2 tsp. of vanilla extract
1/3 cup of sour cream
1 1/2 cup of cocoa powder
1 1/2 tsp. of baking powder
Instructions
To make cupcakes follow the instructions for the Ultimate Flourless Cupcake here.
Mint Ganache and Chocolate Mousse
2 1/2 cups of heavy cream.
1 (11 oz.) package of good quality semi-sweet chocolate chips
1 tsp. peppermint extract
1 cup of Andes Peppermint Crunch Baking Chips
1. Place the chocolate chips in a medium size heat proof bowl. Bring 1 cup of the heavy cream to a simmer in a small sauce pan. Pour the 1 cup of hot cream over the chocolate chips. Stir until it is a smooth chocolate consistency.
Mint Chocolate Ganache:, place 1/2 cup of chocolate ganache in a small bowl. Add peppermint extract and stir to combine.
Chocolate Mousse: Cover the remaining ganache with plastic wrap and place in refrigerator for 30 minutes or until completely chilled.
2. Pour the remaining 1 1/2 cups of heavy cream over the chilled chocolate ganache and whip until it forms stiff peaks with an electric mixer.
Assembly
Dip the top of the cooled cupcakes into the mint chocolate ganache. Pipe the chocolate mousse on top of the cupcakes with a piping bag or spread it on with a spoon. Sprinkle the Andes Peppermint Crunch Baking chips over the top of the cupcakes.
Here are a few other recipes you should try.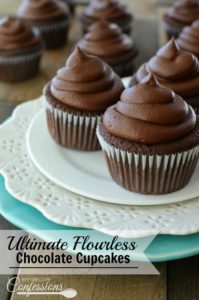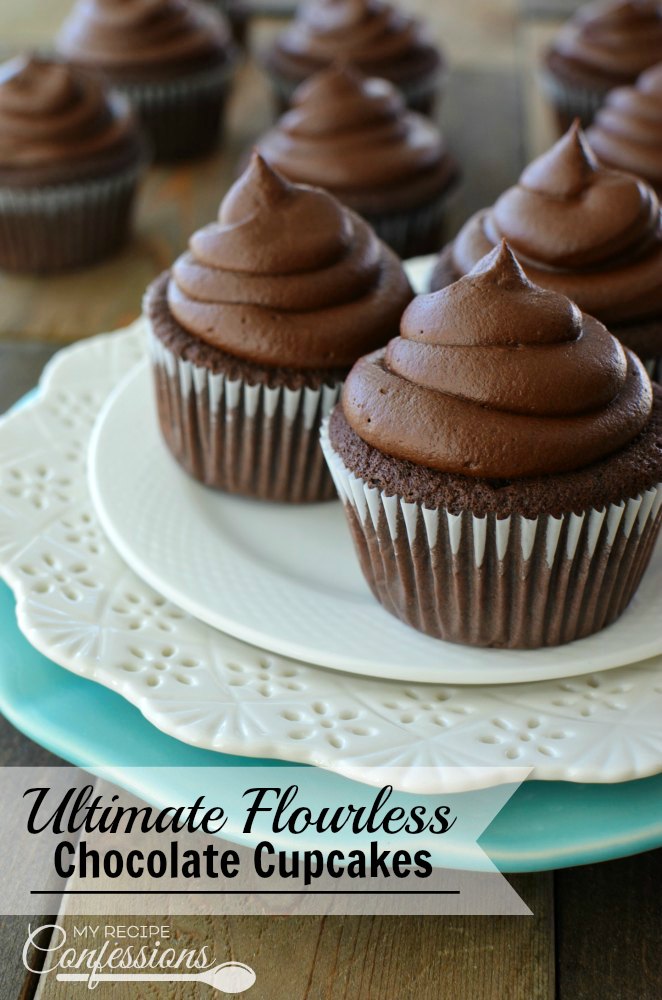 Ultimate Flourless Chocolate Cupcakes with Chocolate Fudge Frosting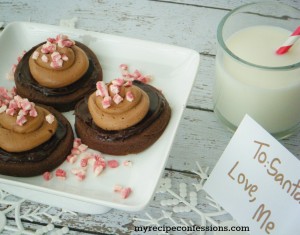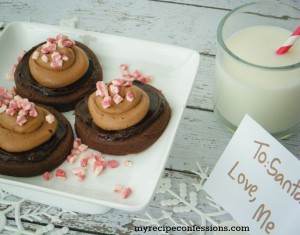 Triple Chocolate Peppermint Sugar Cookies