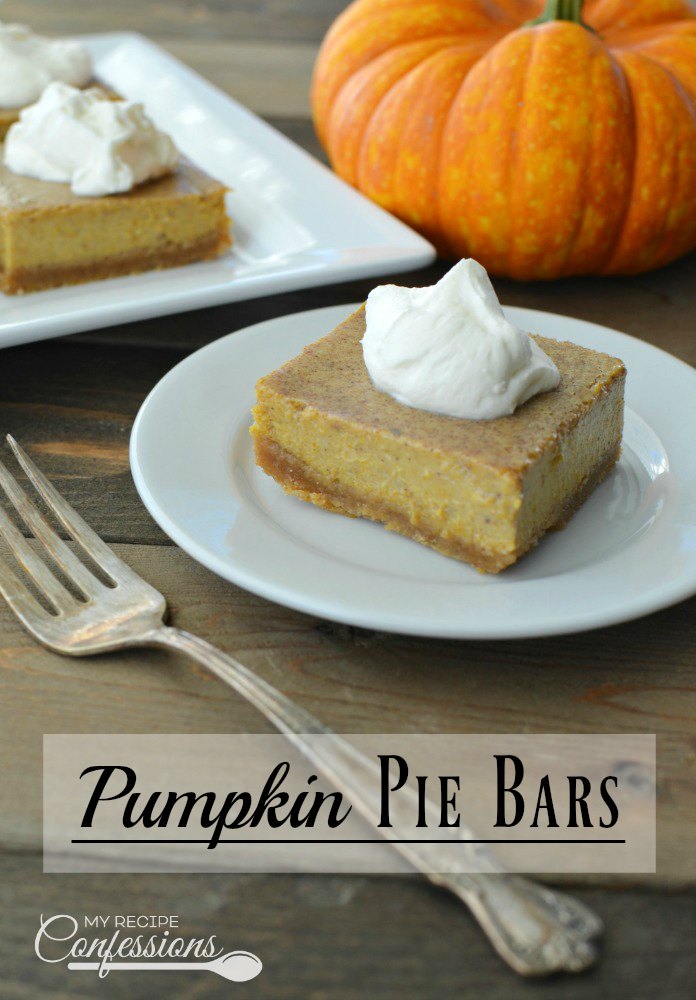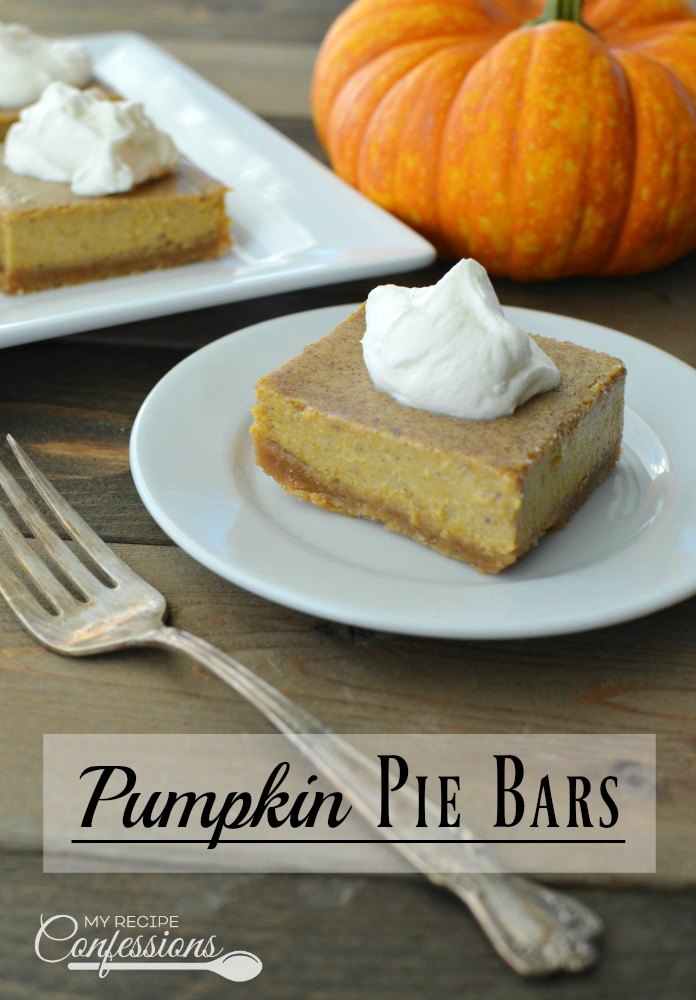 These Pumpkin Pie Bars are the absolute best! I love how velvety smooth and creamy they are. The graham cracker crust has a rich flavor and really makes the pumpkin flavor pop. This recipe is as easy as it gets to make!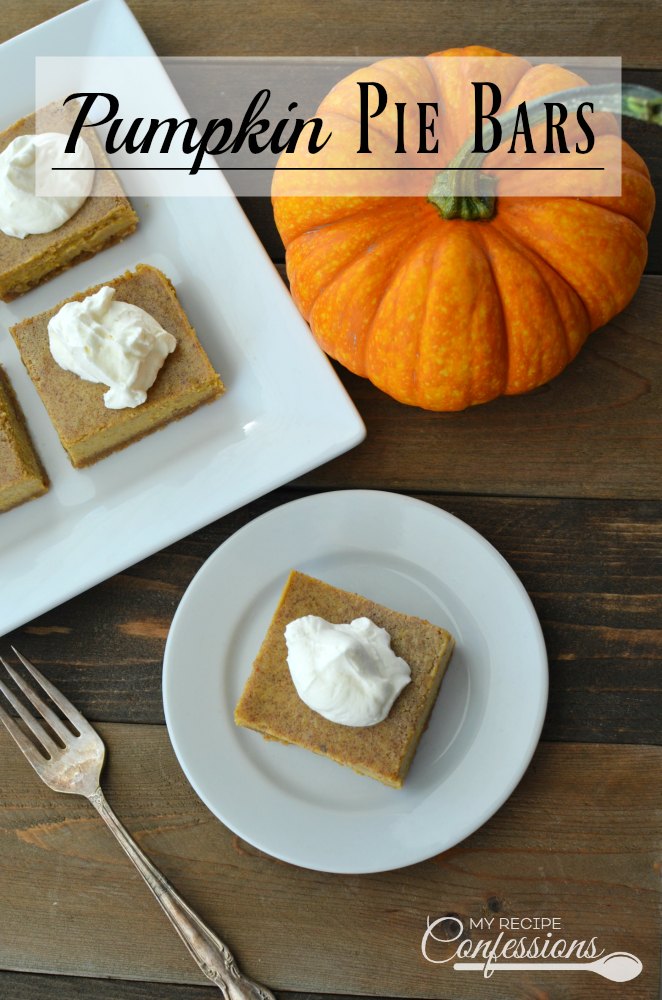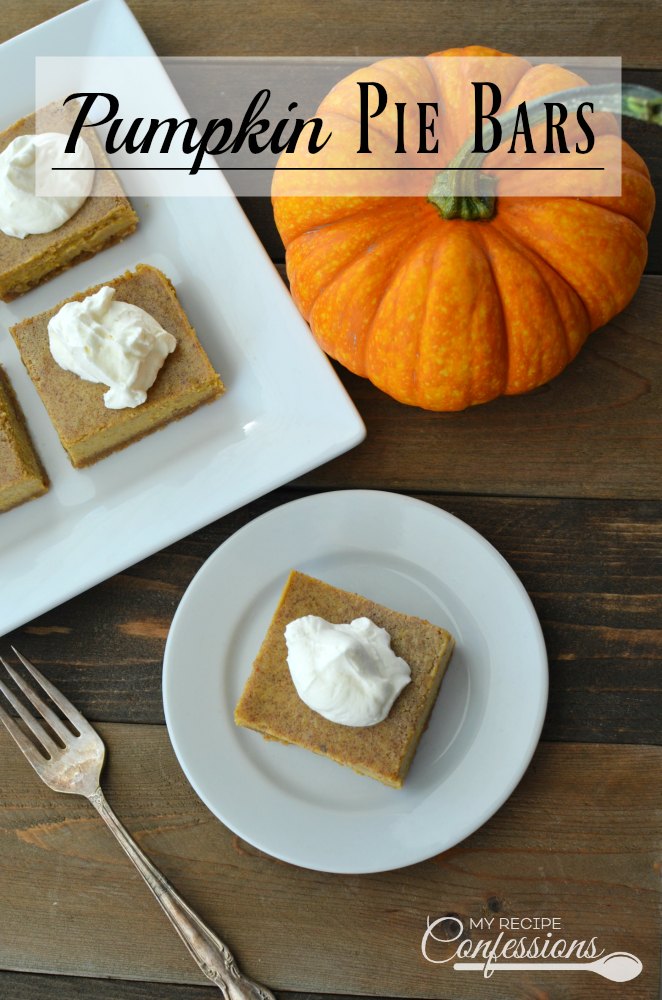 I have a six-year-old pumpkin lover at my house and he was so excited when he saw me making these Pumpkin Pie Bars. He told me over and over how much he loved them. I don't blame him, any dessert with pumpkin and whipped cream is a win to me!
With love from my kitchen to yours,
Carrie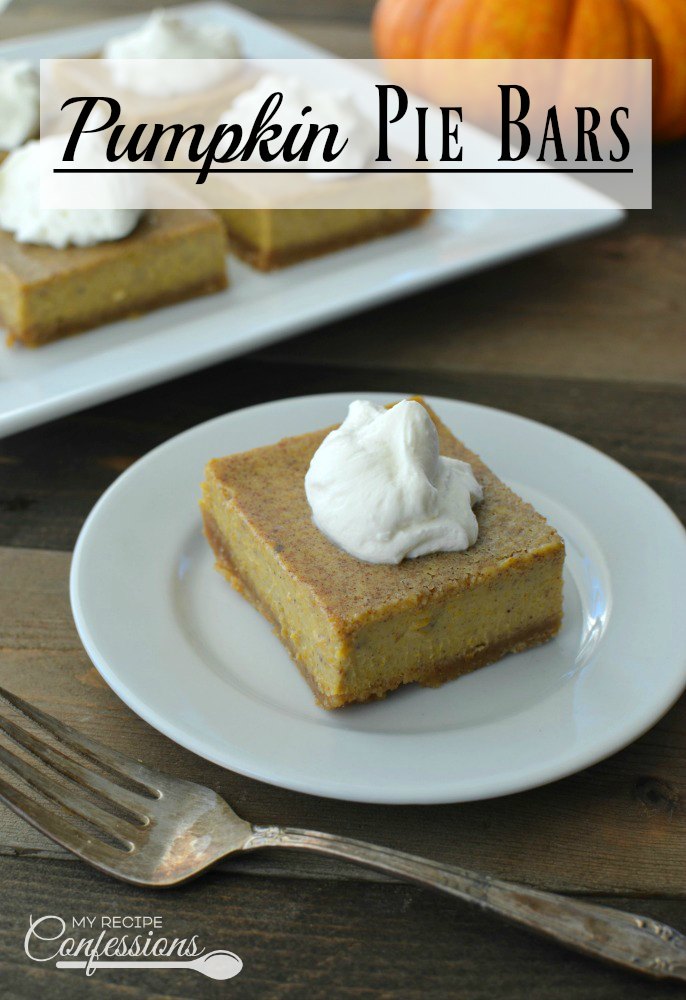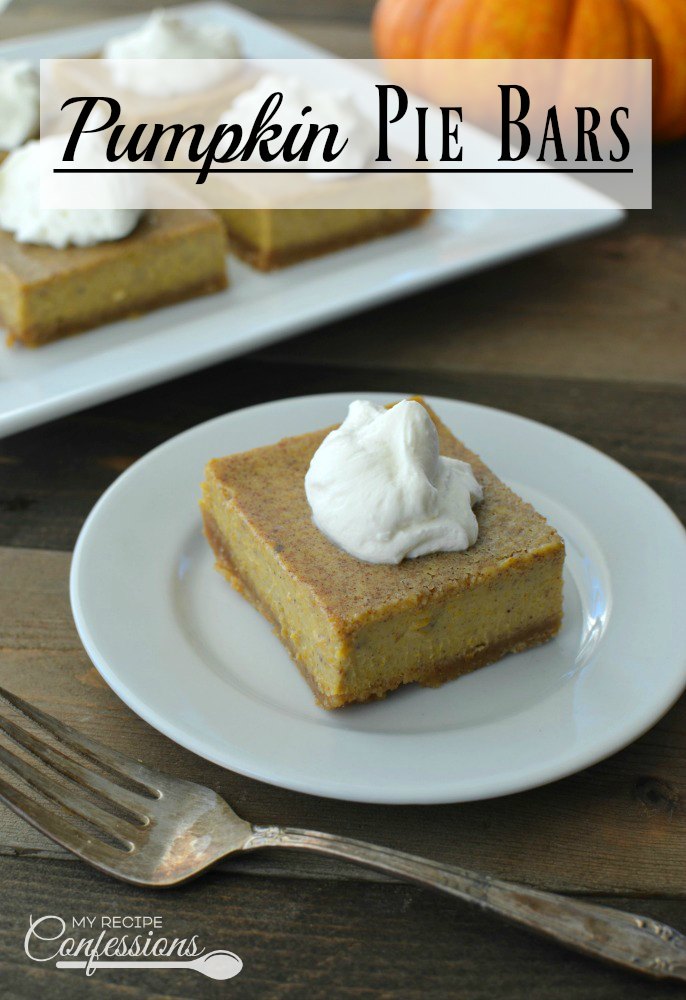 Pumpkin Pie Bars
12 whole graham crackers
1/4 cup of granulated sugar
1/2 cup of butter, melted
2 cans of sweetened condensed milk
1 cup of sour cream
1 cup of pumpkin puree
1 tsp. of lemon juice
1 1/2 tbsp. of pumpkin pie spice ( I recommend making this one.)
Instructions
Pre-heat oven to 350° Fahrenheit
In a food processor, pulse the graham crackers until they are as fine as sand. Add the sugar and butter and mix until combined.
Spray a 9×13 pan with baking spray and press graham cracker mixture evenly on the bottom of the pan. Place the pan in the oven and bake for 10 minutes.
In a medium-sized bowl, mix the remaining ingredients together until well combined. Pour the pumpkin mixture over the top of the graham cracker crust and return to the oven and bake for an additional 25 to 30 minutes or until the pumpkin mixture sets up. Allow to cool completely and serve with whipped cream.
Here are a few other pumpkin recipes you might enjoy.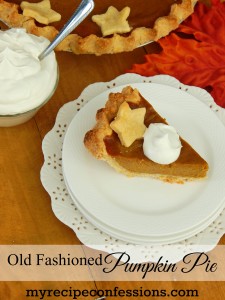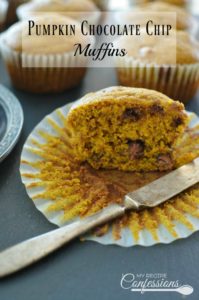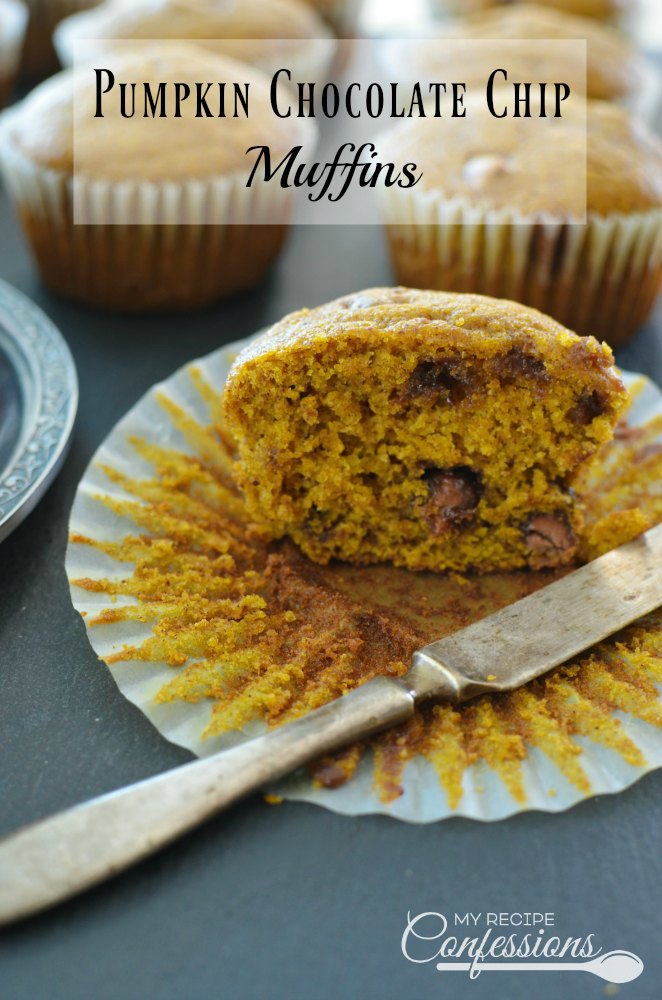 Pumpkin Chocolate Chip Muffins