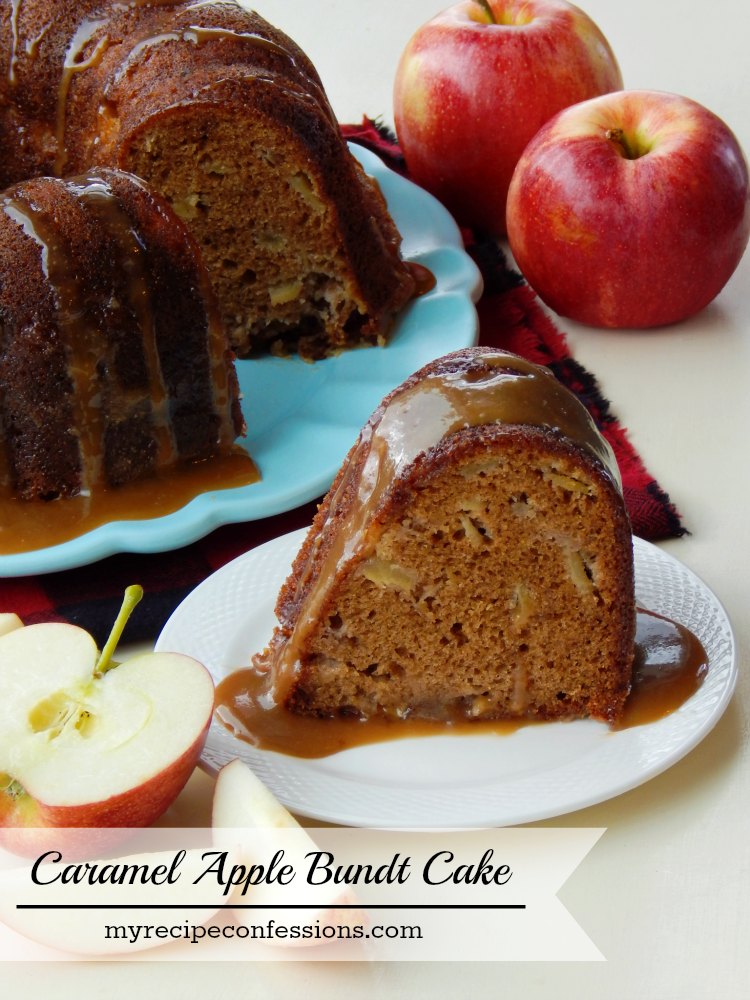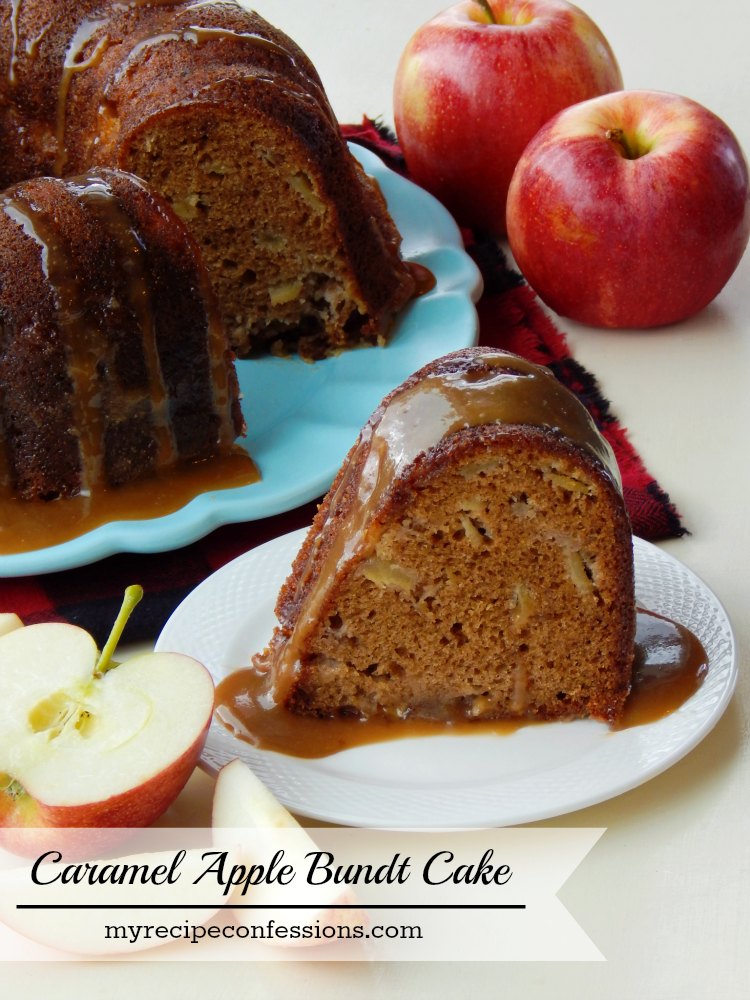 You can't fully enjoy Autumn without a delicious apple dessert. Fall just wouldn't be Fall without apples. I love a good freshly picked crisp apple. You might have noticed that I am kinda partial to apples and caramel. Last year I made 7 different batches of caramel apples before I got it just the way I wanted. You can find that amazing recipe here. So it is only natural that I share a Caramel Apple Bundy Cake, right?
When I worked in the catering department at a large software company after high school, one of the biggest requests for desserts in the Fall was a apple spice cake. It was so yummy! So I wanted to make something along those lines. This cake is so so moist! I could not stop eating it. The caramel glaze that is drizzled over the warm cake is definetly a game changer. It is a full and rich caramel that pairs perfectly with the cake.
The orange juice and spices really make the apples shine in this cake! Just when you think this cake couldn't get any better, you have a leftover slice the next morning for breakfast (don't judge, I know you do it too.) and you realize that it is even better the next day. Trust me, I wouldn't lie to you about something like this. So let's get our Fall celebrating on with this Caramel Apple Bundt Cake. It will make you see Fall in a whole new light.
With love from my kitchen to yours,
Carrie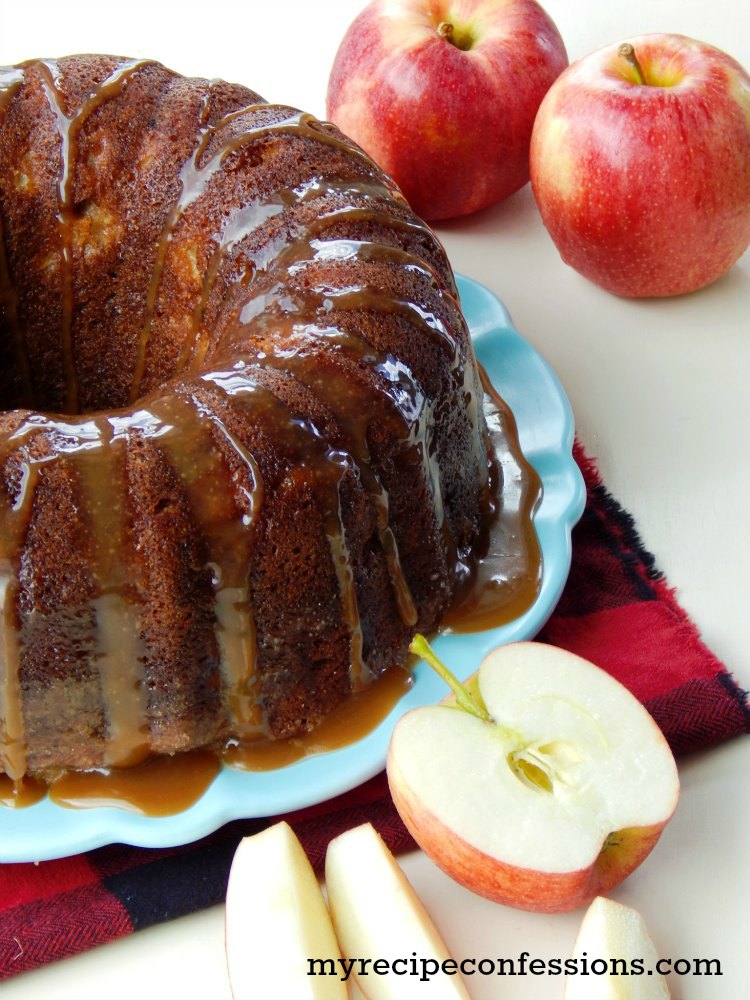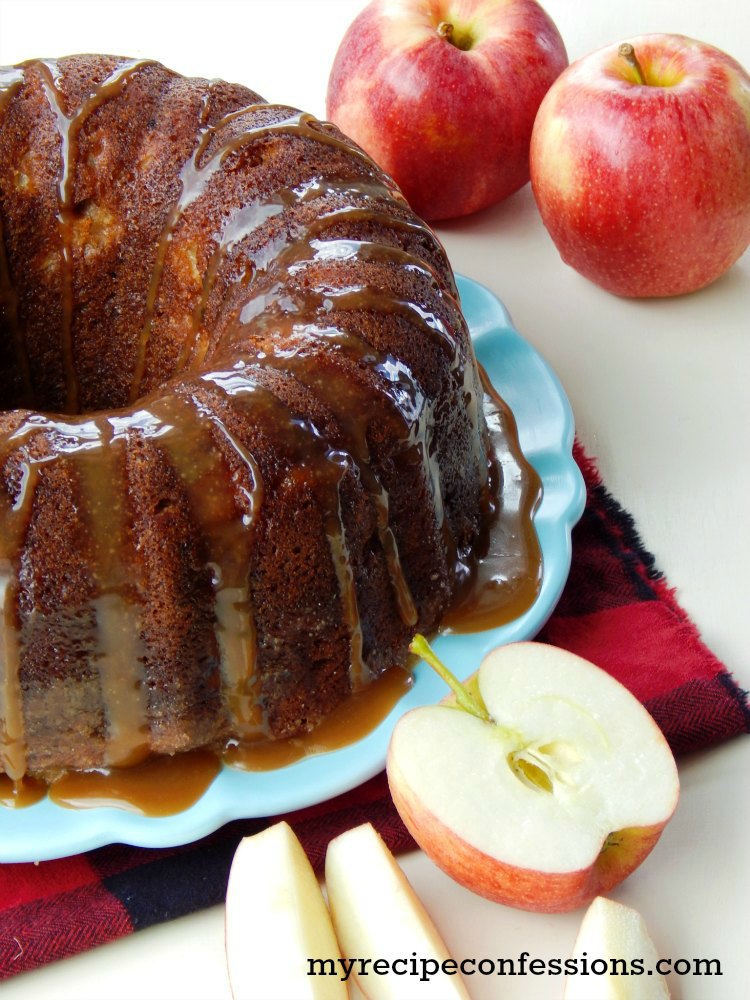 Caramel Apple Bundt Cake
4 cups of gala apples or granny apples, peeled and diced (about 5 small or 3 large apples)
1 tbsp. of granulated sugar
1 tsp. of cinnamon
1 cup of oil
½ cup of applesauce
4 eggs
1 tbsp. of vanilla
1 cup of granulated sugar
1 cup of dark brown sugar
¼ cup of orange juice
1 tbsp. of cinnamon
1 tsp. of ground cloves
½ tsp. of salt
1 tsp. of baking soda
3 cups of flour
Instructions
Pre-heat oven to 325 degrees
Spray a Bundt Pan with baking spray. In a bowl, toss the apples in 1 tbsp. of granulated sugar and 1 tsp. of cinnamon and set aside. In a medium bowl, mix the flour, baking soda, and salt together and set aside.
In a large bowl mix the oil, apple sauce, and sugars and mix well. Mix in the eggs one at a time. Add the orange juice, vanilla, cinnamon, and cloves and mix until smooth. Stir the apples into the batter.
Gently stir in the flour mixture. Pour the cake batter into the prepared Bundt Pan . Place in the oven and bake for 70 minutes or until a toothpick inserted into the cake comes out clean. Allow the cake to cool for 10 minutes.
While the cake is cooling make the caramel glaze. Place the cake on cooling racks over a sheet of tin foil for easy clean up. Turn the cake out onto the wire rack and drizzle the glaze over the warm cake. Serve the cake warm or cooled.
Caramel Glaze
¼ cup of butter
1/2 cup of brown sugar
¼ cup of heavy cream
2 tsp. of vanilla extract
Bring all the ingredients to a boil in a small sauce pan over medium-high heat. While stirring constantly, boil until sugar is completely dissolved and the caramel has slightly thickened, about 3 to 4 minutes. Remove from heat.
The caramel glaze is adapted from 6-Minute Small Batch Salted Caramel Sauce by Baker by Nature.
Here are a few other recipe you might enjoy.