I was lucky enough to inherit these vintage patio chairs. They might have been a little "under the weather" when I got them, but I knew that with a little love, these babies would be as good as new.
I sanded as much of the chipping paint as I could with some steel wool. It seemed to work pretty good. I couldn't get all of the old paint off but the steel wool made it a clean even surface.
Next, I washed the chairs off with a little H2O. I let them hang out in the sun for a little bit to dry. Once the chairs had dried off, I turned them upside down on an old sheet. I have found that it is easier to paint the bottom of the furniture first. This way I don't have to flip it over on the freshly painted surface.
I used Rust-oleum Paint and Primer Paint. I painted light coats and waited until each coat was completely dry before I applied the next coat of paint. I was surprised at how fast it dried! I am now a Rust-oleum Paint lover!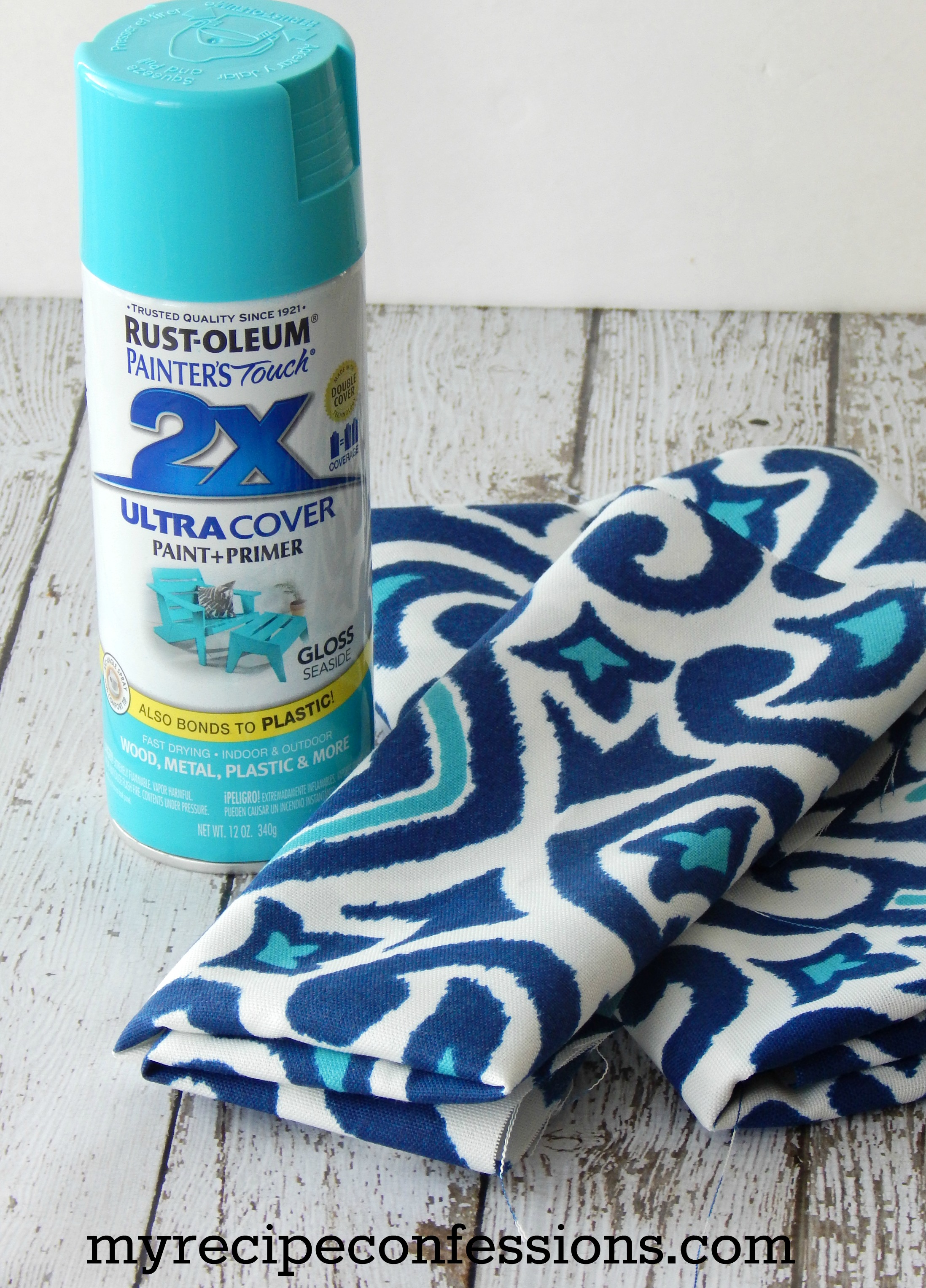 I think one of the most important things to remember when painting with spray paint is that you want to use a good quality paint. Don't try to save money by buying the cheap $1.00 cans of paint. You will end up spending more money because they don't cover as well and the over all finish isn't as nice.
I paid $3.77 a can for the Rust-oleum Paint at Walmart. I used 3 1/2 cans of paint for the two chairs.
I found some really cute outdoor fabric from JoAnn's Fabric and Craft store that I used to recover some pillows. Don't they look so cute together?
I love the Rust-oleum 2x coverage paint and will be using it for sure in future projects!
Make sure to stop by next Wednesday when I reveal the rest of my porch makeover!
Until next time,
Carrie