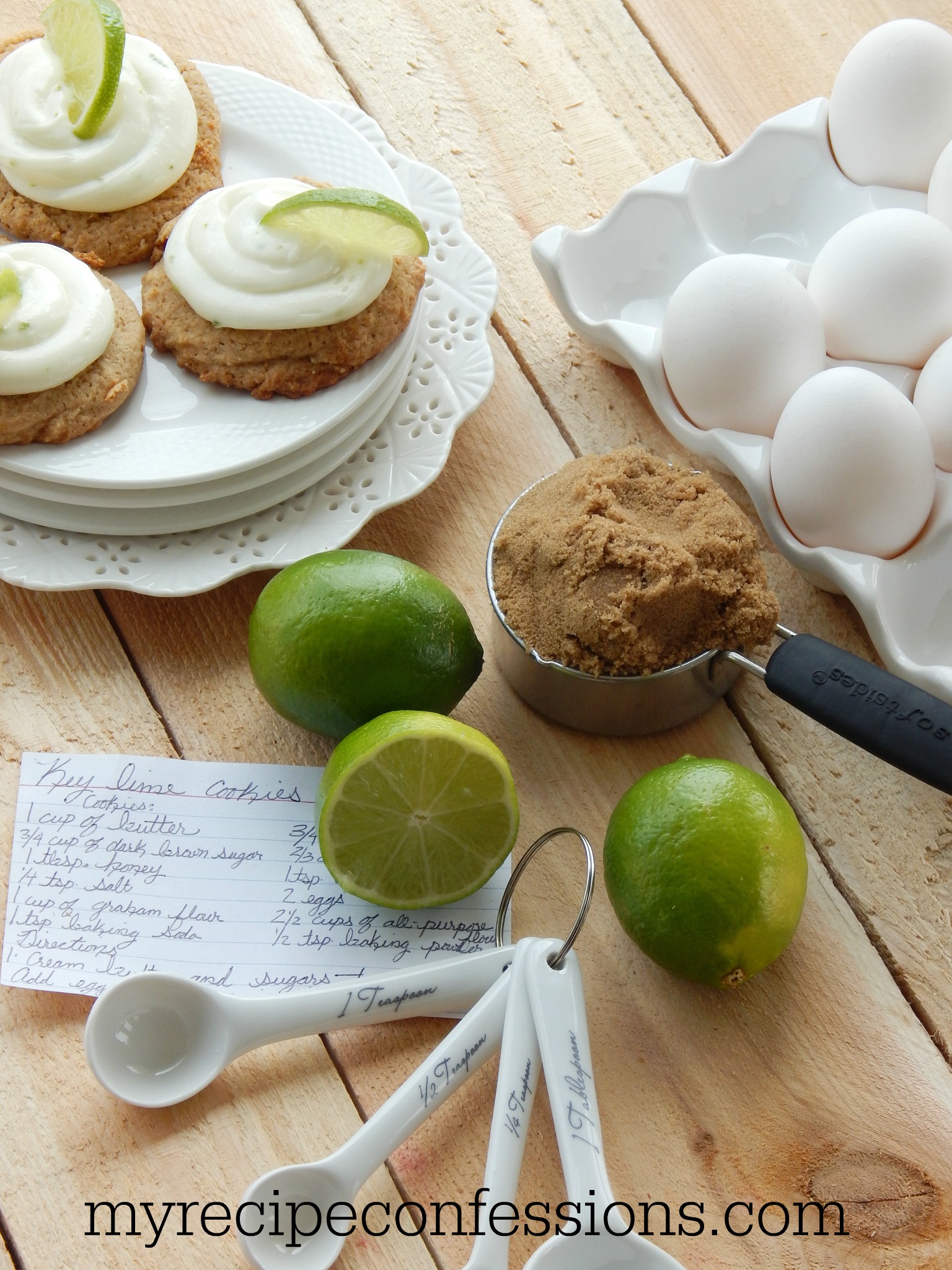 Boy, I have a real treat for you all today!
Since summer is coming to an end, I thought I would share with you a treat that screams summer time. If you are a fan of key lime pie, then you are going to flip out over these key lime pie cookies!
These cookies taste just like the graham cracker crust and I am sure you can guess what the frosting tastes like.
This recipe makes about 3 dozen cookies. So there is more than enough to share with your loved ones as you celebrate the last few weeks of summer.
Until next time,
Carrie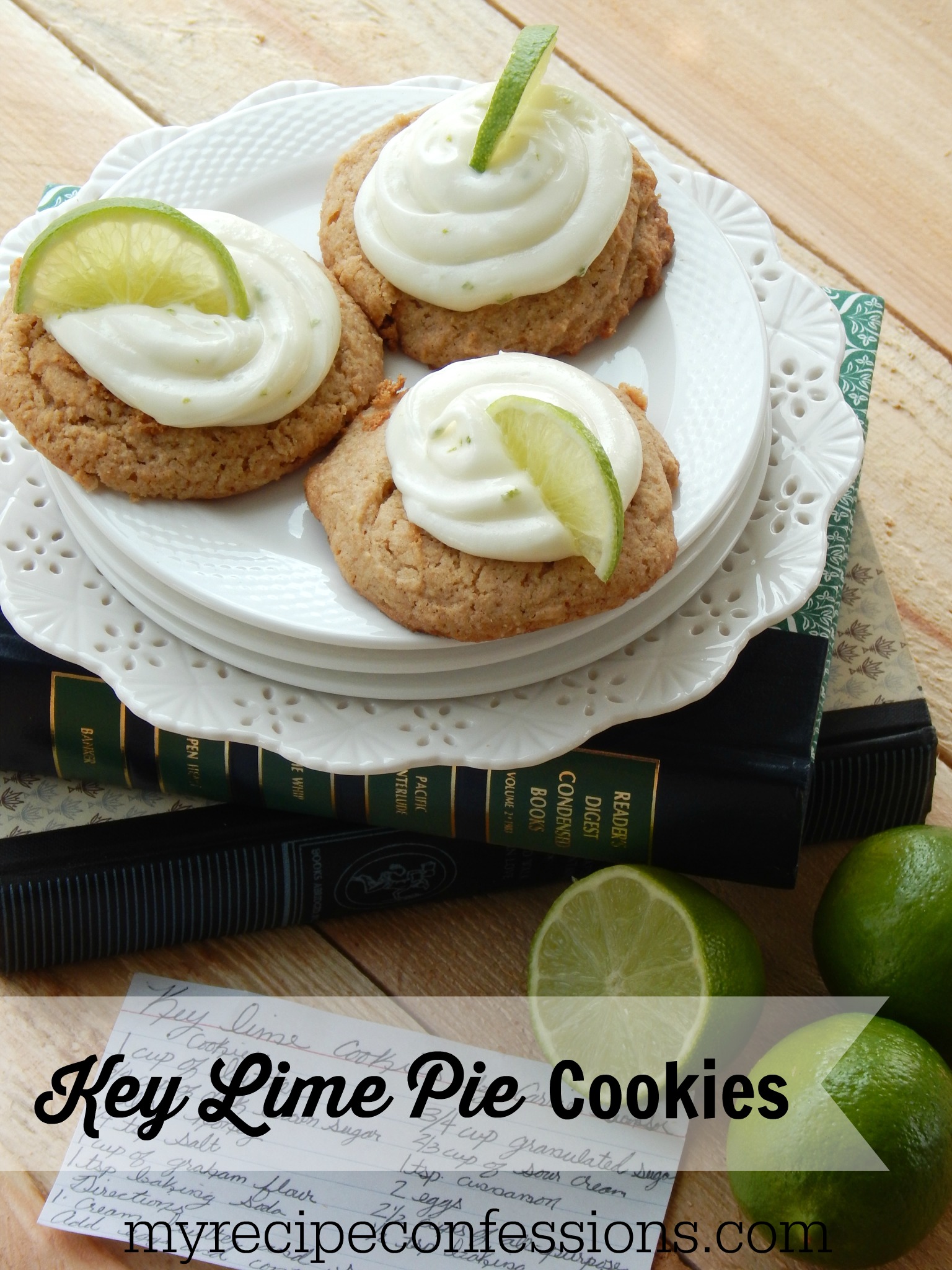 Key Lime Pie Cookies
makes 3 dozen cookies
Graham Cookies
3/4 cup of butter, softened
1/2 cup of granulated sugar
3/4 cup of dark brown sugar
2 eggs
1/3 cup of sour cream
1 tbsp. honey
1 tsp. cinnamon
2 tsp. vanilla
1/4 tsp. salt
2  1/2 cup of all-purpose flour
1 cup of graham flour
1 tsp. baking soda
Instructions
Preheat oven to 375 degrees
1. Cream the butter and sugars together. Add the eggs, sour cream, honey, cinnamon, and vanilla and mix well.  In a separate bowl, whisk all the dry ingredients together.
3. Add the dry ingredients to the wet ingredients and mix until it is well combined.
4. Roll 1 tbsp. cookie dough into a ball and place it on a ungreased baking sheet. Repeat this process with the remaining dough. Place the baking sheets with the cookie dough balls in the refrigerator for 30 minutes.
5. Bake the cookies for 12 to 13 minutes or until the cookies are golden brown. Let cool completely.  Once cookies are cool, frost them with key lime pie frosting.
Key Lime Pie Frosting
8 oz. cream cheese, softened
4 tbsp. butter, softened
4 cups of powder sugar
1/4 cup of lime juice
zest of 2 limes, minced
1. With an electric mixer, mix all the ingredients together until smooth and creamy.
Keep up with My Recipe Confessions on Facebook, Pinterest Instagram