Alright friends, I have a very quick and easy recipe for you today. In fact I almost feel a little guilty calling it a recipe because there are only two ingredients. But it is sooo good that I have to share it with you!
This recipe was inspired by a similar salad my sister-n-law Jill makes. I always thought that her recipe had vanilla yogurt until one day she told me that her recipe has cream cheese and marshmallow cream.
My kids love this salad and yours will too! You can eat it for breakfast, lunch, or dinner. Heck, you can even eat it as a snack in between meals if you feel the need. It is pretty healthy too. So you won't feel so guilty eating it or feeding it to your family. If you want, you can use Greek yogurt. I am not a fan of Greek yogurt so I always use low-fat vanilla yogurt.
Until next time,
Carrie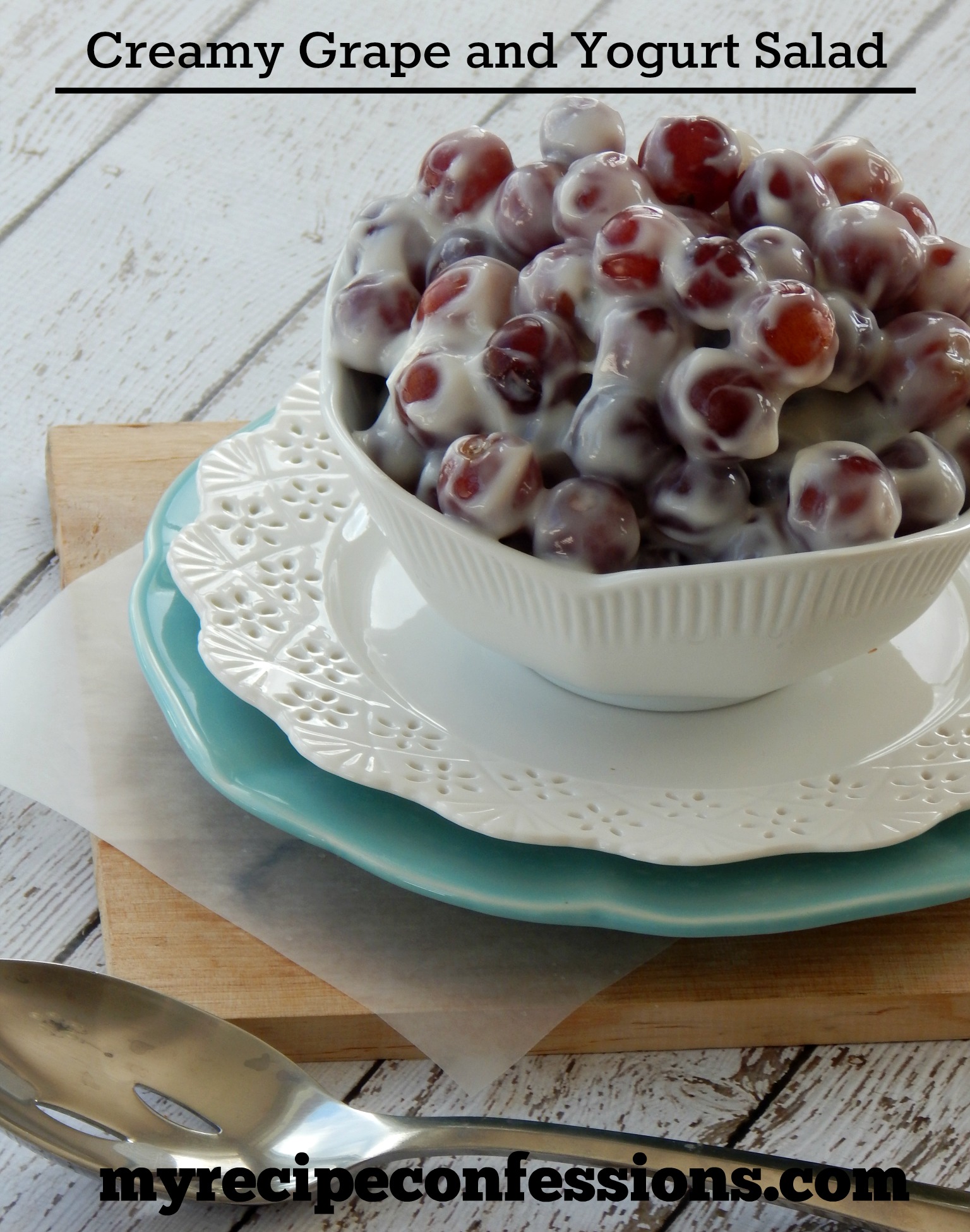 Creamy Grape and Yogurt Salad
3 cups of red grapes
1 cup of low-fat vanilla yogurt
Instructions
1. Wash and dry the grapes. Pull the grapes off the vine and place them in a medium-sized bowl. Mix in the yogurt and serve.