The Cuban Cranberry Turkey Panini is a great way to use up your left over Thanksgiving turkey. Of course, if you don't have any left over turkey, you can use sliced roasted turkey from your local deli. We love this sandwich at our house! I love anything that pairs turkey and cranberries together!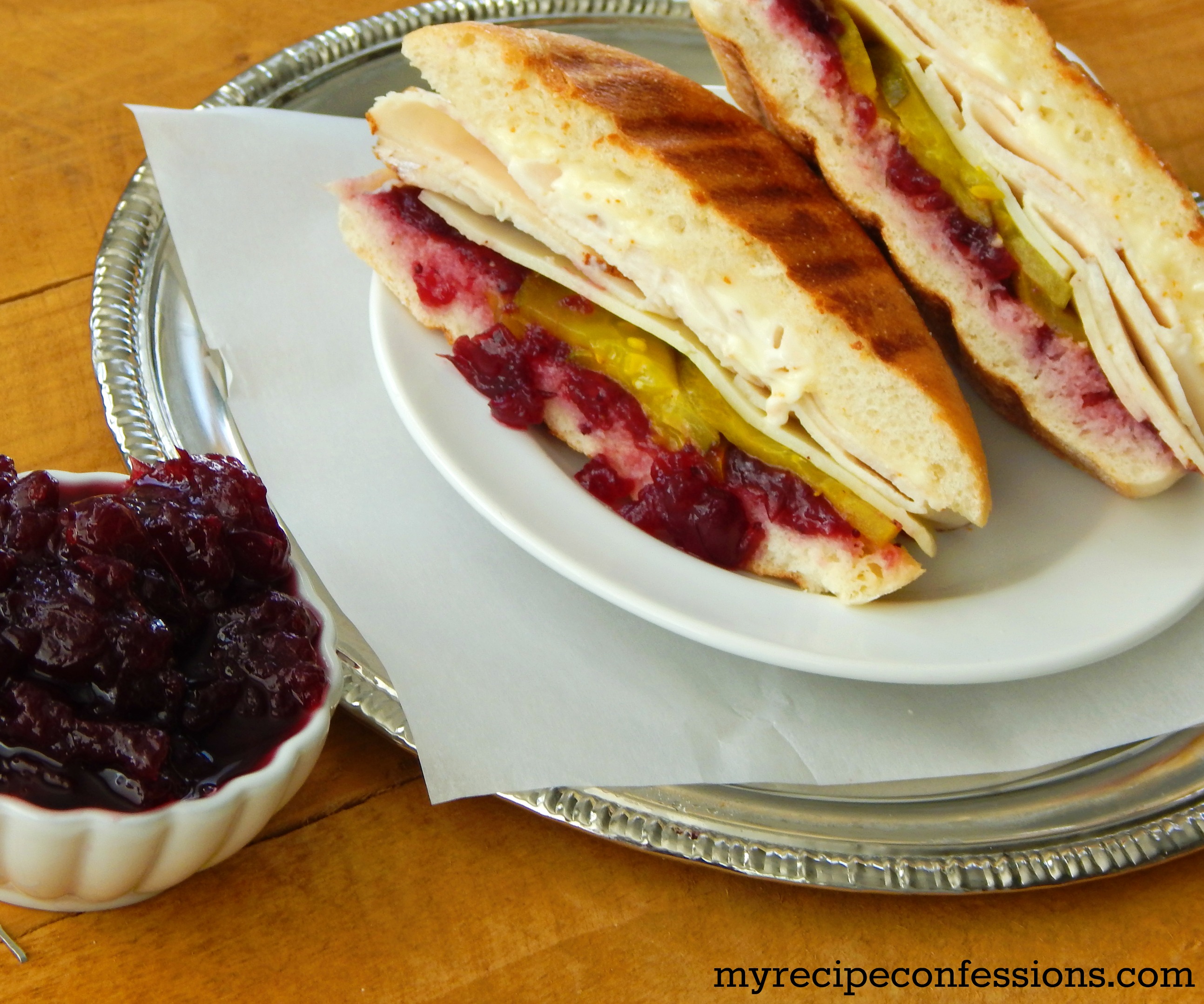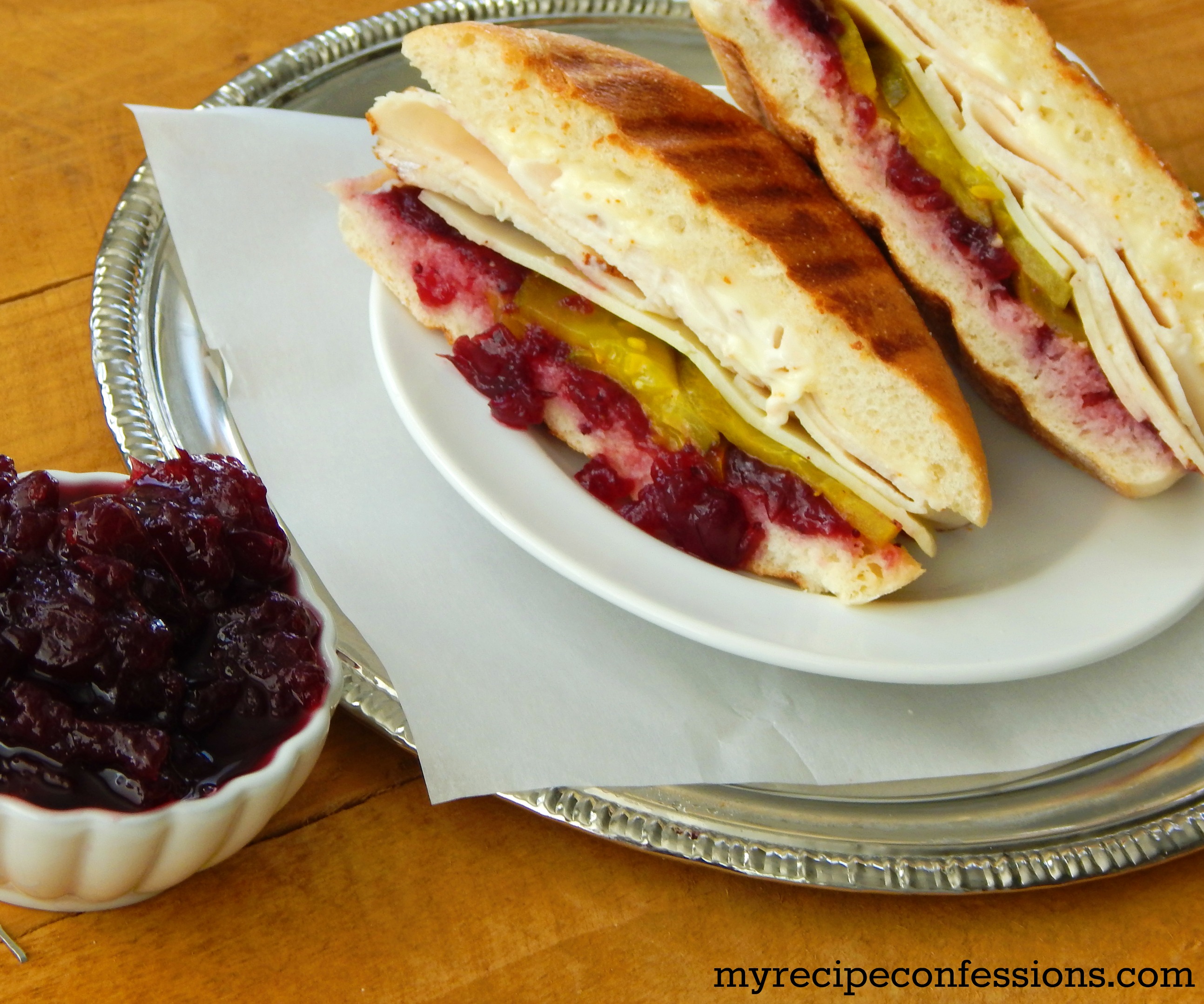 I like to make this panini when I know our night is going to be crazy and we won't have a lot of time for dinner prep. It only takes a few minutes to throw together and everybody loves it.
When I make panini sandwiches, I like to spray I Can't Believe It's Not Butter instead of butter on the outside of the bread before I grill it. It is easier to apply and it's fat free and calorie free. I use Costco's Torta Sandwich Rolls. They come in a pack of 10 and are perfect for this panini!
Now, let's get cooking!
With love from my kitchen to yours,
Carrie
Cuban Cranberry Turkey Panini
makes 1 Panini
2 slices of Turkey
2 slices of black forest ham
1 Costco Torta sandwich roll, sliced in half
2 sandwich sliced dill pickles
1 tbsp. of cranberry sauce
1 tsp. of mayo
1 tsp. of yellow mustard
2 slices of Swiss cheese
I can't Believe It's Not Butter spray
Instructions
1. Spread the mayo and mustard on the bottom half of the bun and place the turkey, ham, pickles, and Swiss cheese on top.
2. Spread the cranberry sauce on the top half of the bun and place the bun on top of the bottom half of the panini sandwich. Spray the top and bottom of the sandwich with the I can't believe it's not butter spray and place in a hot panini press. Grill for 2 to 5 minutes or until the panini is golden brown and the cheese is melted.
This recipe was inspired by closetcooking.com