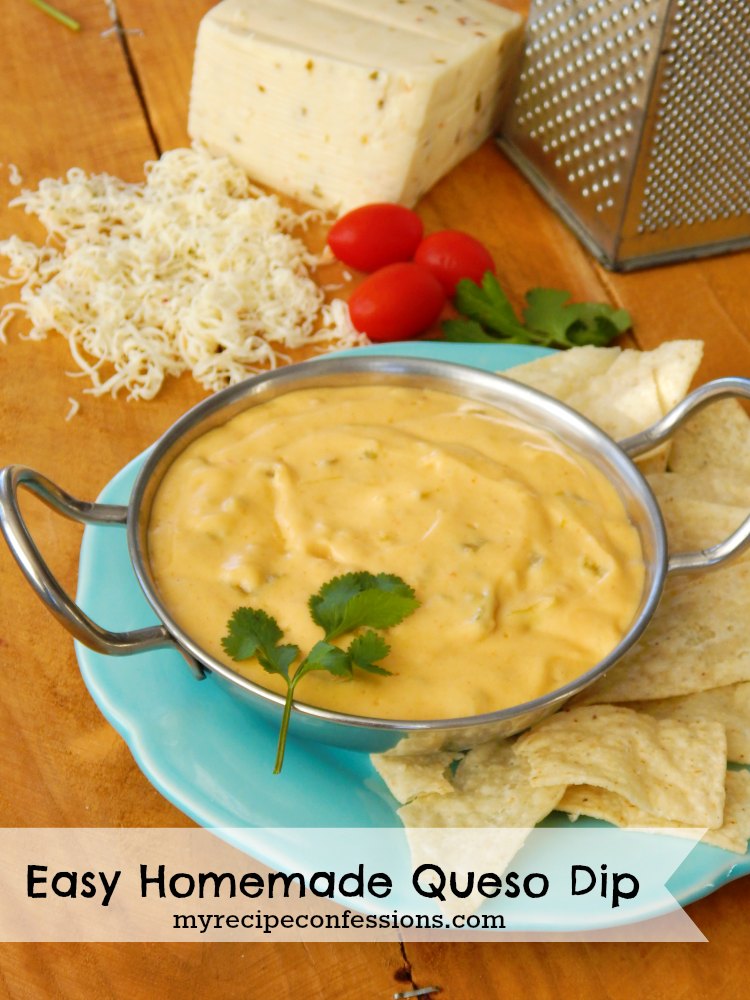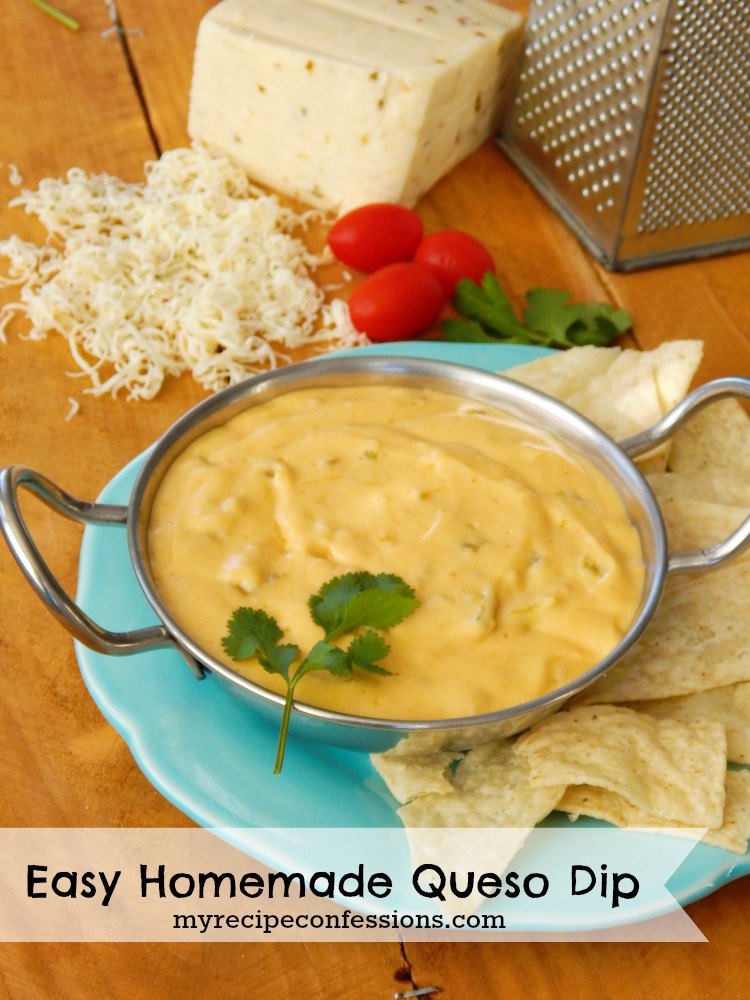 Need a snack? Have friends coming over? Are you hosting this years Super Bowl party? If you answered yes to any of the above questions, then you need to make this dip. If you didn't answer yes to any of the above questions, you still need to make this dip!
This is one of those dips that you can't stop eating. If you want to step the spice up a notch, just switch out the green chilies for jalapenos.This Homemade Queso Dip is quick, easy, and delicious!
With love from my kitchen to yours,
Carrie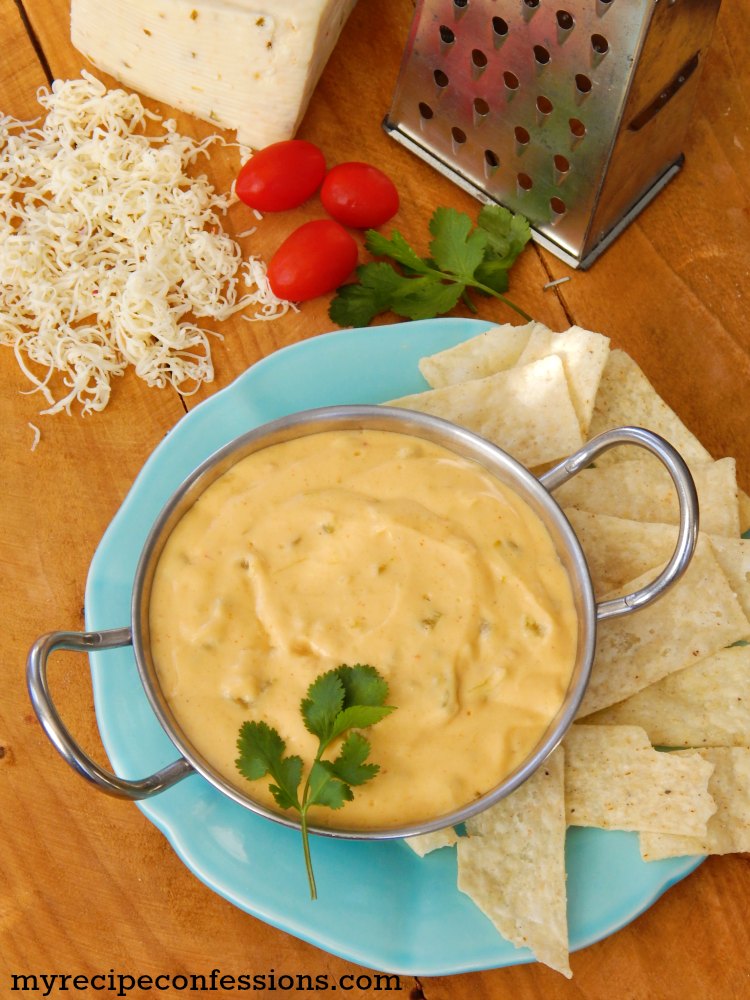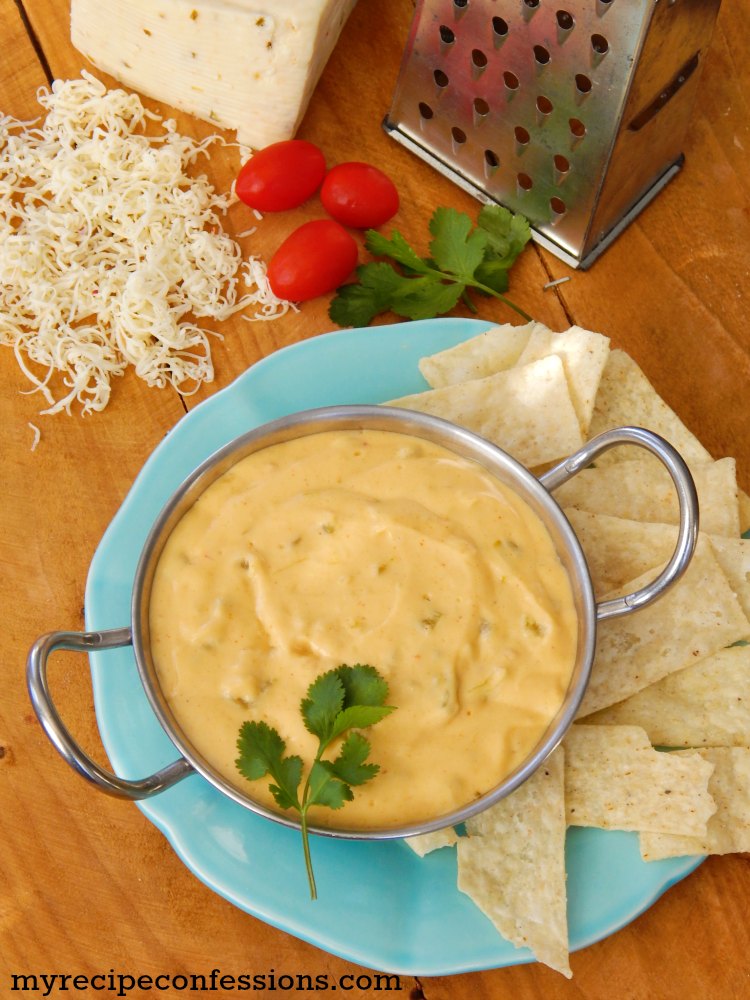 Easy Homemade Queso Dip
1/4 cup of all purpose flour
3 tbsp. of butter
1 1/2 cup of whipping cream, at room tempature
1 1/2 cup of pepper jack cheese
1 can of diced green chilies ( or jalapenos for a spicier flavor)
1/2 tsp. of smoked paprika
Instructions
1. In a medium sized sauce pan over medium high heat, melt the butter and stir in the flour. Continue to cook the butter flour mixture for about 3 to 5 minutes or until it turns a light golden brown color and has a nutty smell.
2.  Turn the heat down to medium low and slowly whisk in the whipping cream. Continue to whisk until the mixture is smooth and starts to thicken. Stir in the cheese, green chilies, and smoked paprika. Stir until it is thick and creamy. Remove from heat and serve immediately with tortilla chips.
Here are so other great recipe to try