I think the first time I made Swedish meatballs was in my eighth grade cooking class. When I made it for my family a few days later, and I knew the recipe was a keeper when there wasn't any leftovers. For some reason, I forgot all about them until a few weeks ago when I was browsing through Pinterest and came across a recipe for them. My kids love
meatballs and I knew this would be a big hit with them.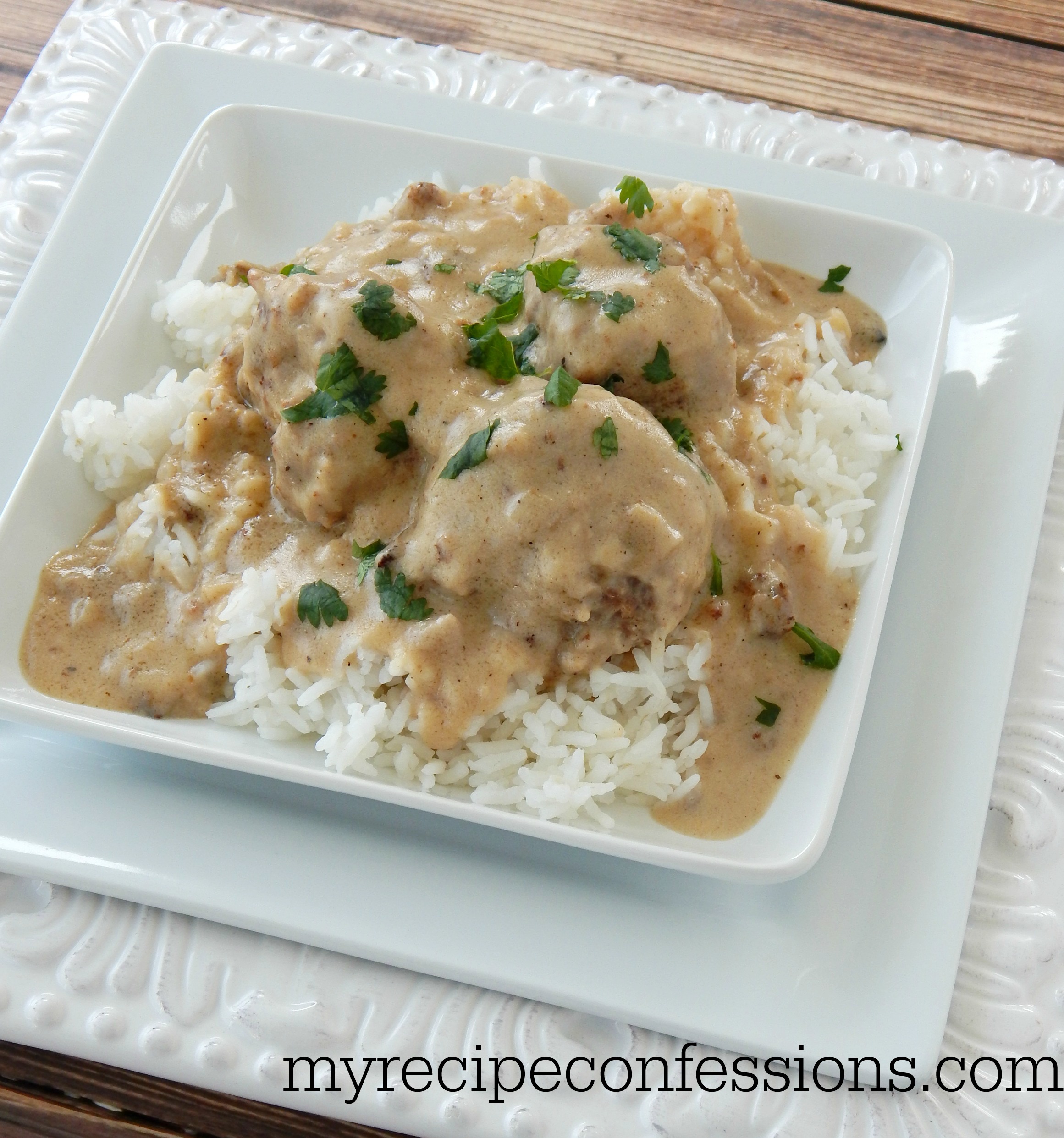 To make this recipe, I combined a couple recipes into one. I like to brown the meatballs and then transfer them to a paper towel lined plate before putting them into a 9 x 13 pan. This way the paper towel soaks up the excess oil and then I finish the meatballs off by baking them in the oven. This way you won't see any oil floating on top of your gravy when you sit down to eat your meal. Getting rid of the excess oil allows me to feel all warm and fuzzy inside because I just made the recipe a tad bit healthier for my family. My kids are also happy because they absolutely love meatballs. It's a win for everybody and that my friends it what you call a successful dinner! Until next time, Carrie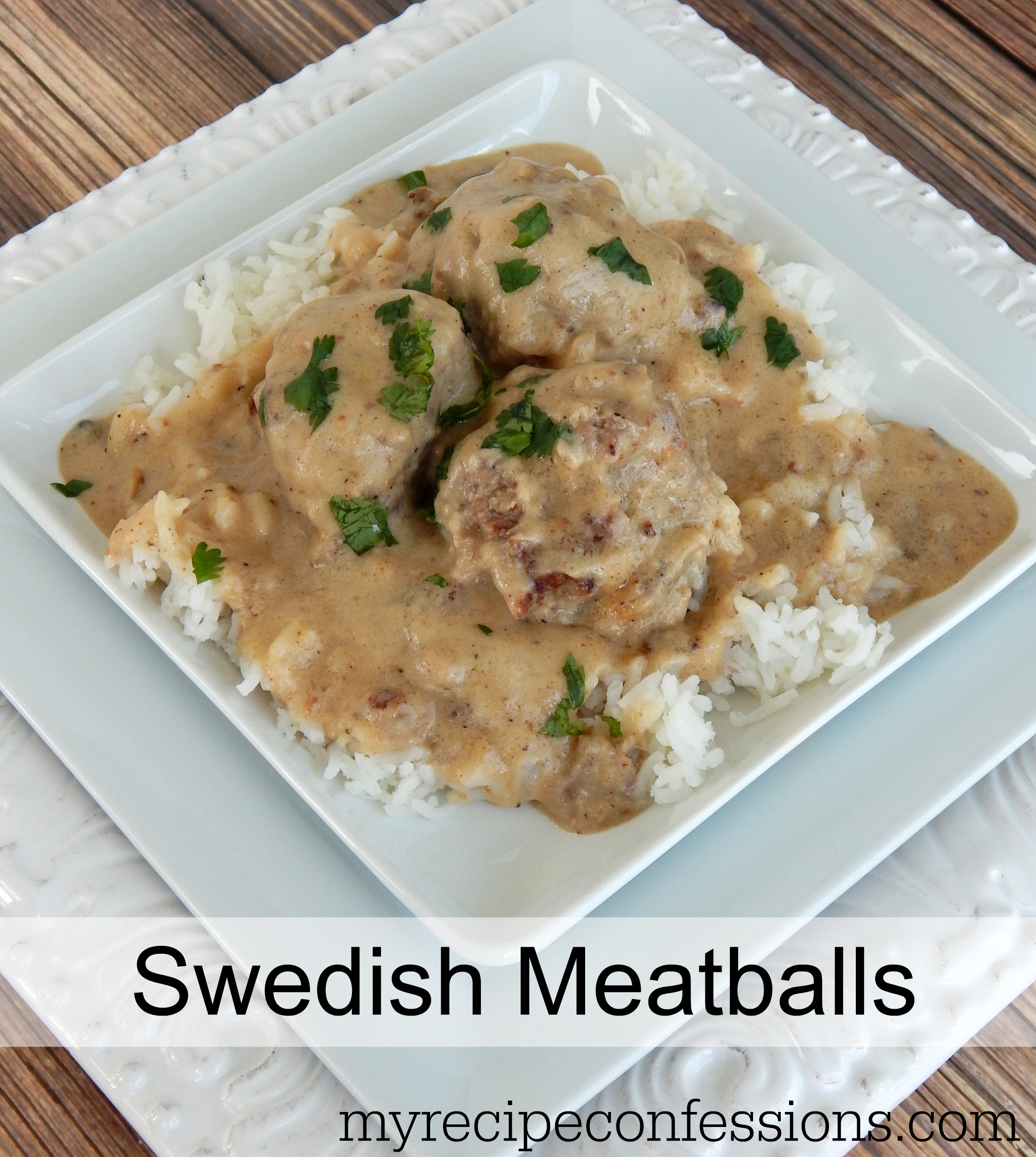 Swedish Meatballs makes about 6 servings
1 lb. ground beef
1 lb. ground pork
2 cups panko
1/2 cup all-purpose flour
2 eggs
1 tsp. garlic, minced
2 tbsp. canola oil
1 onion, diced
1/4 tsp. all spice
1/4 tsp. nutmeg
1  tsp. salt
1/2 tsp. black pepper
Gravy
4 cups beef broth
1 cup sour cream
1/3 cup of all-purpose flour
1/4 cup butter
1 tsp. salt
1/2 tsp. black pepper
Directions Preheat oven to 350 degrees
1. Heat 1 tbsp. of canola oil in a large skillet over medium-high heat. Add the onion and garlic to the skillet and saute until the onions are translucent.  Remove from heat and set aside.
2. Mix the sautéed onion and garlic,  ground beef , ground pork, panko, eggs, flour, all spice, nutmeg,  and salt and pepper together.  With a small cookie scoop, form the meat mixture into 1 1/2 inch balls, about 24 meatballs.
3. Heat 1 tbsp. of canola oil into the large skillet on medium-high heat. Add the meatballs into the hot skillet and brown the outside of the meatballs, about 5 minute. Transfer the browned meatballs to a paper towel lined plate.
4. Place the meatballs into a 9 x 13 baking dish. Cover the dish with tin foil and bake the meatballs until tender and completely cooked, about 40 minutes.
5. While the meatballs are baking, melt the butter in a large sauce pan. Whisk in flour and brown the mixture, about 1-2 minutes. Gently whisk in the beef broth and continue to whisk until it thickens, about 5 minutes. Whisk in the sour cream, salt, and pepper. Turn the heat down to low and simmer the gravy for 10 more minutes. Stirring occasionally.
6. Add the cooked meatballs to the gravy and serve over egg noodles or rice.   This recipe was adapted from Damn Delicious Swedish Meatballs and Swedish Meatballs on Allrecipes.com