Years ago, a man used to come into my mother in laws work and would bring these meatballs. He owned a local catering company and he was known for these amazing meatballs. My mother in law told me that he would have to sneak the meatballs into her and the other people in her department because all of their other co-workers would be mad if he didn't bring any for them.
After he passed away, my mother in law ran into his wife one day and she asked if she could have the recipe for the meatballs. Boy am I glad that she did because these meatballs are fabulous!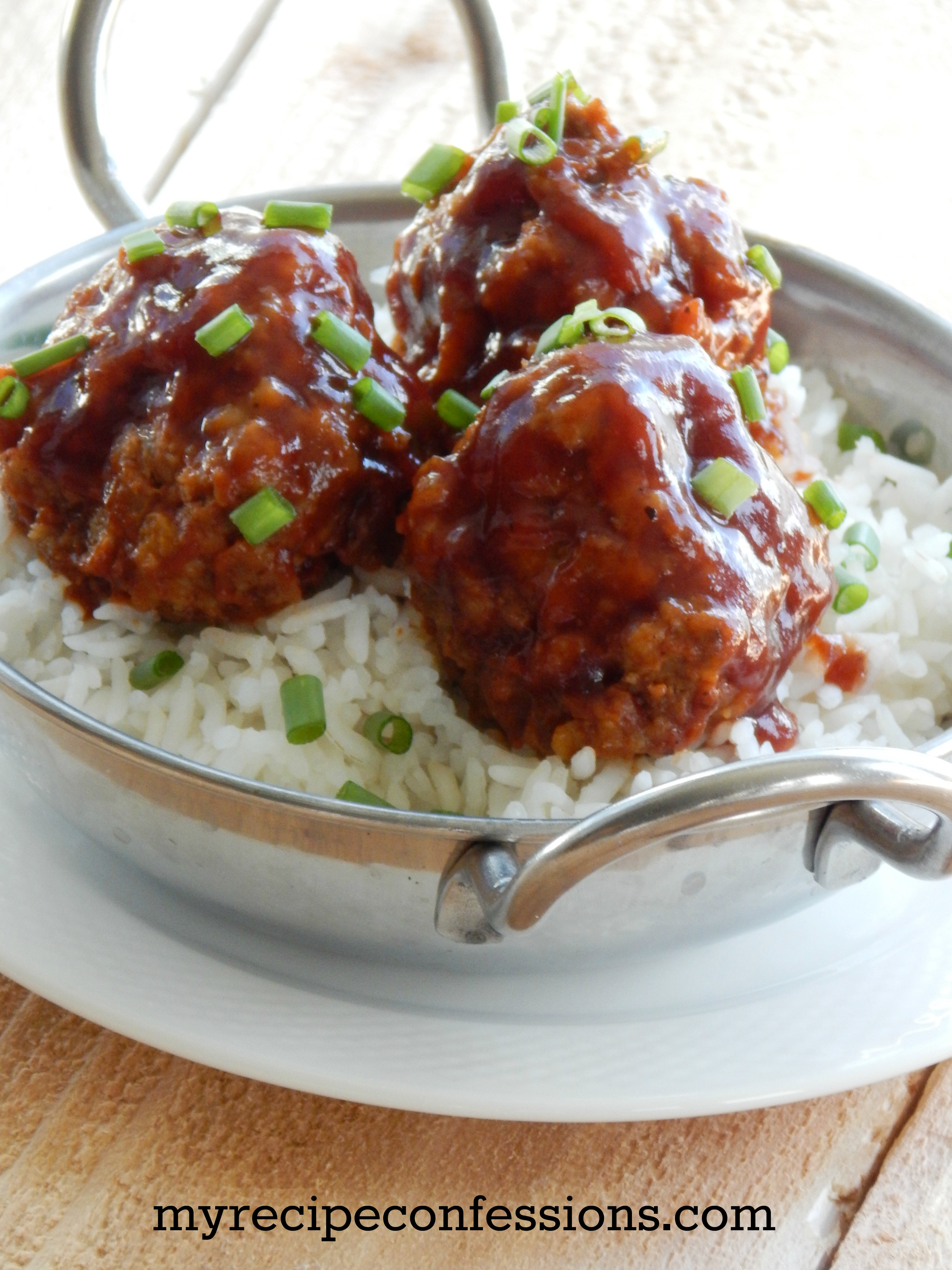 I doubled the sauce because I like to have enough for the rice. These meatballs would be great served alone as an appetizer,for a party, or on a hoagie bun for a meatball sandwich.
My family loved these meatballs! My seven year old said that they were the best meatballs he had ever tasted. For a kid that can be pretty picky, that is quite the compliment!
Until next time,
Carrie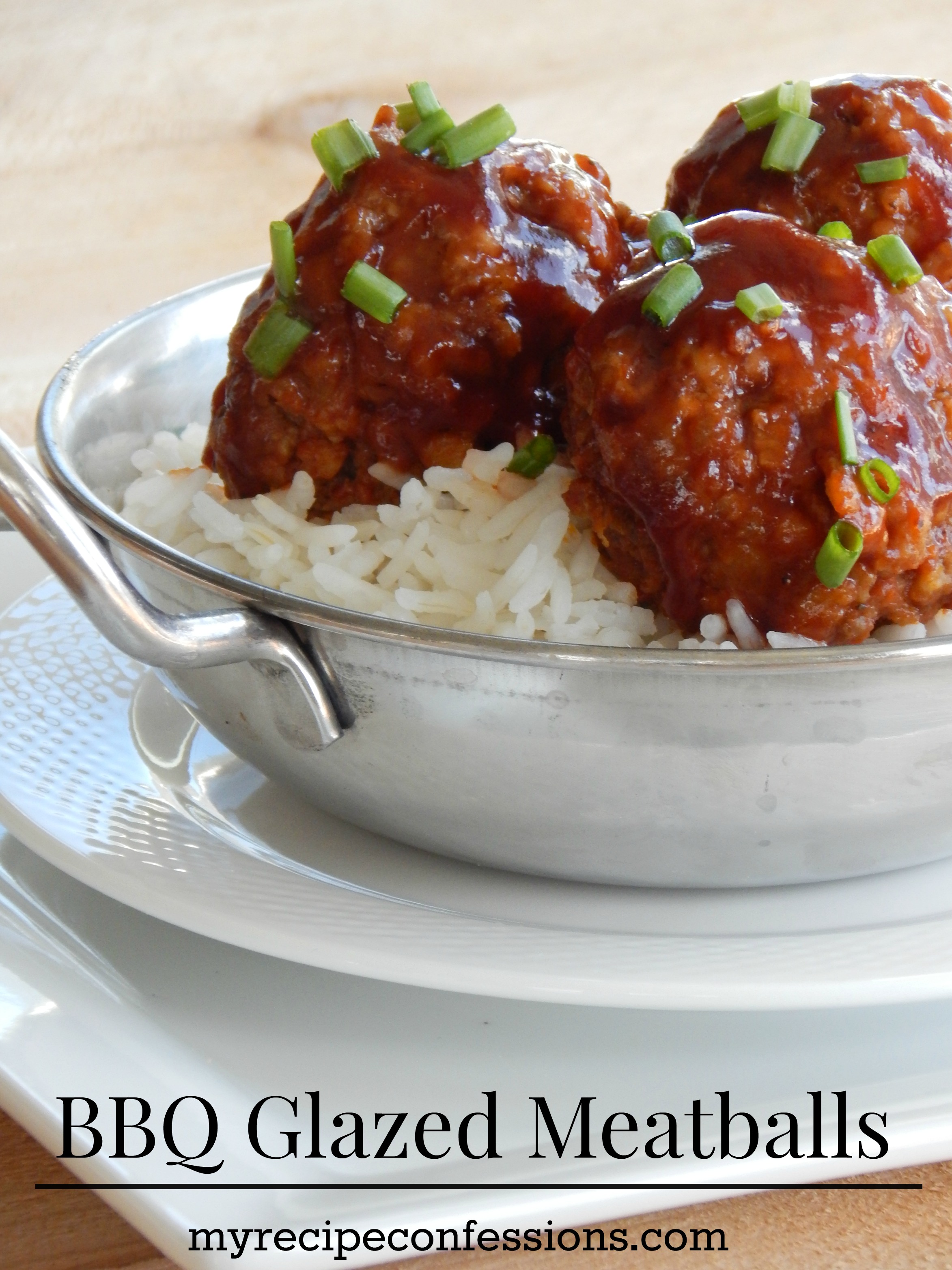 BBQ Glazed Meatballs
Meatballs
2 lbs. of ground round
1 tsp. salt
1/2 tsp. pepper
1 tsp. onion powder
1/2 tsp. garlic powder
1  1/3 cup of evaporated milk
1  1/2 cup of dry oatmeal
1 tbsp. olive oil
Instructions
1. In a medium-sized bowl, soak the oatmeal in the evaporated milk. Add the remaining ingredients and mix well. Roll the meat mixture into a golf ball sized balls.
2. Coat a electric skillet on medium high heat with the olive oil. Brown the meatballs in the skillet.
3. Pour prepared BBQ Sauce over the top of the meatballs. Lower heat to medium-low and simmer for 1/2 hour or until the meatballs are cooked all the way through and sauce has thickened.  Serve hot over rice.
BBQ Sauce
2 cups of ketchup
1/2 cup of brown sugar
1/2 cup of apple cider vinegar
1/4 cup of Worcesteshire sauce
1/4 cup of soy sauce
1/2 cup of prepared yellow mustard
Instructions
1. Mix all the ingredients together. Stir until the brown sugar is dissolved.