I love fresh salsa! This salsa is loaded with flavor. I had a recipe written down for it at one time. Of course when I decided to make it a few weeks ago, I couldn't find the recipe anywhere. So I had to come up with another one. I use mild green chilies because my family can not handle anything even remotely spicy. If you want to turn the heat up with this recipe, you can add jalapeno peppers or any other hot pepper that you want to burn your mouth with.
I also think this salsa would be amazing if served over grilled chicken or grilled pork chops. I am going to try that next time. This time, I just served it with tortilla chips.
After a day, the avocados get kinda mushy. It is really one of those recipes that is best to eat it the same day it is made. I'm doubt you will have any left over anyways. Because once you start eating this salsa, it is hard to stop!
Until next time,
Carrie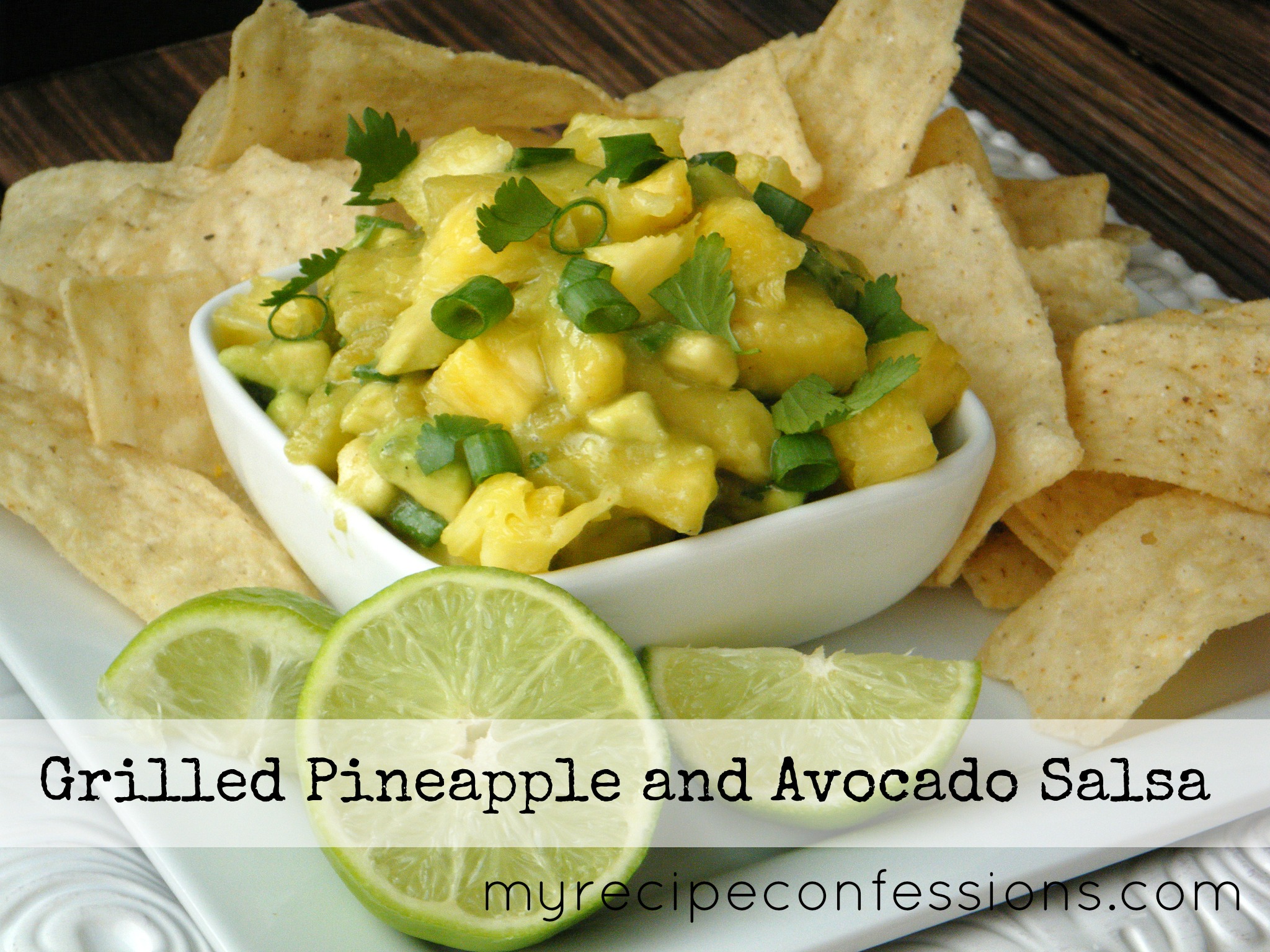 Grilled Pineapple and Avocado Salsa
1 fresh pineapple, sliced into rings
2 large avocados, diced
1/4 cup of cilantro, chopped
2 tbsp. honey
zest of 1 lime
juice of 1 lime
1  1/2 tsp. of kosher salt
1/2 tsp. cumin
1/2 tsp. garlic powder
1 can of diced green chilies
1 cup of green onions, chopped
1. Preheat the grill to med heat.
2.  Grill the pineapple rings for about 2-3 minutes or until they are golden brown with grill markings. Remove the pineapple from the grill and allow to cool completely.
3. Chop the cooled pineapple into 1/2 inch chunks. Add the pineapple and all the remaining ingredients and toss gently. *be careful not to mix the salsa too much or the avocado will get mushy.
4. Refrigerate for 30 minutes before serving.