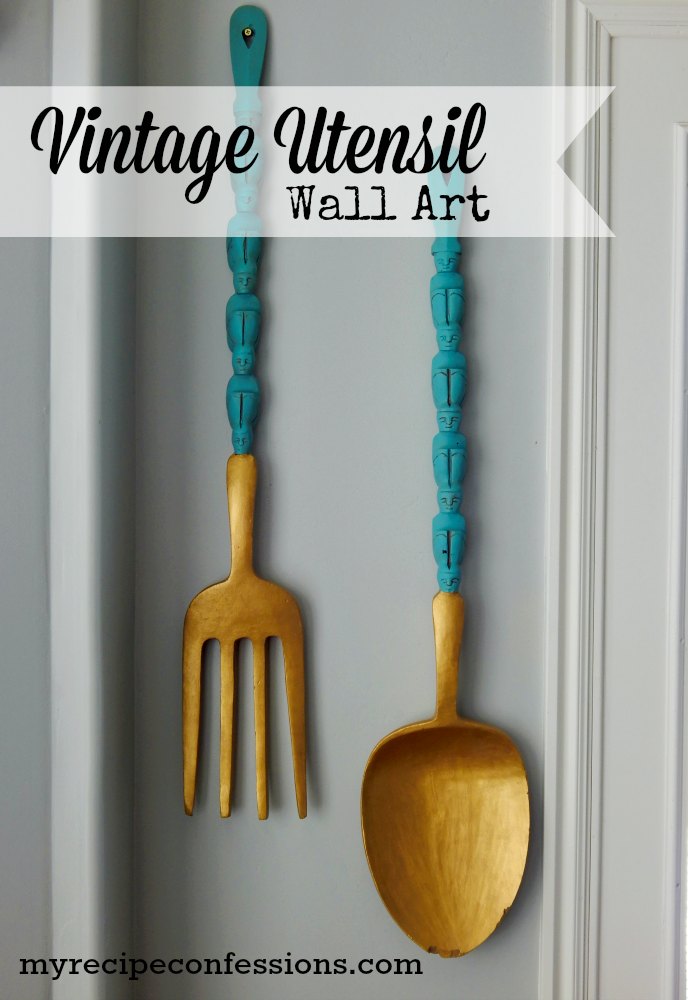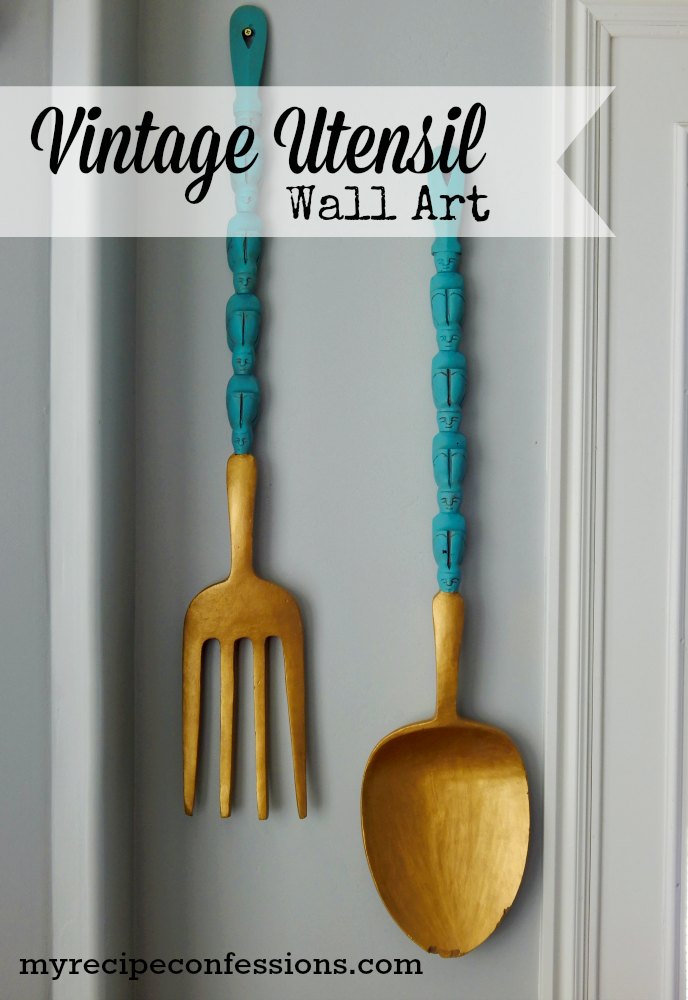 While growing up, my Mom's kitchen was brown and orange. She had an extra large wood fork and wood spoon hanging on the wall. Believe me, It looked great against her brown and cream wallpaper.
If you know my mom, you know she is always changing things up in her house. So thankfully the orange and brown kitchen didn't last long. The fork and spoon wall art didn't hang (no pun intended) around very long either.
Back then, I would have never guessed that one day I would be on the hunt for a fork and spoon just like my moms. I have seen updated sets at Pottery Barn and Pier One. However, I couldn't bring myself to pay their high end prices. So for a quite a while, I have been on the hunt for a vintage set.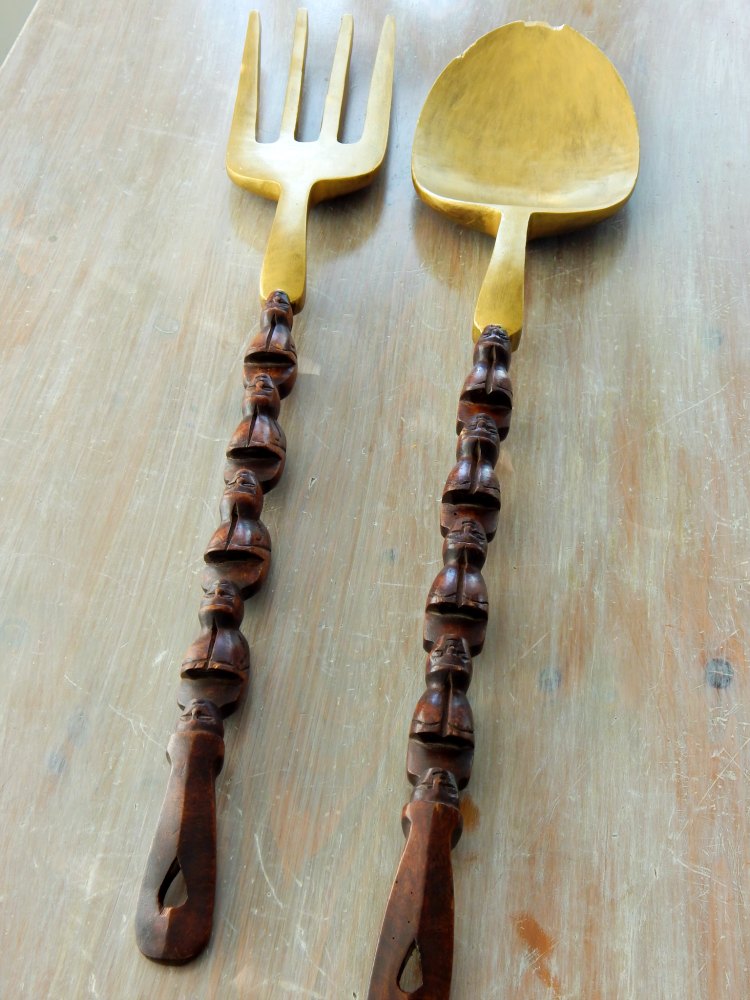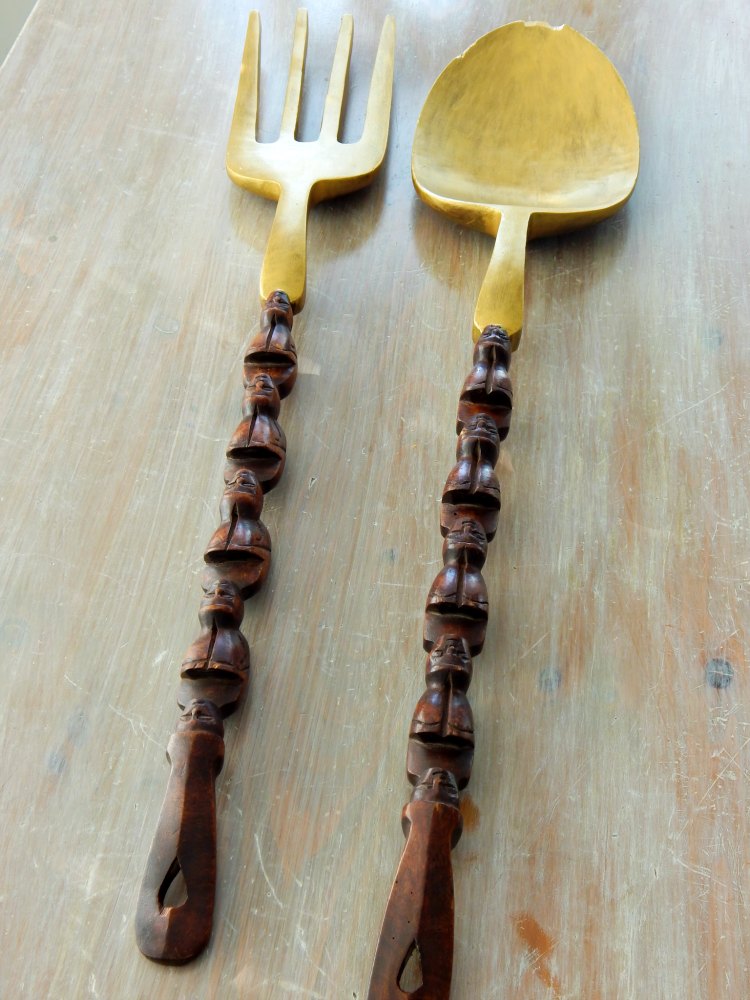 About a month ago, I finally found a set at a local vintage boutique. I paid $25 for the set. It was a little bit more than I wanted to pay but I was afraid that I wouldn't be able to find anything else.
For the handles I used Annie Sloan Provence Chalk Paint. I had some left over from my kitchen table make over. Because I am a sucker for gold, I painted the rest gold. The name of the gold paint is Americana Mulit-Surface Metallic Gold. I also used a glaze because I wanted the details to pop and to give the utensils a more worn look. I used Ralph Lauren Mercer Faux Techinque Glaze.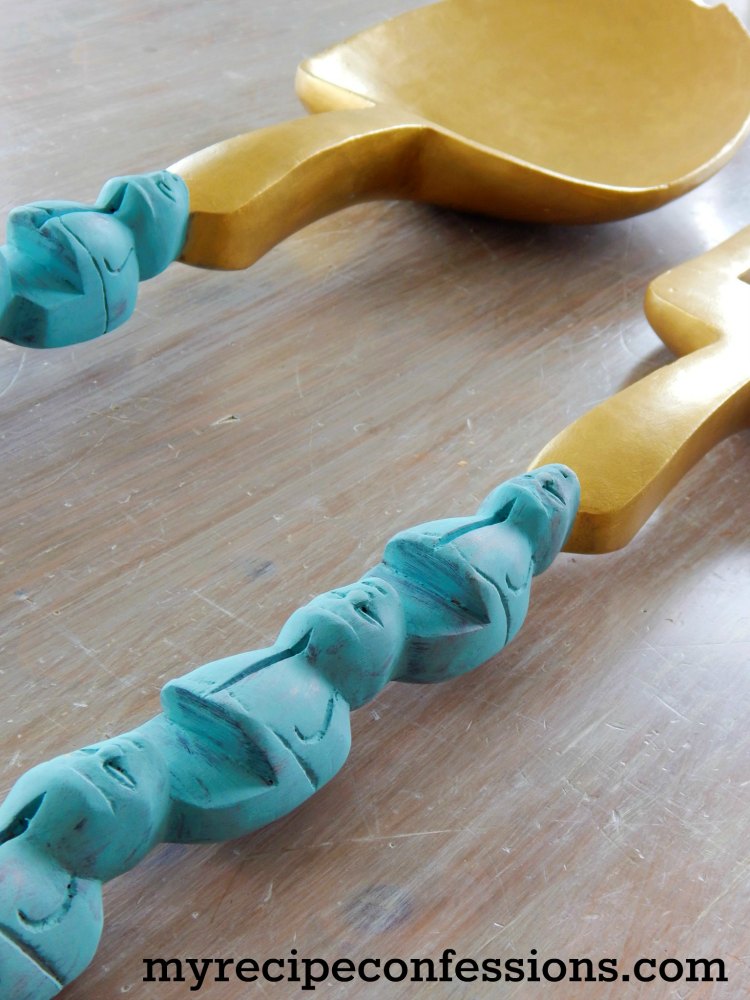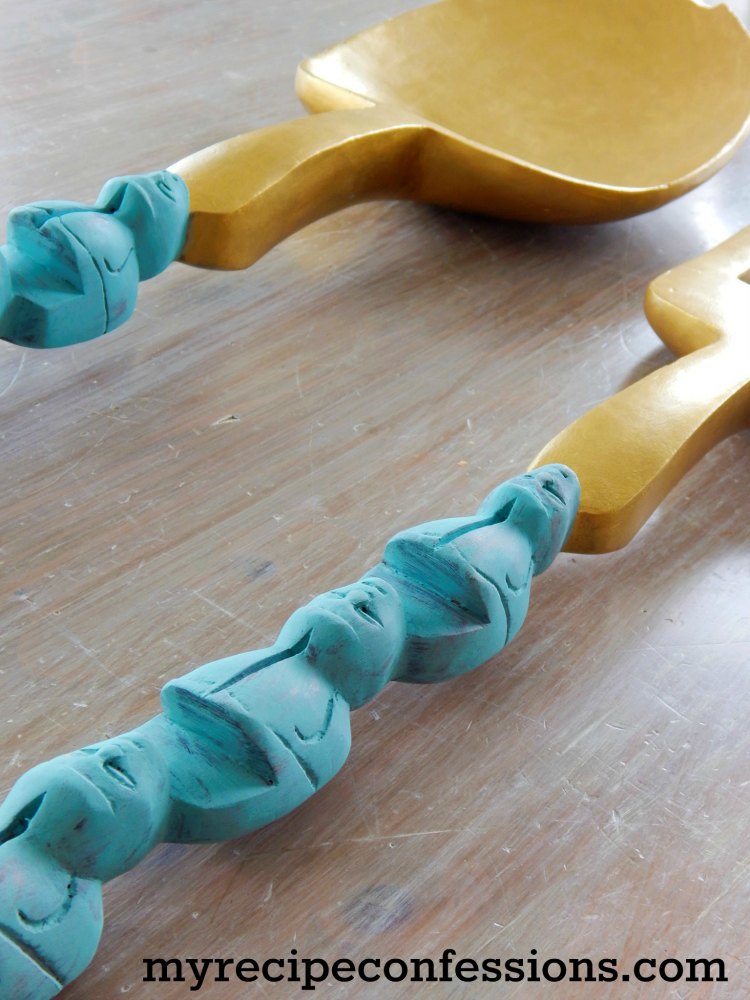 I was so excited to finally hang them on the wall that I didn't want to wait to get the right hooks. So they are temperally hanging up by gold screws until I find the perfect hooks.
I love them so much! I just want to stare at them all day long.
Thanks for stopping by!
With love from my kitchen to yours,
Carrie
Here are some of my other projects  you might like