I have a few kids who will hardly ever eat any vegetables. Naturally, I try to make sure that they are eating well balanced meals each day. It tends to put a kink in my plans when my kids refuse to eat one of the most important food groups. I'm sure you know what I am talking about. If the food even slightly resembles a vegetable or even is the same color as a vegetable, they will not eat it. That is unless it is fresh salsa. My kids will eat this salsa like it is going out of style! The great thing about this salsa is that it can be made in 15 minutes or less. In the summer time when we have garden tomatoes, I like to throw them into the mix. I add the lime zest and lime juice to kick the flavor up a notch. I use mild green chilies because my family cannot handle any thing more than mild salsa. If you like your salsa a little hotter, just use jalapenos instead of the chilies. This salsa will stay good in the fridge for up to five days.
Until next time,
Carrie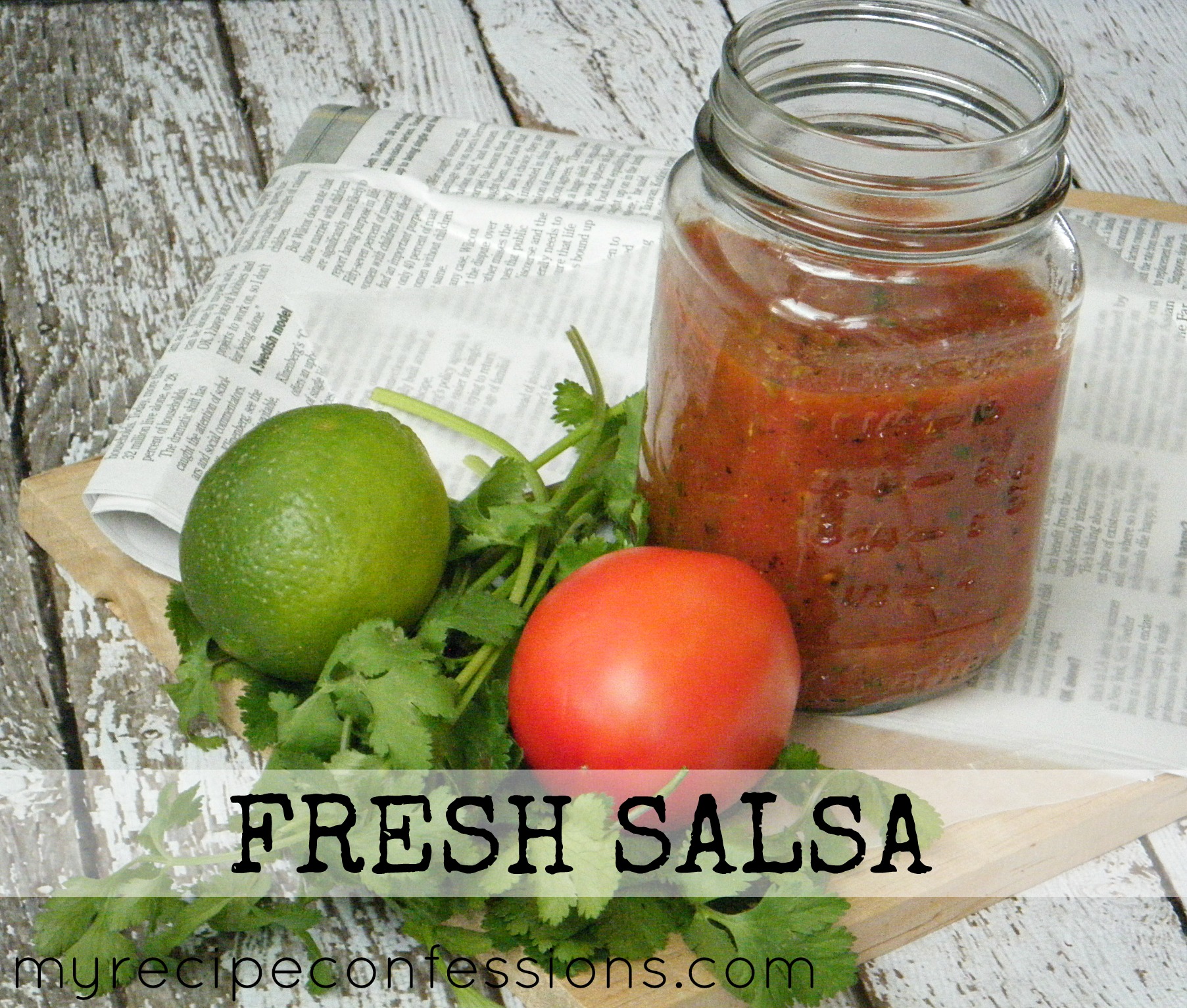 Fresh Salsa
1 (28 oz.) can of stewed tomatoes
1 (14.5 oz.) can of fire roasted diced tomatoes
1 (4 oz.) can of mild green chilies
1/4 cup of cilantro leaves
zest from 1 limes
juice from 1 lime
1 tsp. kosher salt
1/2 tsp. garlic powder
1/2 tsp. onion powder
1 tsp. of oregano
1 tsp. of cumin
1 tsp. black pepper
Instructions
1. Add all the ingredients into a food processor and blend for about 30 seconds or until there are no more big tomato chunks. Store in refrigerator until ready to serve.
This recipe is linked to