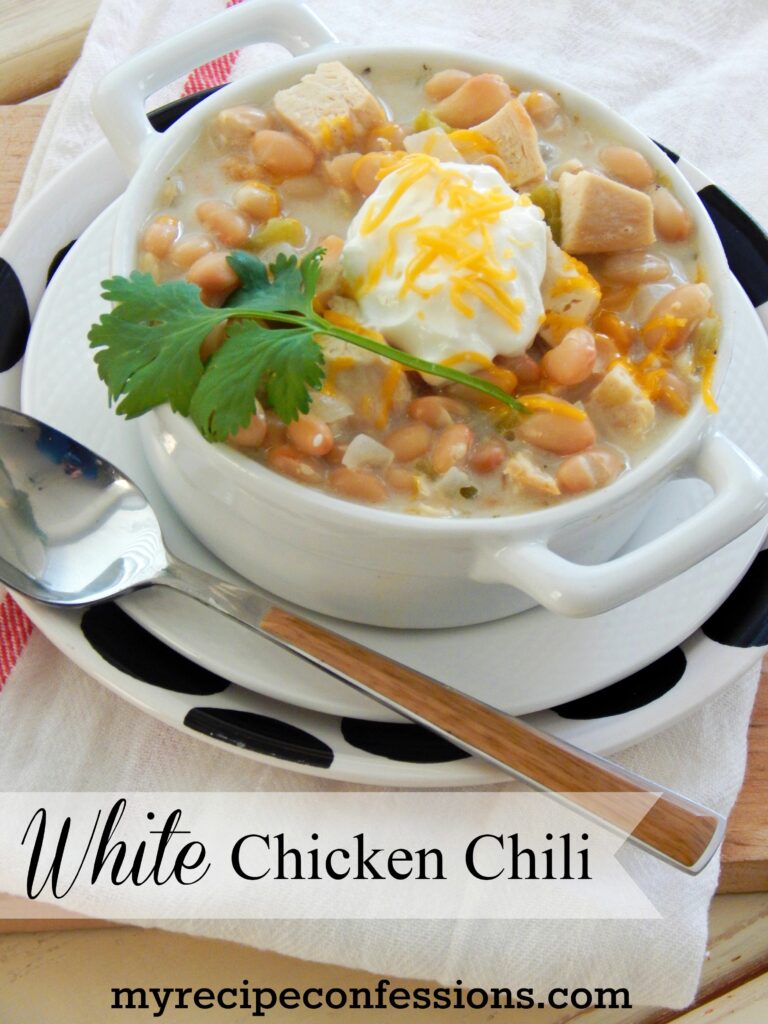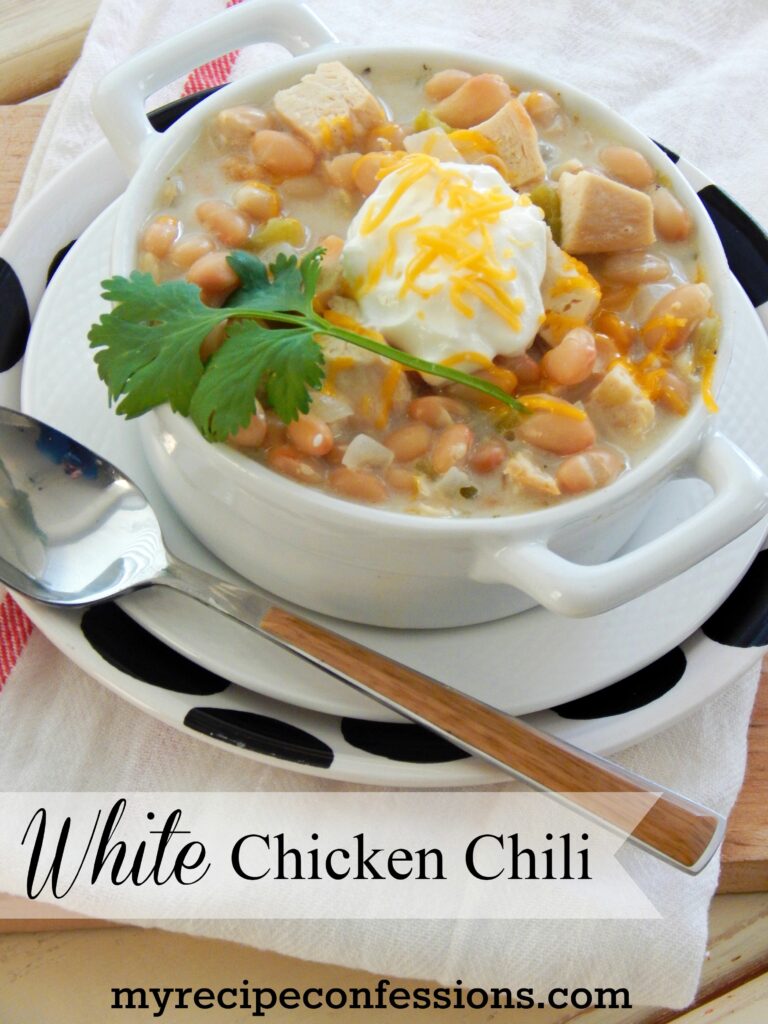 White Chicken Chili is a hearty chili that warms you from head to toe. It is so simple to make and can be whipped up in no time at all.
 I came across this recipe for White Chicken Chili fourteen years ago in a church ward cookbook. The cookbook was from a ward Dave and I were in when we first got married. Dave and I loved this recipe so much that I made it quite a bit. When ever we had a party, the White Chicken Chili usually made an appearance.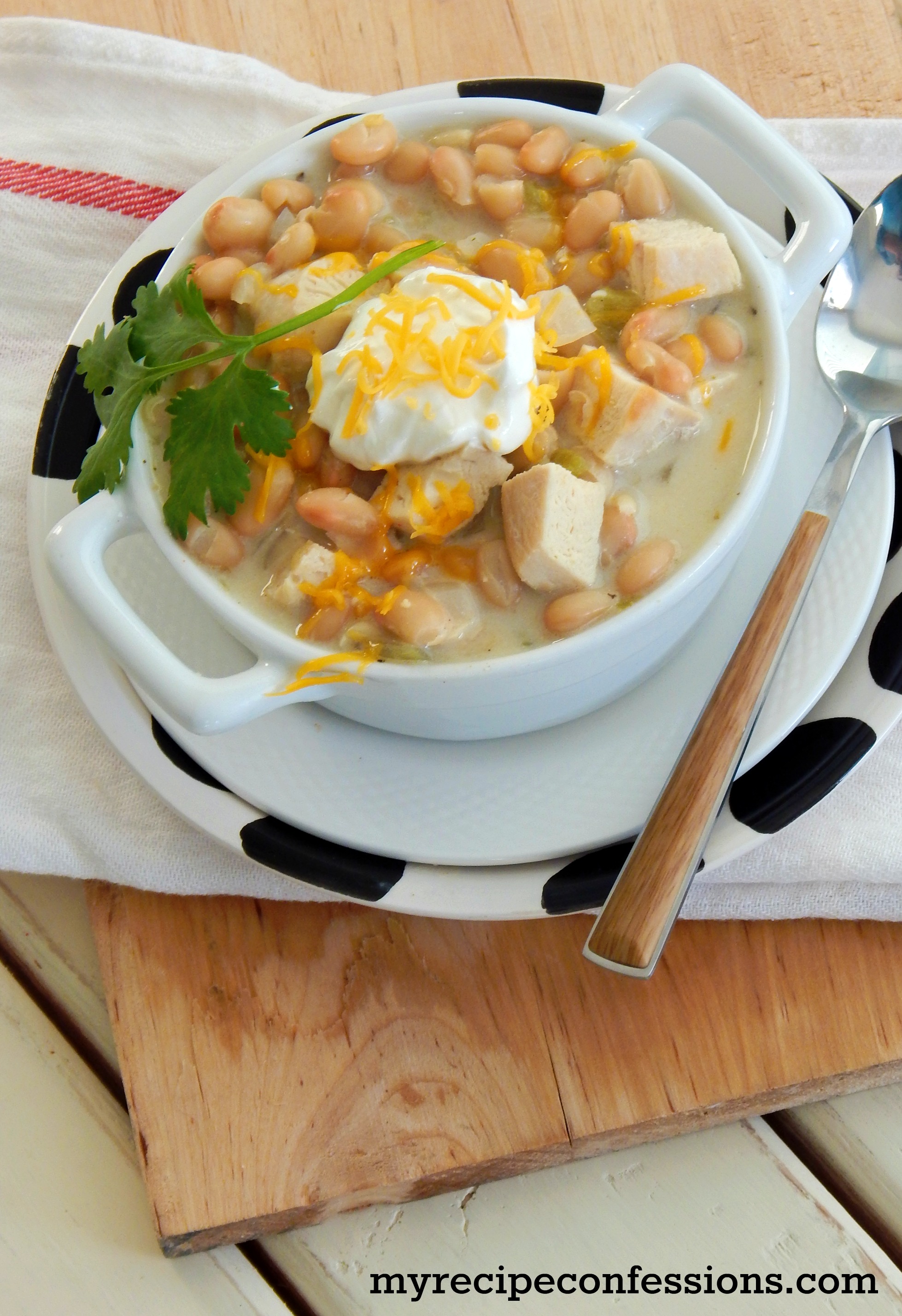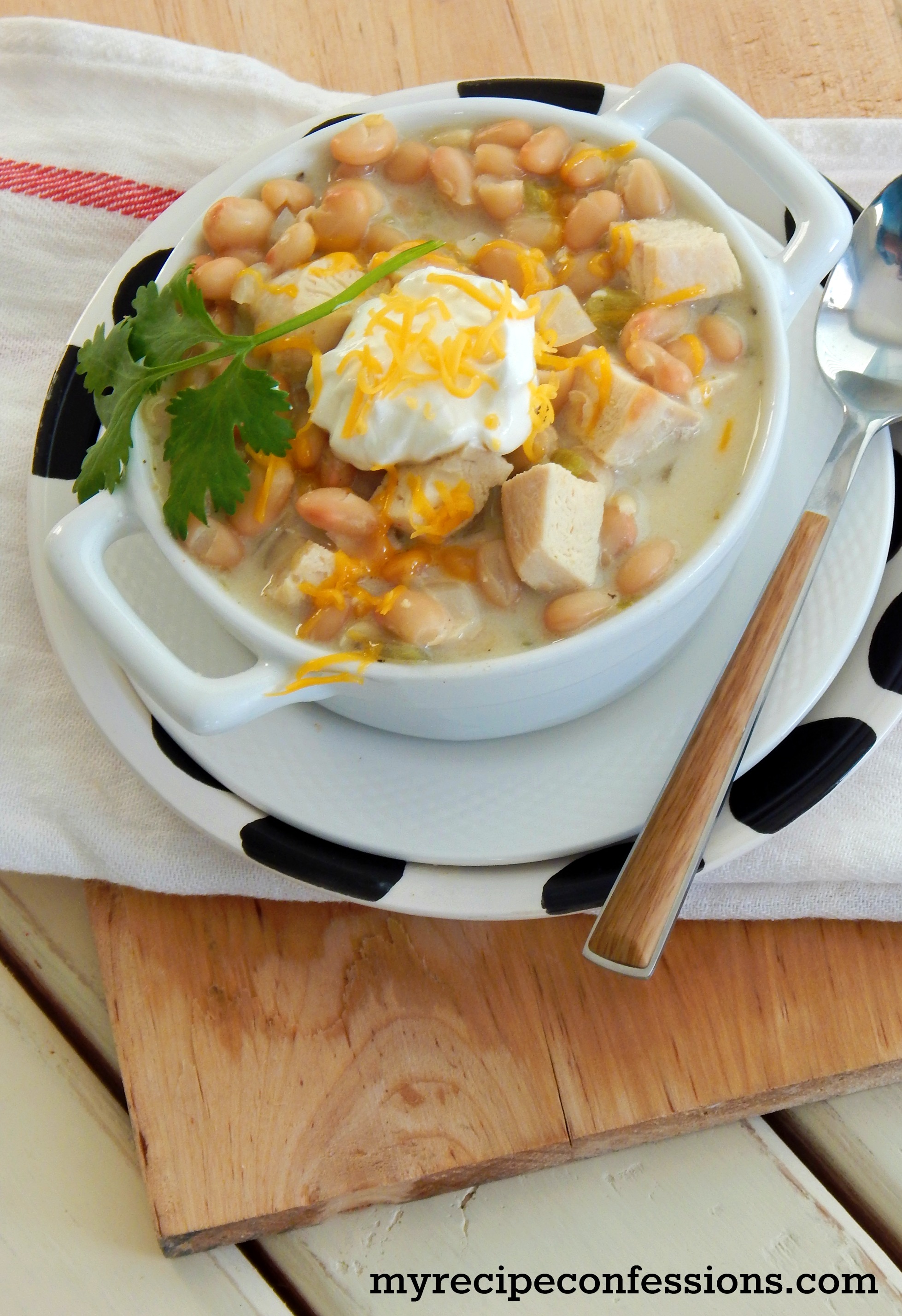 I hadn't  made this chili for a few years. Dave recently started asking me to make it again. When I finally did make it again, I remembered why I loved it so much. It is packed with flavor and is so creamy! It is hard to stop with one bowl.
So I am passing this soul warming chili recipe on to you in hope that your family can enjoy it as much as my family has!
With love from my kitchen to yours,
Carrie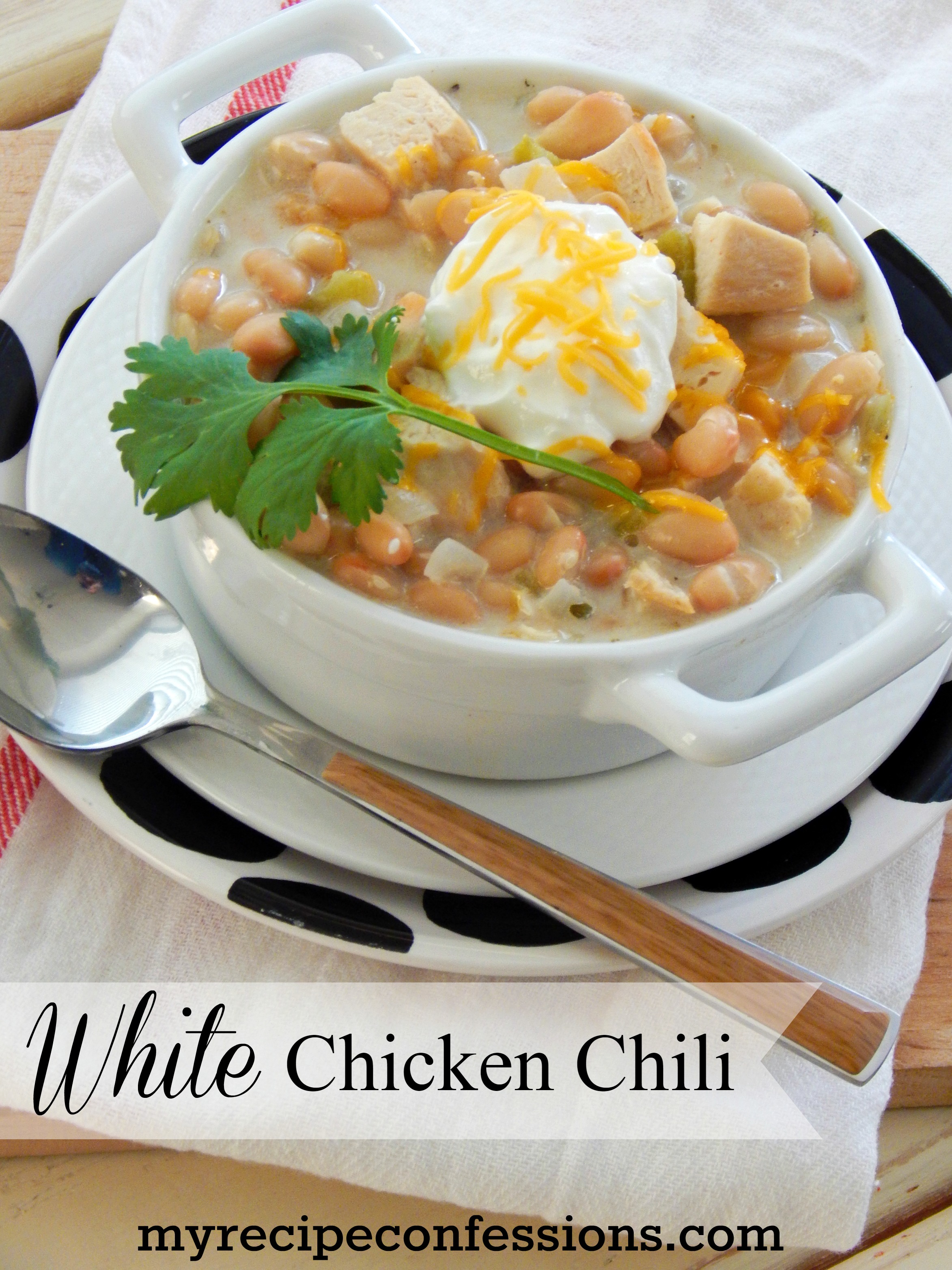 White Chicken Chili
yields 7 servings
1 lb. of boneless, skinless chicken breasts, cut into 1/2 inch pieces
1 medium onion, diced
1 tsp. of garlic, minced
1 tbsp. of canola oil
1 (15 oz.) can of Great northern beans, drained and rinsed
1 (15 oz.) can of white beans, drained and rinsed
2 cups of chicken broth
2 (4 oz.) cans of chopped green chilies
1 tsp. of salt
1 tsp. of cumin
1 tsp. of oregano
1/2 tsp. of pepper
1/4 tsp. of cayenne pepper
1 cup of sour cream
1/2 cup of whipping cream
Toppings
shredded cheese
sour cream
Instructions
1. In a large saucepan, saute the chicken, onion, and garlic in the canola oil.
2. Add chicken broth, beans, chilies, and seasonings. Bring to a boil. Reduce heat, simmer uncovered for thirty minutes.
3. Remove from the heat and stir in the sour cream and whipping cream. Serve with a side of shredded cheese and sour cream.
* This chili can be cooked in the crock pot. Follow step one and then add all the remaining ingredients in the crock pot. Cook on low for 4 to 6 hours.