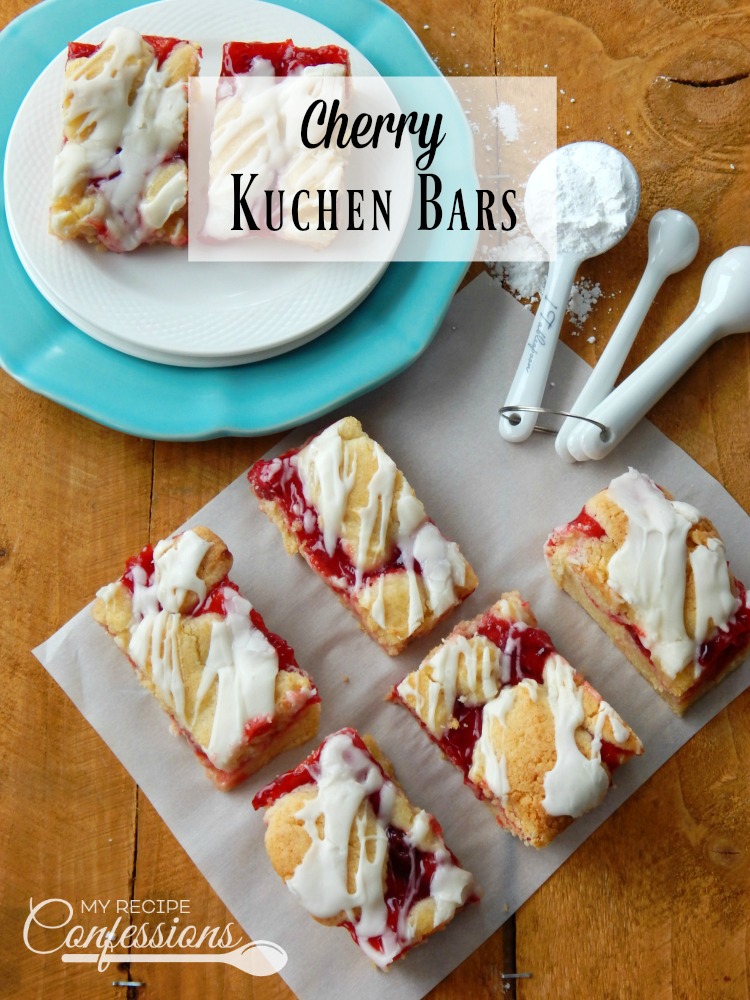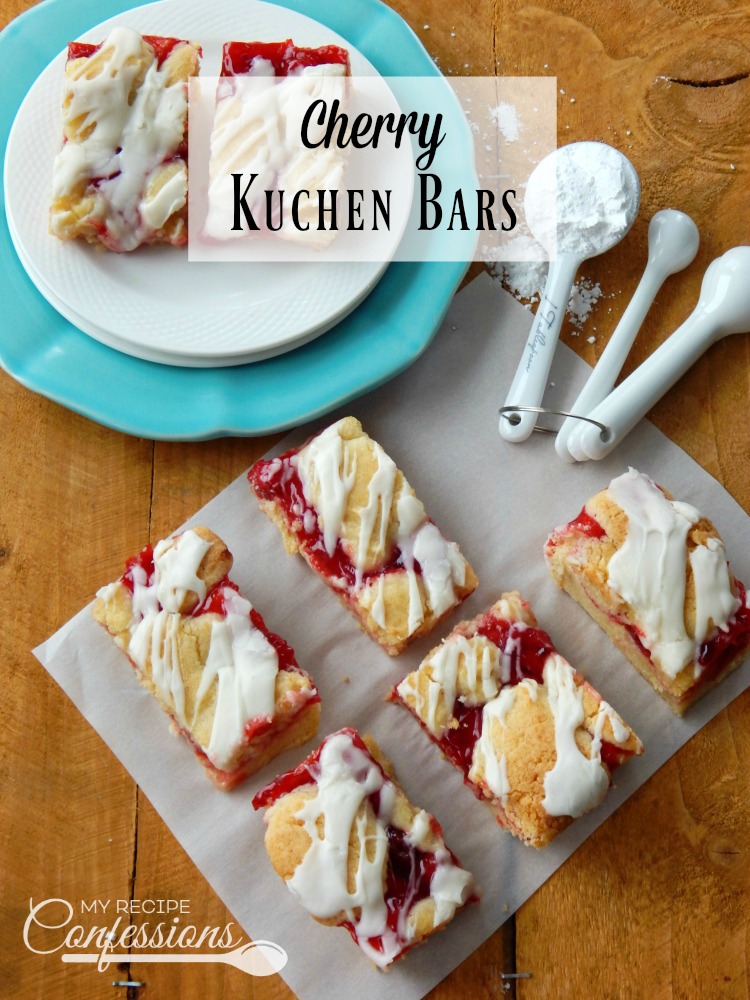 Cherry Kuchen Bars (A.K.A Cherry Pie Bars)are my latest obsession! I wish I could share some of these Cherry Kuchen Bars with you. Then you would understand why it is that we can't get enough of them at our house. The moist, buttery crust topped with the cherry pie filling and sweet cream cheese glaze drizzled on top are to die for, and I don't say that lightly!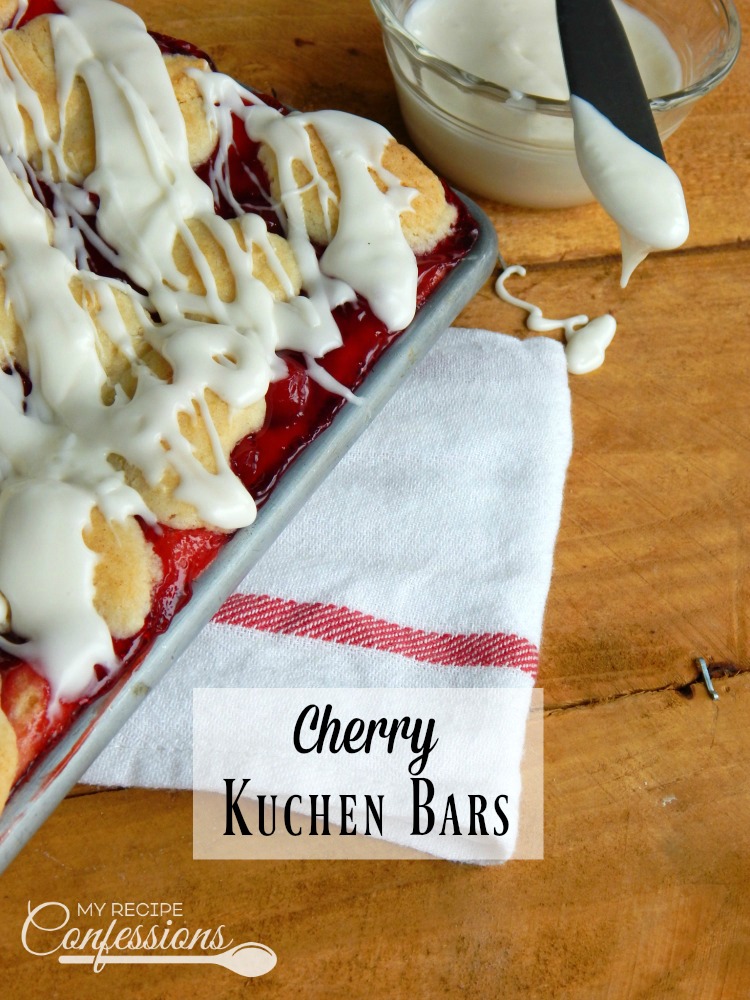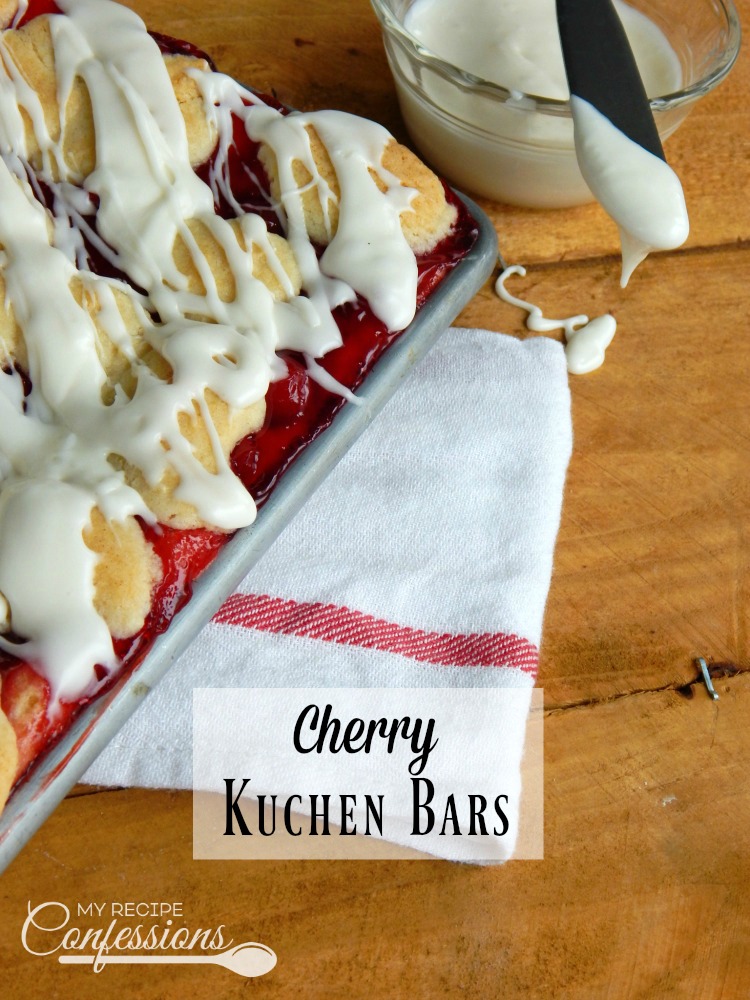 Not only are they fabulous, but they are so pretty too! They make the perfect treat to take to any party. I am going to be serving them at my family's Valentines Day Dinner.
I am going to try this recipe with a raspberry pie filling. I think it would be amazing with blueberry, or even apple pie also. I better get to work!
With Love from my kitchen to yours,
Carrie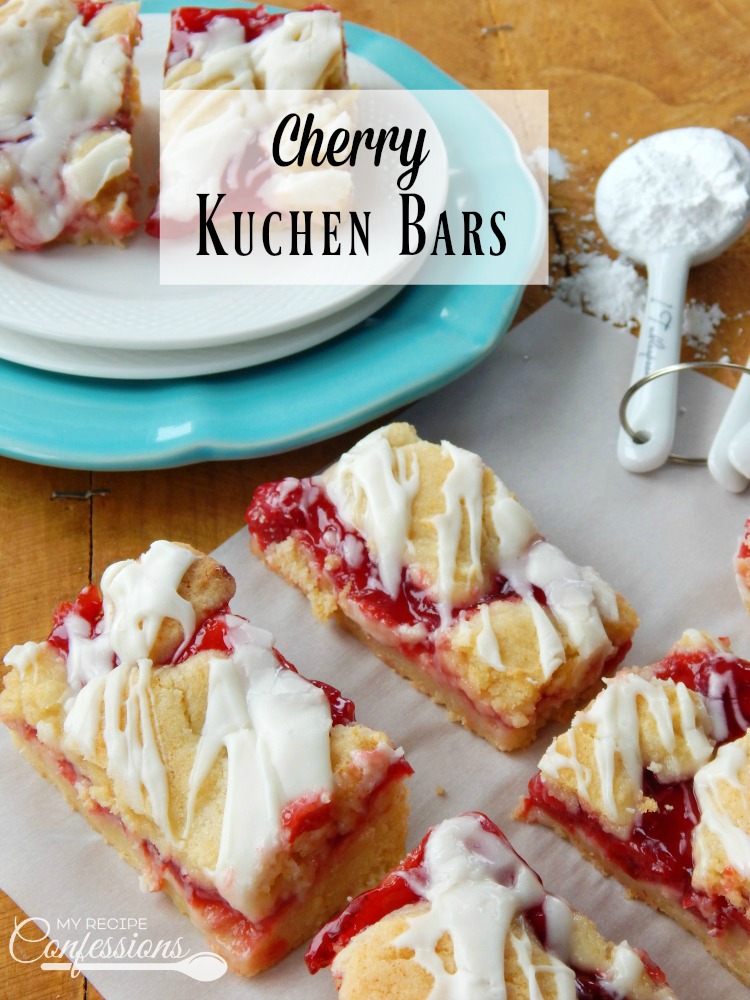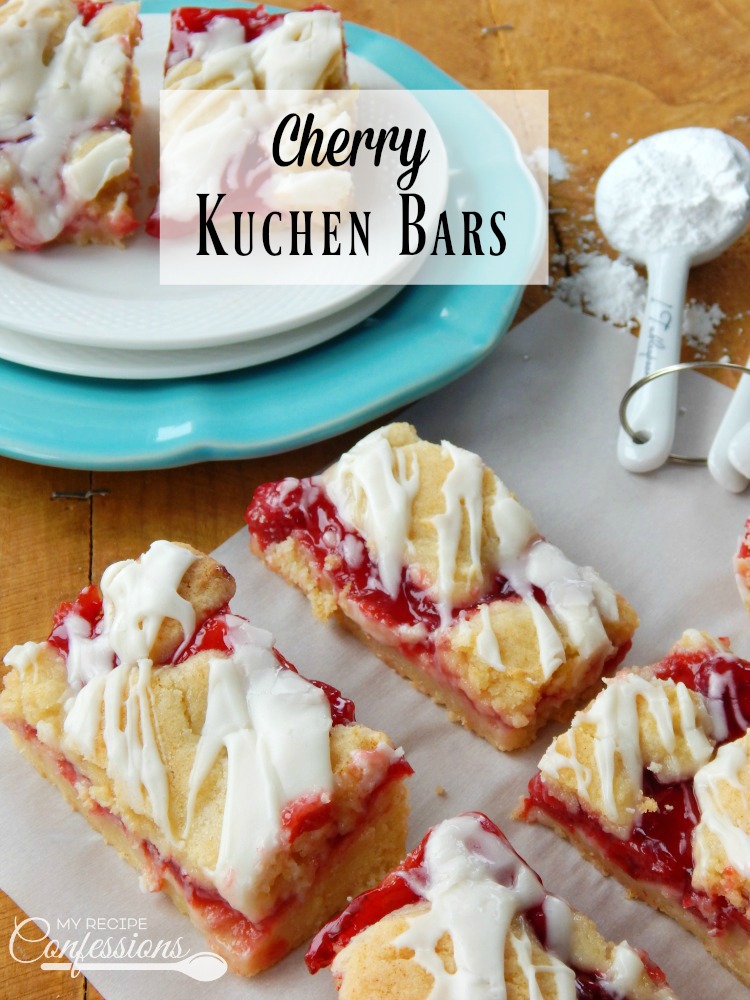 Cherry Kuchen Bars
3/4 cup of butter, softened
1/4 cup of shortening
2 cups of granulated sugar
1 1/2 tsp. of baking powder
1/2 tsp. of salt
3 eggs, at room temp.
1 tsp. of vanilla
3 cups of all-purpose flour
1 (21 oz.) can of cherry pie filling
1 recipe of cream cheese glaze ( recipe below)
Instructions
Preheat oven to 375 degrees
1. In a large mixing bowl with an electric mixer, cream the softened butter, shortening, and sugar together. Add the eggs and vanilla and mix until well incorporated.
2. In a medium sized bowl, mix the flour, baking powder, and salt. Add the flour mixture to the wet ingredients and mix until the flour disappears.
3. Reserve 2 cups of the dough. In a ungreased 15x10x1 baking pan, evenly spread the remaining dough. Bake for 12 minutes.
4. Remove the pan from the oven and spread the cherry pie filling over the crust in the pan. With a teaspoon, spoon the remaining dough into small mounds on top of the pie filling. Return the pan back to the oven and bake for an additional 30 minutes or until the top is light golden brown.
5. Cool for 10 to 15 minutes and drizzle top with cream cheese glaze. Cool completely and cut into bars.
Cream Cheese Glaze
2 oz. of cream cheese, softened
1 1/2 cup of powder sugar
1/4 tsp. of vanilla
3 to 4 tsp. of milk
Instructions
1. In a medium bowl, cream the cream cheese. Add the powder sugar and mix well. Add the vanilla and enough milk to make glaze drizzling consistency (about 3 to 4 tsp.).
This recipe was adapted from Better Homes and Garden