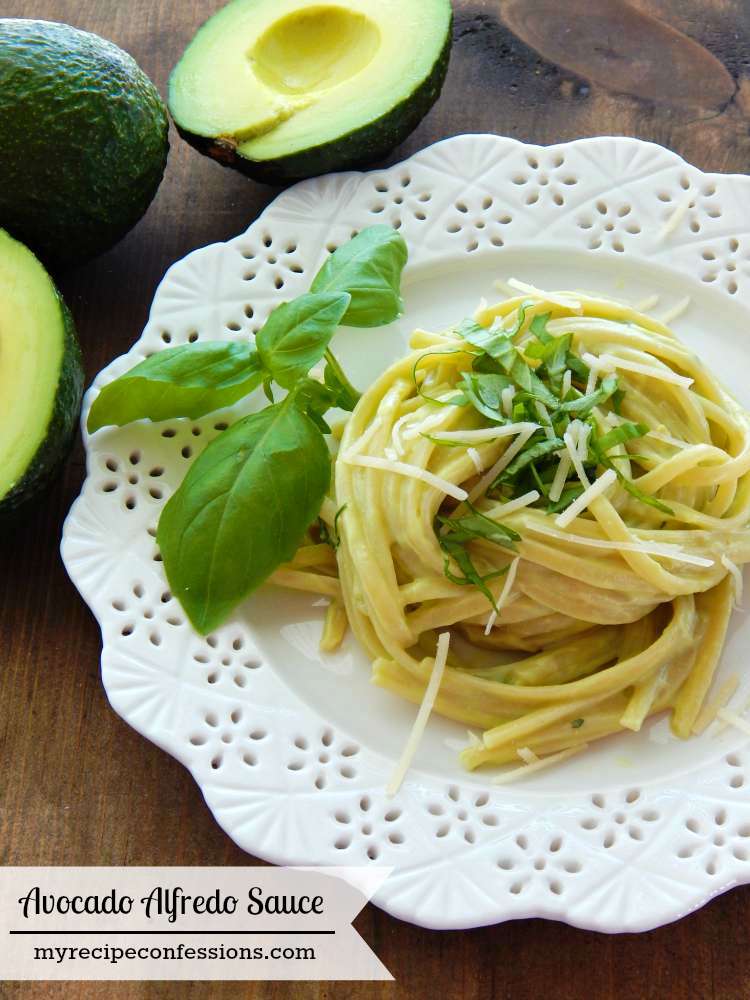 If you are like me and this recipe has really peaked your curiosity, believe me when I say that this sauce will rock your world! The avocado makes the sauce so creamy. I am starting to wonder why alfredo sauce wasn't made with avocados to begin with. It is just such a natural fit.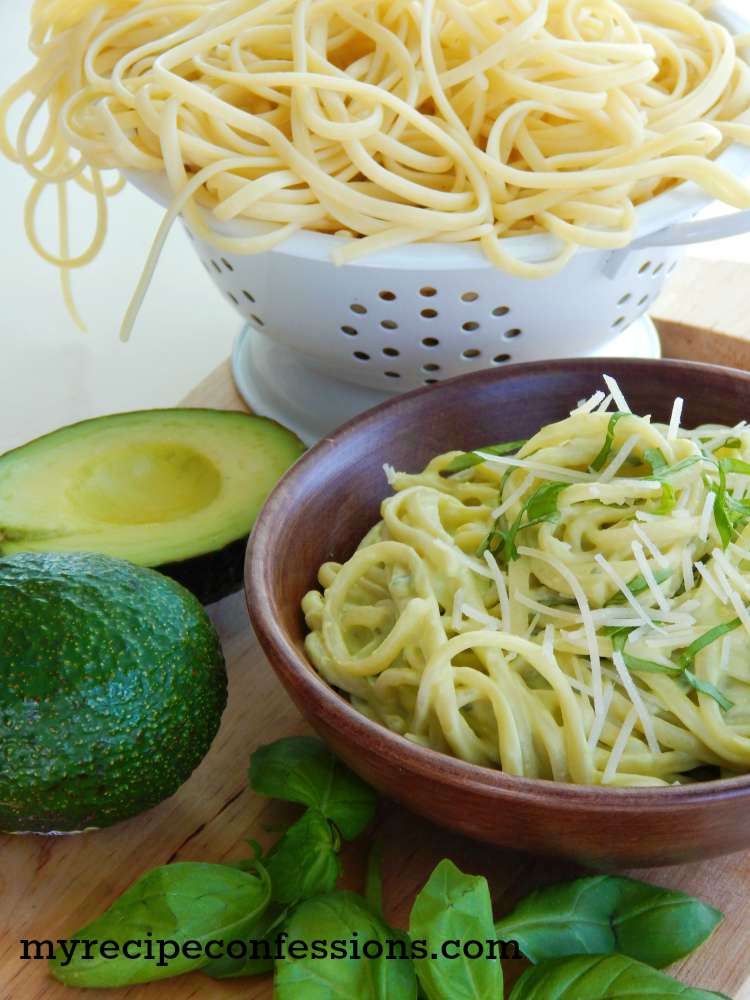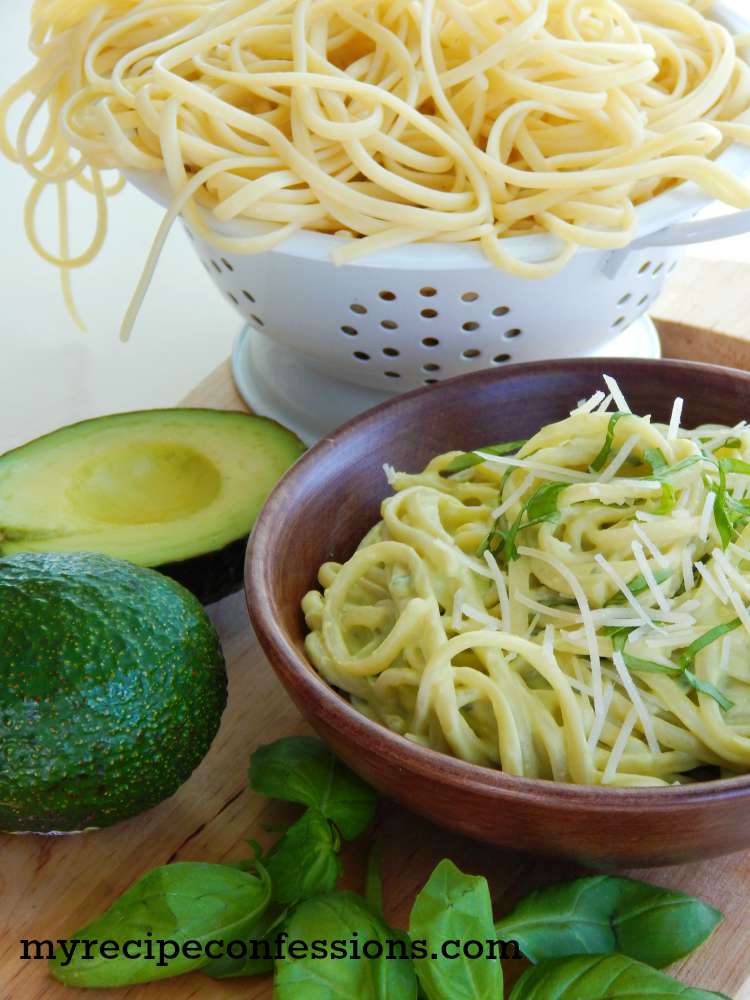 I generally have a hard time eating very much alfredo sauce because it is so rich. I don't have that problem with this sauce. I use low-fat cream cheese and only 3 tbsp. of parmesan cheese in this recipe. I promise you won't be able to tell the difference. Not only is it delicious, it is gluten free too.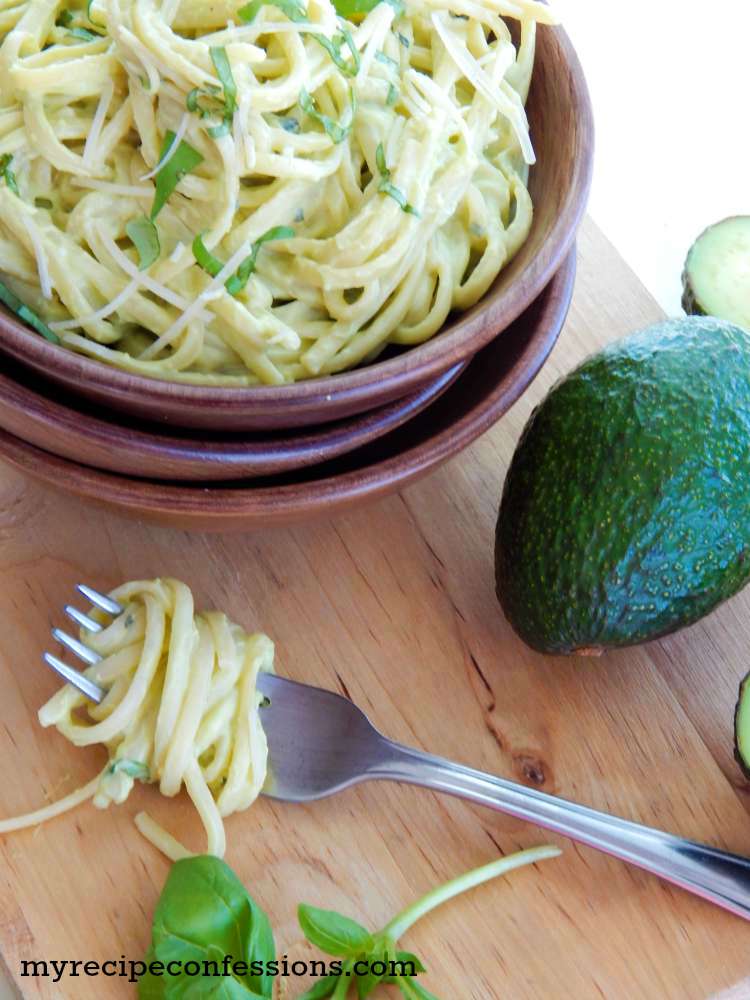 Why not make it for dinner? With this recipe, you can have dinner on the table in 30 minutes or less. How can you say no to that?
With love from my kitchen to yours,
Carrie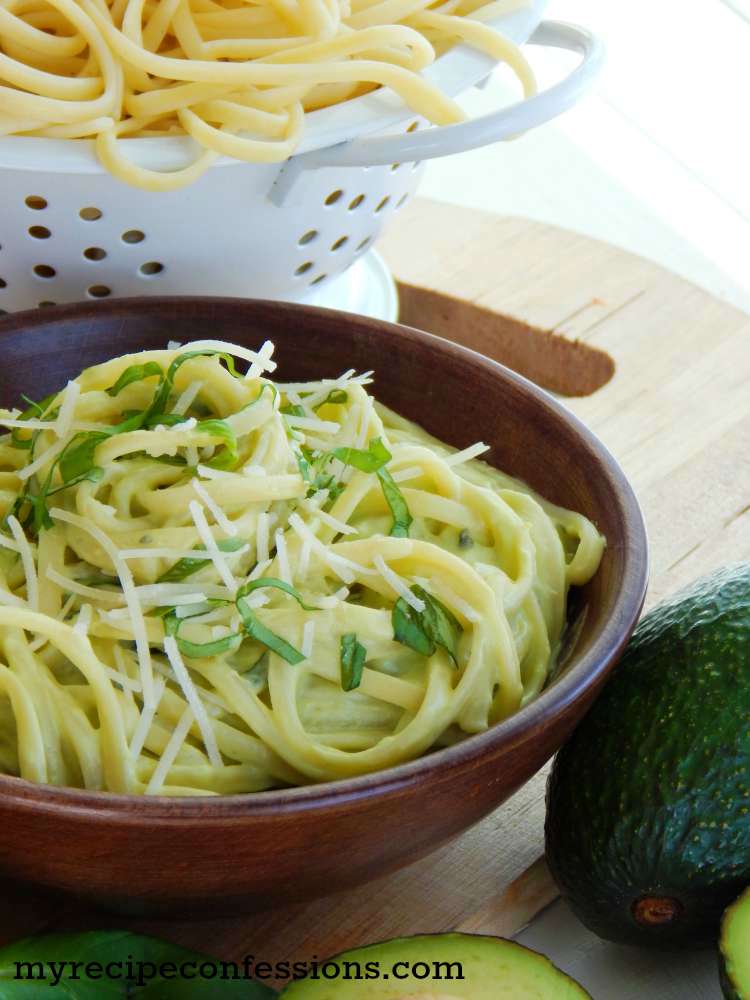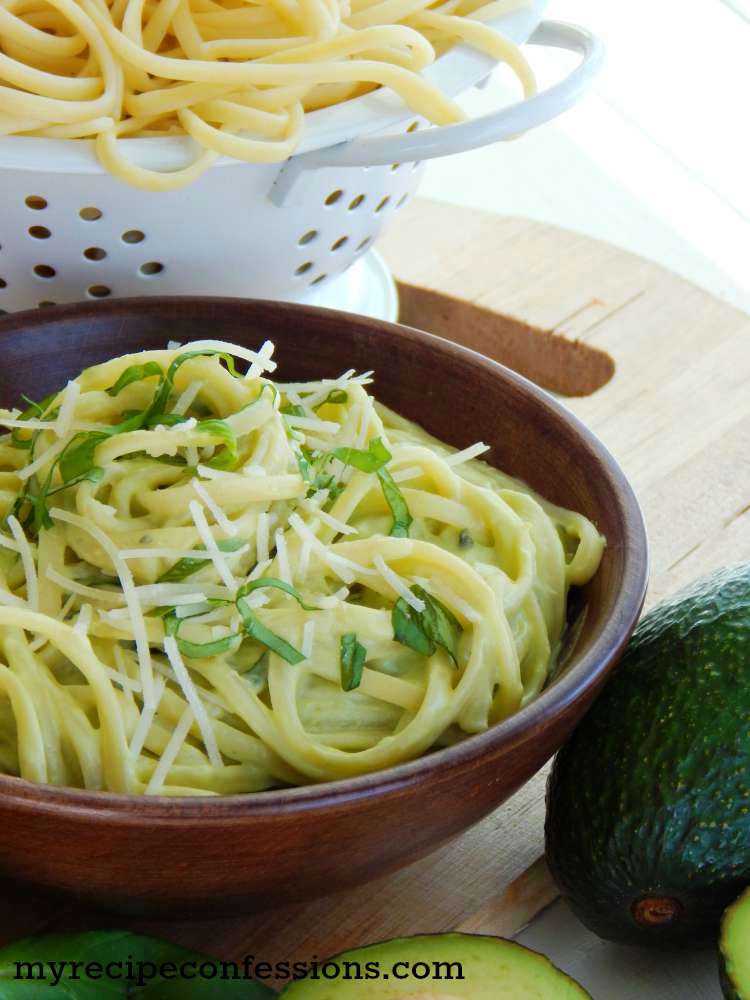 Avocado Alfredo Sauce
yields 6 servings
2 lg. ripe avocados
1 (8 oz) low-fat cream cheese, room temp.
2 cups of chicken broth
1 tbsp. of lemon juice
1 tsp.of freeze dried basil
3 tbsp. of parmesan cheese, shredded
1  1/2 tsp. of garlic powder
1/2 tsp. of salt
Instructions
1. Peel and seed the avocado. Add the avocado and lemon juice in a food processor and blend until it is smooth and creamy.
2. In a large sauce pan over medium-high heat, add the chicken broth and the cream cheese and whisk until the sauce is smooth. Add the avocado mixture and continue to whisk until combined.
3. Mix the parmesan cheese, salt, garlic powder, and basil into the sauce. Stir until the cheese is completely dissolved and the sauce is smooth and creamy. Serve the sauce over linguine and garnish with parmesan cheese.
Here are a few other recipes you might enjoy.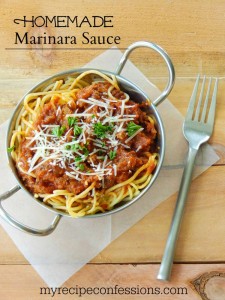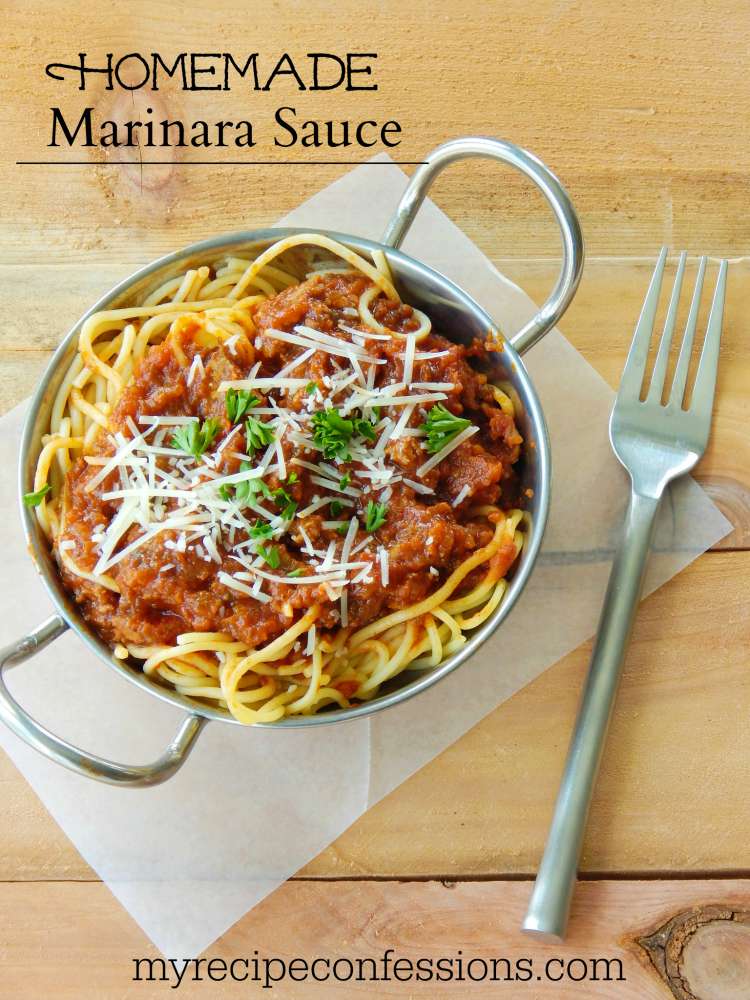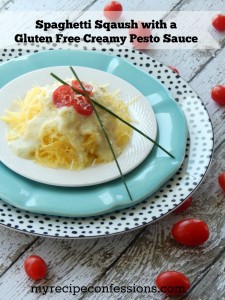 Spaghetti Squash with Gluten-Free Creamy Pesto Sauce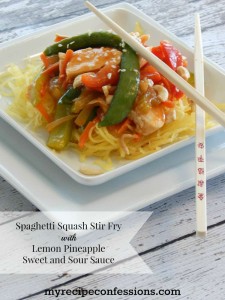 Spaghetti Squash Stir Fry with Lemon Pineapple Sweet and Sour Sauce