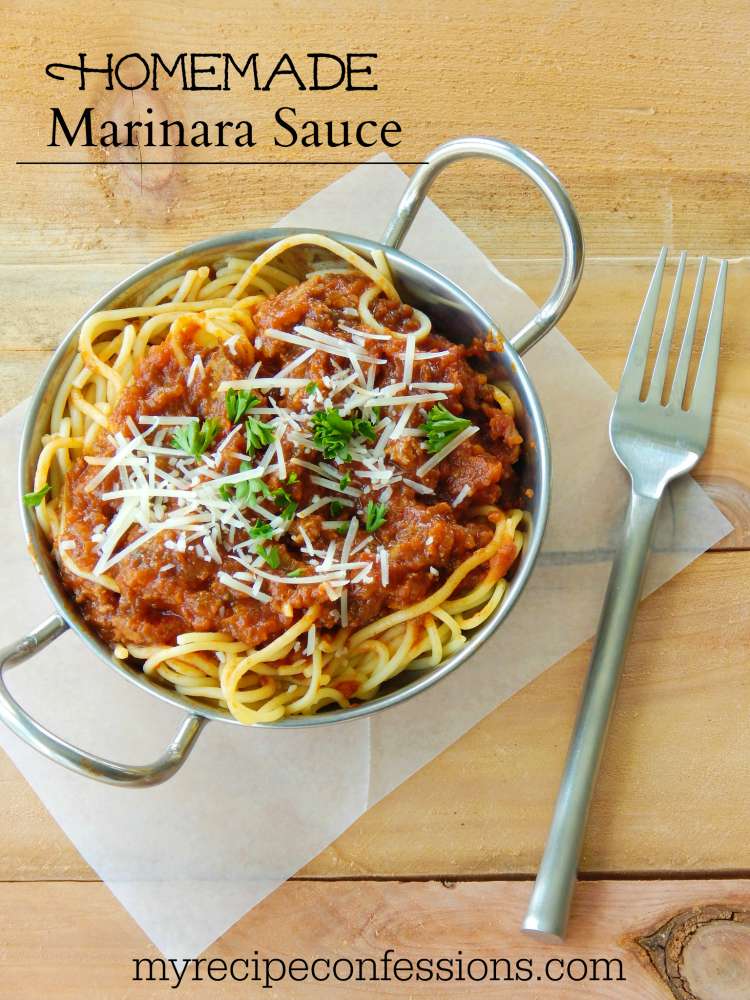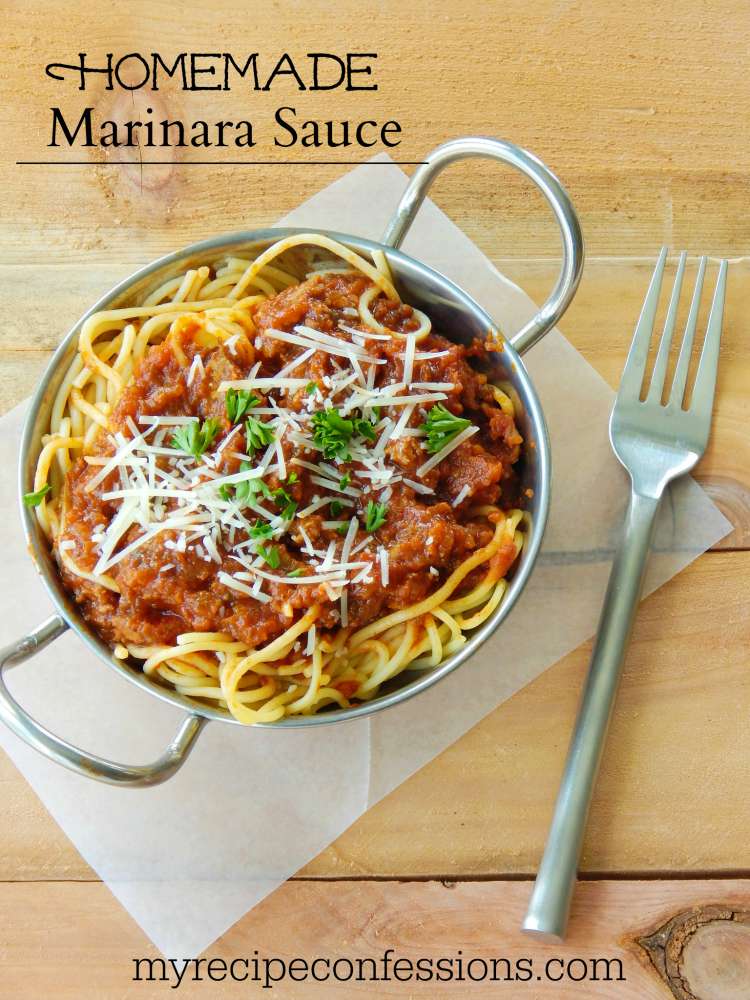 Spaghetti is one of my comfort foods! We ate a lot of Italian food growing up. So a pot of marinara sauce simmering on the stove top always reminds me of home.
Every summer growing up, we would stay in a condo in Park City, Utah for a week. We usually swam most of the day or shopped until our feet ached and our wallets were empty. Each night as we returned home to the condo we would jump in the shower and get ready for a night of relaxation. I think one of my favorite parts of our trip was getting out of the shower, putting on my pajamas and being greeted by the comforting smell of spaghetti or Melinessas (Argentine meat) cooking in the kitchen. Now days, spaghetti seems to have a magical power over me. With just one bite, my whole body seems to relax.
My sister Janean came up with a marinara sauce recipe a few years ago. When my cousins from Argentina were visiting us a few months ago, Janean made this sauce for them. My cousin's husband Claudio parents are from Italy and his mom is famous for her Italian cooking. He told me that Janean's sauce tasted almost exactly like his moms. That is quite the compliment if you ask me!
This recipe is a combination of Janean's and Claudio's mom's Marinara Sauce recipe.
Until next time,
Carrie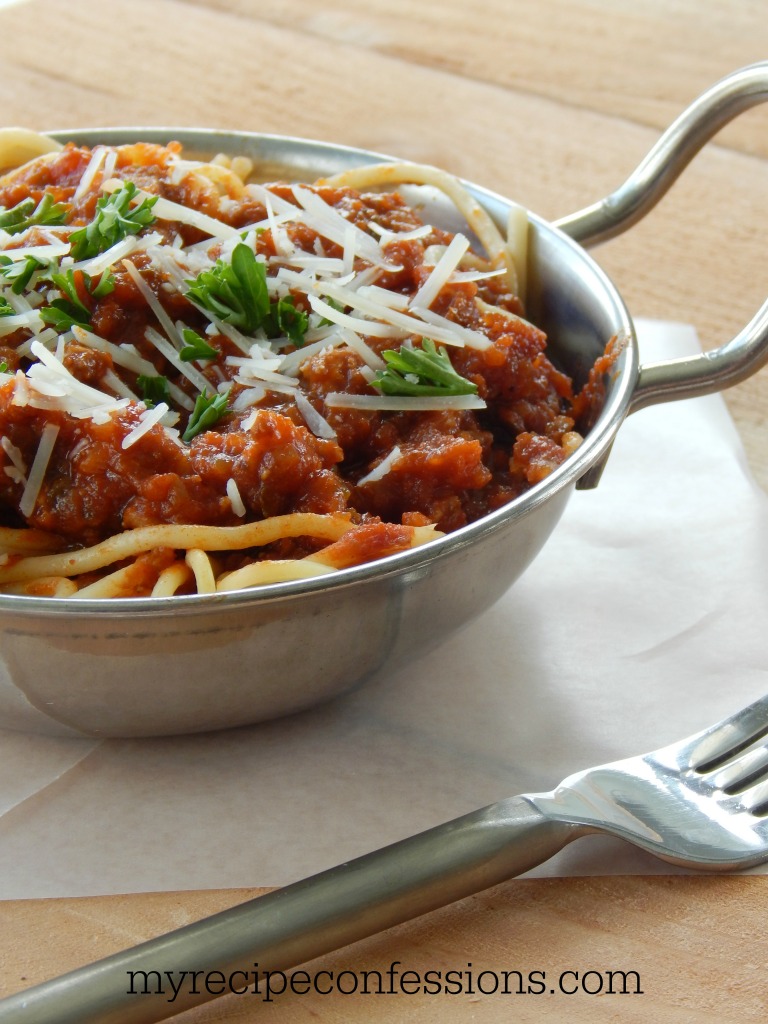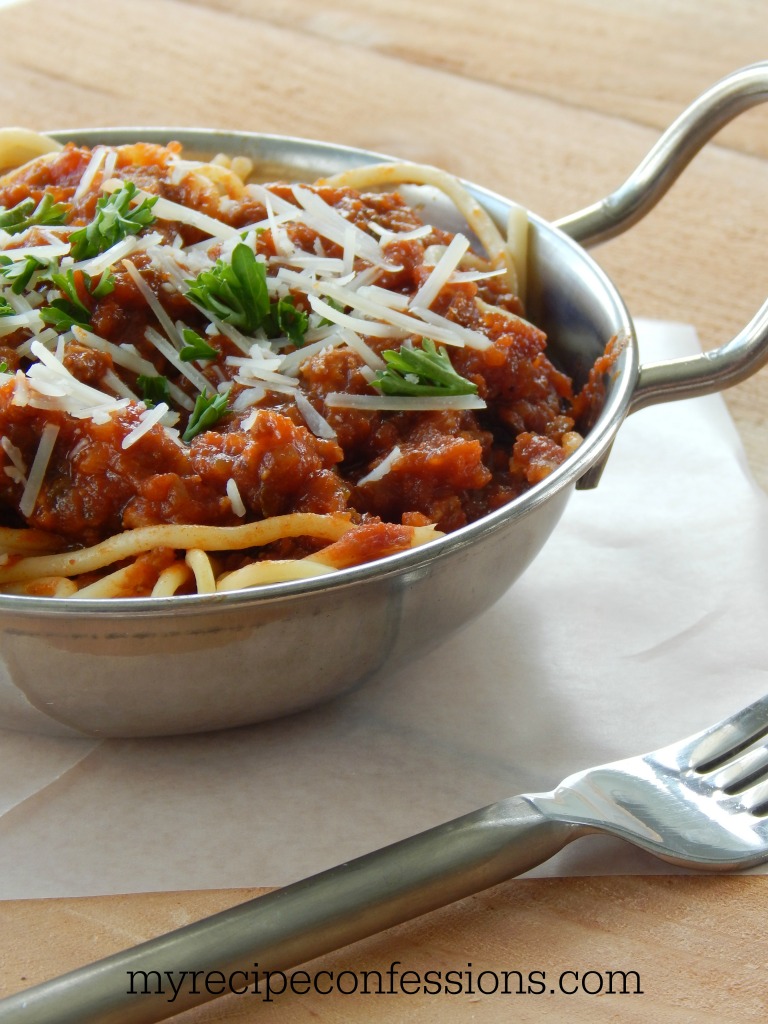 Homemade Marinara Sauce
1 lb. of mild Italian sausage
28 oz. can of stewed tomatoes
3 tbsp. tomato paste
1 onion, chopped
1 carrot, peeled and finely sliced
2 stalks of celery, diced
1 green pepper, diced
4 tsp. garlic minced (about 4 garlic cloves)
1 tsp. kosher salt
1 tsp. black pepper
2 tbsp. brown sugar
1  1/2 cup of beef broth
1 bottle of Bertolli marinara sauce
2 tbsp. fresh basil chopped ( or
1 tbsp. fresh oregano chopped
Instructions
1. Cook half the sausage links whole with the casing.  The other half of sausage needs to have the casing removed and then cook. Cook the sausage until it is no longer red. Transfer the sausage from the pan to a paper towel lined plate. Cut the whole sausage into thin slices.
2. Drain most of the oil leaving about 2 tbsp. in the pan. Saute the green peppers, onion, carrots, and celery in the sausage oil until they are tender and translucent. Add the stewed tomatoes, tomato paste, and garlic and bring to a simmer. With the immersion blender, blend up the contents in the pan (if you don't have a immersion blender you can use a blender or food processor).
3. Add beef broth, Bertolli sauce, tomato paste, brown sugar, bay leaves, salt and pepper to the marinara sauce. Bring to a boil. Turn heat down to low, cover and allow to simmer for 1 hour, stirring ocasionally. Fifteen minutes before serving, add the 2 tbsp. of balsamic vinegar. Serve over spaghetti.