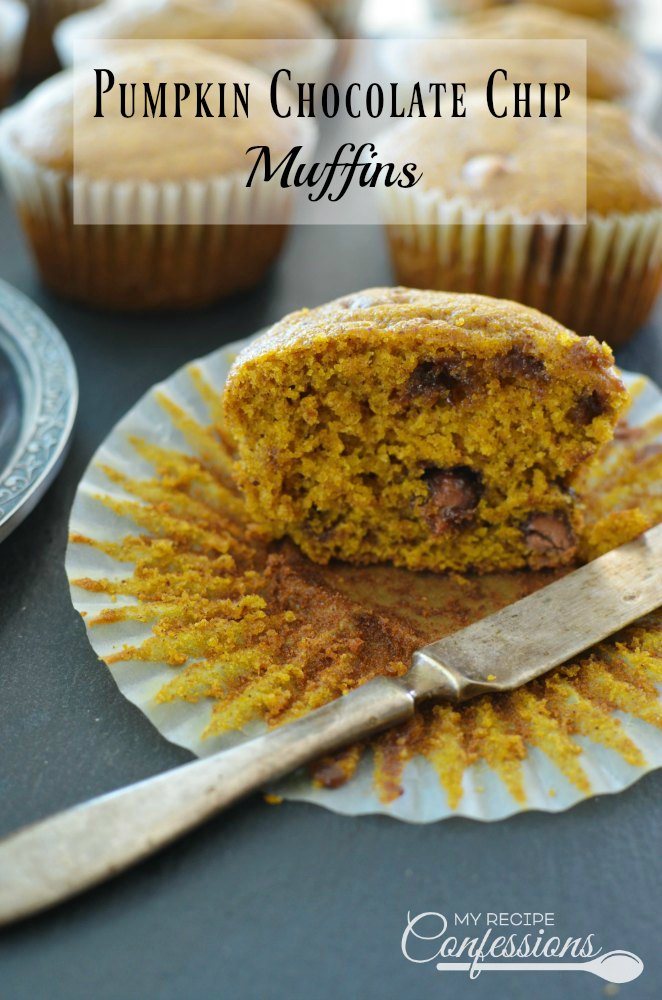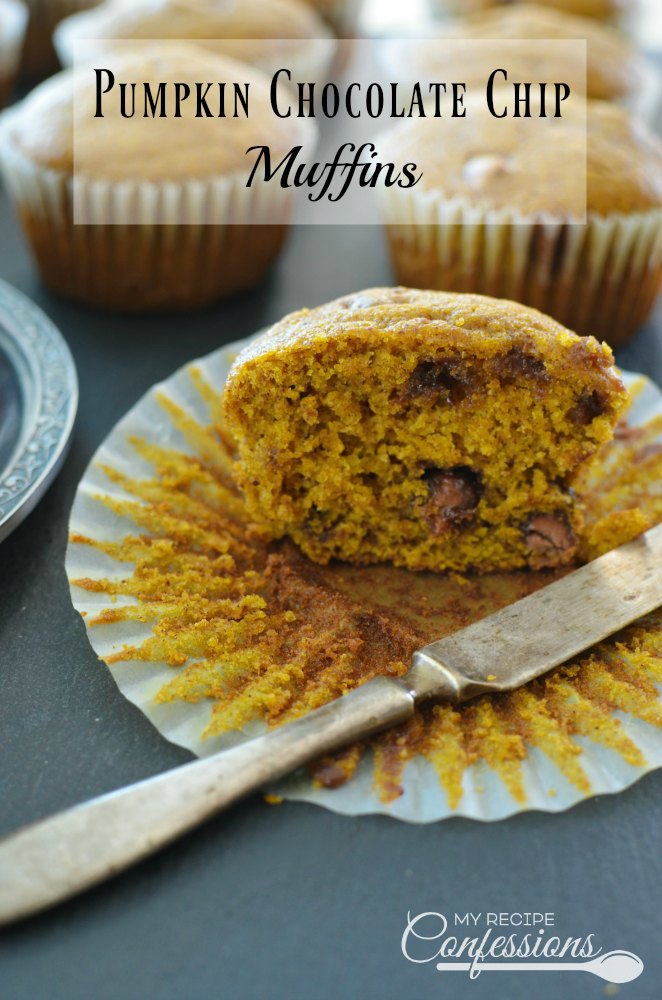 Pumpkin Chocolate Chip Muffins are all that you could possibly want and more. They are soft and fluffy with the perfect pumpkin spice to make you keep reaching for another.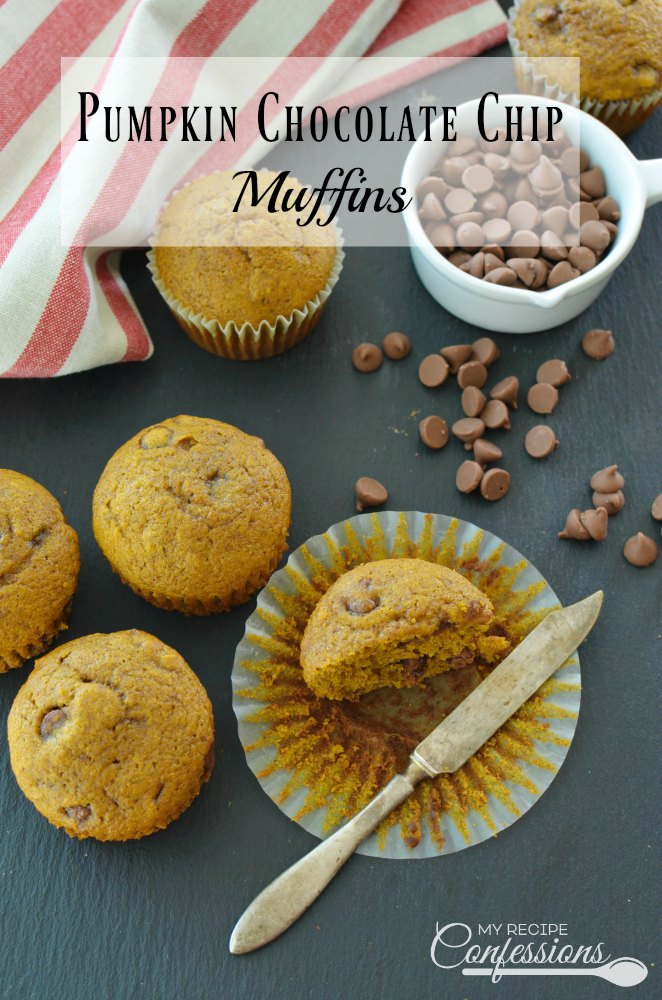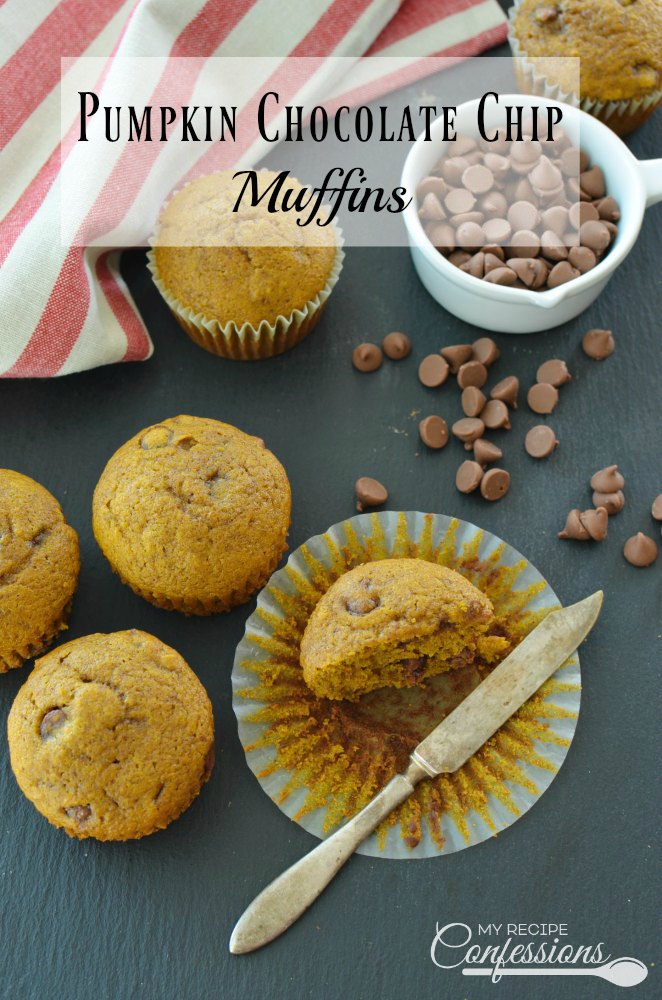 This recipe is easy to follow with the results of super moist muffins in thirty minutes or less.  The orange juice perfectly compliments the pumpkin flavor and adds to the awesomeness of these muffins! These Pumpkin Chocolate Chip Muffins didn't even last a full day at our house. My family and I couldn't get enough of them. I have a feeling you will feel the same way!
With love from my kitchen to yours,
Carrie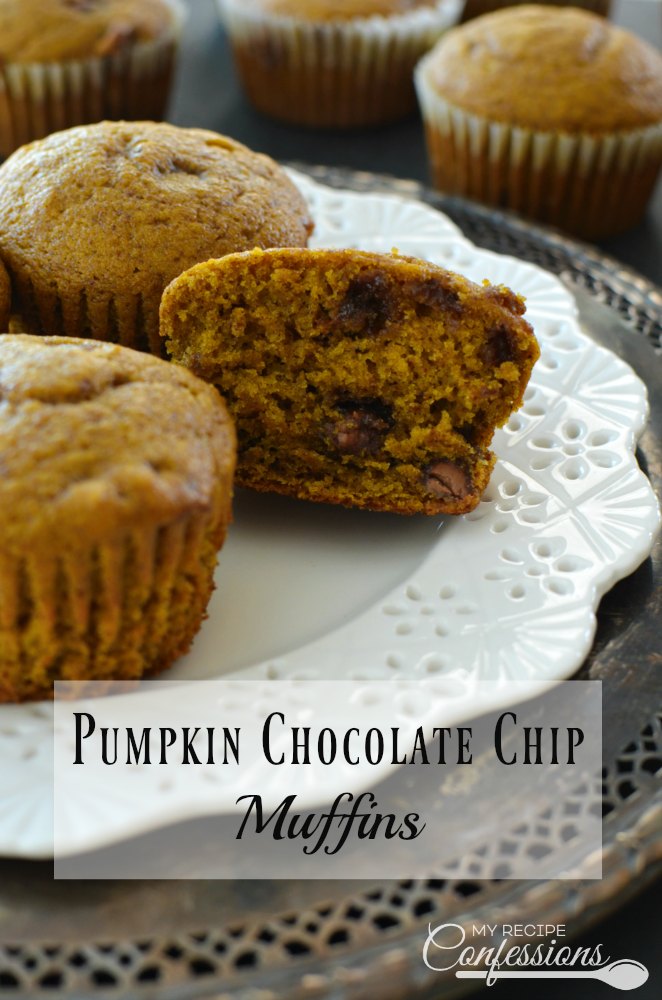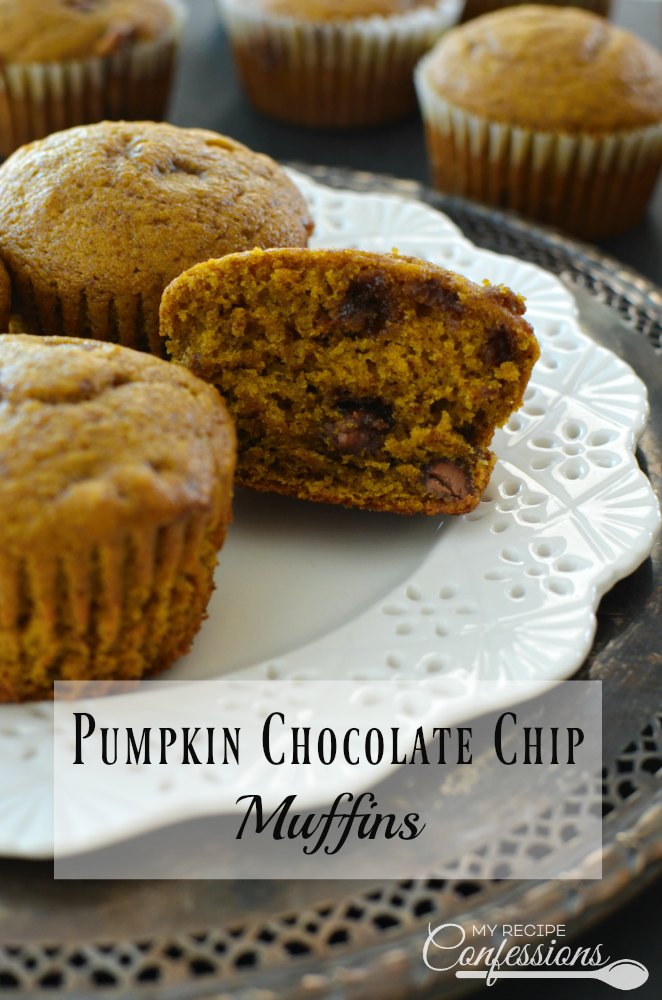 Pumpkin Chocolate Chip Muffins
2 cups of all-purpose flour
1 tsp. of baking soda
3 tsp. of cinnamon
1/2 tsp. of ground cloves
1/4 tsp. of nutmeg
1/8 tsp. of ground ginger
1 tsp. of salt
2 eggs
3/4 cup of granulated sugar
1/2 cup of dark brown sugar
1 (15 oz.) can of pumpkin puree
1/2 cup of canola oil
1/4 cup of orange juice
1 1/2 cups of milk chocolate chips
Instructions
preheat oven to 350° farenheight
Line muffins tins with cupcake liners. In a bowl, combine the flour, baking soda, cinnamon, cloves, nutmeg, ginger, and salt and set aside.
In a medium-sized bowl, whisk the eggs and sugars together. Mix in the oil, pumpkin puree, and orange juice into the egg mixture.
Gently fold the wet ingredients into the dry ingredients with a rubber scraper. There may be a few lumps, so be careful not to over mix. Fold in the chocolate chips.
Pour the batter into the muffin liners, filling 2/3 full. Bake in the oven for 20 minutes or until a toothpick inserted into the center comes out clean. Enjoy!
This recipe is adapted from Pumpkin Chocolate Chip Bread by Sally's Baking Addiction.
Here are a few other recipes you might enjoy.