Brown Butter Pumpkin Cupcakes with Caramel Cream Cheese Frosting has everything you could ever dream of in a cupcake. They are soft, fluffy, and super moist. The brown butter really boosts the flavor. I love the rich pumpkin spice flavor. Seriously, you have not lived until you try one of these cupcakes!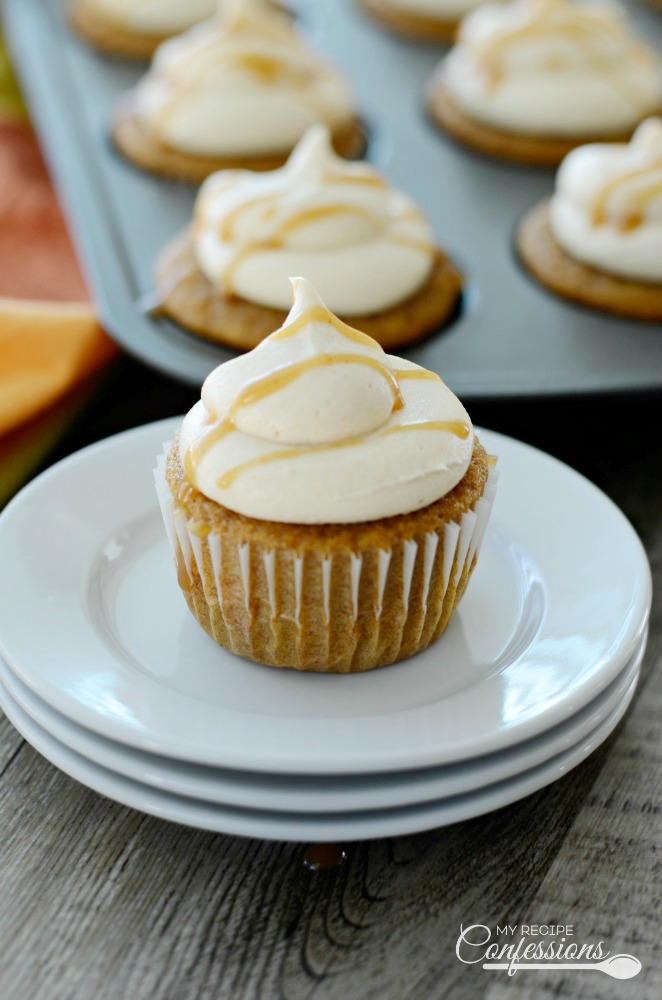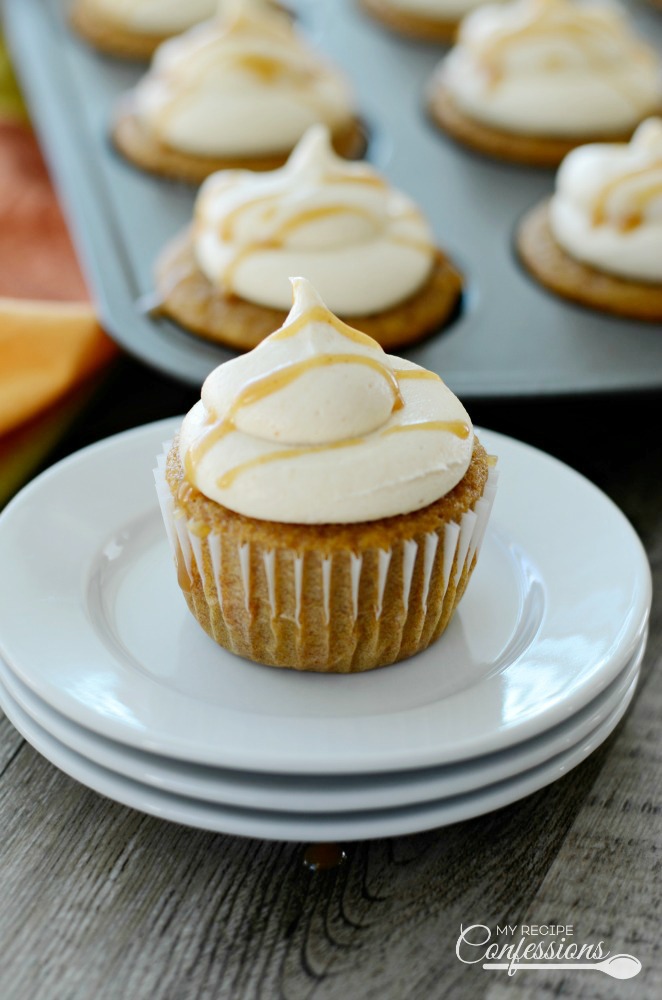 Brown Butter Cupcakes with Caramel Cream Cheese Frosting always fills my kitchen with a delicious Autumn aroma. My kids tend to circle the kitchen anytime these cupcakes are in the oven. They ask every few minutes when they will be done.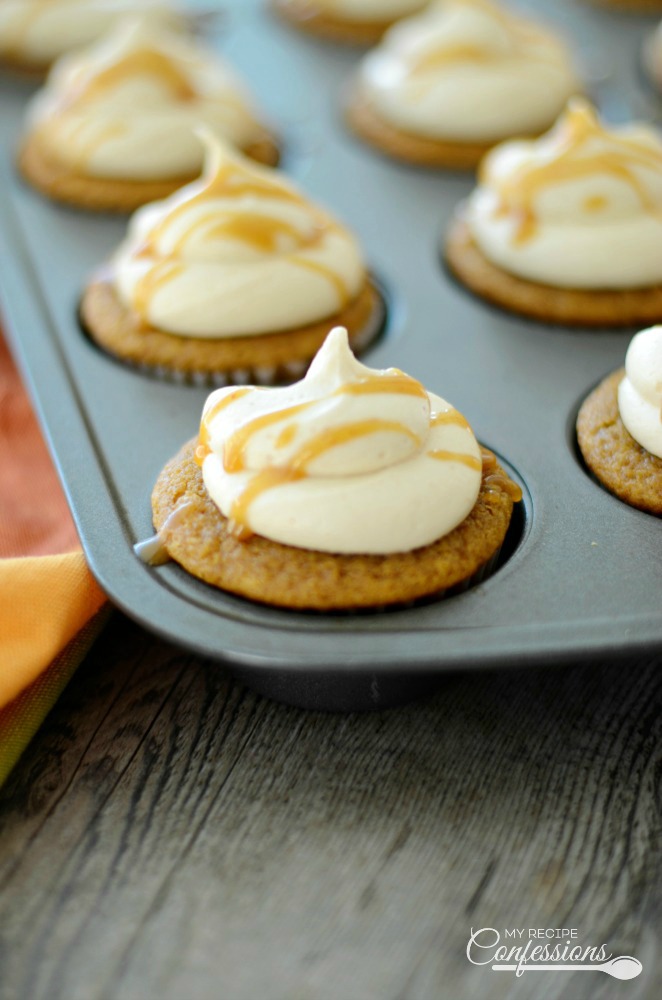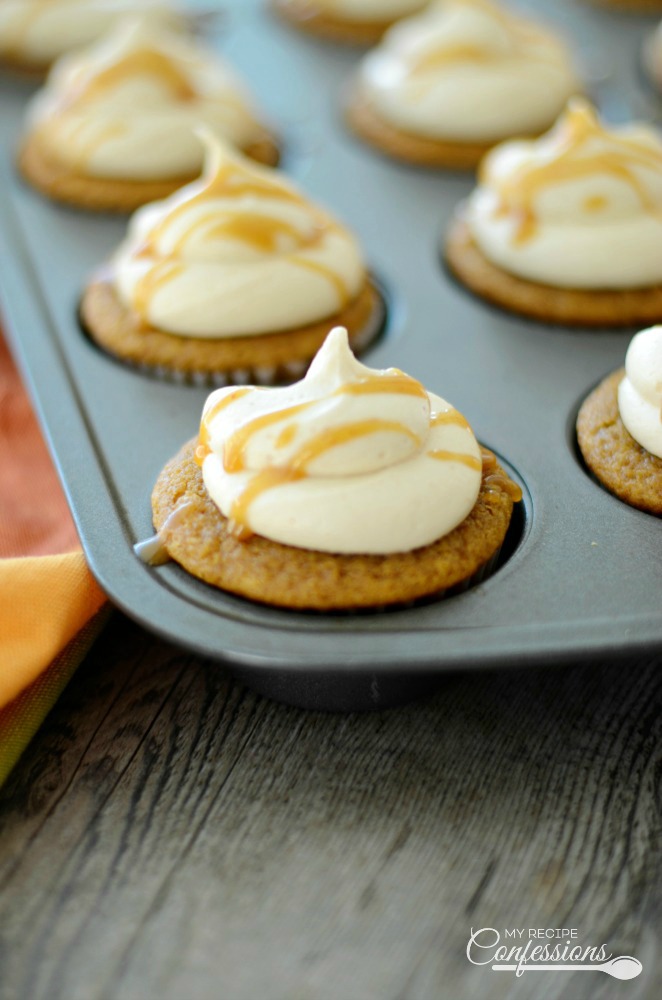 Trust me when I say that after just one bite of these lovely cupcakes, you will be hiding the rest of them so you will be able to eat them all yourself! They really are that good. Come on, what are you waiting for? Let's get baking!
With love from my kitchen to yours,
Carrie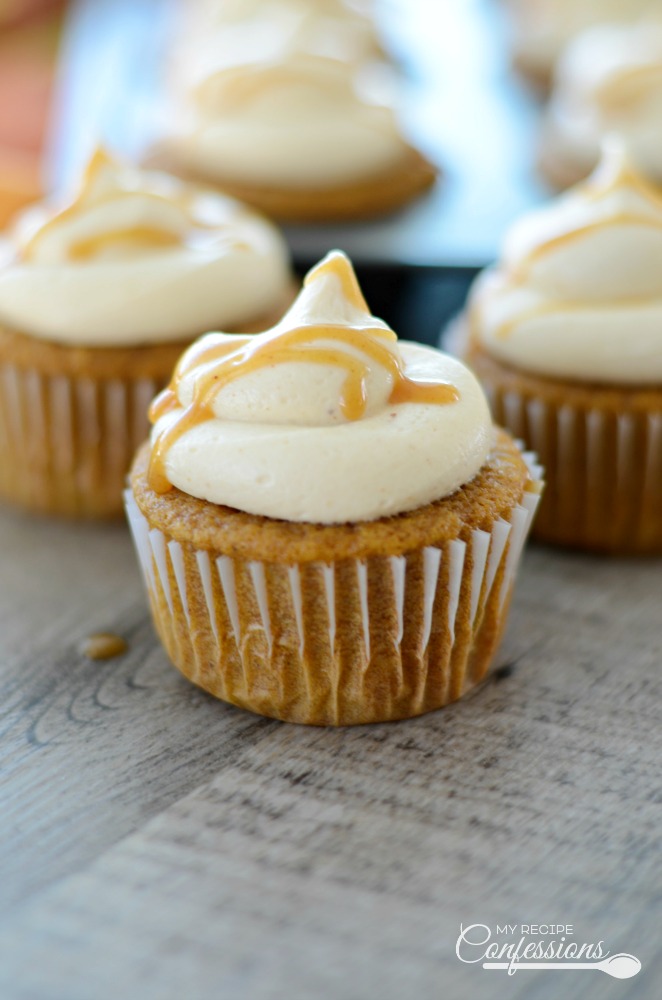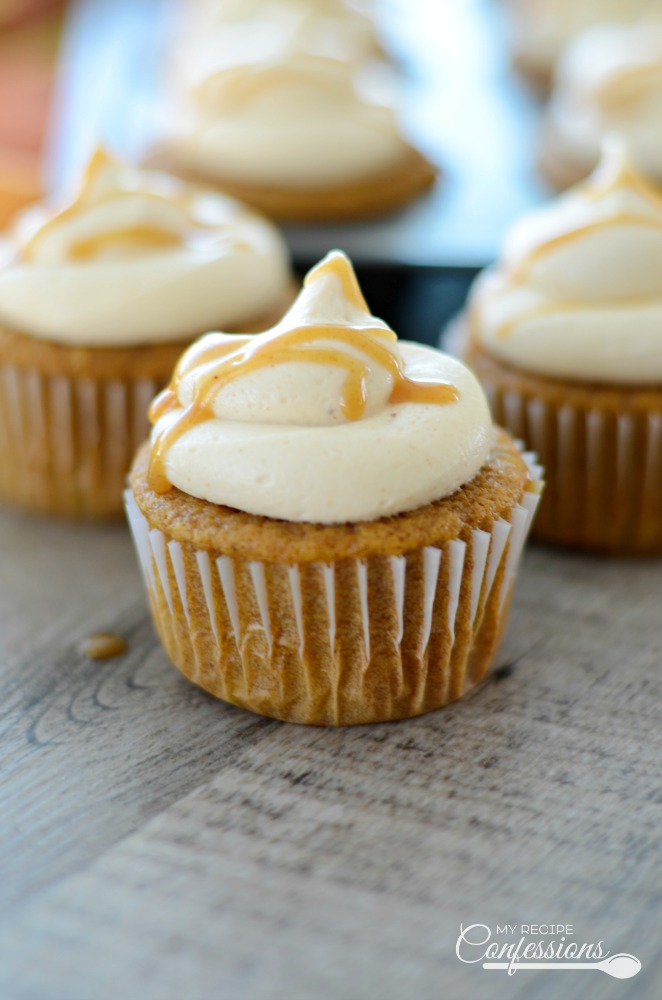 Brown Butter Pumpkin Cupcakes with Caramel Cream Cheese Frosting
3/4 cup unsalted butter
1 cup canned pumpkin puree (not pie filling)
1 cup packed light brown sugar
1/2 cup granulated sugar
1 teaspoon vanilla extract
2 large eggs
1 3/4 cups all-purpose flour
2 teaspoons baking powder
1/4 tsp. of baking soda
1 teaspoon salt
1 teaspoon ground cinnamon
1/2 teaspoon freshly grated nutmeg
1/4 teaspoon ground cloves
Instructions
Preheat oven to 325° F.
Line muffin cups with paper liners and set aside.
In a medium bowl, whisk together flour, baking powder, baking soda, salt, cinnamon, nutmeg, and cloves.
In a saucepan, melt the butter over medium-low heat. Continue to cook and swirl it occasionally until the butter turns golden brown. Remove from heat and pour into a second mixing bowl and leave any burned sediment behind.
Add and the brown sugar and granulated sugar into the butter mixture and mix to combine. Add one egg at a time and scrape down bowl after adding each egg.
Mix the pumpkin puree and vanilla into the egg mixture. Add the flour mixture, and whisk just until the flour disappears. Scrape down the sides of the bowl and fill each cupcake liners 2/3 full with the batter.
Bake the cupcakes for 20 minutes or until a toothpick inserted into the center comes out clean. Remove the cupcakes from the oven and cool completely.
Salted Caramel Sauce
1 cup light brown sugar
1/2 cup of heavy whipping cream
1/2 cup of butter
1 tbsp. of corn syrup
1 tsp. of vanilla extract
Melt the butter in a medium sauce pan on low heat. Stir in the brown sugar, cream, and corn syrup.
Stirring occasionally, bring the mixture to a low boil. Continue to cook at a low boil until it thickens, about  5 to 7 minutes. Remove the sauce from the heat and stir in the vanilla. Allow to cool.
Frosting
3/4 cup butter, at room temperature
3 cups powdered sugar
1/2 cup of caramel sauce
4 oz. cream cheese, softened
To make the frosting:
Cream butter and cream cheese together until light and fluffy.
Add powder sugar and mix until there are no lumps.
Add the 1/2 cup caramel sauce and gently fold into the frosting until well combined.
Frost cooled cupcakes and lightly drizzle some of the remaining caramel over the top of the cupcakes. Refrigerate the remaining cupcakes for up to three days.
This recipe was originally posted on October 29, 2013.
This recipe is adapted from Two Peas in a Pod.
Here are a few other recipes you should try.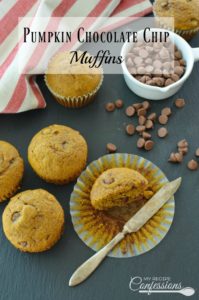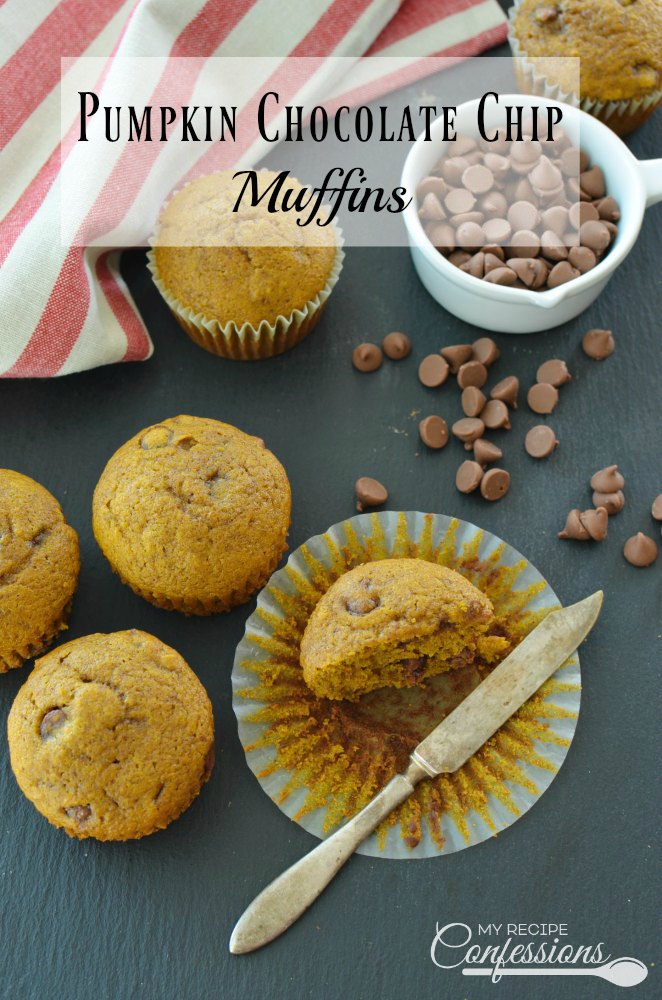 Pumpkin Chocolate Chip Muffins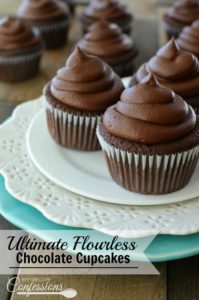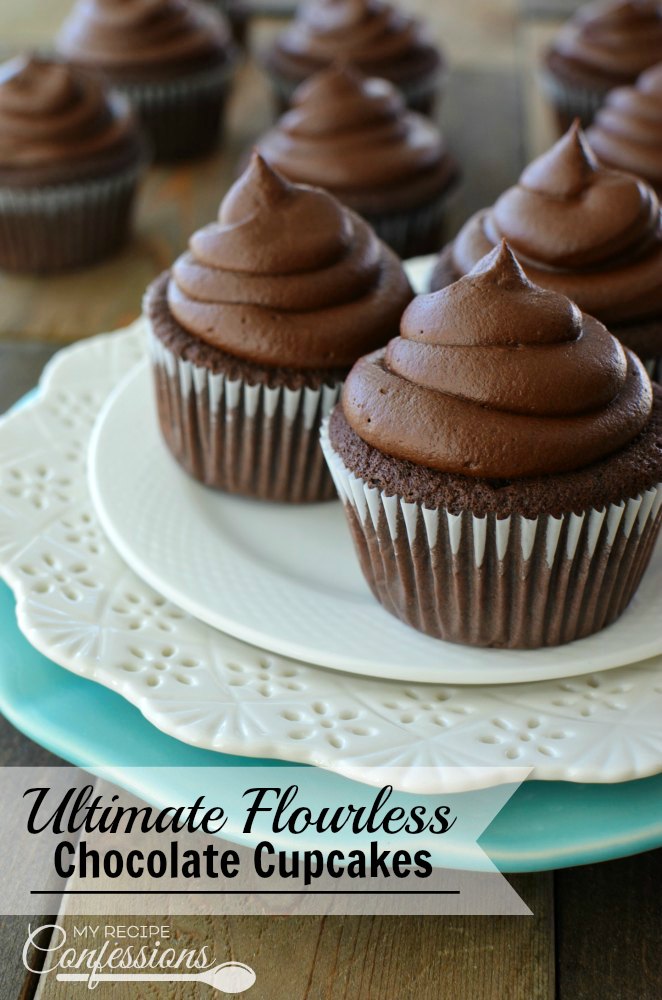 Ultimate Flourless Chocolate Cupcakes