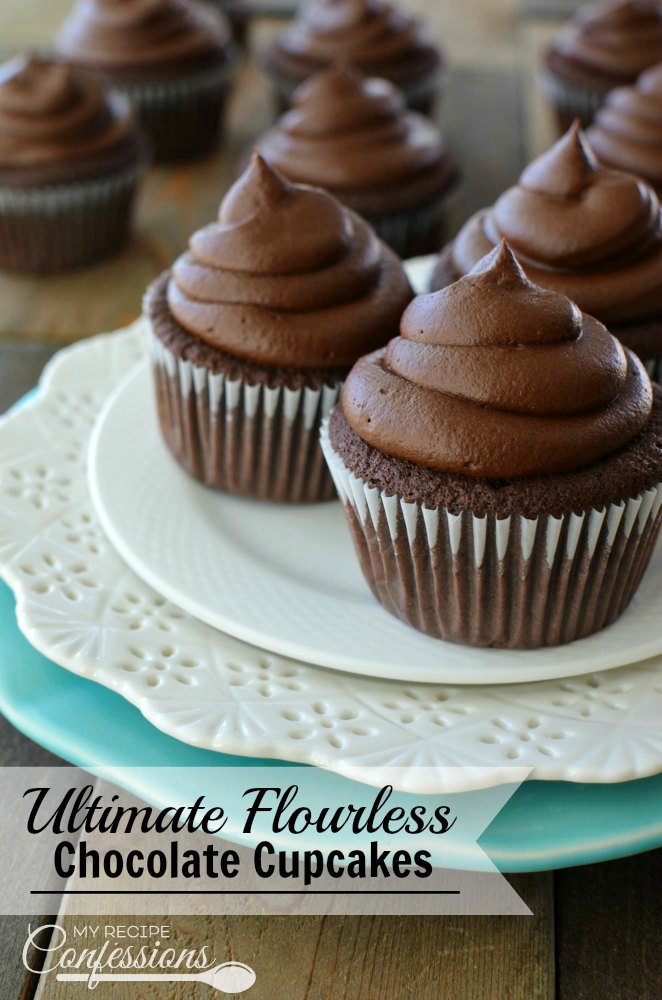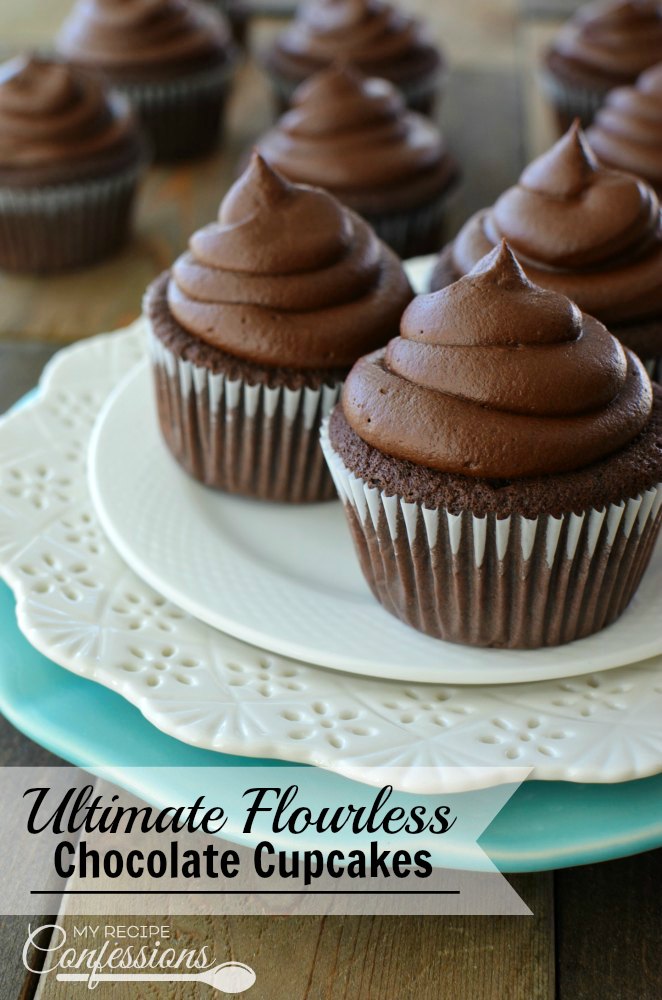 There is a reason why these cupcakes are called Ultimate Flourless Cupcakes. They are fluffy and fudgy. The Chocolate Fudge Frosting is so rich and creamy that it will satisfy the strongest chocolate craving!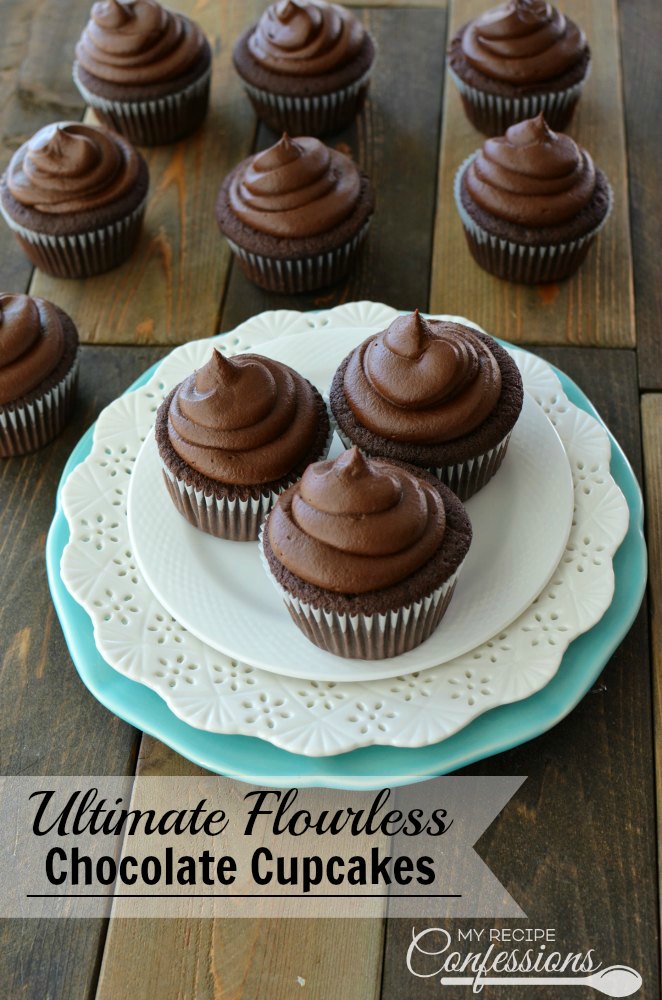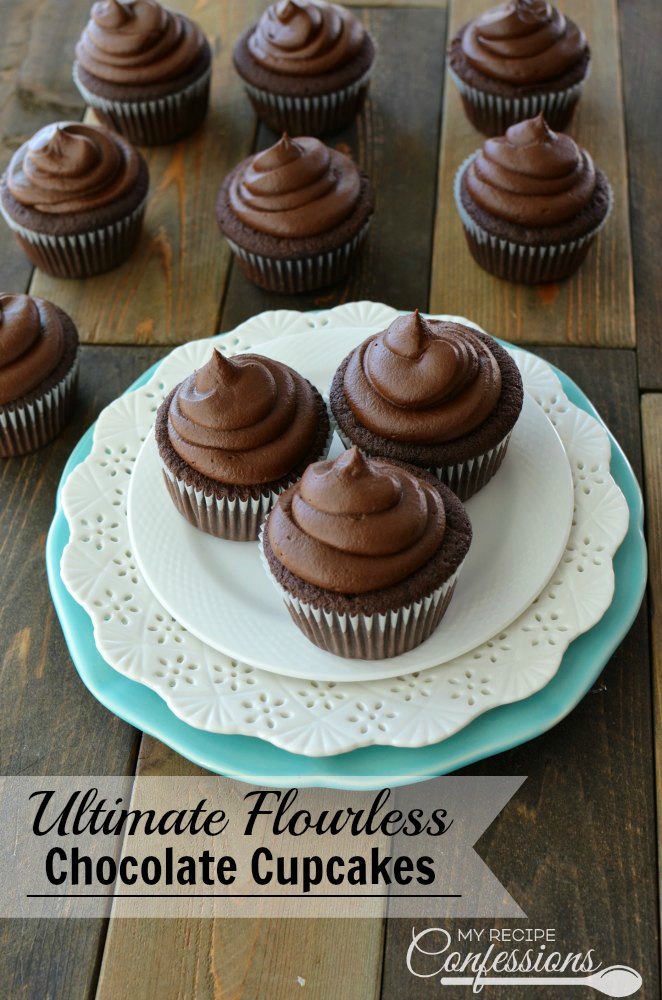 I made these cupcakes for my Uncle who has celiac disease. I was questioning how good these cupcakes would taste without the flour and boy I surprised. They were so good that I wanted to eat them all myself. They make the perfect gluten-free dessert that everybody can enjoy!
With love from my kitchen to yours,
Carrie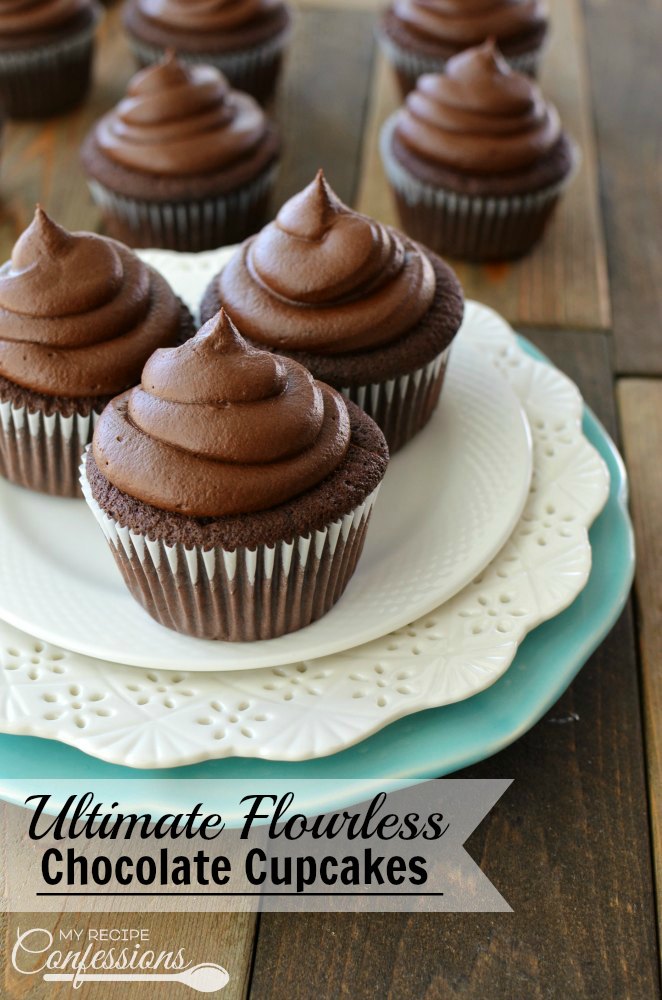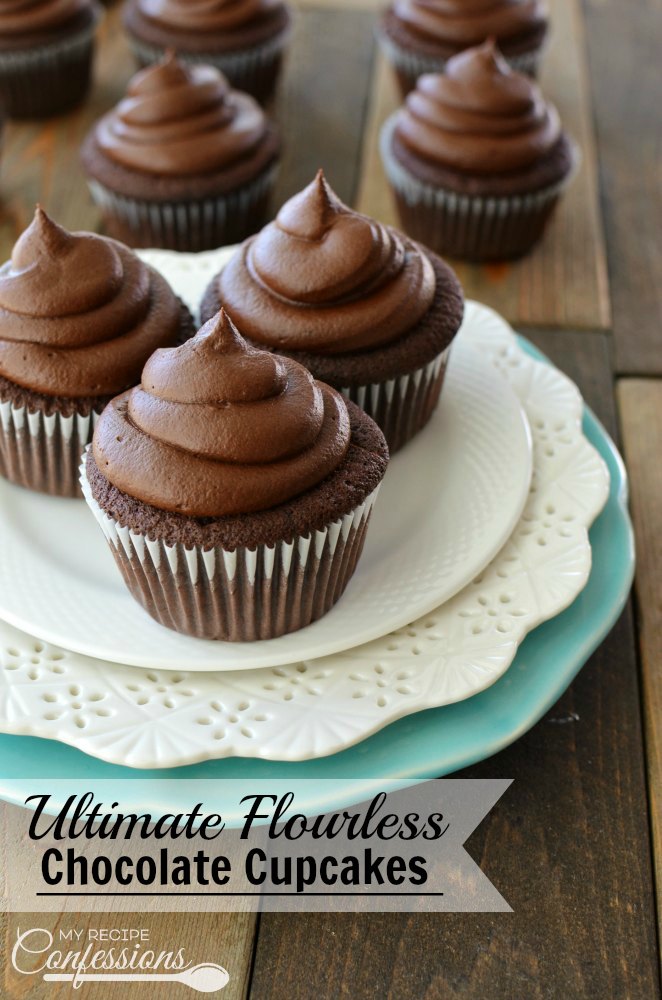 Ultimate Flourless Chocolate Cupcakes with Chocolate Fudge Frosting
yields about 18-20 cupcakes
1 cup of unsalted butter
1 cup of semi-sweet chocolate chips
2 oz. of bittersweet chocolate
1 1/3 cup of brown sugar
6 eggs
2 egg yolks
2 tsp. of vanilla extract
1/3 cup of sour cream
1 1/2 cup of cocoa powder
1 1/2 tsp. of baking powder
Instructions
Pre-heat oven to 375° Fahrenheit
Place the butter, semi-sweet chocolate chips, and bittersweet chocolate in a microwave-safe bowl and heat in the microwave for 2 minutes, stirring every 30 seconds.
In a large bowl, mix the chocolate mixture and brown sugar together. Add the eggs and egg yolks one at a time, mixing just until combined.
Mix in the vanilla and sour cream until creamy. Scrape down the sides of the bowl and add the cocoa powder and baking powder and mix just until the cocoa powder disappears. Scrape down the sides of the bowl once more. Fill each cupcake liner 2/3 the way full with the batter.
Bake for 15-17 minutes or until a toothpick inserted into the top comes out with moist crumbs attached. If you overbake, the cupcakes will be dry. Remove from oven and cool completely.
Chocolate Fudge Frosting
1/2 cup of butter, softened
1 cup of cocoa powder
4 cups of powder sugar
1 tsp. of vanilla
1 cup of heavy cream
Instructions
Cream the butter and cocoa powder together. Add the powder sugar and mix until combined. Mix in the vanilla and heavy cream until the frosting is smooth and creamy.
Here are a few other recipes you should try.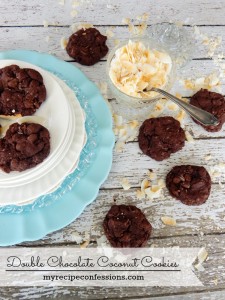 Double Chocolate Coconut Cookies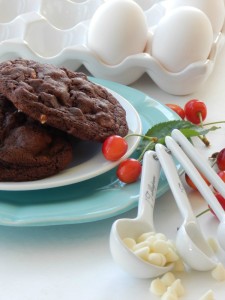 Double Chocolate Cherry Cookies