Creamy Cucumber Dill Salad is a light and refreshing salad. I love simple salad recipes and this Creamy Cucumber Dill Salad is exactly that. The creamy sauce is the perfect complement to the cucumbers and the dill really adds to the refreshing flavor.
I don't always have a lot of time to make a big spread for dinner. So it is nice when I can have a light and easy salad that I can throw together quickly. Especially in the summer.
This Creamy Cucumber Dill Salad is a great way to use your garden cucumbers. There is nothing more rewarding than to be able use produce that you grew in your own garden. Sadly, I didn't plant many vegetables in my garden this year. We have had such a busy Spring and Summer that before I knew it, it was too late to plant anything. So I will be buying my cucumbers from the store, which works just as well.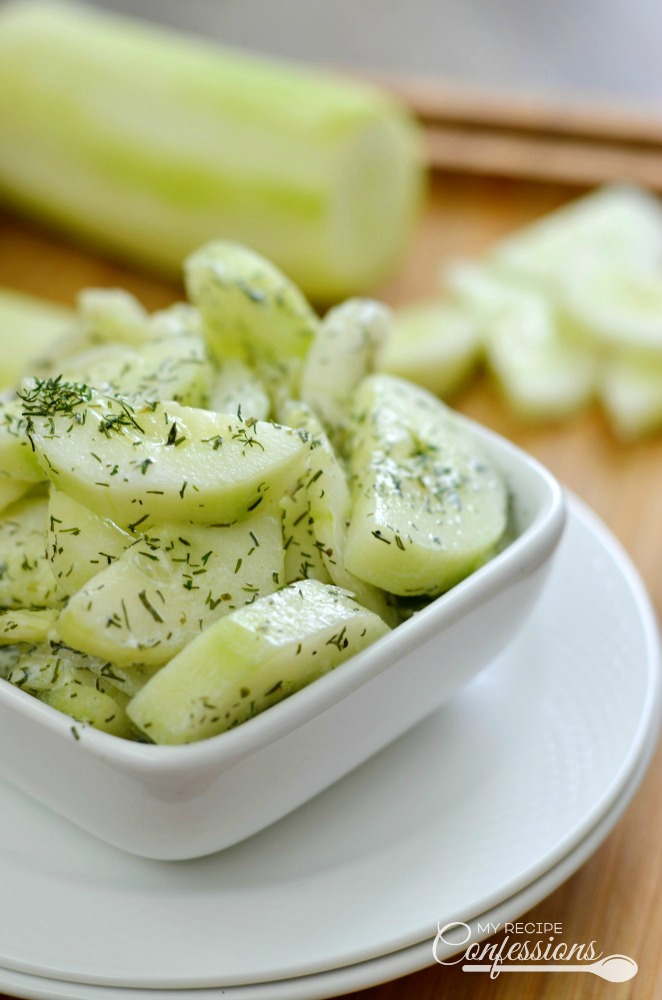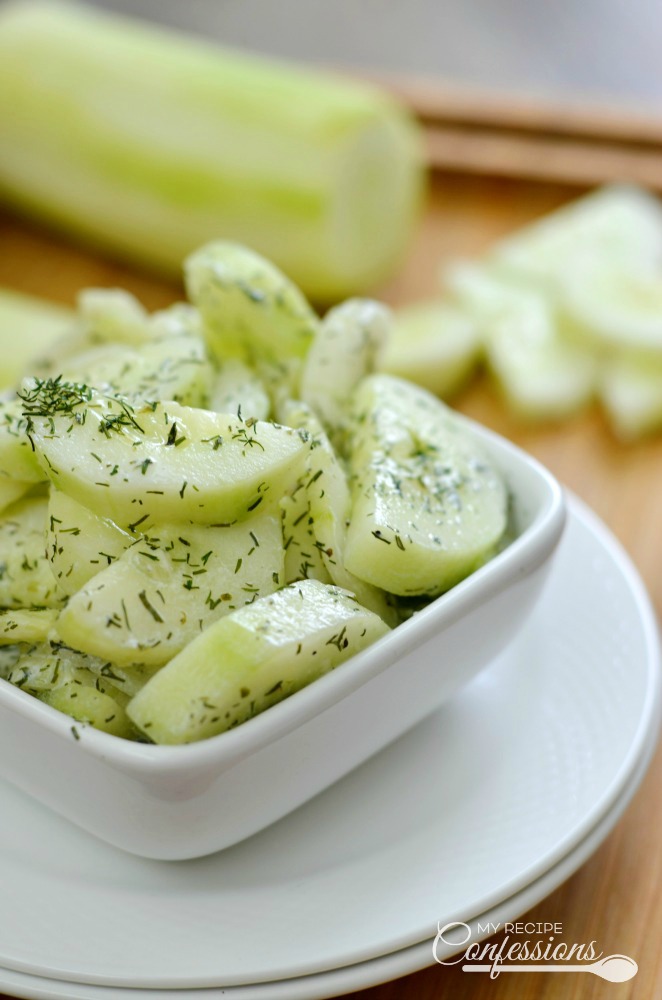 You can quickly make this salad in the afternoon and it will be ready to eat for dinner .  You can serve this salad as a side for dinner, lunch, or even for a light brunch. It complements any grilled meat or sandwich.
With love from my kitchen to yours,
Carrie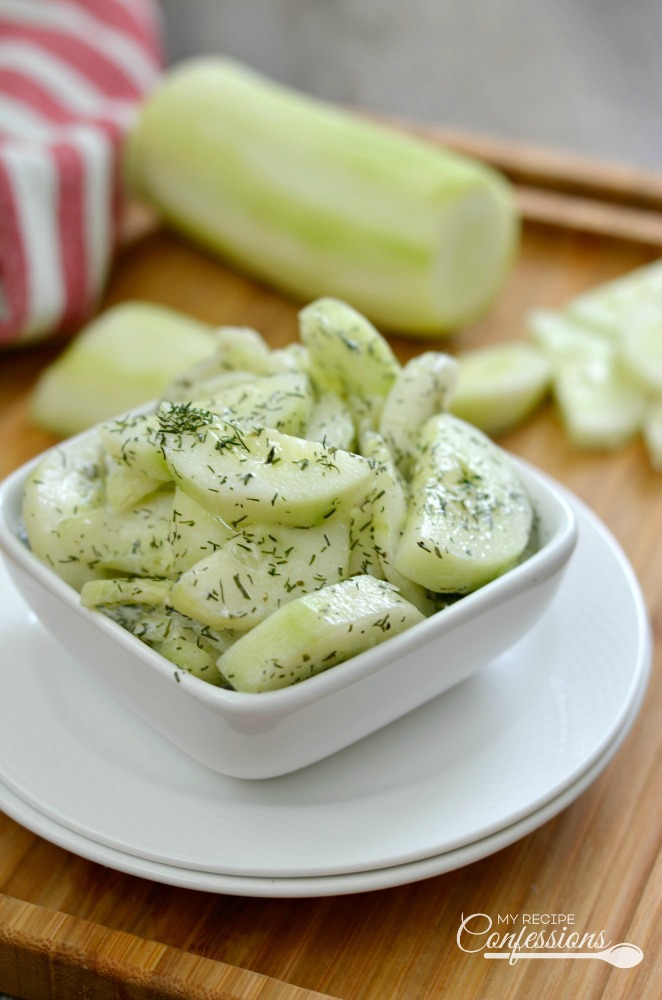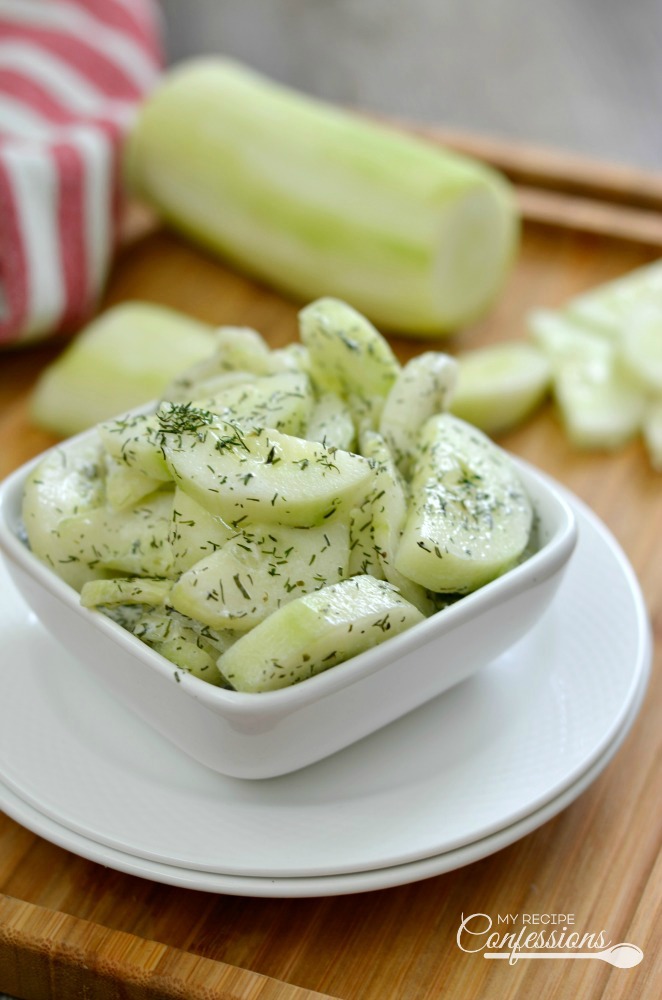 Creamy Cucumber and Dill Salad
serves 4 
2 cucumbers, peeled and thinly sliced
1/4 cup of sour cream
1 tbsp. of sugar
1 tbsp. of apple cider vinegar
1/4 tsp. of black pepper
1/4 tsp. of garlic powder
1/4 tsp. of onion powder
3 tsp. of dill
Instructions
1. In a medium-sized bowl, whisk the sour cream, the seasonings, sugar, and vinegar together. Toss the cucumbers into the sour cream mixture to coat completely. Cover and refrigerate for at least 2 hours. Serve the salad with a slotted spoon.
Here are a few other recipes you might enjoy.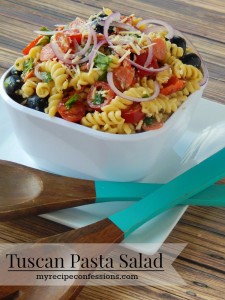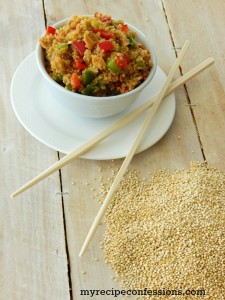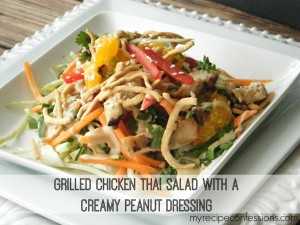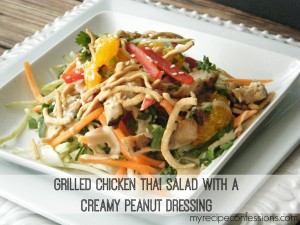 Grilled Chicken and Thai Salad with a Creamy Peanut Dressing