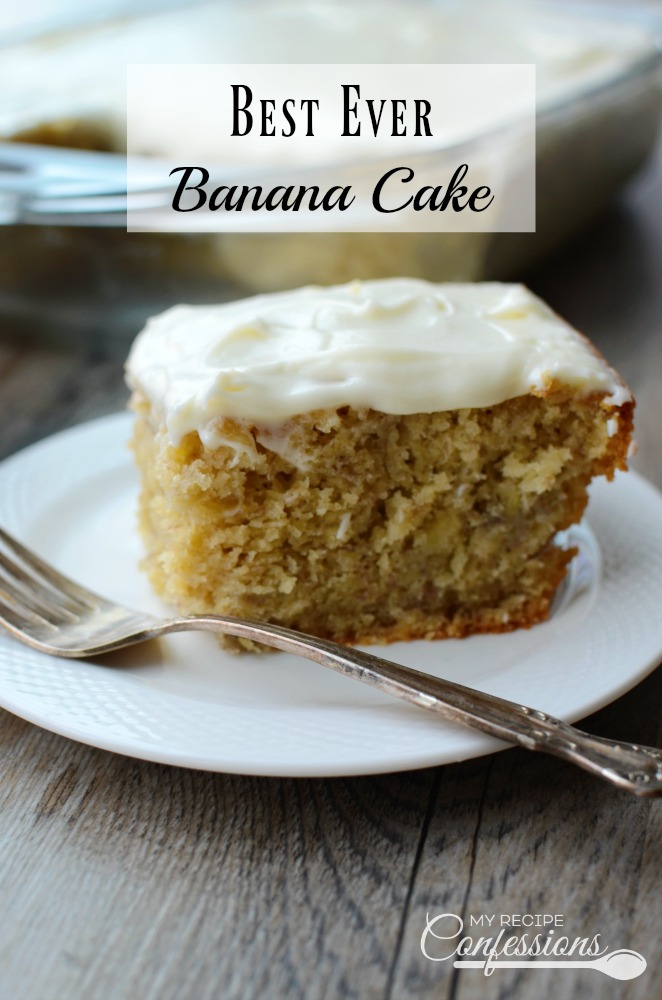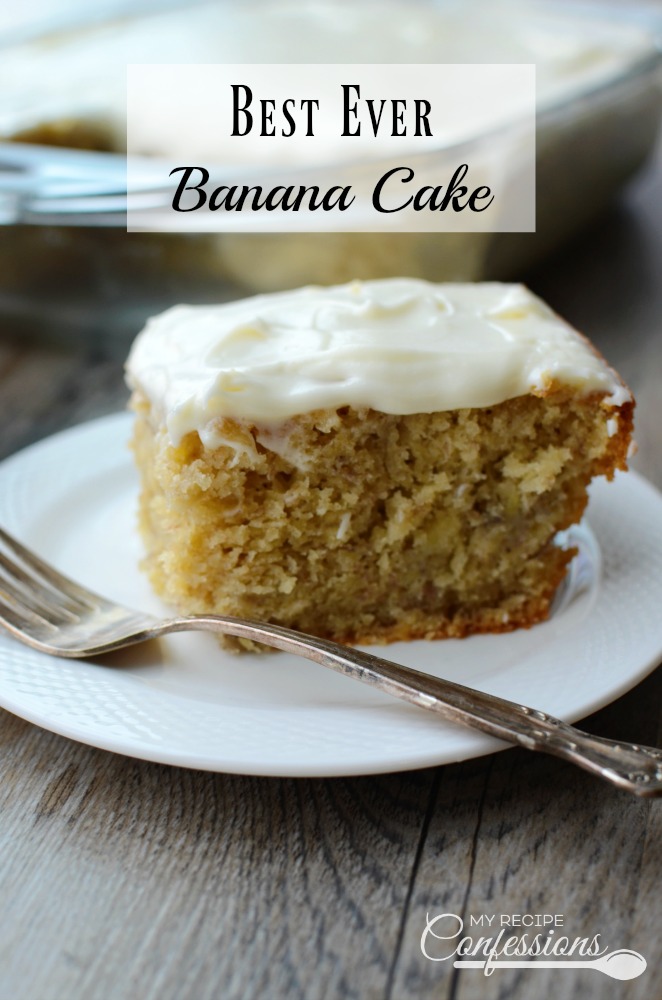 Best Ever Banana Cake is over the top amazing! It is super moist and fluffy with a scrumptious cream cheese frosting. My family loves this cake. The recipe is very easy to follow. Anybody can make this cake without too much stress. I love that it is a cake that you can make all year long for any occasion.
Whenever I buy bananas, at least one or two of them turn brown before they are eaten. Only a few of my kids will eat them plain. I don't like to eat plain bananas either but I do love them in baked goods. Sometimes my kids will eat them all and I don't have any to use in baked goods and that is a problem!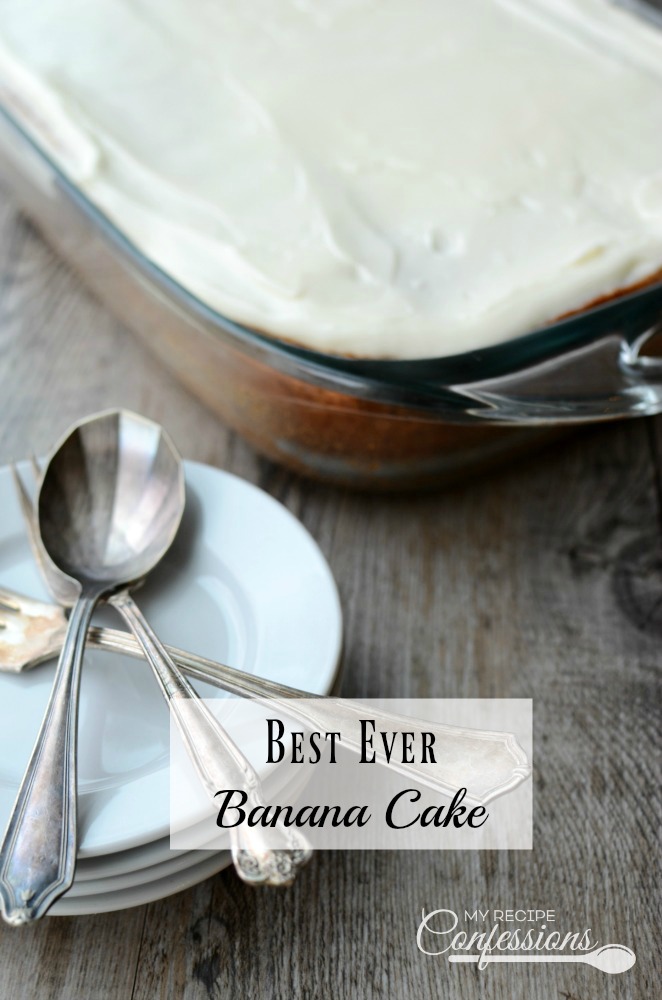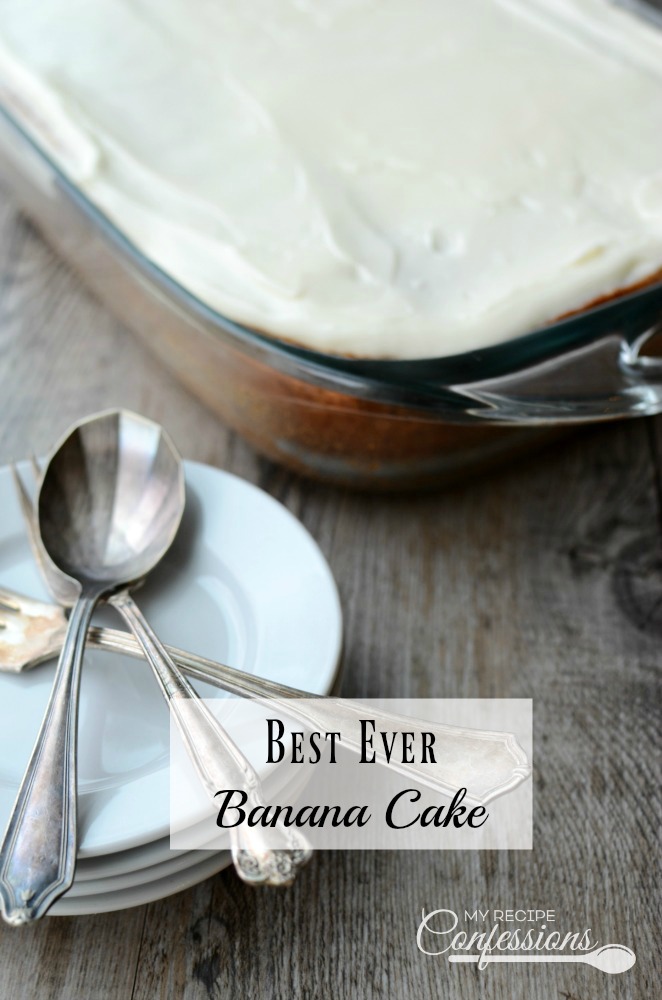 When my kids eat all of the bananas, it means that I have to buy more bananas and let them sit on the counter until they turn brown for baking. Patience is not my strong suit so I don't want to waste brown bananas on just any recipe. I think if you have to patiently wait for the bananas to turn brown, then you better have a dang good recipe to use them in. That is why I love this cake so much. It is well worth the time it takes for the bananas to turn brown.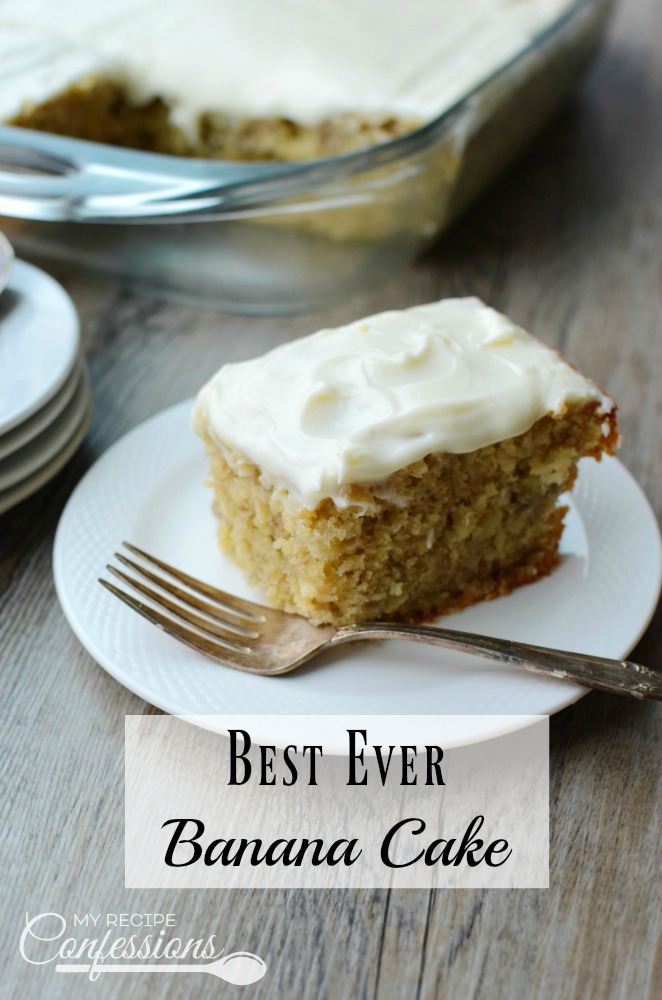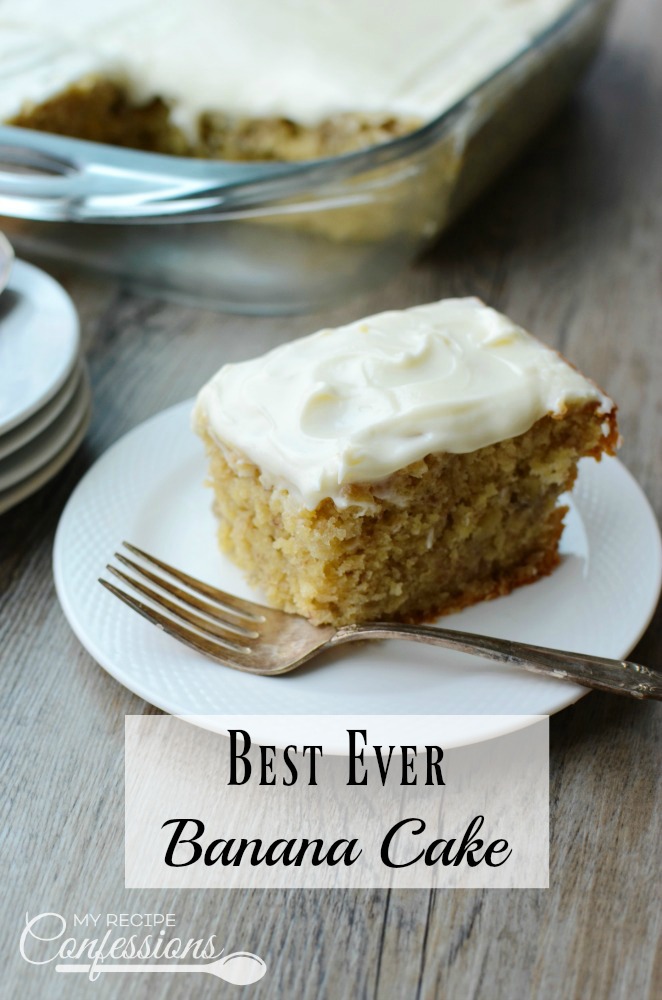 I have a few kids that will turn their noses up at this cake if I tell them  that it is banana cake.  If I just tell them it is a yummy cake, they will eat it all and then ask for more. I know, some of you might think it is cruel for me to trick my kids, but sometimes you gotta do what you gotta do. If I didn't trick them, they would never get to experience this heavenly cake and that is something I am not okay with. You will know what I mean when you taste this cake!
With love from my kitchen to yours,
Carrie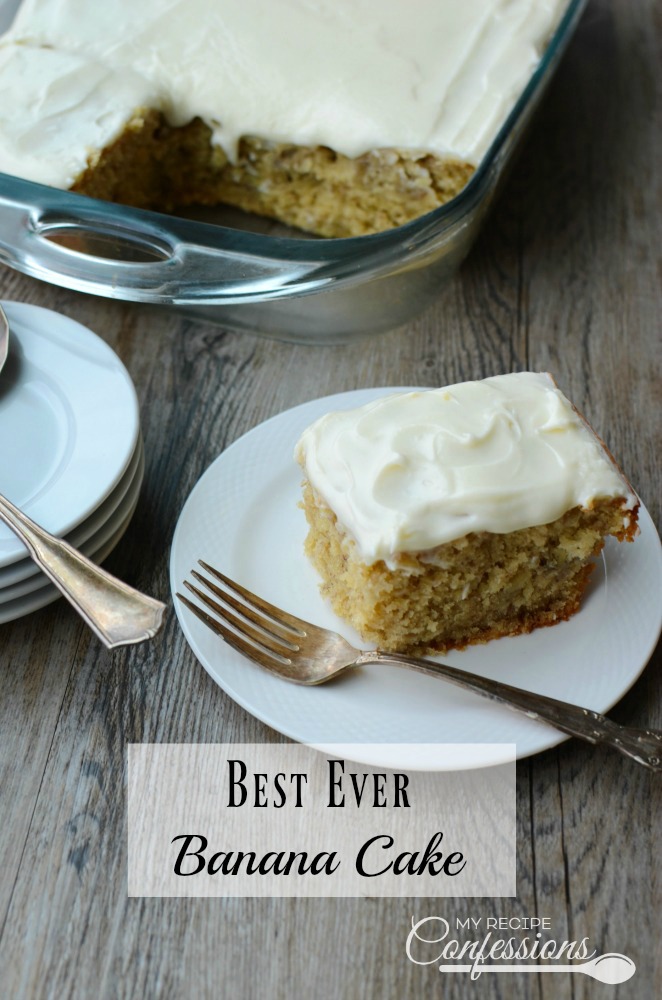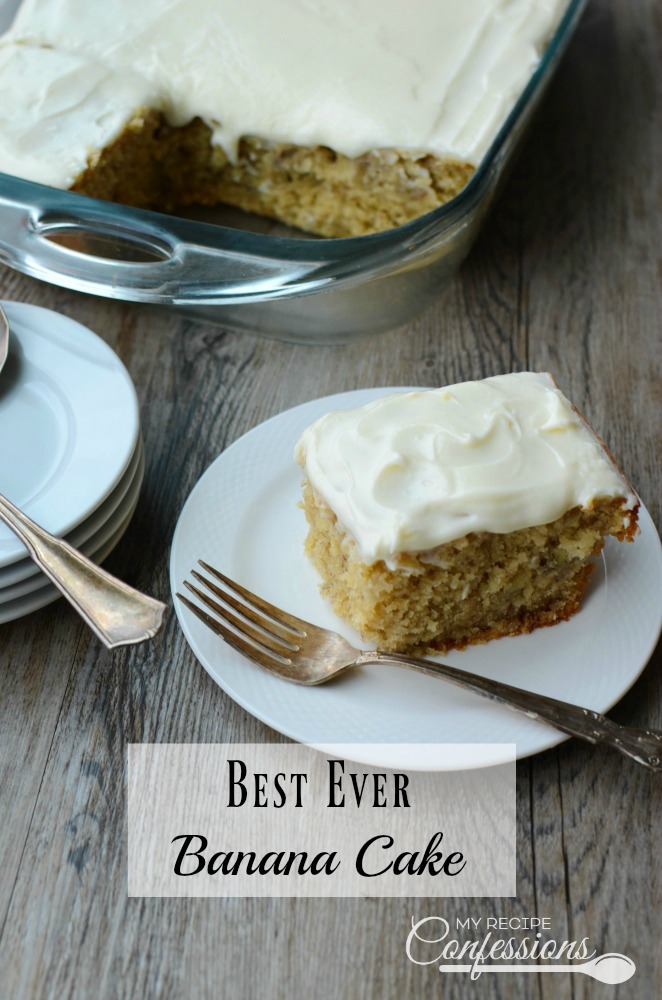 Best Ever Banana Cake
1 cup of butter, softened
1 cup of granulated sugar
3/4 cup of brown sugar
3 eggs, at room temp.
1 1/2 cup of buttermilk
1 1/2 tsp. of vanilla
3 cups of all-purpose flour
1 tsp. of baking soda
1/4 tsp. of salt
1 1/2 cup of mashed bananas (about 3 bananas)
1 tbsp. of lemon juice
Instructions
Preheat the oven to 300° Fahrenheit
Spray a 9 x 13 pan with baking spray and set aside.
In a small bowl, stir the lemon juice into the mashed bananas and set a side.
In a large bowl, cream the butter and sugars until light and fluffy. Add one egg at a time, mixing briefly after each egg. Stir in vanilla and mix until light and fluffy.
 In a separate bowl, mix the flour, baking soda, and salt together.
Alternate mixing the flour mixture and buttermilk into the egg mixture, ending with the flour. Stir just until the flour disappears. Scrape down the sides of the bowl.
Gently fold the bananas into the cake batter. Pour the batter into the prepared pan.
Place the pan in the oven and bake for 50-70 minutes, or until a toothpick inserted into the center of the cake comes out clean. Allow the cake to cool completely before frosting with cream cheese frosting.
Cream Cheese Frosting
4 oz. of cream cheese, softened
1/4 cup of butter, softened
4 cups of powder sugar
1/4 cup of milk
1 tsp. of vanilla
Instructions
Cream the cream cheese and butter until there are no lumps.
Mix the powder sugar into the cream cheese mixture until it is well combined.
Mix in the milk and vanilla and stir until the smooth and creamy.
Store any leftovers in the refrigerator.
This recipe was adapted from The Best Banana Cake by spendwithpennies.com
Here are a few other recipes your should try.