Asparagus, Recipe, Side Dish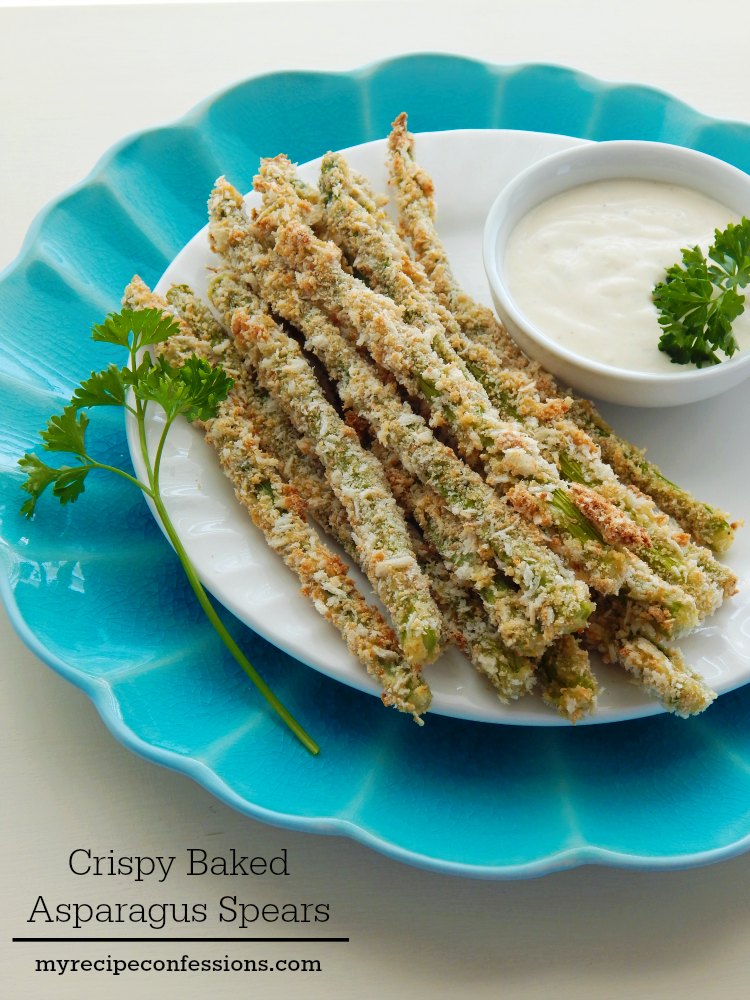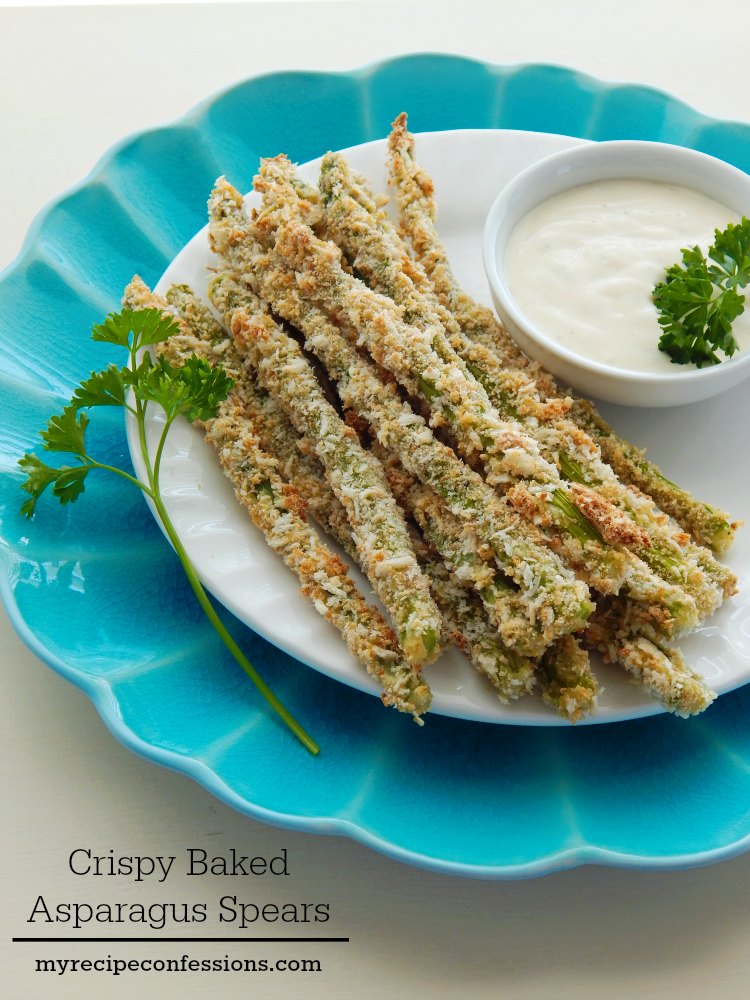 Ever since I was a little girl, I have loved zucchini sticks dipped in ranch dressing. So I was naturally drawn to these Crispy Baked Asparagus Spears. They didn't disappoint! When breaded in the panko and baked, the asparagus is just as crispy and tasty as the fried version. I personally think the baked version is a lot more flavorful! Of course, it is also a healthier alternative.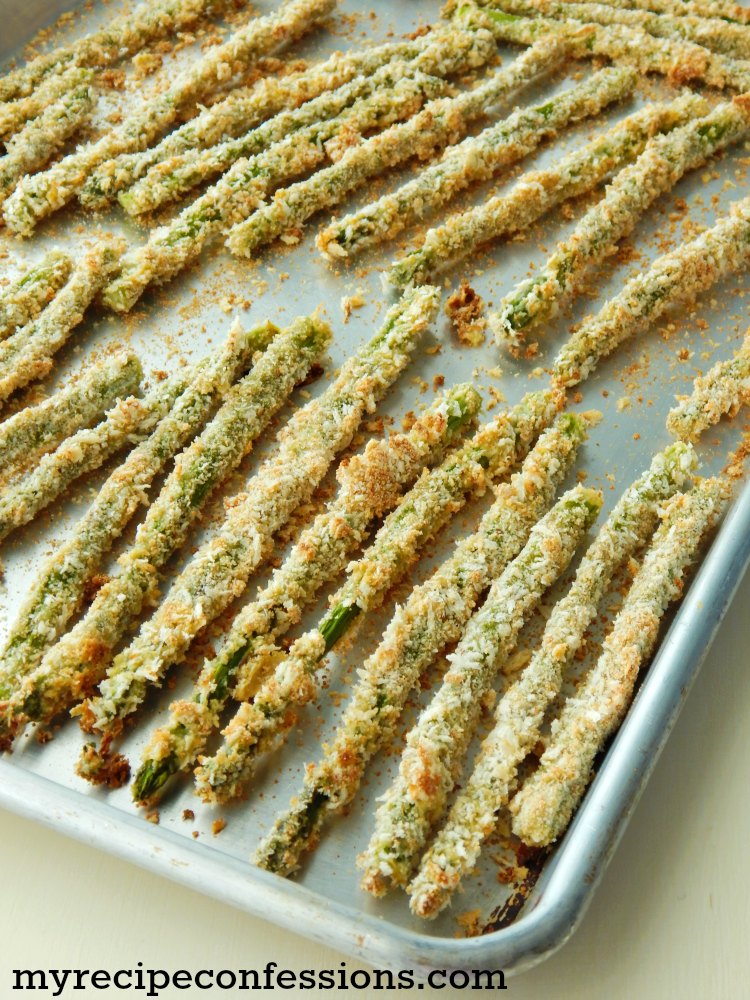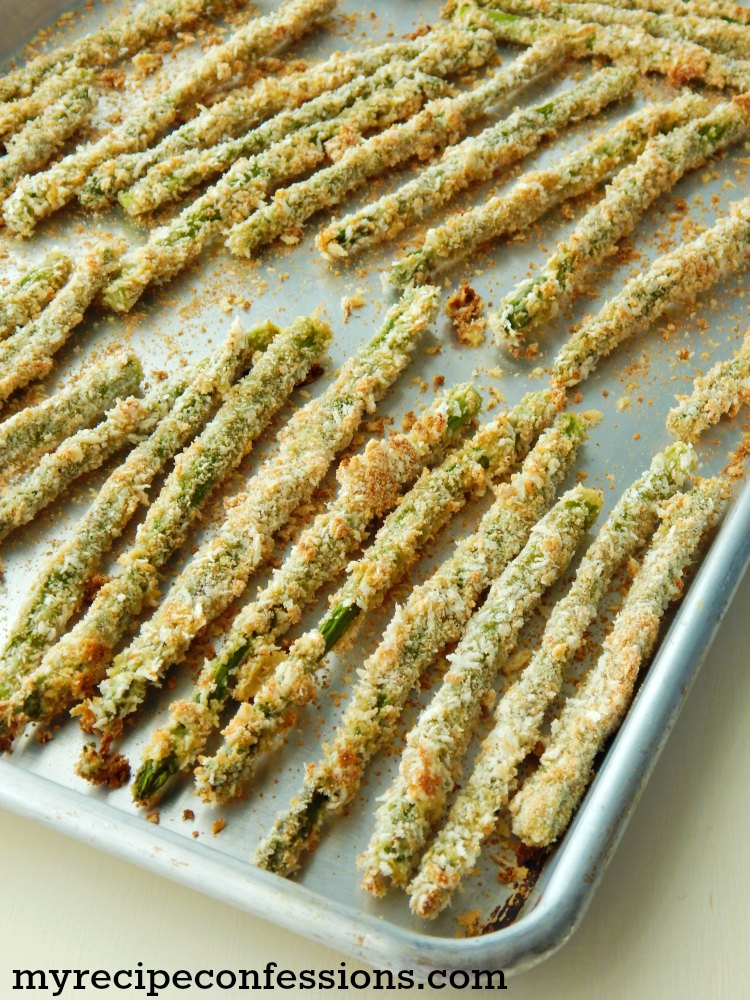 When I made these for my family, one of my pickiest eaters loved them. I am a bit of a ranch dressing snob. My sister gave me a recipe for ranch dressing that is amazing. You actually make a dry mix that can be stored in your pantry.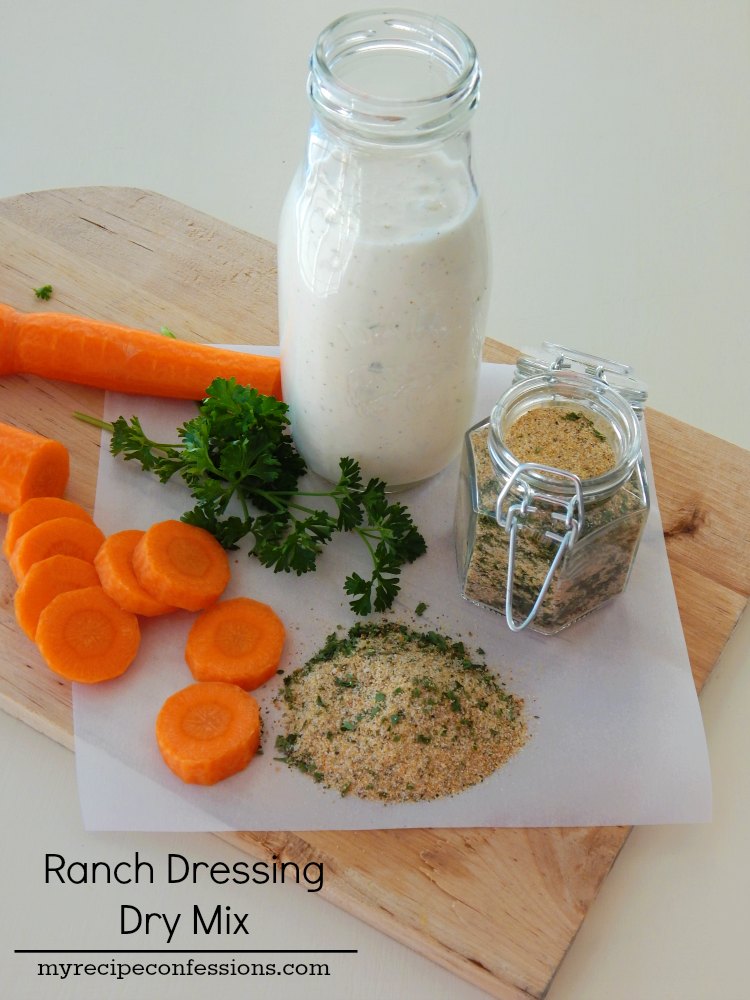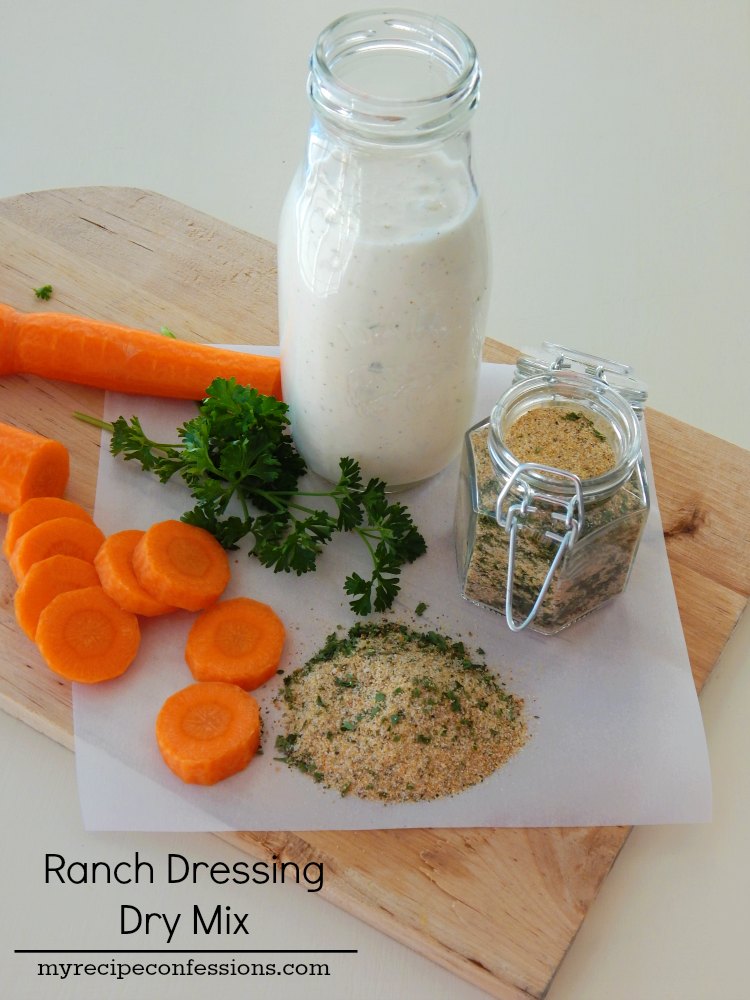 When you want to make ranch, you only need 1 teaspoon of the dry mix and then mix it with milk and buttermilk. It is the only ranch dressing we use at our house.
You can find the recipe for the Dry Mix Ranch Dressing here.
With love from my kitchen to yours,
Carrie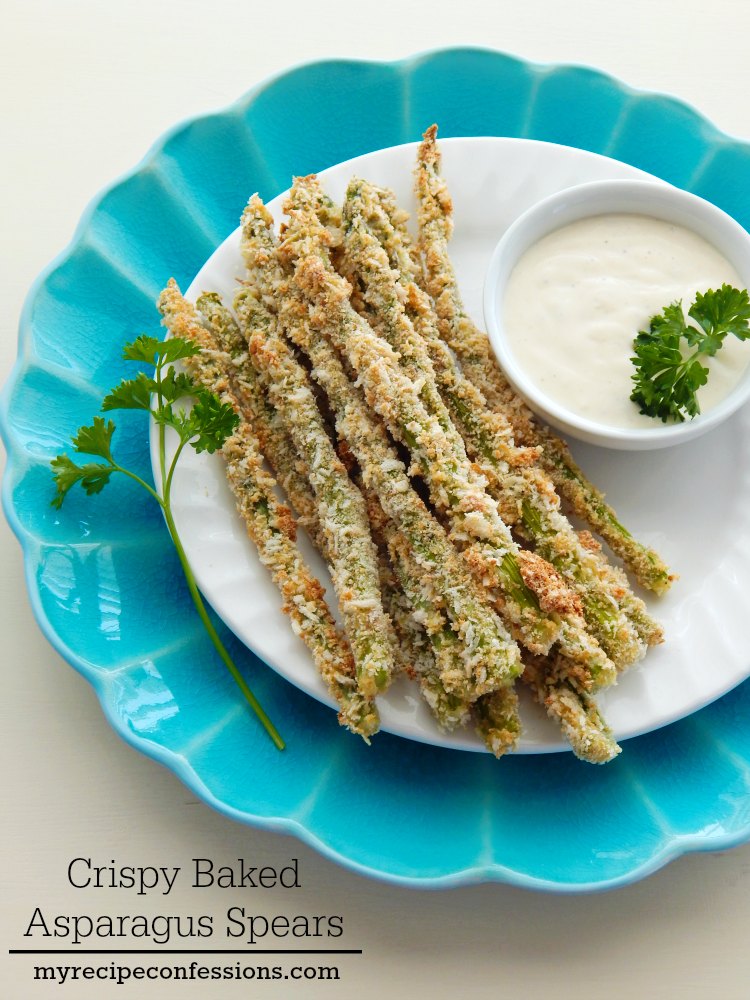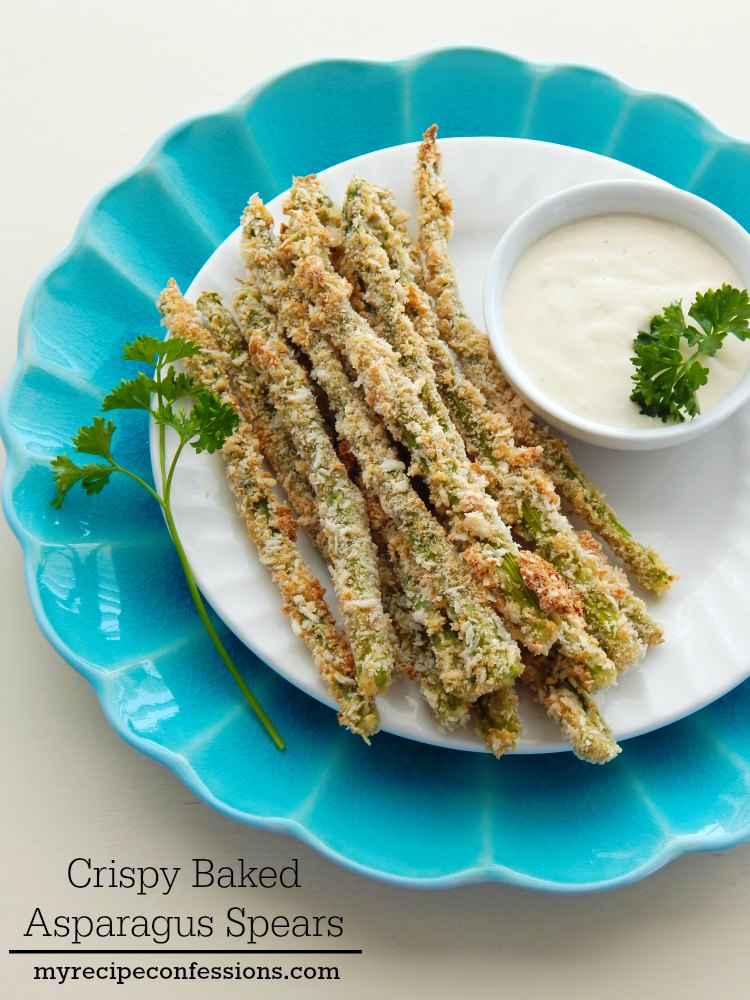 Crispy Baked Asparagus Spears
1 bundle of asparagus
1/4  cup of all-purpose flour
3 eggs
1 cup of panko
1 cup of italian seasoned bread crumbs
1 tsp. of garlic powder
1/2 tsp. of salt
1/4 tsp. of black pepper
Instructions
Pre-heat oven to 425 degrees
1. Wash the asparagus spears and and each one a couple of times to find the weak spot. Snap the asparagus at the tender spot and discard the woody end.
2. Place the asparagus in a large zip-lock bag and pour the flour in the bag. Zip the bag shut and shake the bag so that the asparagus spears are completely coated.
3. In a bowl big enough to dip the asparagus, add the eggs, garlic salt, salt, and black pepper to the bowl and whip the eggs. Mix the panko and breadcrumbs together and pour on a large plate.
4. With one hand dip, the asparagus in the egg mixture. Make sure that they are completely coated. Using the same hand that you used to dip the asparagus, take the asparagus out of the egg mixture and place it on the breadcrumbs. Using your other hand, roll the asparagus in the breadcrumbs to coat completely. Place the breaded asparagus on a baking sheet.
5. Repeat this process with the remaining asparagus. Spread the asparagus evenly on the baking sheet. Place the baking sheet in the oven and bake for 10 to 12 minutes or until the asparagus is tender and the breading is golden brown and crispy. Serve the Crispy Baked Asparagus Spears with Homemade Ranch Dressing.
Here are a few other recipes you might enjoy.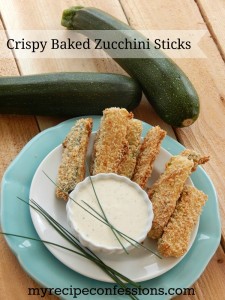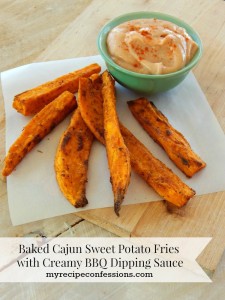 Baked Cajun Sweet Potato Fries with Creamy BBQ Dipping Sauce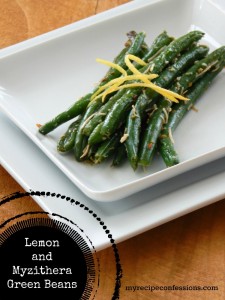 Lemon and Myzithera Green Beans