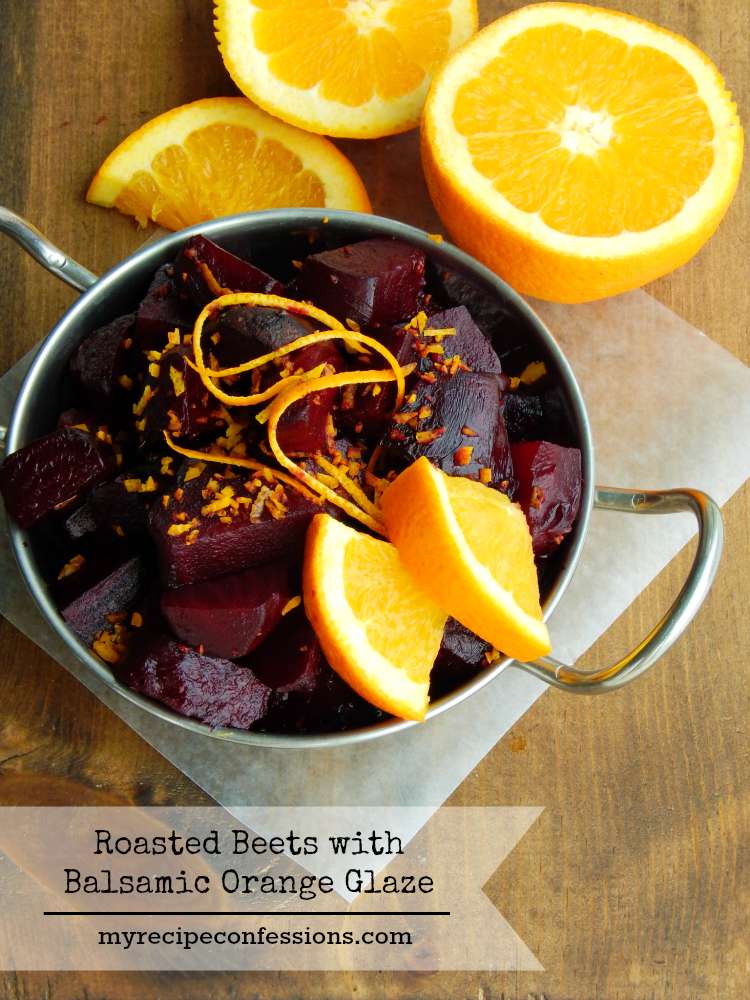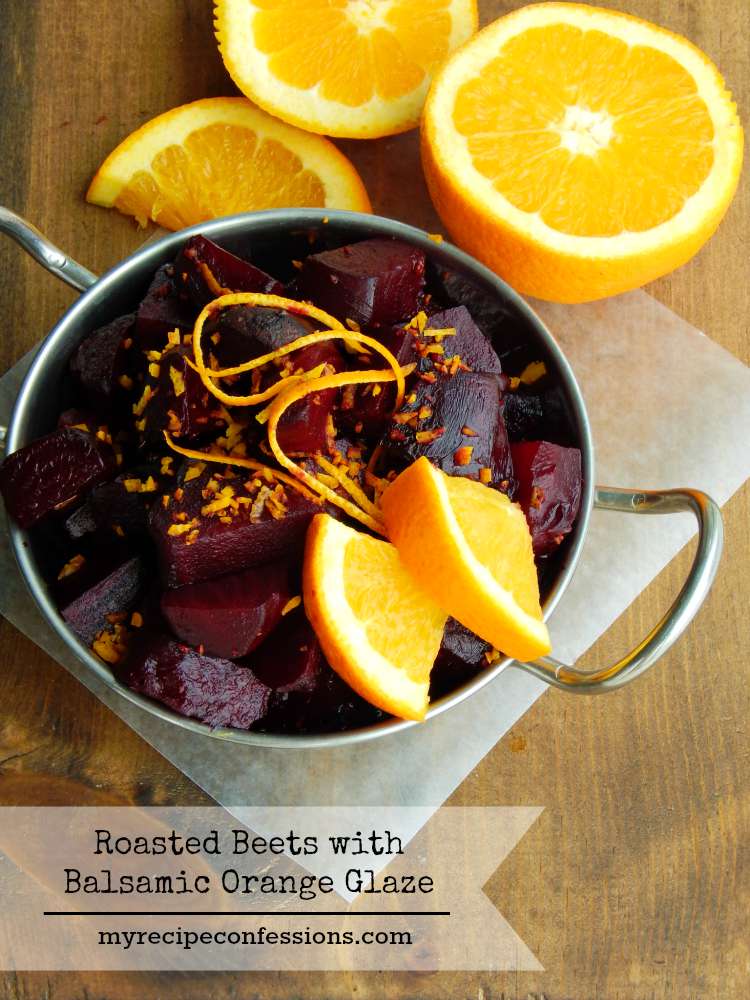 I have always loved beets. My mom makes a few delicious salads with the beets as the star ingredient in the salad. When Dave and I got married, he wasn't the biggest fan of beets. However, he has learned to love them as much as me.
We grew some beets this year in our pathetic excuse for a garden. We slacked off and only planted a few vegetables. Luckily, beets were one of vegetables that we planted. The only problem is that when the kids picked the beets, they cut off the greens and threw them away before I could stop them. They were so good to help so I can't be mad at them. So I don't have a recipe for your beet greens right now, but these Roasted Beets with Balsamic Orange Glaze are amazing!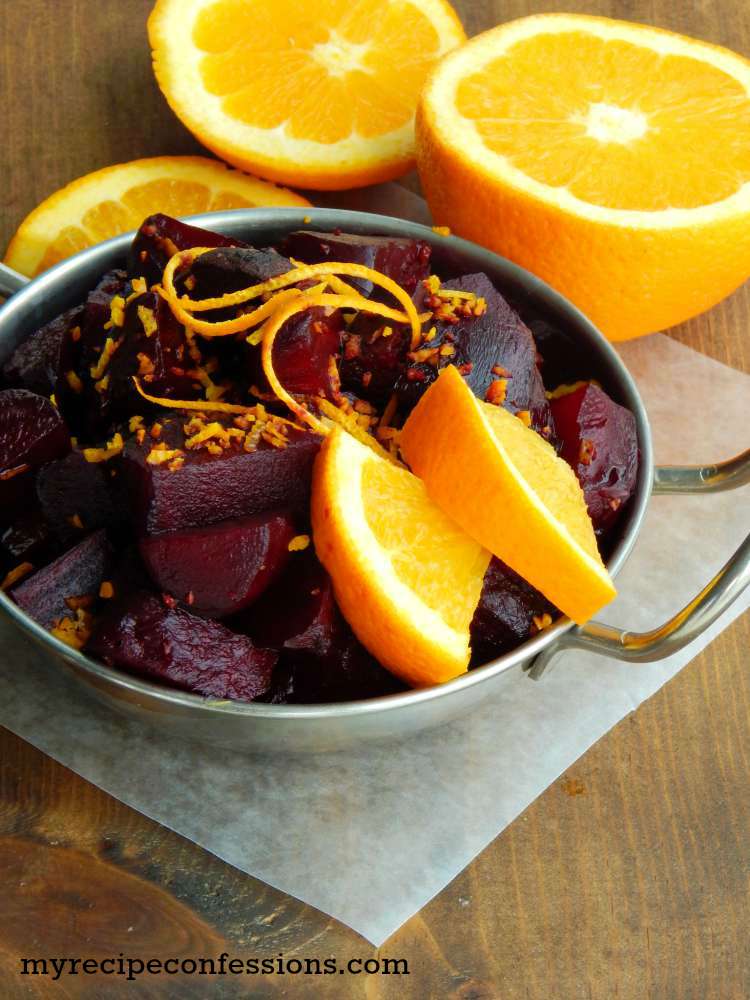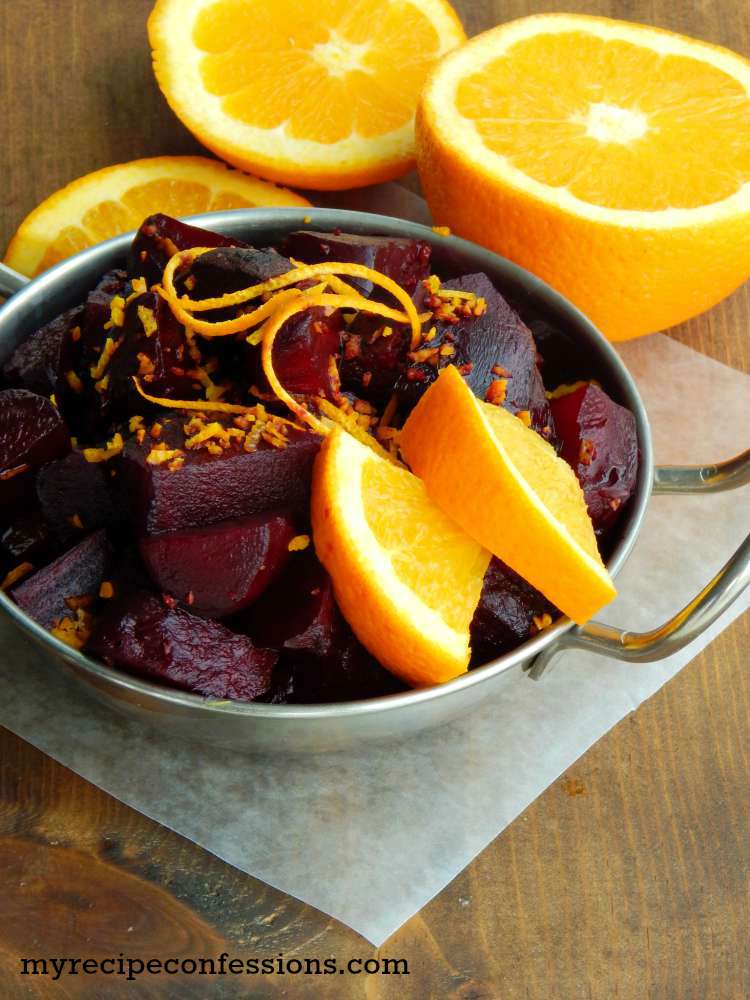 When I was peeling the skin off the roasted beets, it was so hard not to eat them all! I think this recipe is just as good cold as it is warm. You could serve it cold as a side salad or warm as your vegetable side. Or if you are like me, you could eat them as a snack just because you can't resist them.
With love from my kitchen to yours,
Carrie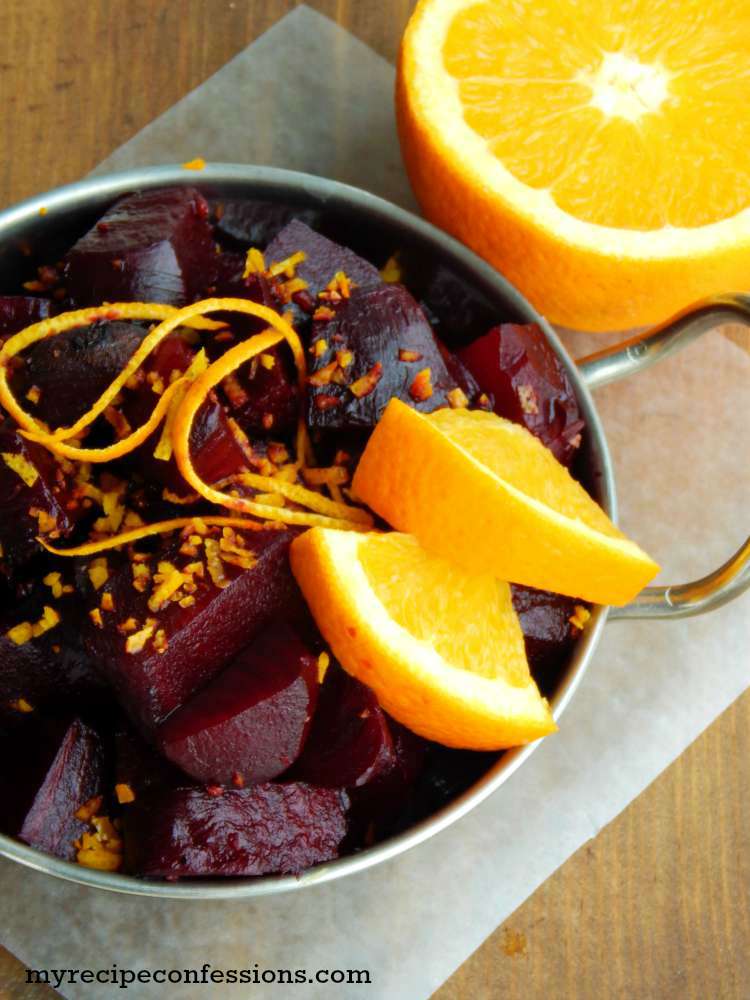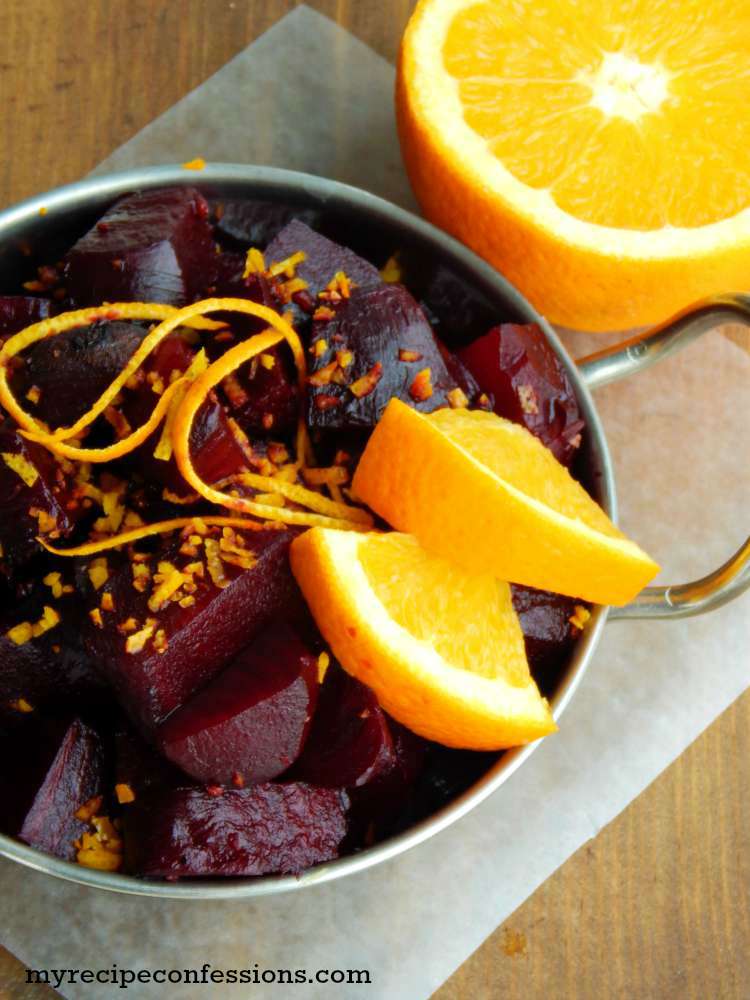 Roasted Beets with Balsamic Orange Glaze
2 lbs of red beets, with green tops removed
1  1/2 tbsp. of olive oil
1 1/2 tsp. of kosher salt
1/2 cup of balsamic vinegar
1 tbsp. of granulated sugar
2 tbsp. of juice from orange
1 tbsp.of orange zest, chopped
Instructions
Pre-heat the oven to 400 degrees
1. Wash the beets and place them in a medium sized bowl.  Toss them in olive oil and sprinkle the salt over the top.  Evenly spread them out on a baking sheet lined with tin foil. Cover the beets with another sheet of tin foil and place them in the oven. Roast the beets for 1 to 1  1/2 hours or until the they are fork tender.  Remove the beets from the oven and allow to cool slightly.
2. While the beets are cooling, place the balsamic vinegar, sugar, and orange juice in a small sauce pan over medium-high heat. Bring to a boil and reduce the vinegar mixture until it is a thick syrupy consistency. Be careful not to burn it.
3. Once the beets are warm to the touch, peel the outer skin and discard. Cut the beets into bite sized pieces and place them in a serving bowl. Pour the glaze and the orange zest over the top and toss to coat.
This recipe was adapted from Roasted Beets with Balsamic Glaze by Simply Recipes.
Here are  a few recipes that you might like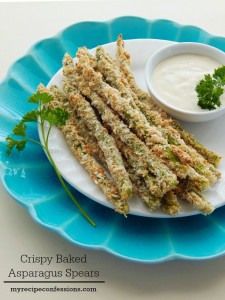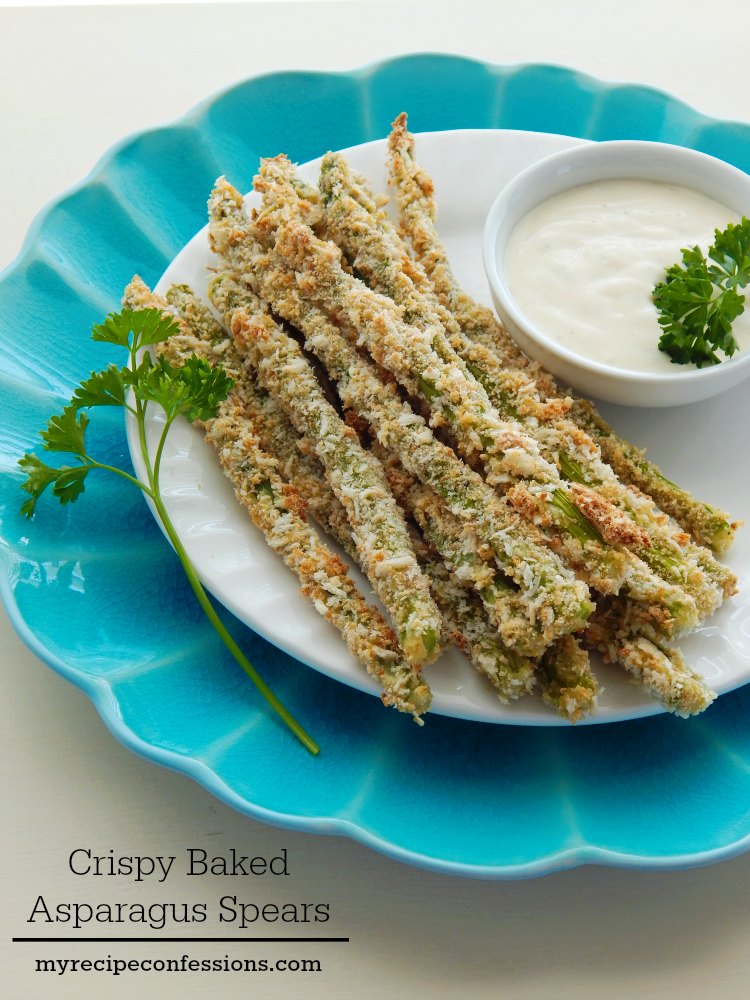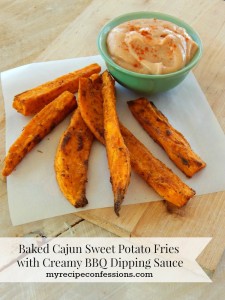 Baked Cajun Baked Sweet Potato Fries with Creamy BBQ Dipping Sauce