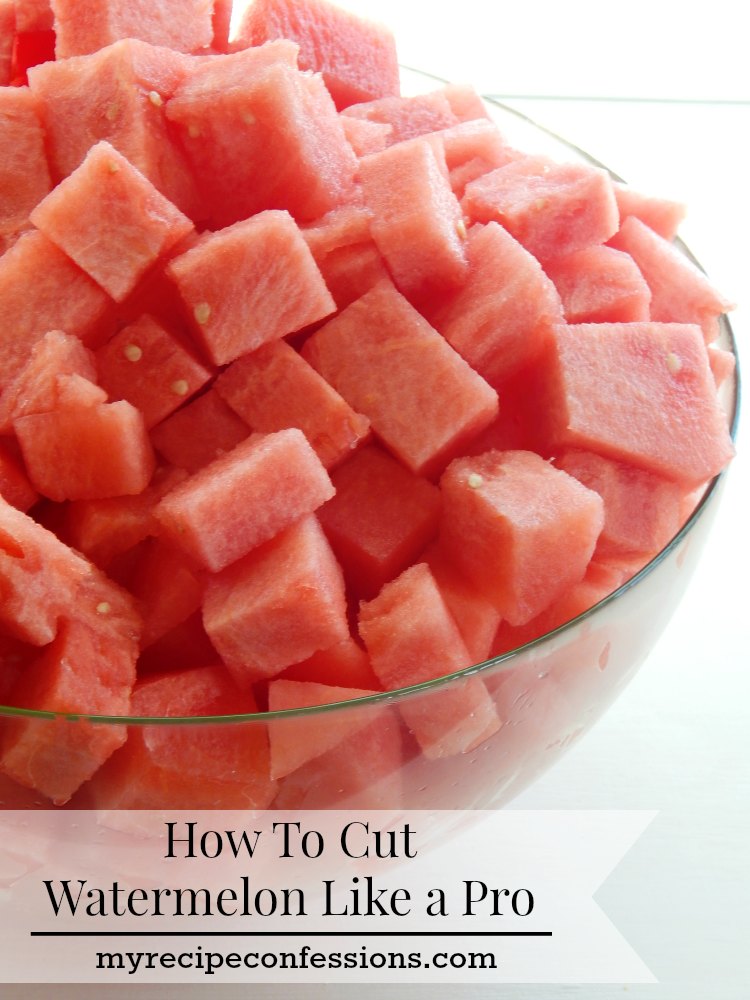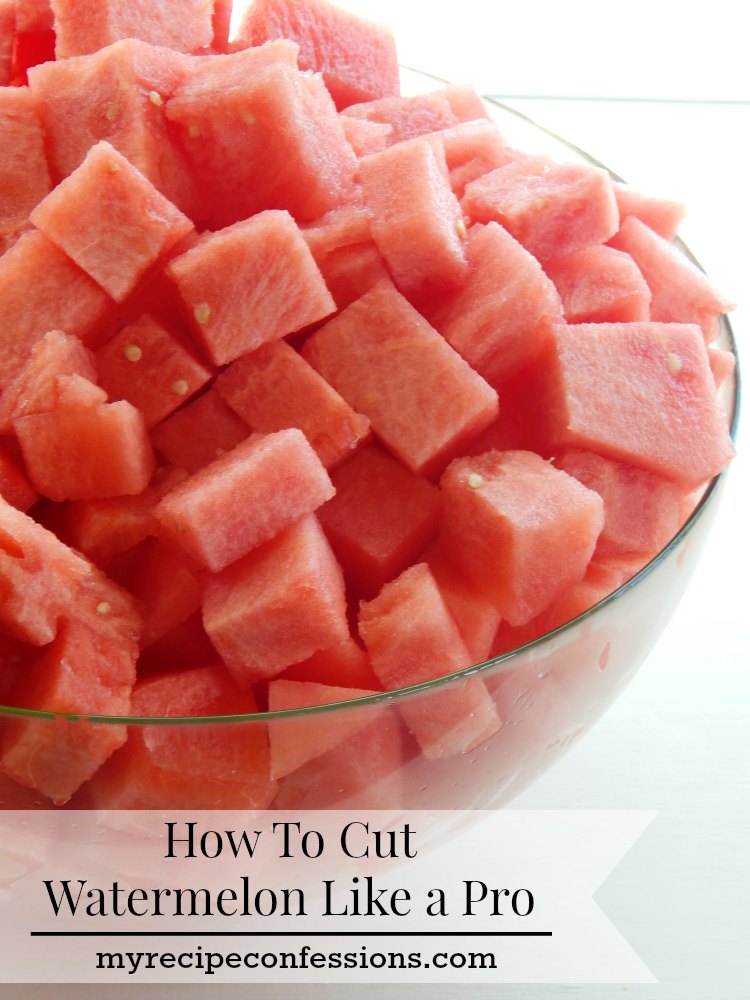 How to Cut Watermelon like a Pro is the fastest and easiest method to cutting watermelon! There is very little cleanup and nothing is wasted. I will never cut watermelon any other way!
Summer isn't Summer without watermelon. I spent most of my life detesting watermelon until just a few years ago. I ate some one day and it tasted so refreshing. I have been eating it ever since. I know, I'm crazy.
My three-year-old eats watermelon like candy. He is one of my pickiest eaters and generally wants only treats and junk food. So I am more than happy to give him a bowl of watermelon when ever he asks. I found that if I have a bowl of cut-up fruit in the fridge, my kids will eat more of it.
I use to hate cutting watermelon. Watermelon is so big and bulky and it is hard to cut without it rolling off the table. Maybe that was half the reason I didn't like eating it. Then one day a chef I worked with taught me the proper way to cut a watermelon. Now I can't imagine cutting it any other way. This is the technique restaurants use to cut not only watermelon but also cantaloupe, honey dew, and pineapples.
I hope this helps save you some time this busy Summer season and makes it a little easier to eat more fruit.
With love from my kitchen to yours,
Carrie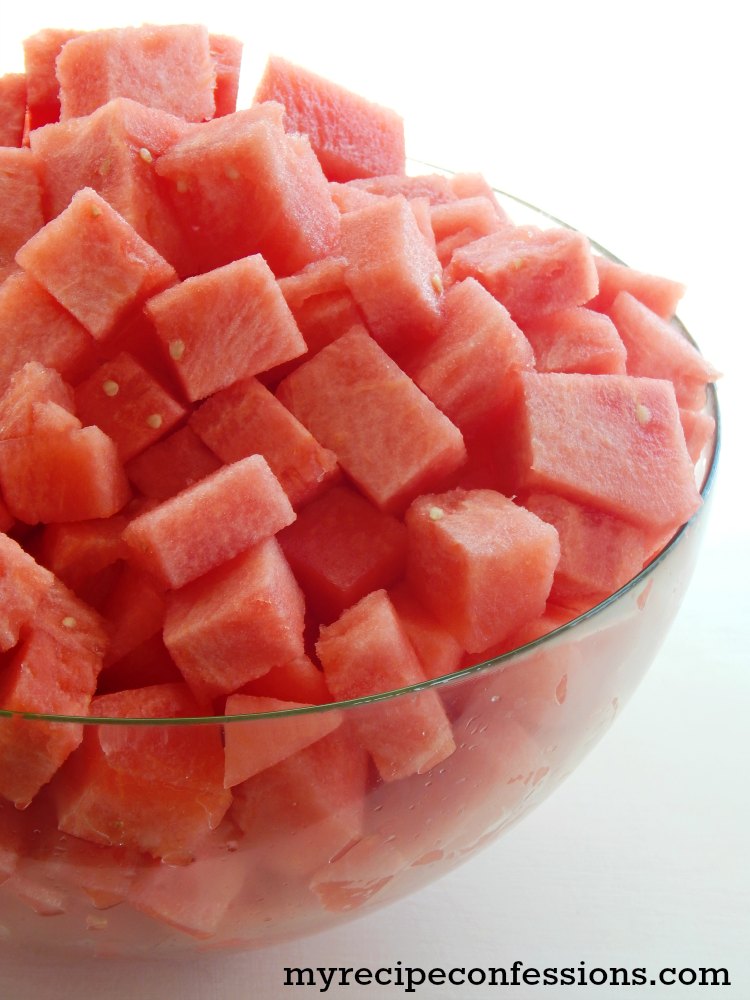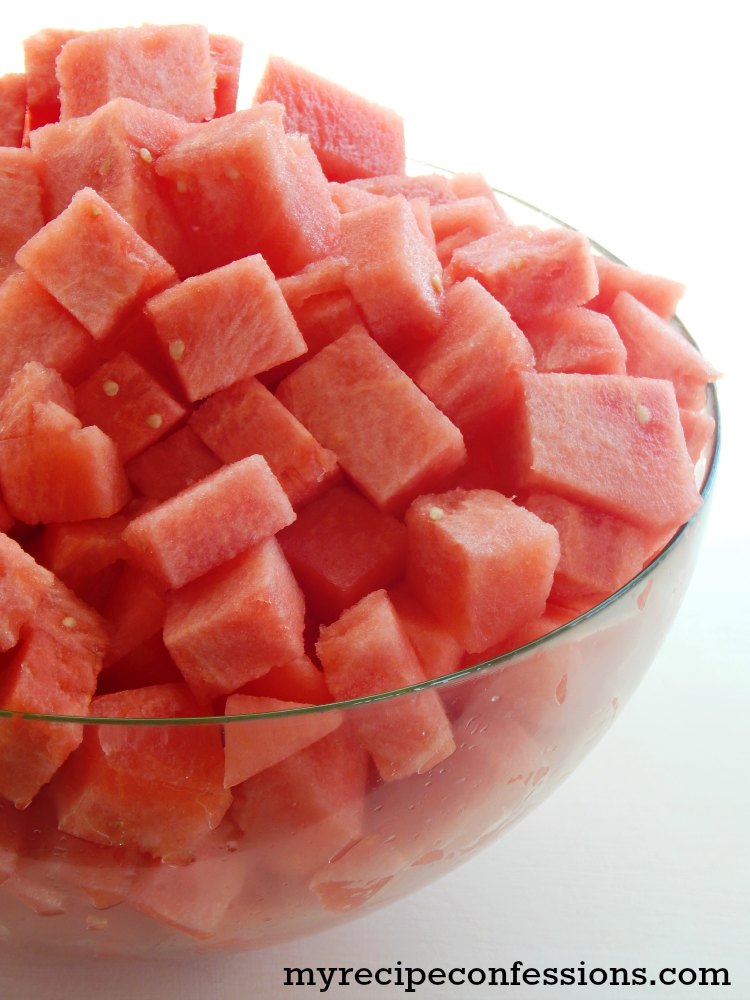 How To Cut Watermelon Like A Pro
Supplies
watermelon
cutting board
baking sheet
sharp knife
Instructions
1. Place the cutting board in a baking sheet. This will stop the watermelon juices from running everywhere and making a mess. I also have a garbage can on the floor next to me. Then I can just dump the rind in the garbage without making a big mess all over the floor.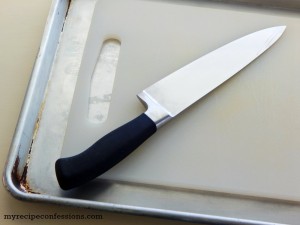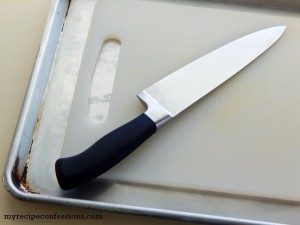 2. Place the watermelon horizontal on the cutting board.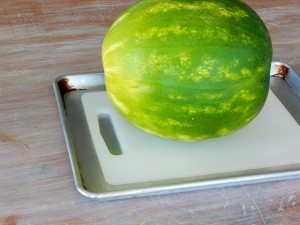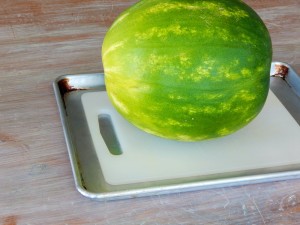 3. Cut the end off of the watermelon.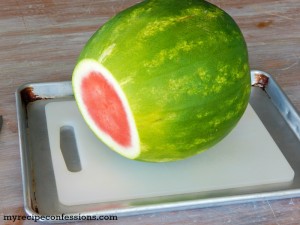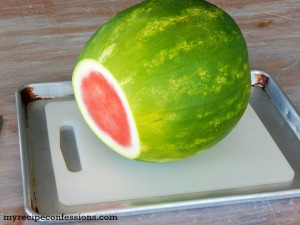 4. Cut the other end off of the watermelon.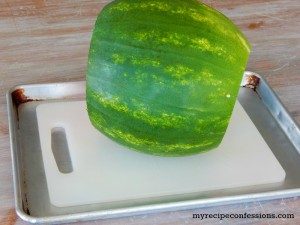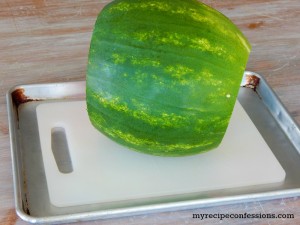 5. Turn the watermelon over on it's end so that it stands up.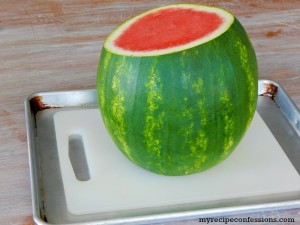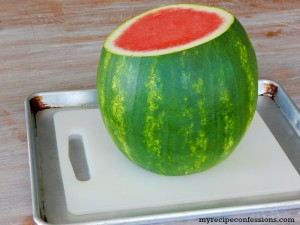 6. Carefully cut a strip down the side of the watermelon. Don't worry if you don't cut off all of the white part. You can do that at the end.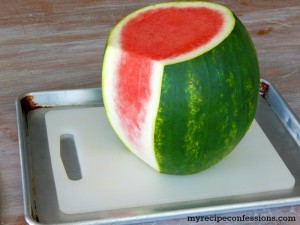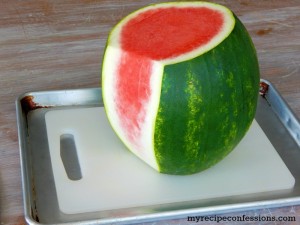 7. Continue cutting all the way around the watermelon.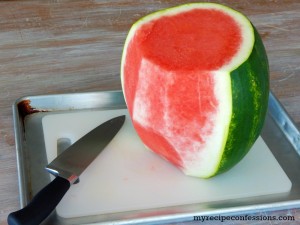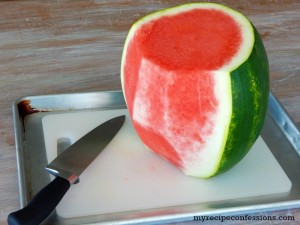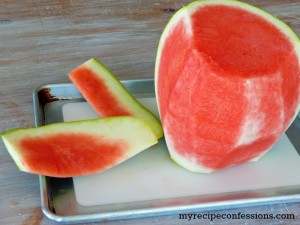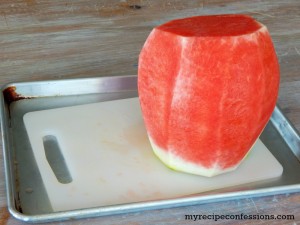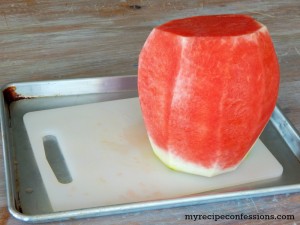 8. Turn the watermelon on its side and trim off any excess white part.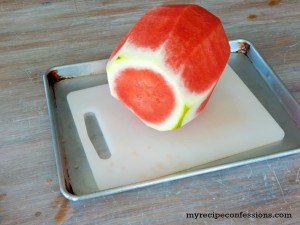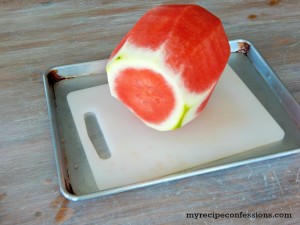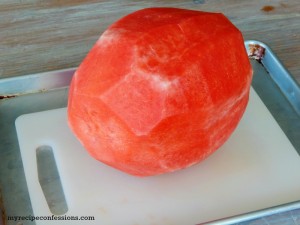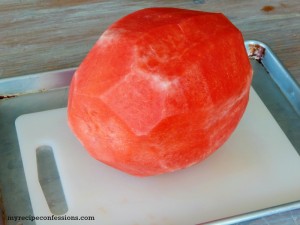 9. Cut the watermelon length wise into 2 inch sections.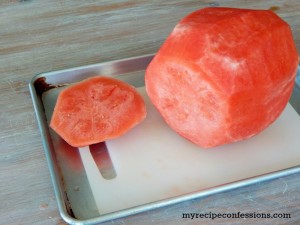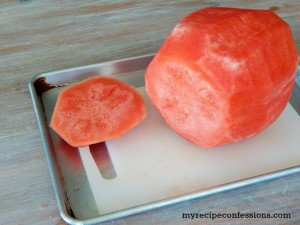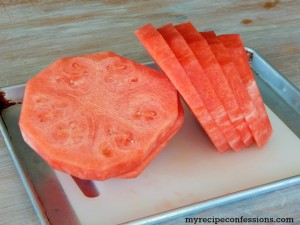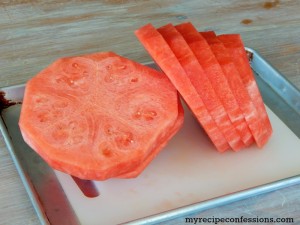 10. Stack 3 watermelon slices. Try to line up the slices so that they are all even with each other. Cut the stack into
1 1/2 inch vertical strips.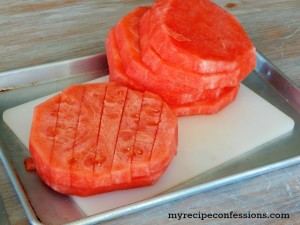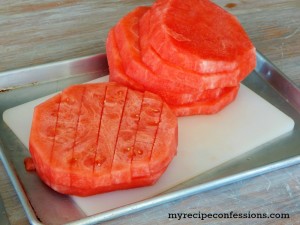 11. Cut the watermelon into 1 1/2 inch horizontal strips.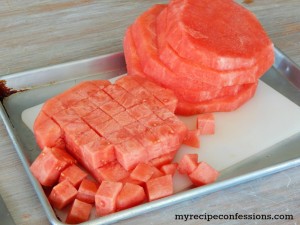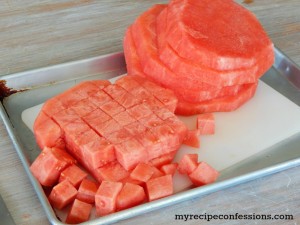 12. Place the watermelon cubes into a large bowl and continue cutting up the remaining watermelon.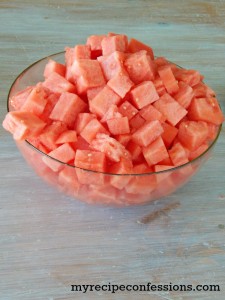 Here are a few other recipe you might enjoy.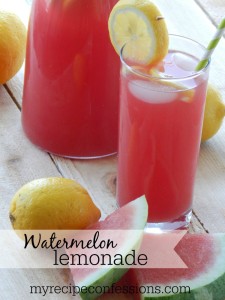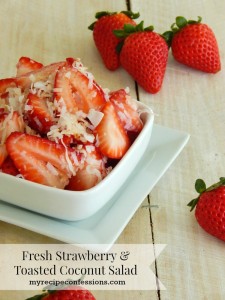 Fresh Strawberry and Toasted Coconut Salad