"I'm leaving on a jet plane, I don't know when I'll be back again". That is the song that is playing over and over in my head. I am ready to get on a plane and head anywhere with sunshine!
Don't get my wrong, I love Utah. I love having all four seasons. I am just ready for Winter to be over and for Spring to show its beautiful face. I am sick of coats, sweaters, boots, and pants. Bring on the shorts, flip-flops, and short sleeve shirts.
Unfortunately, the weather man isn't forecasting shorts and flip-flops anytime in the near future. Until the weather decides to cooperate with me, I am going to just pretend that it is sunny here with this refreshing and awe-inspiring fresh fruit salad. If anybody needs me, I will be laying in my hammock with my sunglasses on and chowing down on some of this fruit salad.
Even my three-year old can't wait to eat this salad. 🙂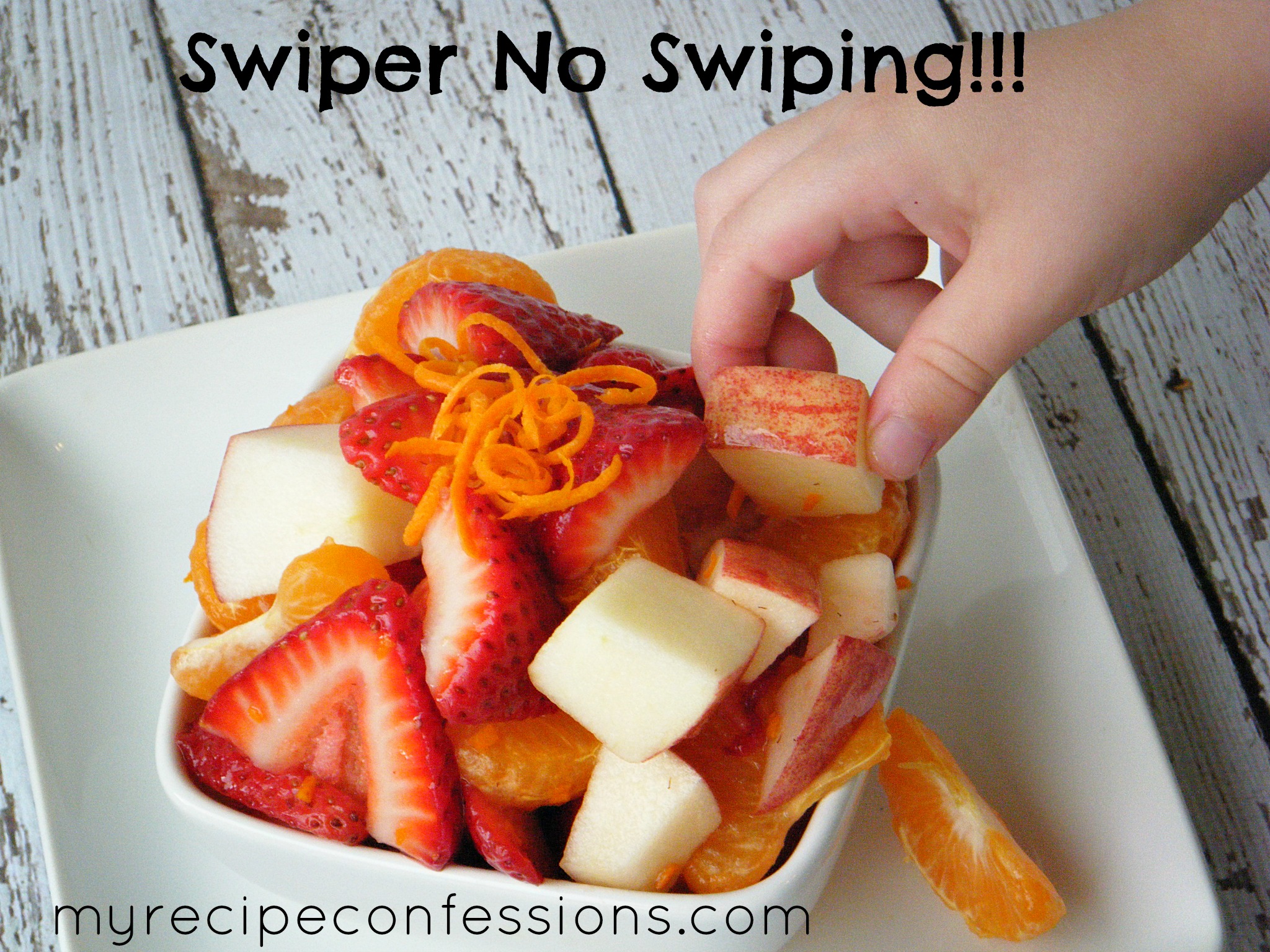 Is there sunshine where you are?
Until next time,
Carrie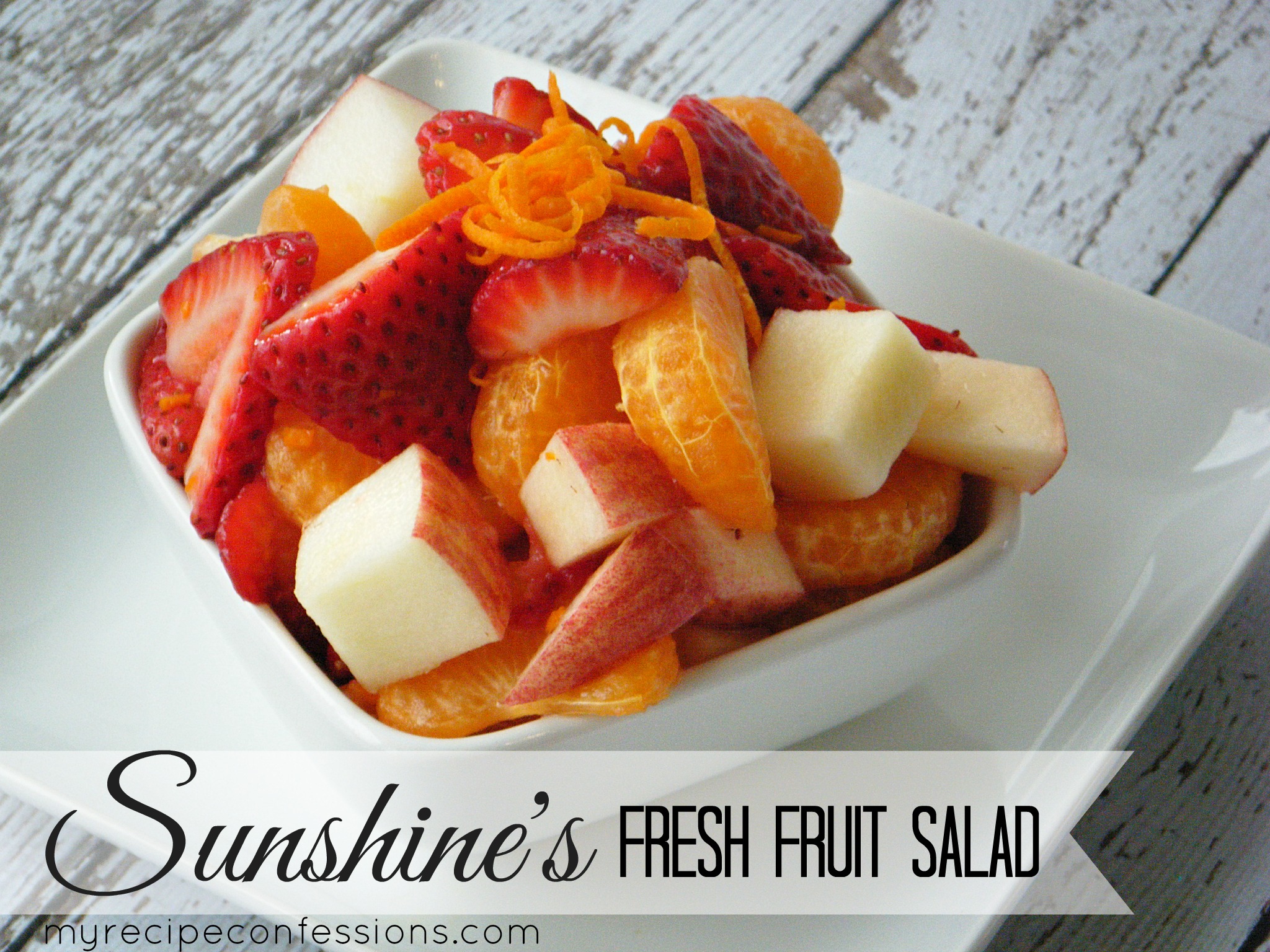 Sunshine's Fresh Fruit Salad
yields 6 servings
2  1/2 cups of fresh strawberries, sliced
3 tbsp. granulated sugar
2 cups of gala apples, cored and diced into 1/2 inch cubes
1 tsp. fresh fruit powder
1  1/2 cup of orange segments ( I used about 4 cutie oranges)
2 tsp. orange zest
Instructions
1. Add the sliced strawberries into a medium-sized bowl. Sprinkle sugar over the top of the strawberries and let it sit for about 5 minutes (do not stir). This will help create a syrup from the strawberries and sugar.
2. Toss the fruit fresh powder in with the diced apples. Add the apples, oranges, and orange zest to the strawberries. Gently toss the fruit salad. Refrigerate until ready to serve.