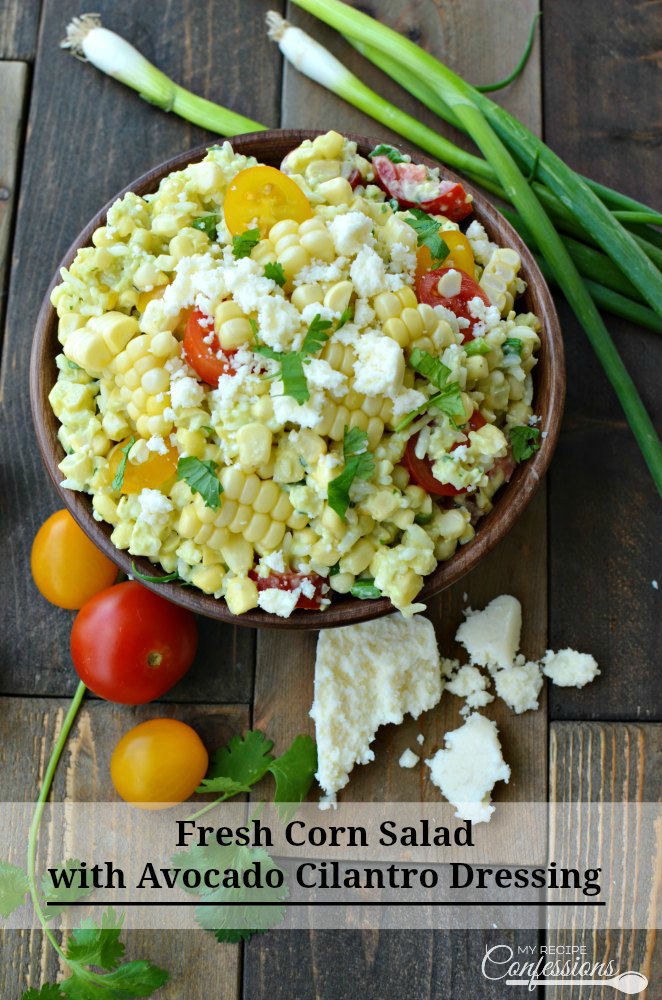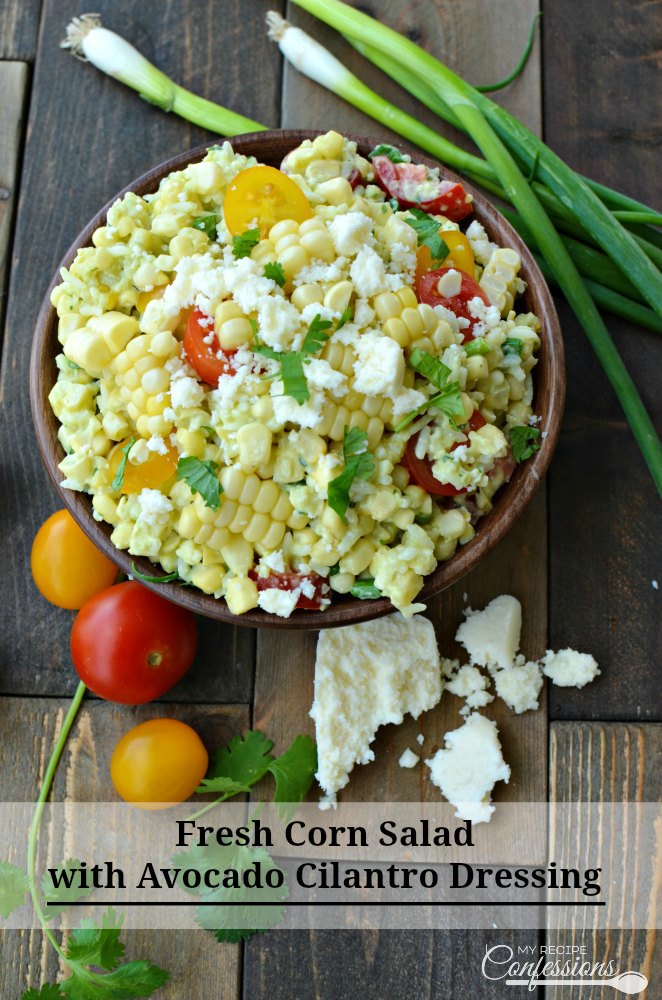 Fresh Corn Salad with Avocado Cilantro Dressing is the very definition of a refreshing summer salad. The fresh corn from the cob is juicy and sweet. The Avocado and Cilantro Dressing is not only creamy, it is addicting too. I seriously could drink the dressing straight from a cup! When you mix the two together, you have an unforgettable salad that everybody will love!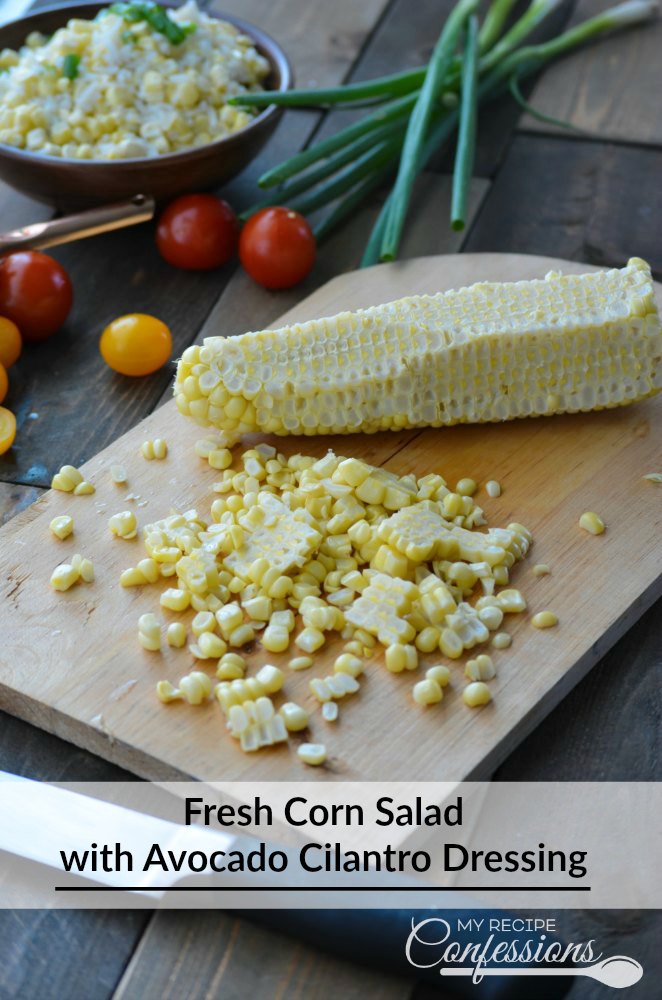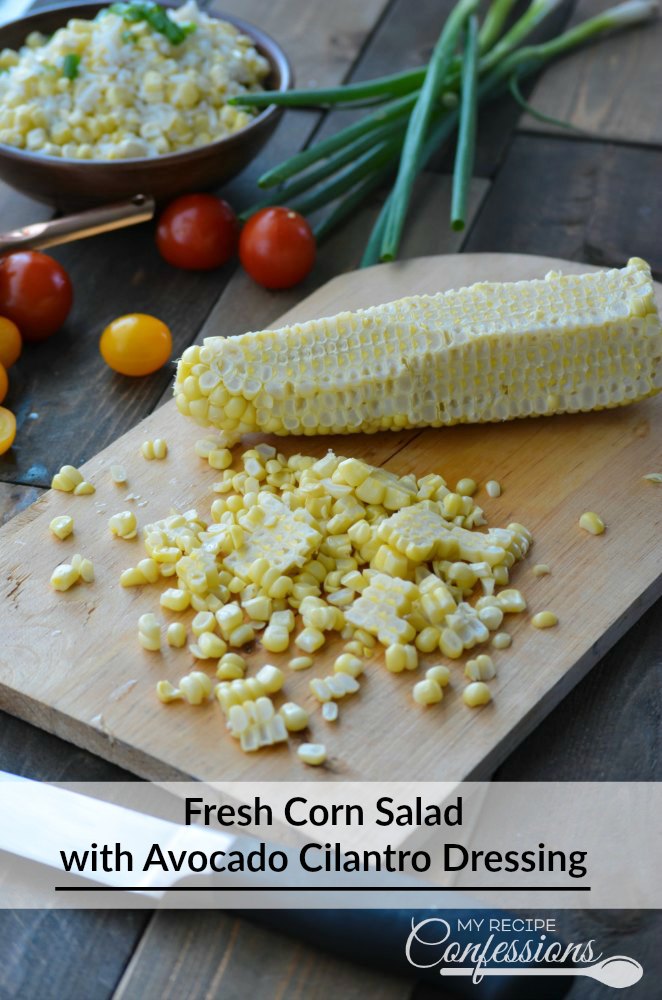 This salad goes well with grilled beef or pork.
With love from my kitchen to yours,
Carrie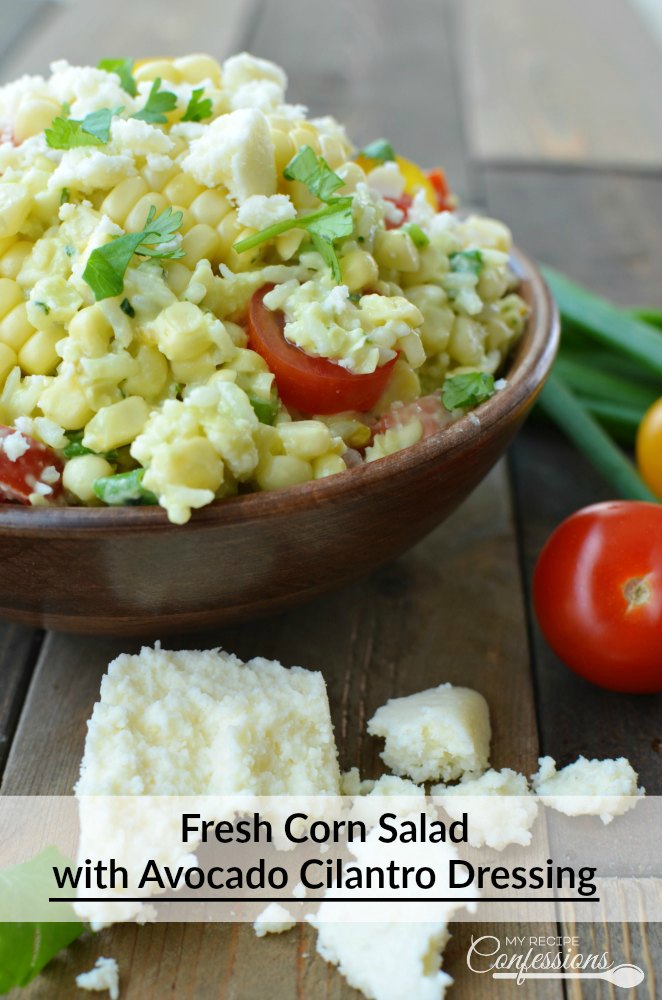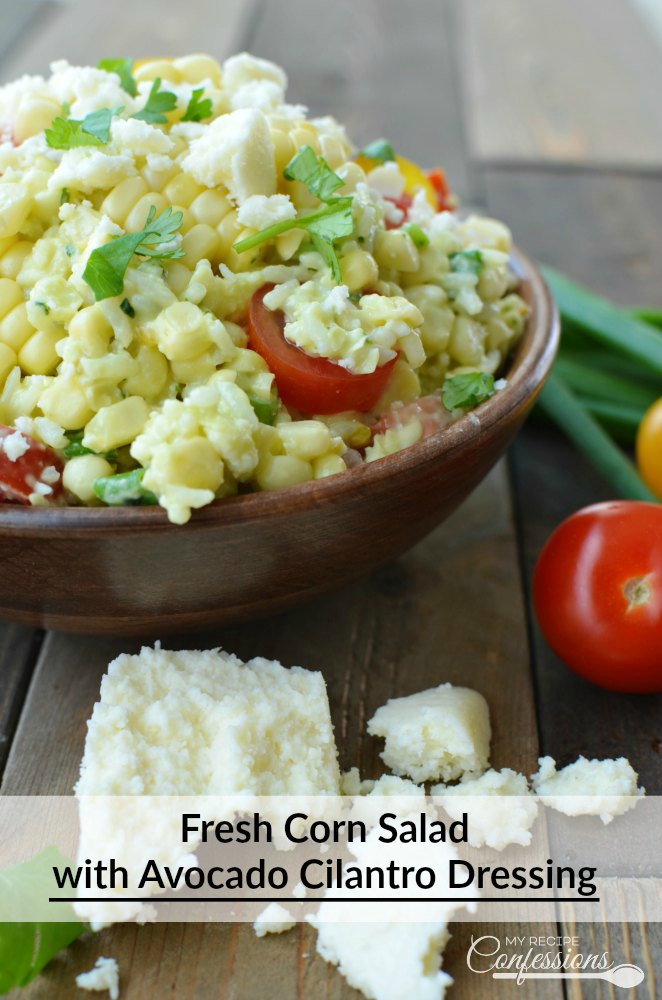 Fresh Corn Salad with Avocado Cilantro Dressing
2 cups of cooked long grain rice
8 ears of corn
1  cups of green onions, diced
2 cups of red and golden grape tomato (10.5 oz. container), sliced
1 cup of cojita cheese, crumbled
Instructions
Shuck and cook the ears of corn. Cut the corn off the cob and add to a large bowl. Add the sliced grape tomatoes, diced green onions, and rice to the corn.
Add the Avocado Cilantro Lime Dressing and toss.
Gently fold in the cojita cheese.
Avocado Cilantro Lime Dressing
1 avocado
1/2 cup of sour cream
1/2 cup of cilantro
zest of 1 lime
juice of 1 lime ( about 2 tbsp)
1/2 tsp. of fresh ginger, minced
1/2 tsp. of salt
1/4 tsp. of cumin
1 tbsp. of granulated sugar
Instructions
Add all the ingredients into a food processor and blend until smooth and creamy.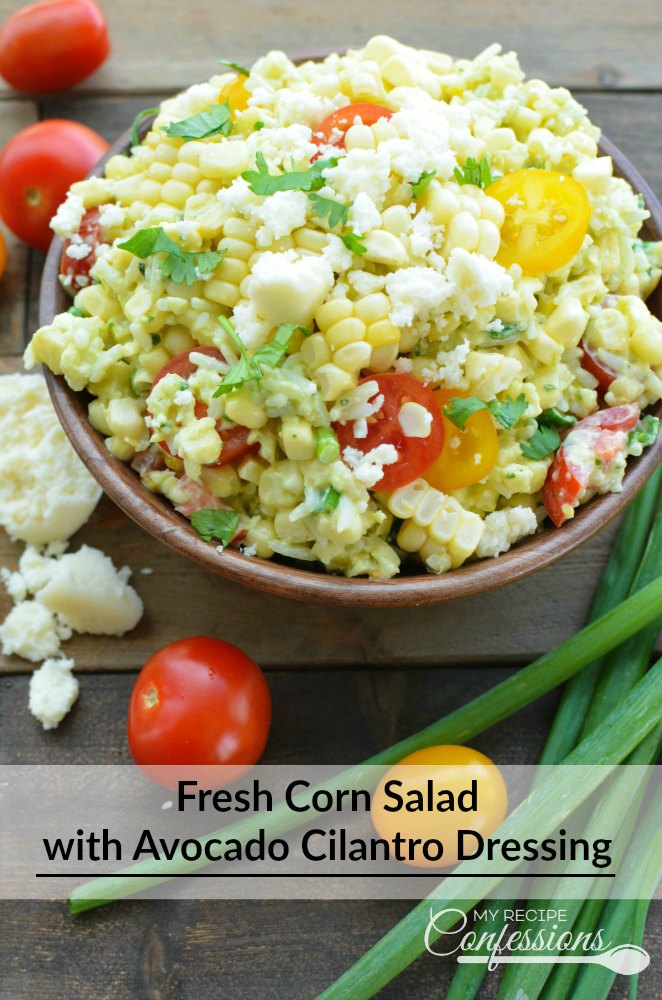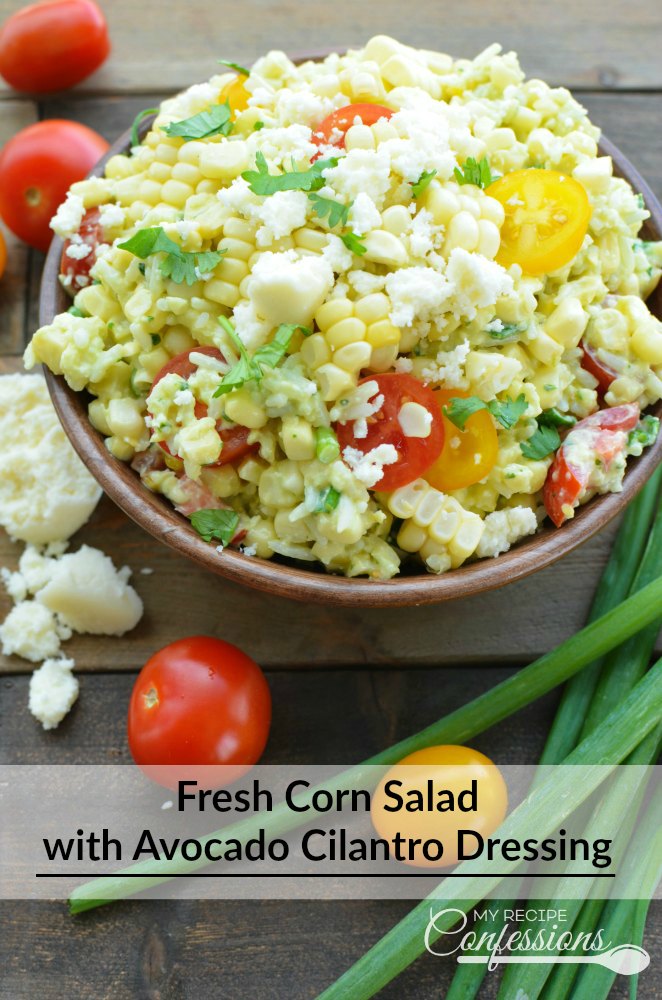 Here are a few other recipes you should try.