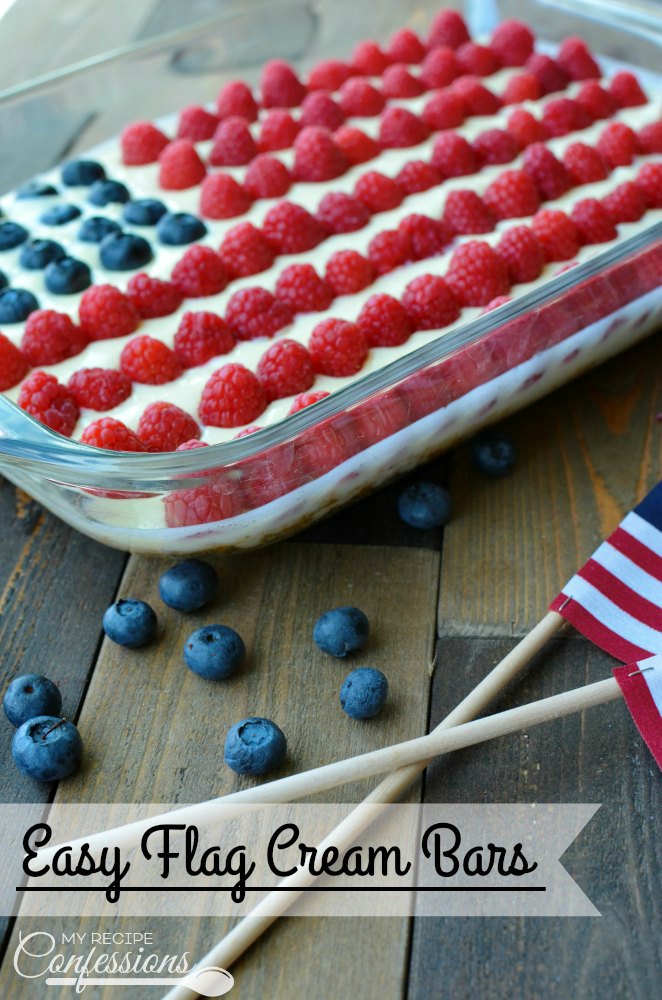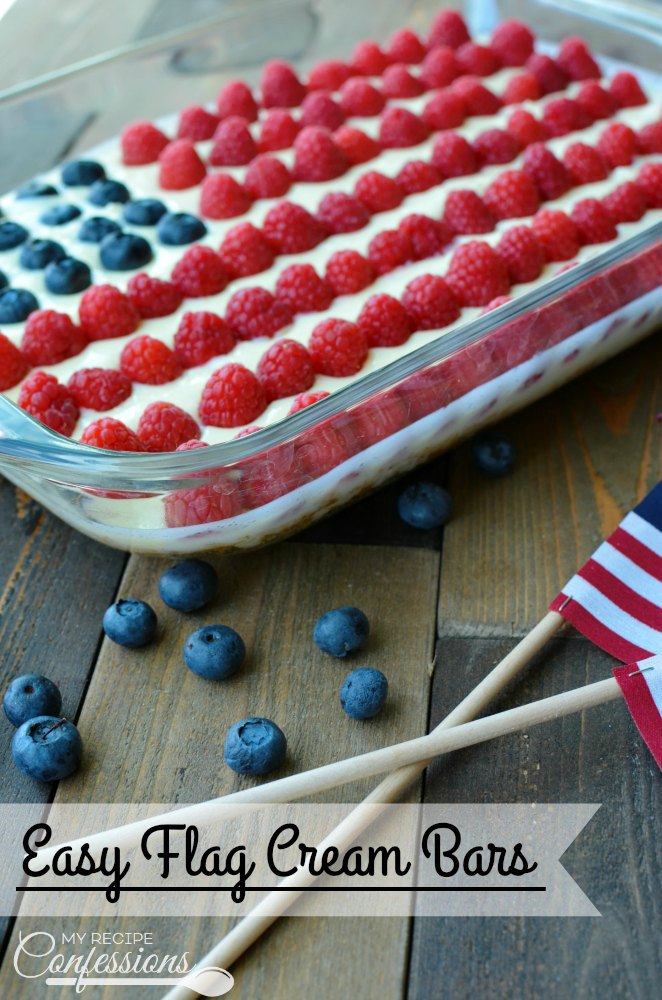 Easy Flag Cream Bars are a simple twist to my Strawberries and Cream Bars. This recipe is fast and easy to make but everybody will think it took you all day to make. Not only is this dessert beautiful, they are delicious too!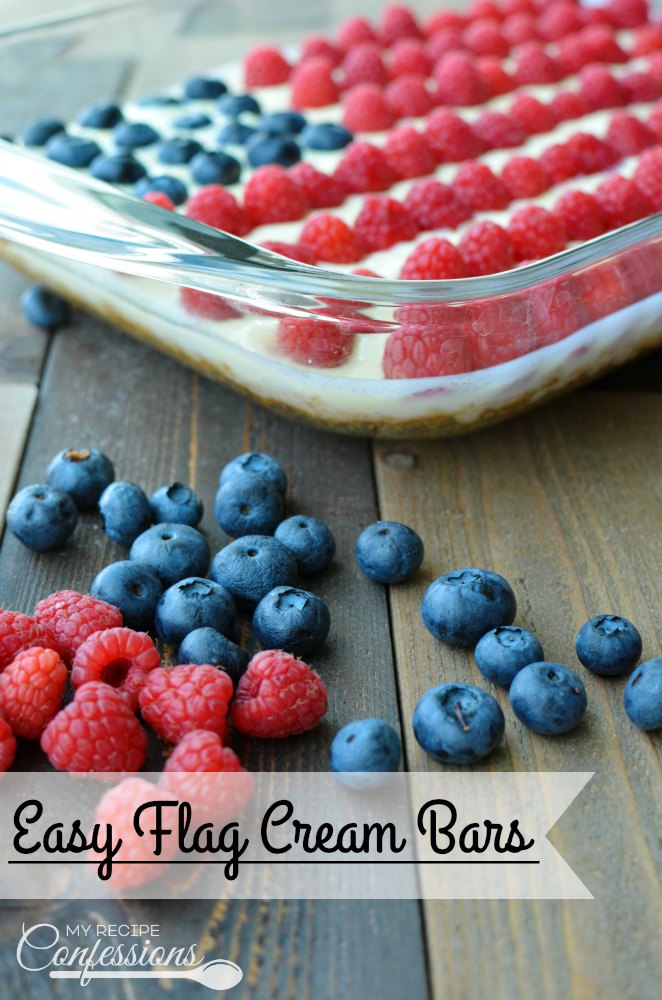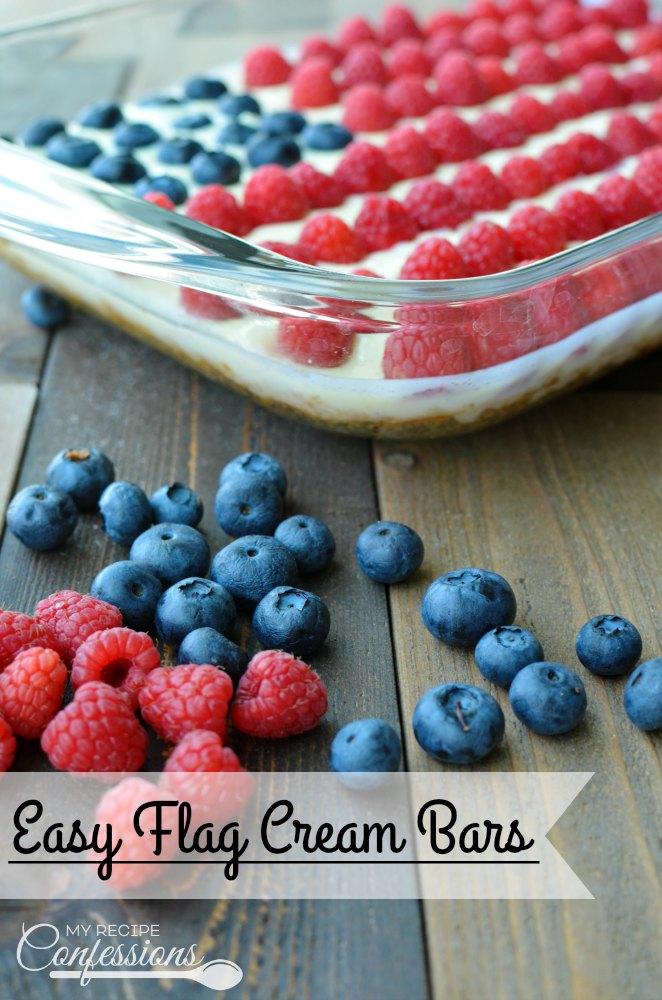 Serve these Easy Flag Cream Bars for Memorial Day, Flag Day, the 4th of July, or just because you are feeling patriotic. You really don't need an excuse to make them other than you just want a delicious dessert that is fast and easy to make.
With love from my kitchen to yours,
Carrie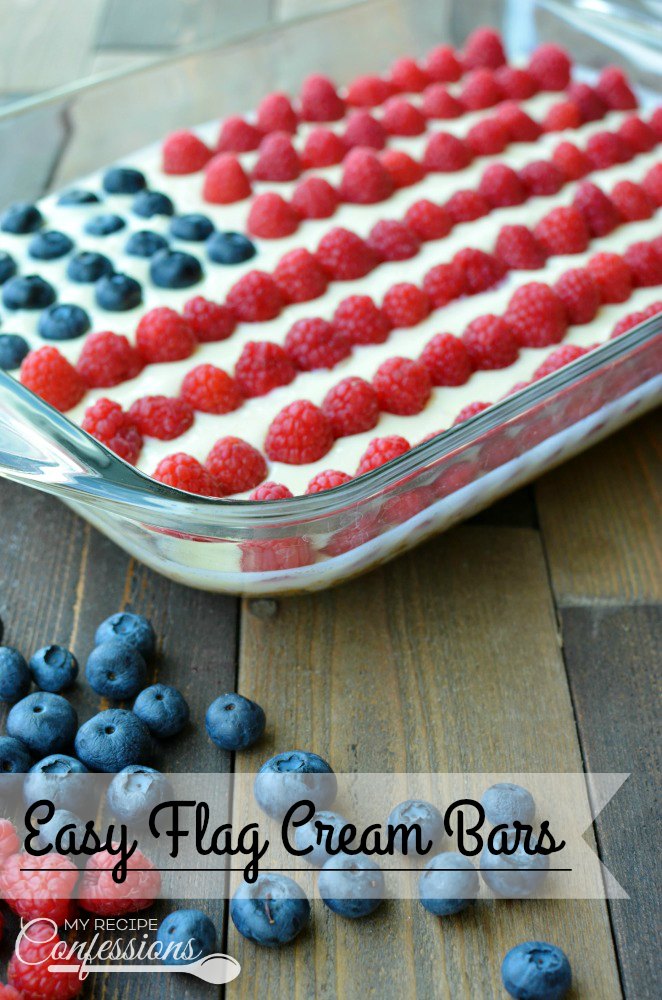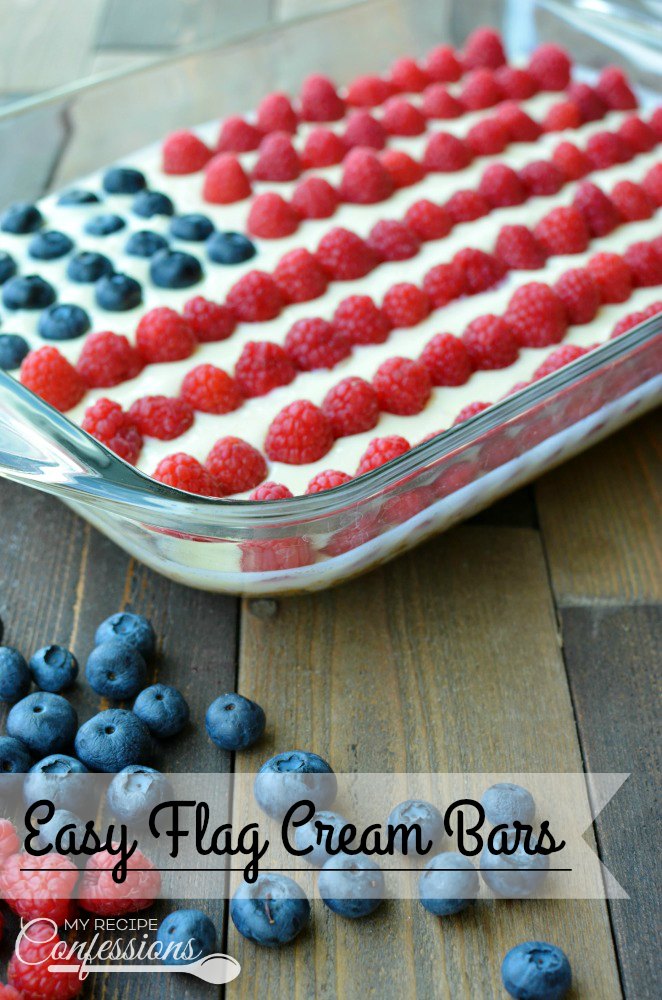 Easy Flag Cream Bars
12 whole graham crackers
1/2 cup of butter, melted
1/4 cup of brown sugar
2 cans of sweetened condensed milk
1 cup of sour cream
1/4 cup of lemon juice
2 1/2 cups of raspberries
1 cup of blueberries
Instructions
Pre-heat oven to 350° Fahrenheit
Follow the instructions  1-3 for the Strawberries & Cream Bars
3. Remove any stems and then wash the berries. Dry the berries off with a paper towel.
4. Place the blueberries in the square in the top left corner of the pan. Line the raspberries in horizontal lines starting at the top to make the stripes of the flag.
5. Bake for 10 to 12 minutes or until the cream has set up but not browned. Allow to cool completely before cutting into bars.
Here are a few other recipes you should try.