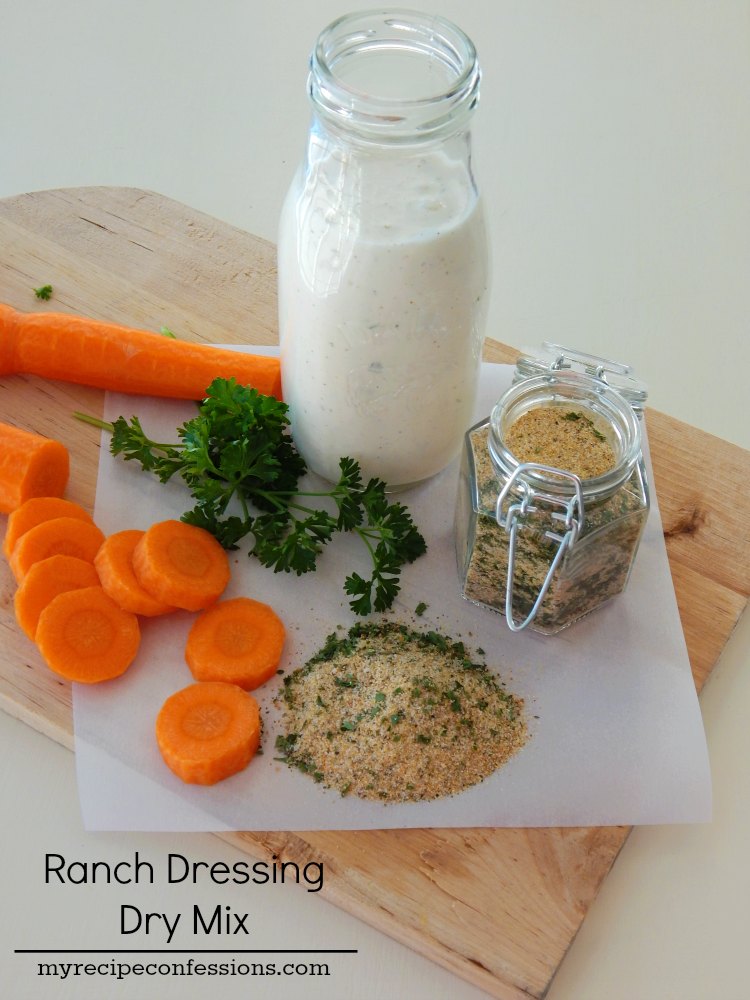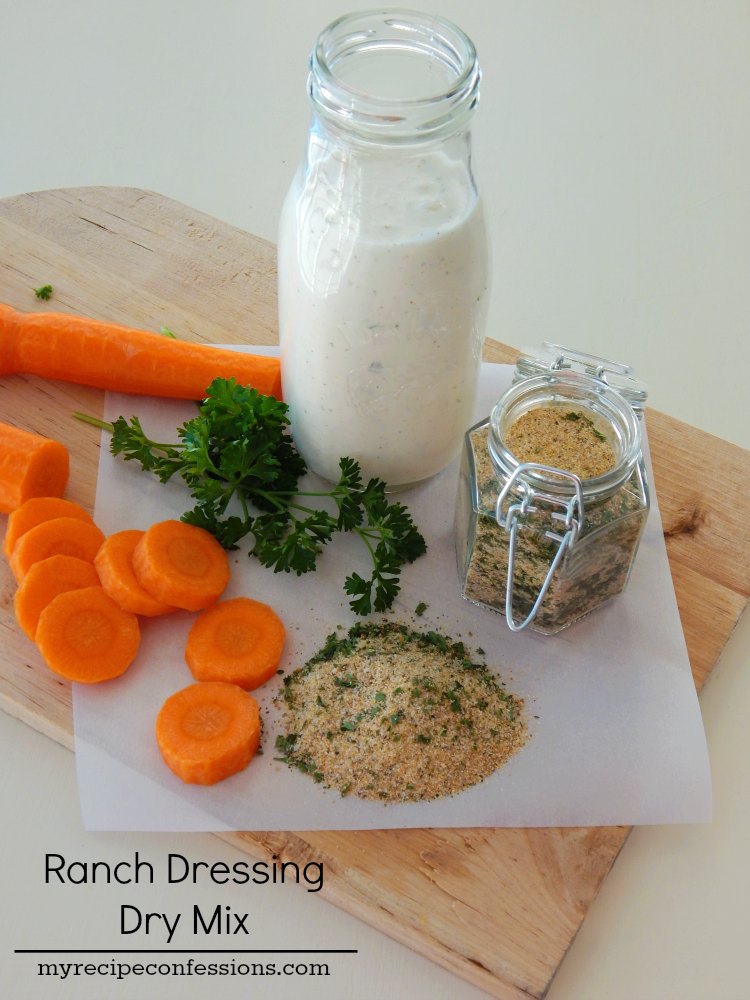 At my house, if my kids don't want to eat something and I pour a little ranch on it, chances are they will change their mind. It can't be just any ranch off the street. We do not consume bottle ranch in this house. We might be self proclaimed ranch snobs, but we know a good ranch when we taste it!
My sister Janean introduced me to this DIY ranch dressing mix and the rest is history. I always have a bag of this mix, buttermilk, and mayo on hand. After all, you never know when the kids will decide to drink the ranch. You think I am kidding, I have had to tell my kids on more then one occasion that it is very bad manners to lick the ranch off their plates (or anything for that matter). One of my boys is no longer allowed to pour his own ranch because he purposely pours half the bottle of ranch on his plate.
If you are out of buttermilk, you can substitute 1 cup of milk or whipping cream and 1 tablespoon of lemon juice or white vinegar. Simply mix them together and let it sit for 5 to 10 minutes until it is slightly thickened and curdled. It will not be as thick as regular buttermilk.
So now I would like to introduce you to my families favorite ranch dressing mix.
Until next time,
Carrie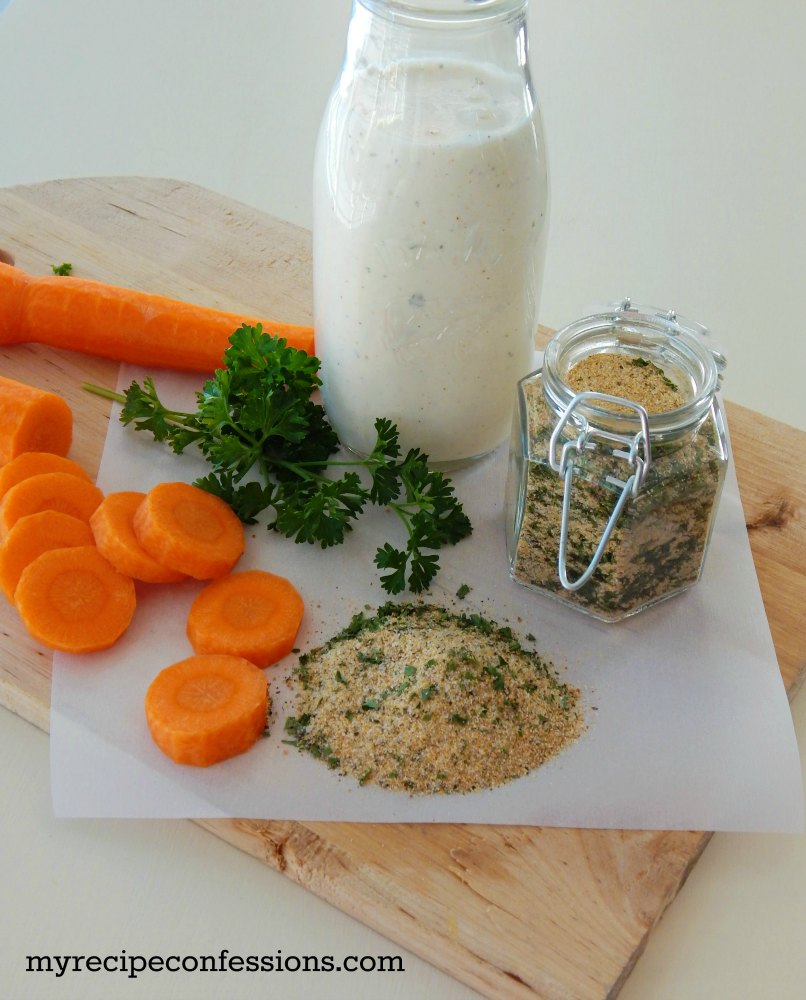 Ranch Dressing Dry Mix
2 tbsp. parsley flakes
2 tbsp. accent
2 tbsp. seasoned salt
1 tbsp. garlic powder
1 tbsp. onion powder
1 tbsp. ground black pepper
1 package Kool-Aid lemonade dry mix (with no sugar)
Mix all the ingredients together and put in a container.
Ranch Dressing
1/4 cup of buttermilk
1 cup of mayonnaise
1 tsp. of ranch dressing dry mix
Mix all together in a dressing bottle or bowl. Store in refrigerator.
I