Quinoa, Asian Salad, Gluten-Free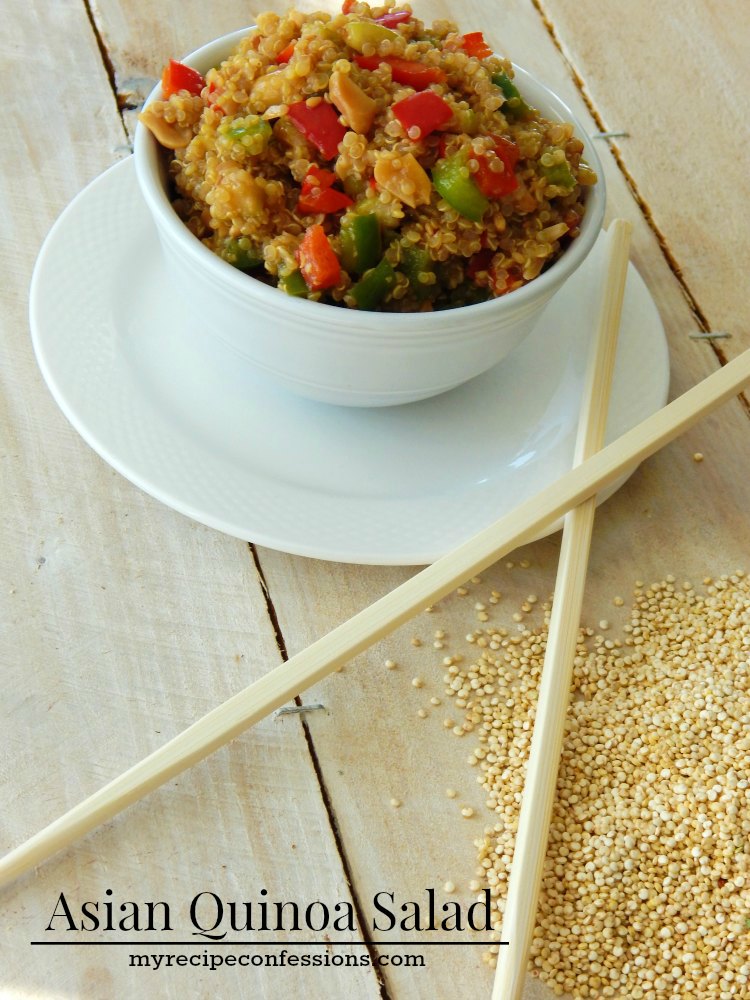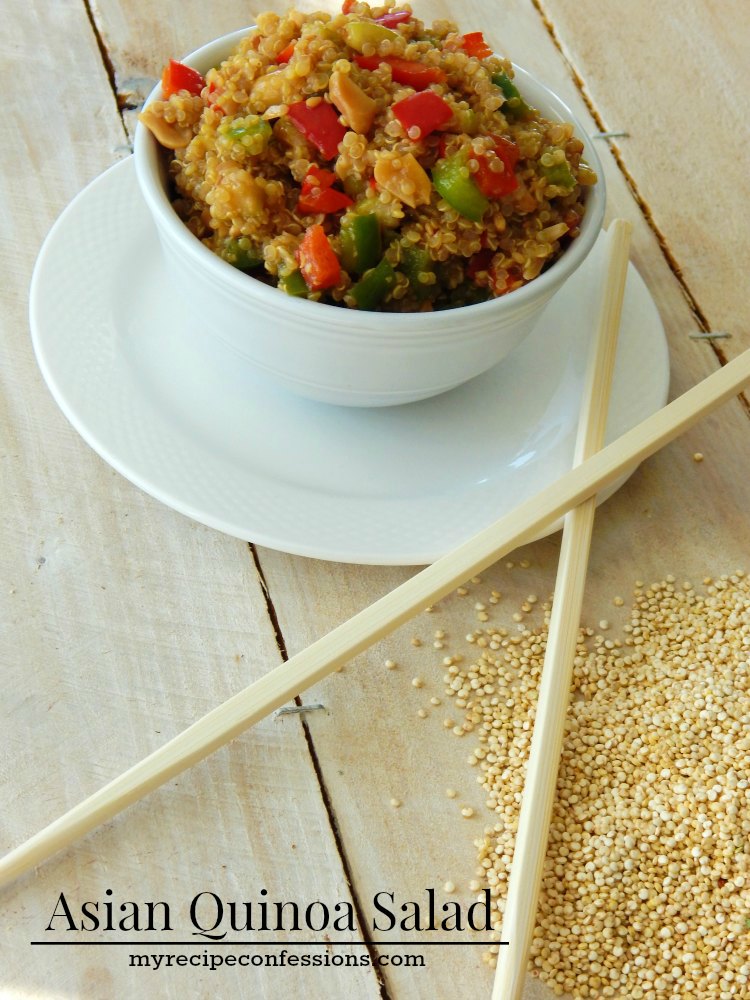 You can't go wrong with this Asian Quinoa Salad. It is packed with flavor and is a great side dish to just about anything. You will not be able to get enough of this salad!
Quinoa is not only delicious, it is also good for you. It is higher in fiber than most grains. It is gluten free, high in protein, minerials, and antioxidants. Personally, I could eat quinola plain with out anything else added to it. You can expect to see more quinoa recipes from me in the future.
This recipe only calls for seven ingredients and comes together very quickly. I like to chill the salad in the fridge for a few hours so the flavors can marinade. You can make it a day ahead of time as well. Anyway you look at it, this salad is a winner!
With love from my kitchen to yours,
Carrie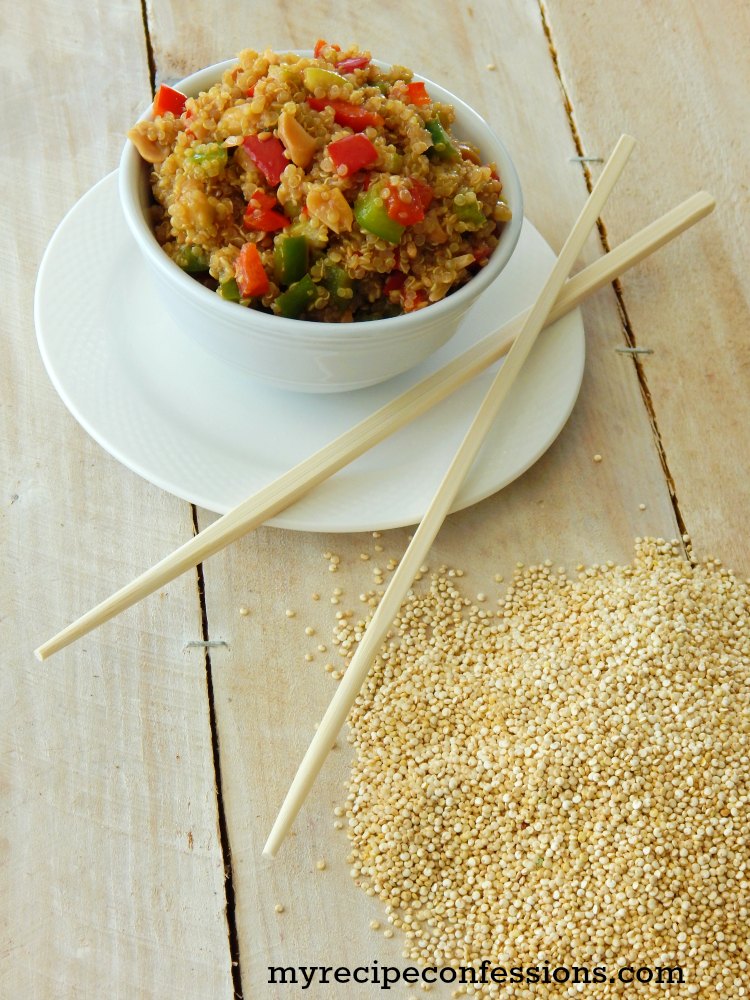 Asian Quinoa Salad
1 cup of quinoa
2 cups of chicken broth
1/2 cup of Kraft's Asian Toasted Sesame Dressing
1 red bell pepper, diced
1 green bell pepper, diced
1 cucumber, peeled, seeded, and diced
1/2 cup of roasted unsalted peanuts, chopped
Instructions
1. Pour the quinoa in a fine strainer and rinse with cold water until the water runs clear. Add the quinoa and chicken broth into a medium-sized saucepan over medium-high heat. Bring the mixture to a boil. Reduce to a simmer, cover and cook until the grain is translucent and the germ has spiraled out from each grain, about 15 minutes.
2. Let the quinoa cool slightly and add the bell peppers, cucumber, and Asian Toasted Sesame Dressing to a bowl and place in the refrigerator for 1 to 2 hours.
3. Toss the chopped peanuts in the salad just before serving.
Here are a few other recipes you might want to try.