Teriyaki, Meatballs, Recipe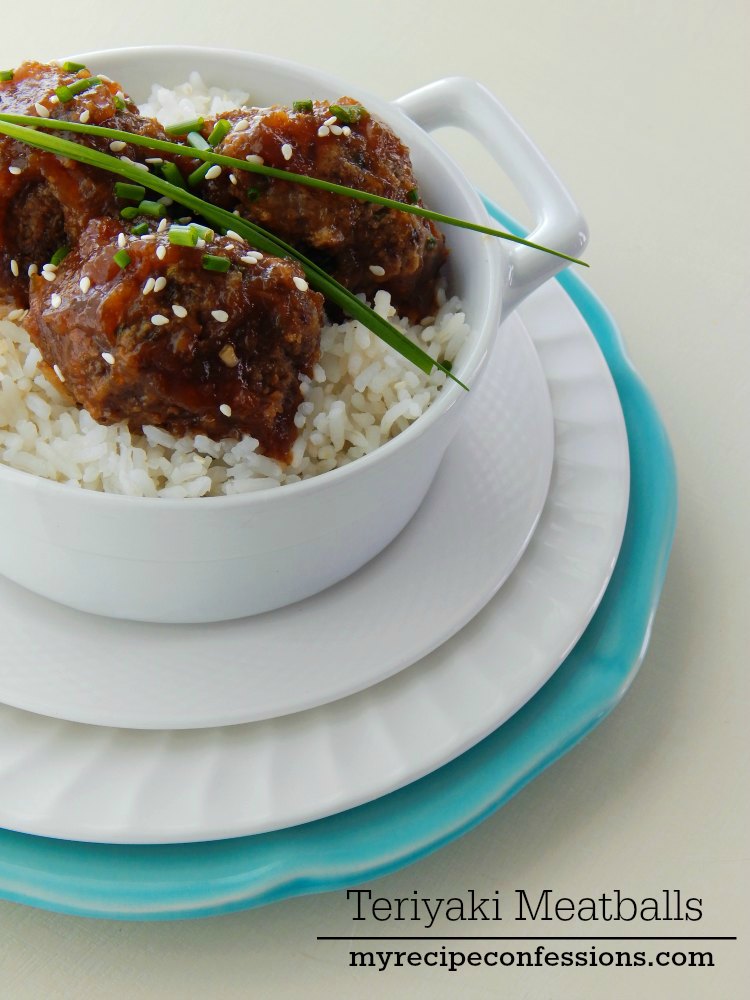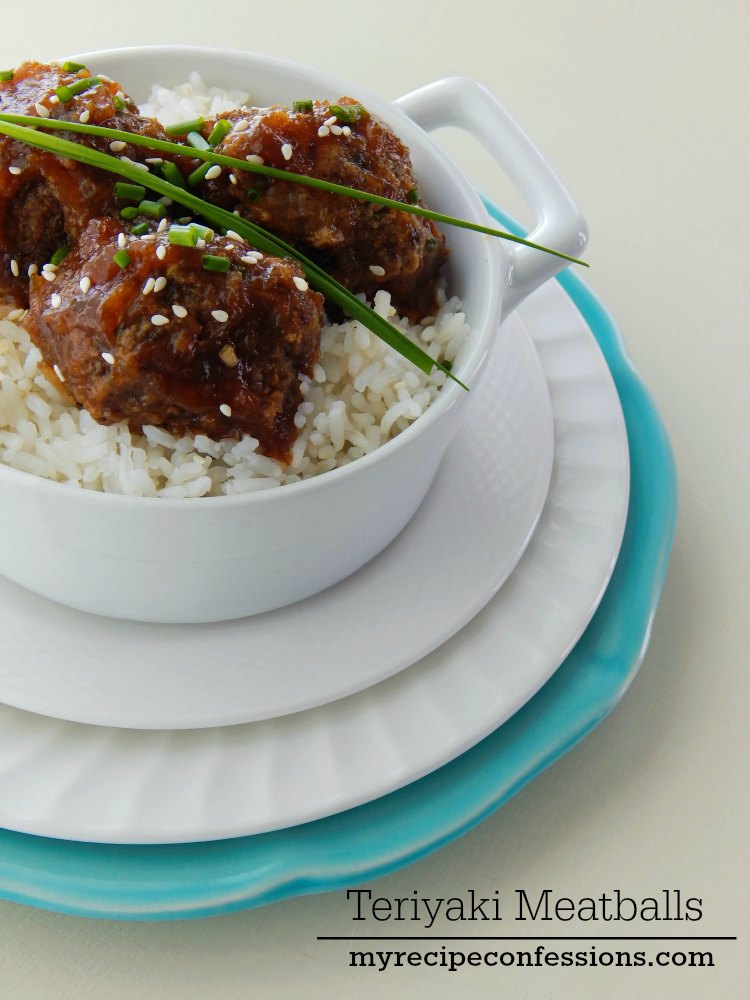 I made these meatballs a few months ago. I loved the meatballs but the sauce was too salty and needed a little more work. So this last week I played around with the sauce a little more and I love how it turned out!
While growing up, meatballs and rice was one of my favorite meals! I love making them for my family now because I know it is a meal that they will all eat. These Teriyaki Meatballs are an amazing spin to the traditional meatball. I know once you try it you will be making it again and again for your family.
With love from my kitchen to yours,
Carrie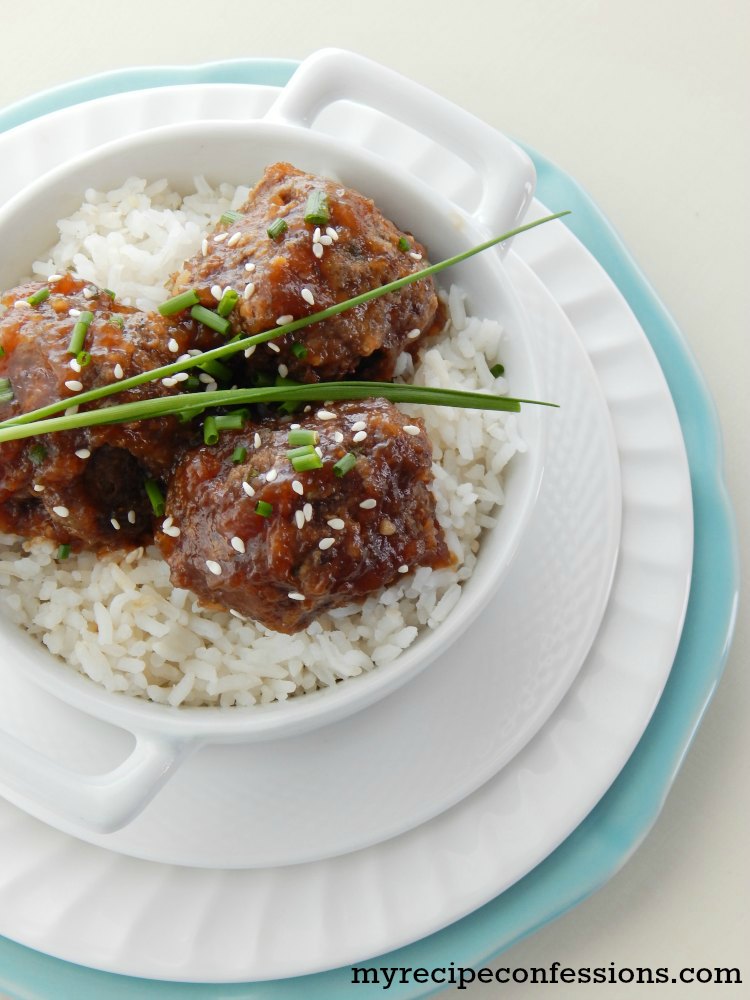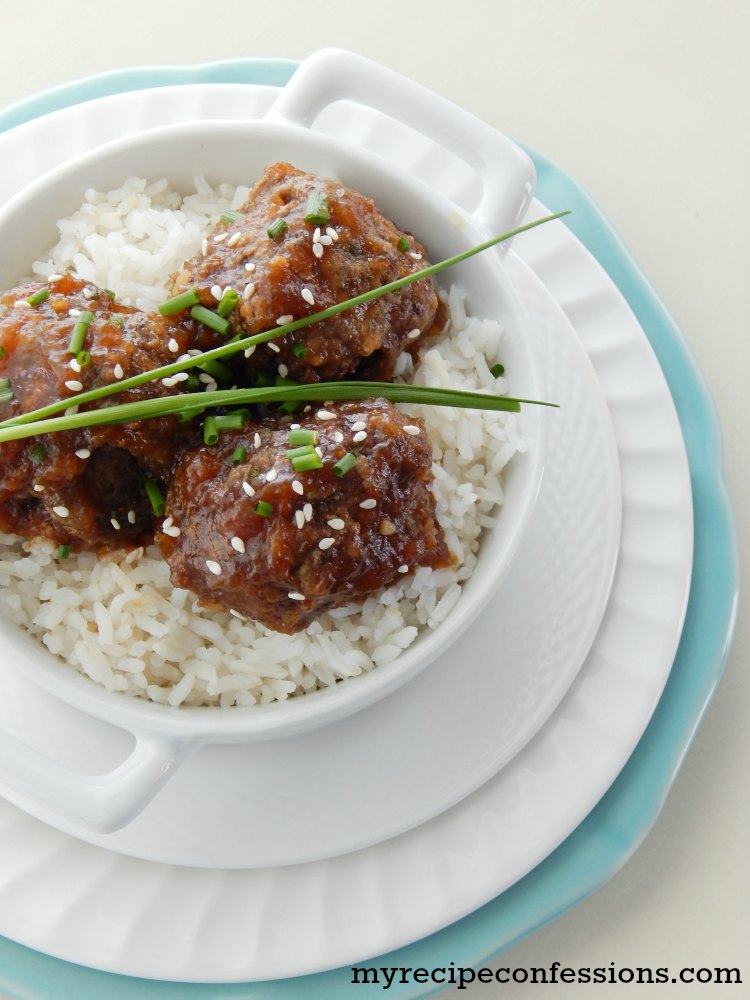 Teriyaki Meatballs
2 lbs of ground beef
1/2 cup of green onions
1  1/2  cup of Panko
1  cup of all-purpose flour
2 eggs
1 tsp. of salt
2 tsp. of soy sauce
1 tbsp. of fresh ginger, minced
1/2 tsp. of black pepper
2 cloves of garlic, minced
Instructions
Preheat oven to 350 degrees
1. Add all of the above ingredients into a large bowl. Mix until well combined. Form meat mixture into 2 inch balls. Place the meatballs on an ungreased baking sheet evenly spaced out.
2. Place the meatballs in the oven for 30 to 45 minutes or until they are cooked all the way through.  Toss the meatballs in teriyaki sauce (recipe below) and serve over rice.
Teriyaki Sauce
2 cups of water
1 1/2 cup of low sodium soy sauce
1 tsp. of fresh ginger, minced
1/2 tsp. of garlic powder
5 tbsp. of brown sugar
4 tbsp. of honey
1/2 cup of cold water
3 tbsp. of cornstarch
Instructions
1. Pour water, soy sauce, ginger, garlic powder, brown sugar, and honey in a medium-sized sauce pan over medium-high heat. Bring to a simmer and stir until the sugar is completely dissolved.
2. In a small bowl, mix the 1/2 cup of cold water and cornstarch until there are not any lumps. Slowly pour the cornstarch mixture into the simmering liquid. Continue to stir until the mixture thickens. Remove from heat .
Here are a few other recipes you might enjoy.