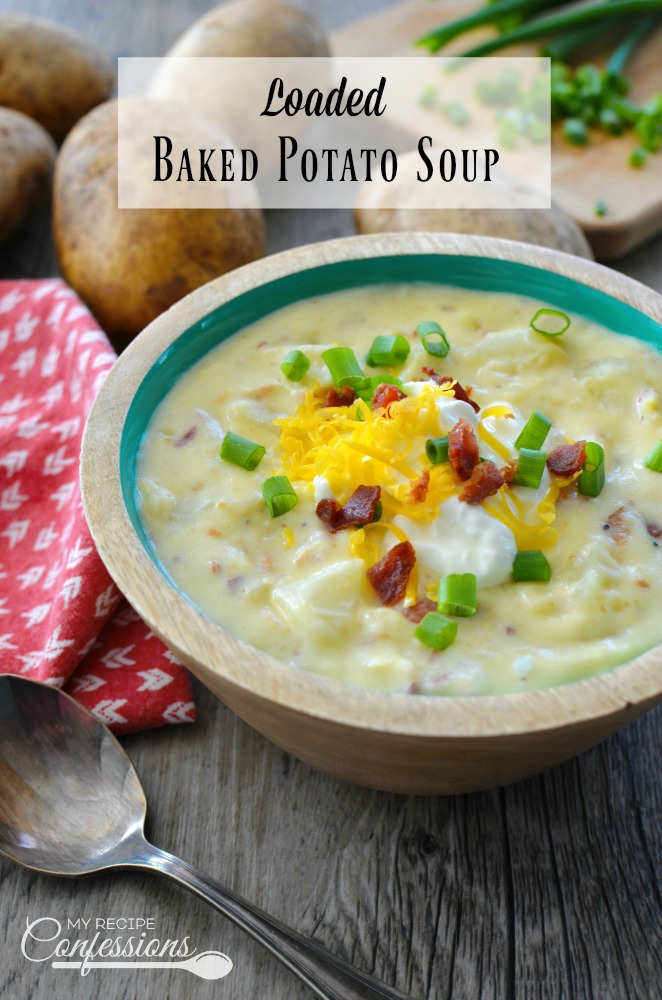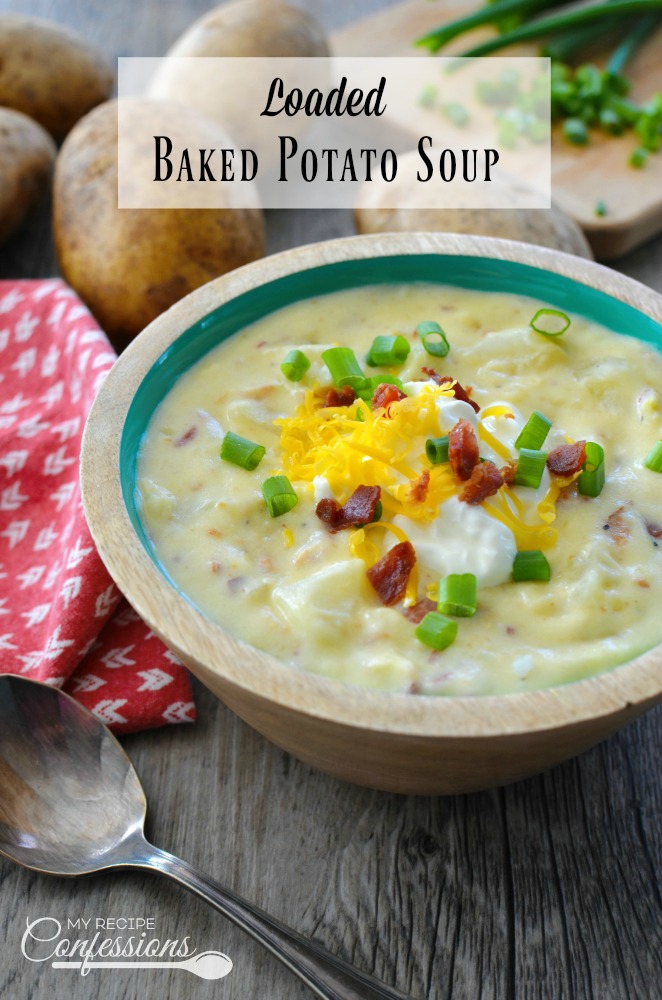 This Loaded Baked Potato Soup will rock your world! Just like the name says, it is loaded with flavor. It tastes just like a velvety soft baked potato with all the fixings. The soup is smooth and creamy with delicious chunks of potato, bacon, and green onions. The smooth, cheesy texture will leave your mouth watering and begging for more.
Sometimes the cook of the house just needs a quick and easy recipe that will knock the socks off of everybody who eats it. This my friends is that recipe. I made this soup on a cold winter night.  It had been a crazy day and I was debating on whether or not I should even bother making it. I was tired and I didn't want to spend a lot of time in the kitchen.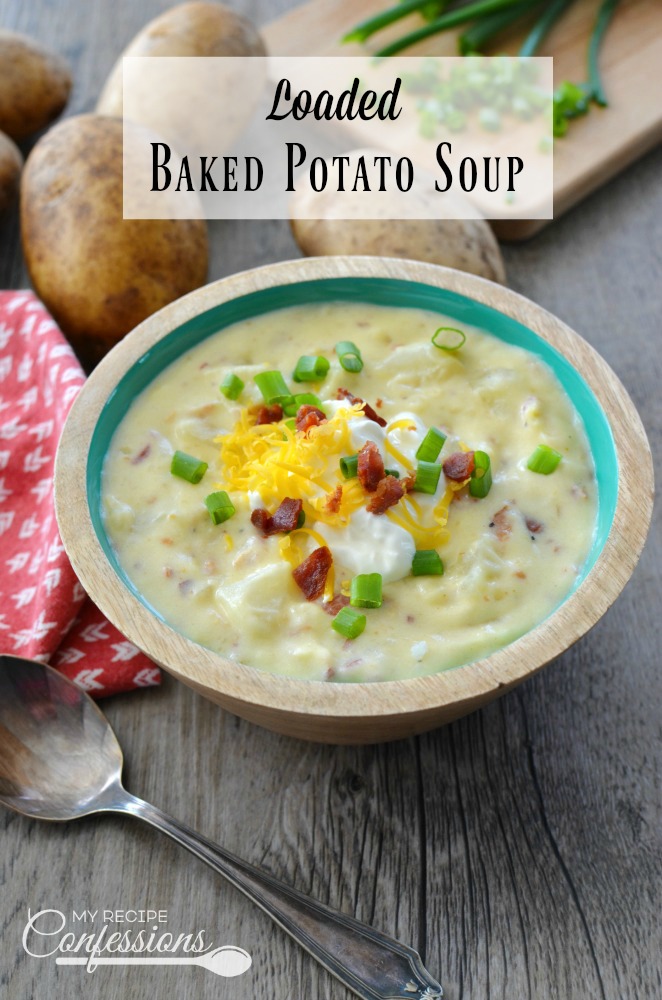 Boy, am I glad that I did. I was really surprised at how fast this soup came together. It is full of flavor and really hit the spot on a cold night.
I like to serve the soup with a dollop of sour cream, shredded cheese, and green onions sprinkled on top.
With love from my kitchen to yours,
Carrie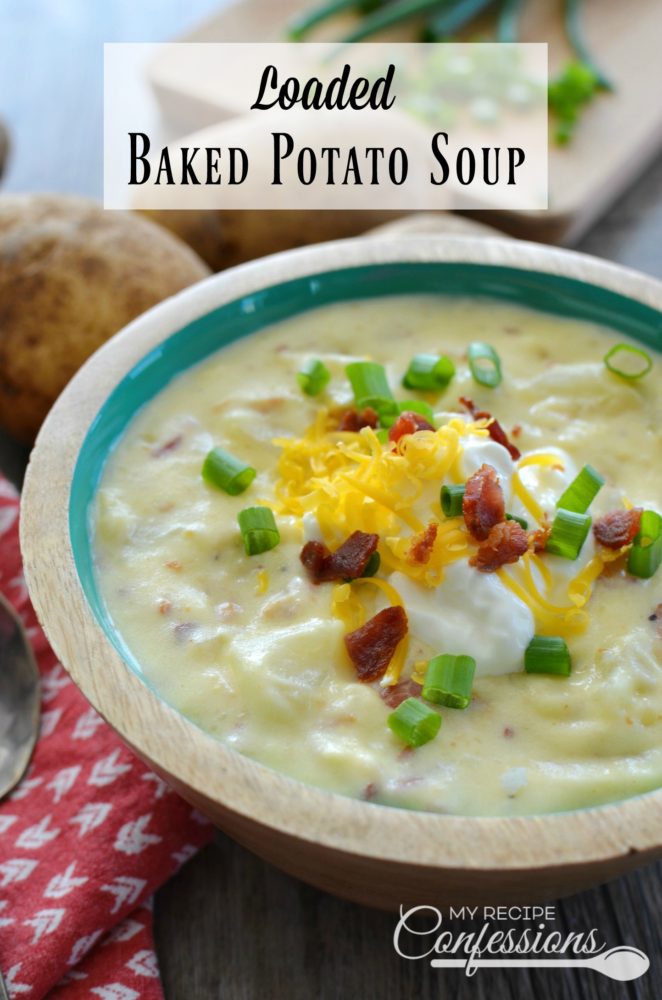 Loaded Baked Potato Soup
4 tbsp. of butter
1/3 cup of all-purpose flour
1 small yellow onion, diced
4 cups of chicken broth
3 lbs. of russet potatoes (about 5 to 6 medium sized potatoes)
4 cups of half & half
1 cup of sour cream ( 1/2 cup reserved for garnish)
2 cups of shredded cheddar cheese ( 1/2 cup reserved for garnish)
1 tsp. of salt
1/2 tsp. of black pepper
1 pkg. of bacon, cooked and crumbled (1/4 cup reserved for garnish)
1/2 cup of green onions, diced
Instructions
Peel, wash, and dice potatoes into 1/2 inch cubes and set aside.
In a large pot over medium-high heat, saute the diced yellow onion in the butter.
Add flour to the sautéed onions and stir constantly until lightly brown (about 1 minute). Add the chicken broth and half & half and whisk until the flour dissolves.
Add the potatoes. Bring the soup to a boil and reduce to medium heat and simmer until potatoes are tender (about 15 to 20 minutes).
Reduce the heat to low and stir in the 1/2 cup sour cream, 1 1/2 cup cheddar cheese, salt, pepper, and the bacon (expect for 1/4 cup of bacon that is for the garnish). Once the cheese is melted remove from heat. Serve immediately. Garnish with sour cream, shredded cheese, bacon, and green onions.
Here are a few other soup recipes you should try.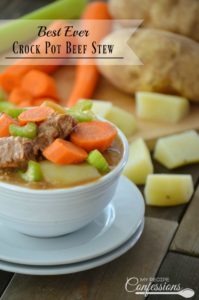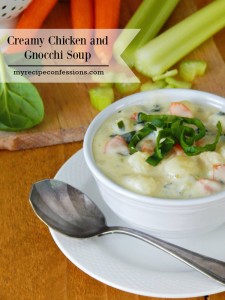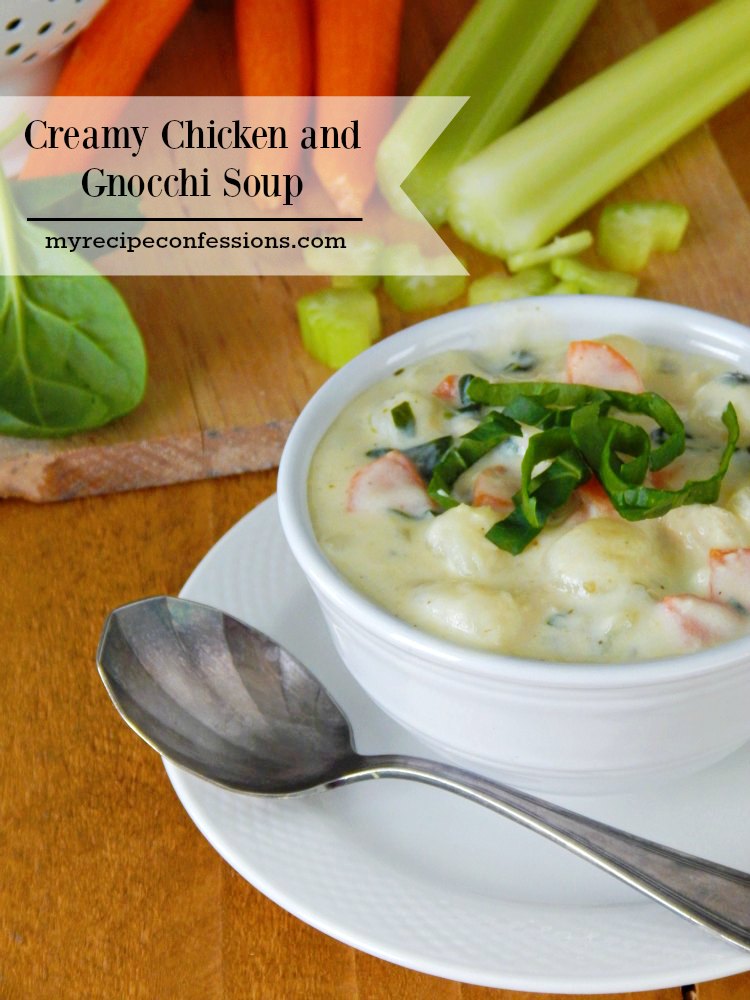 Creamy Chicken and Gnocchi Soup