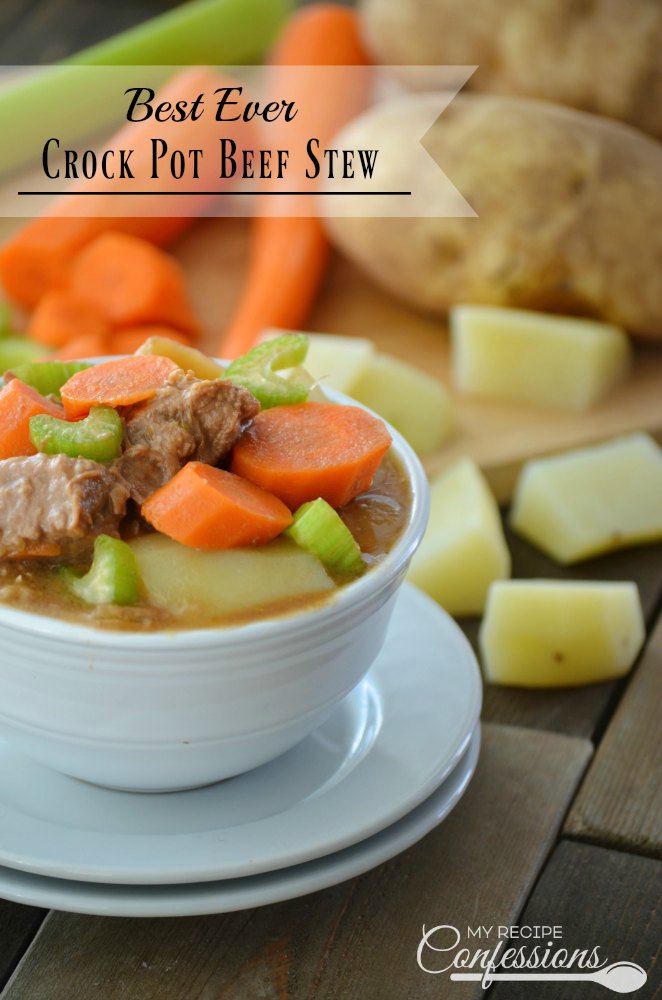 Best Ever Crock Pot Beef Stew is full of flavor and is perfect for a cold night or even a warm night. There is only a little bit of prep work to make the stew. The rest of the time it just simmers in the crock pot. Your home will be filled with a rich aroma as this mouth-watering beef stew cooks.
The beef is so tender it practically melts in your mouth.  Once the stew is finished cooking, I take the juice out of the crockpot and thicken it with a roux to make a gravy.  Then I add the gravy back to the rest of the stew. This is one of the secrets to a good stew because the gravy will coat all the ingredients and ensure a rich and savory taste in each bite. This recipe makes enough to feed your family and then have some to eat the next day. That is two days of yummy goodness. You are sure to be the star of the kitchen!
With love from my kitchen to yours,
Carrie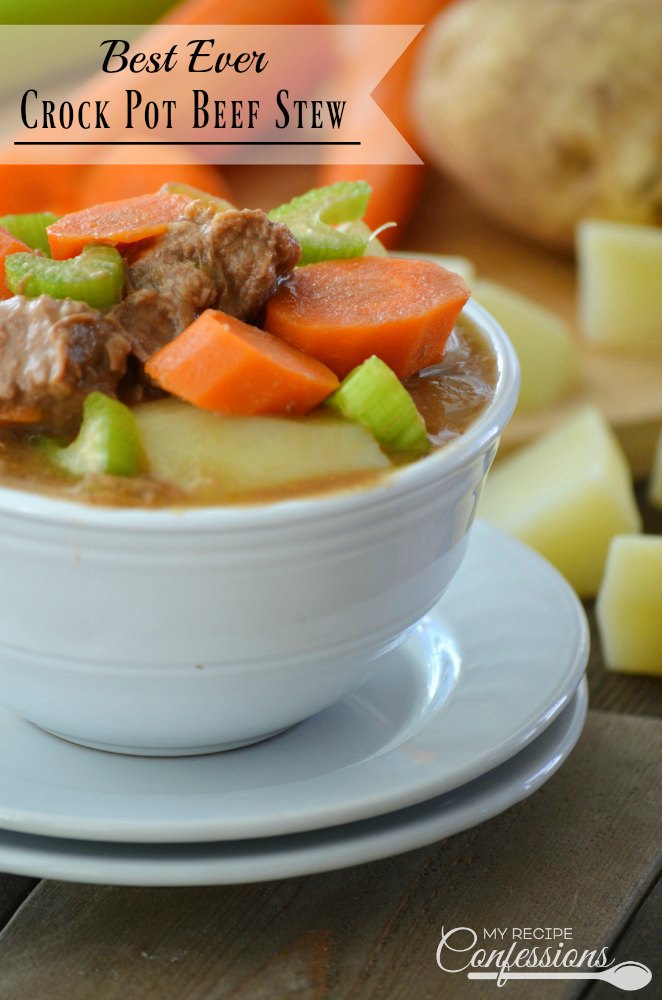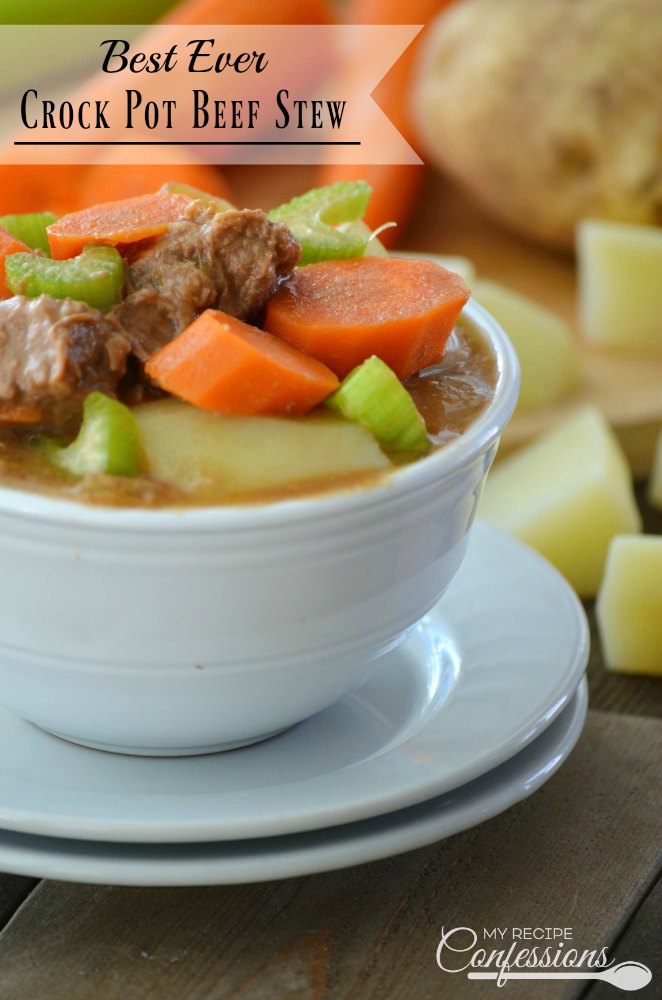 Beef Stew
3 lbs. beef roast, cubed
1 medium-sized onion, diced
2 c. carrots, chopped
1 1/2 cups of celery, chopped
5 c. russet potatoes, cubed
¼ c. pearl barley
4 c. beef broth
4 c. vegetable broth
2 bay leaves
1 tsp. kosher salt
½ tsp. garlic powder
½ c. flour
½ c. butter
1. Add beef cubes, onion, carrots, celery, potatoes, barley, bay leaves, beef and vegetable broth to the crock pot.
Cook on high for 6 hours or on low for 8 hours.
Remove the juice from the stew and pour it into a medium-sized sauce pan.
Add the salt and garlic powder to the juice.
Simmer the juice on medium high heat.
 To make the roux, melt the butter in a small sauce pan over medium high heat.
Add ½ c. flour to melted butter and stir constantly until in turns a golden brown color and has a nutty aroma. Let the roux cool down slightly.
Whisk the roux into the juice.
Let the juice simmer until it thickens (about 10 minutes).
Add the gravy back into the stew. Serve and enjoy!