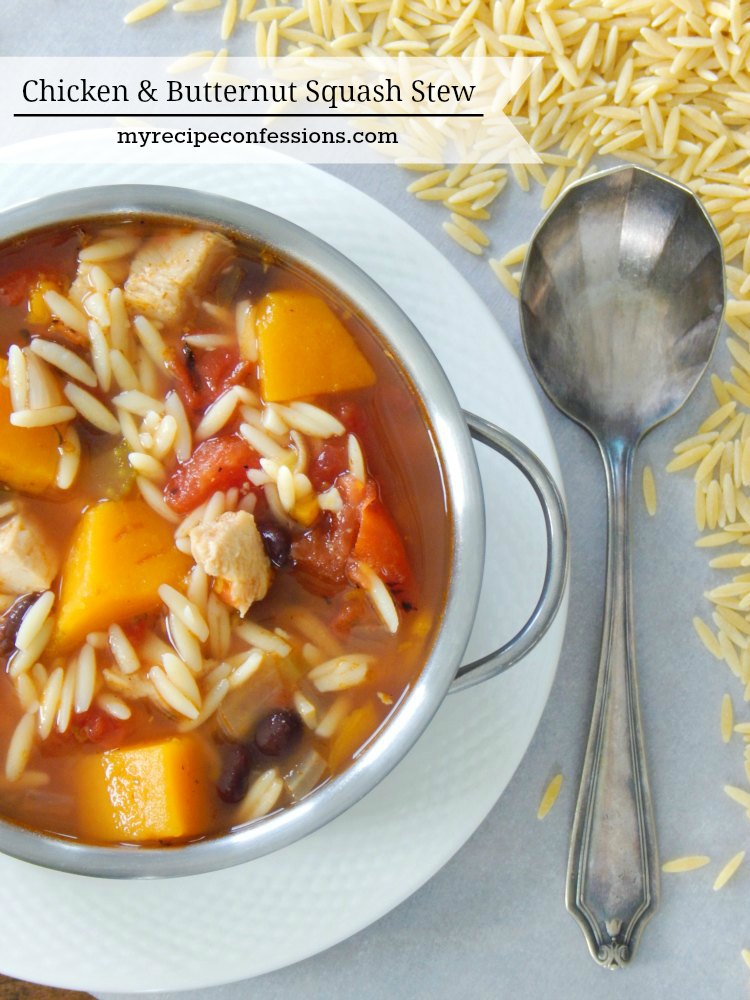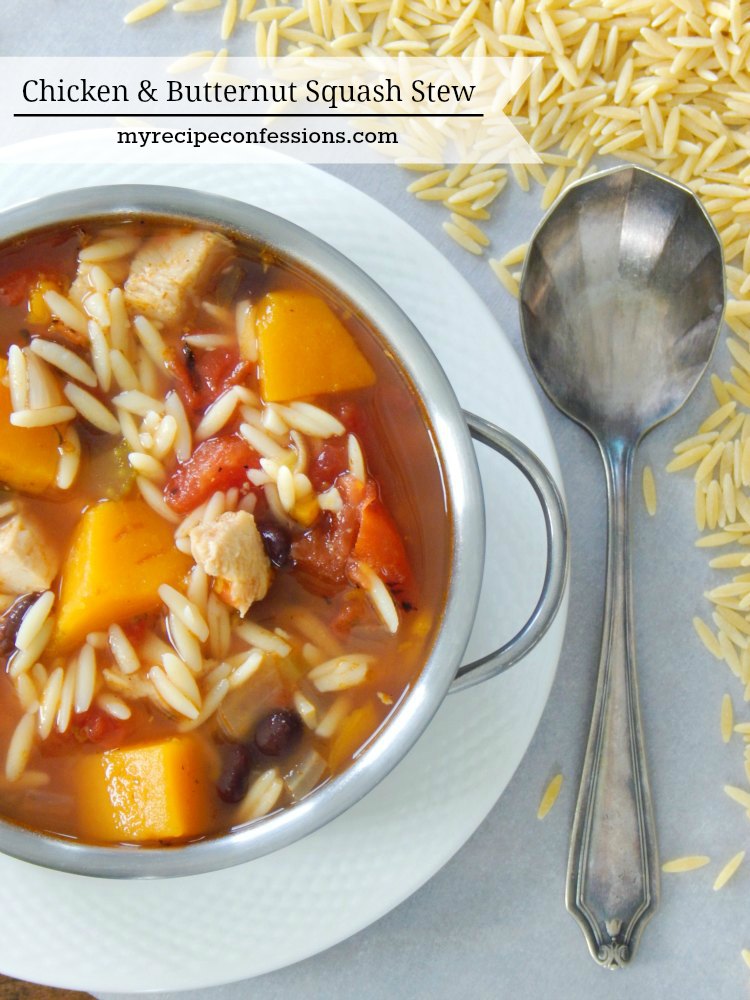 I guess I have been making a lot of soup lately because the other day my three year old said to me " Mom, maybe you shouldn't make soup anymore".  At the time he was mad because I told him that he had to at least try the soup or he wouldn't get any dessert. I wish I could tell you that he tried it and loved it but he is my pickest eater and trying anything new is completely out of the question.
I on the other hand love this soup! It warmed me up from head to toe. I know I have said this many times about soup but I love soup this time of year! You just can't beat a hot bowl of soup on a cold night.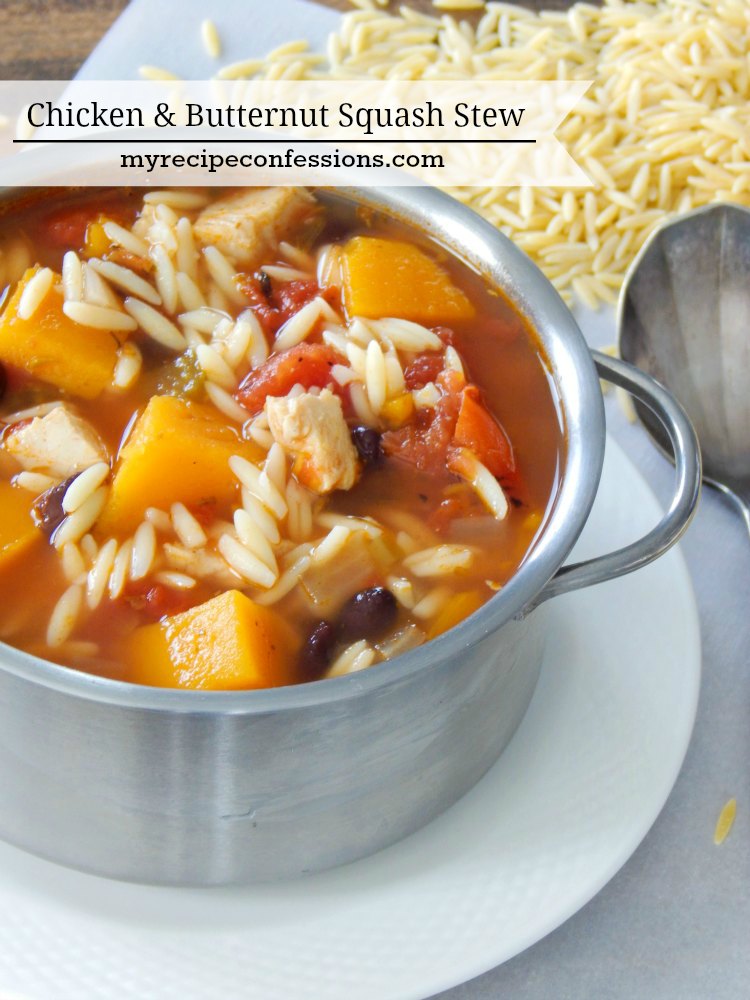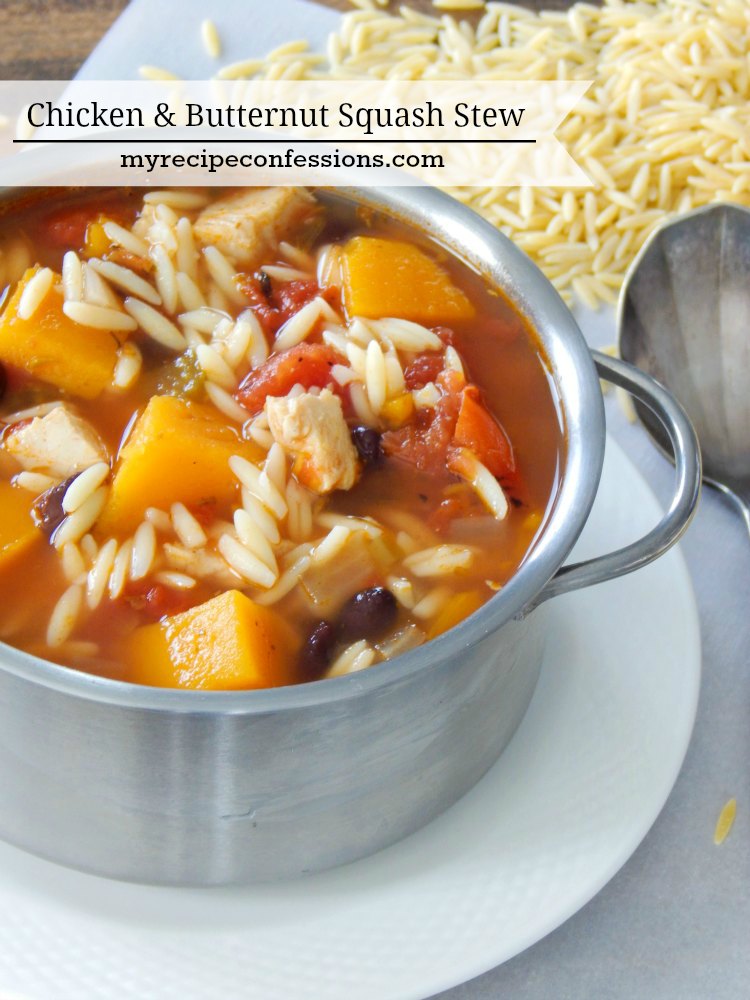 I love how quick this soup comes together. I made it on a Sunday night after we got home from church. I like to have a nice hearty meal on Sundays but I don't want to spend the evening cleaning up the kitchen. Therefore, this soup was the perfect solution. It was quick to make, easy cleanup, and very feeling.
For all my gluten free friends out there, simply swap out the orzo for rice and you can enjoy this soup as well.
With love from my kitchen to yours,
Carrie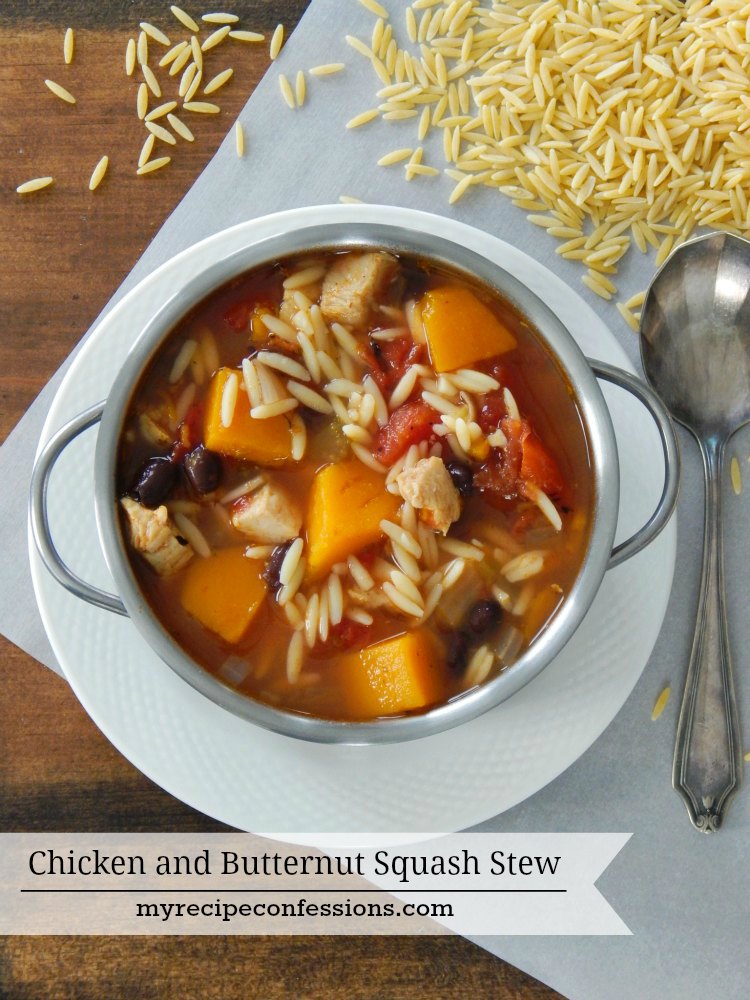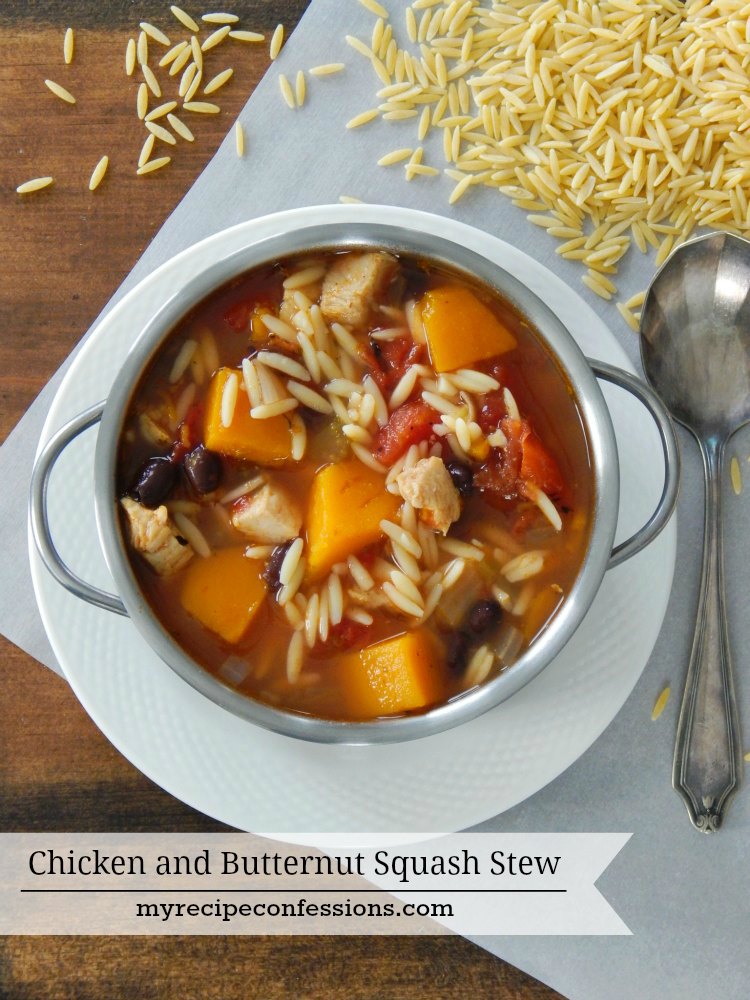 Butternut Squash and Chicken Stew
1 medium red onion, diced
3 stalks of celery, diced
2 garlic cloves, minced
1 tbsp. of olive oil
2 lbs. of butternut squash, peeled and cubed
6 cups of chicken broth
2 chicken breast, cooked and diced
2 (14.5 oz) cans of fire roasted tomatoes
5 (15 oz.) cans of black beans
1/2 cup of dried orzo
2 tsp. of salt
2 tsp.of oregano
1/4 tsp. of sage
Instructions
In a large sauce pan over medium-high heat, add the olive oil and saute the onions, celery, and garlic until tender. Add the chicken broth, tomatoes, black beans, and chicken to the pan. Turn down heat to medium-low and bring the soup to a simmer.
 In a microwave heat proof bowl, add the butternut squash and 1/4 cup to 1/2 cup of water (enough to cover 1 inch of the bottom of the bowl). Cover with plastic wrap and microwave for 5 minutes. Turn the squash over and microwave for an additional 3 to 4 minutes or until fork tender.
Remove 1/2 of the butternut squash from the bowl and add it to the soup. Return the remaining squash to the microwave and cook for 2 more minutes. Drain the water from the bowl and mash the squash. Add the mashed squash to the soup.
Cook the orzo according to the package directions. Add the orzo, salt, oregano, and sage to the soup and simmer for 20 minutes.
This recipe is adapted from Hearty Chicken with Butternut Squash and Quinoa by Cookin Canuck.
Here are a few other soup recipes that you need to try.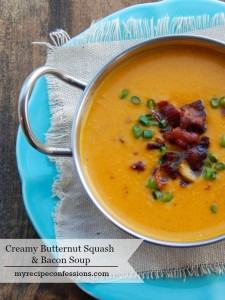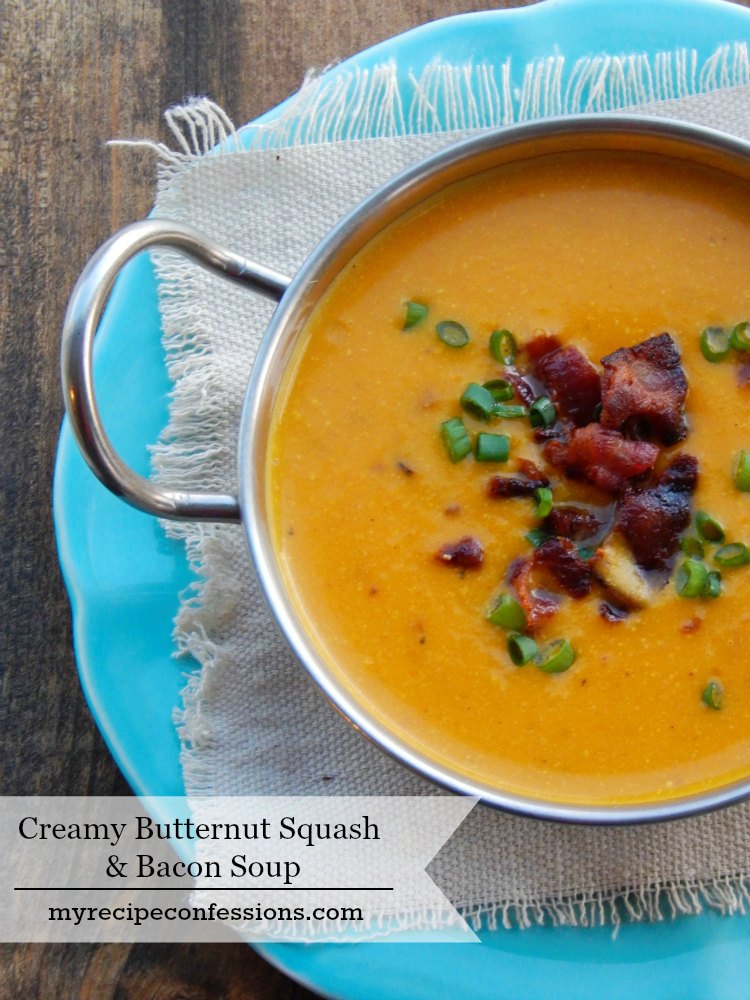 Creamy Butternut and Bacon Soup