Argentine Empanadas have always been my favorite. My mom is from Argentina and her homemade empanadas are amazing! The simple dough recipe results in a buttery, flaky crust and the beef filling is beyond delicious.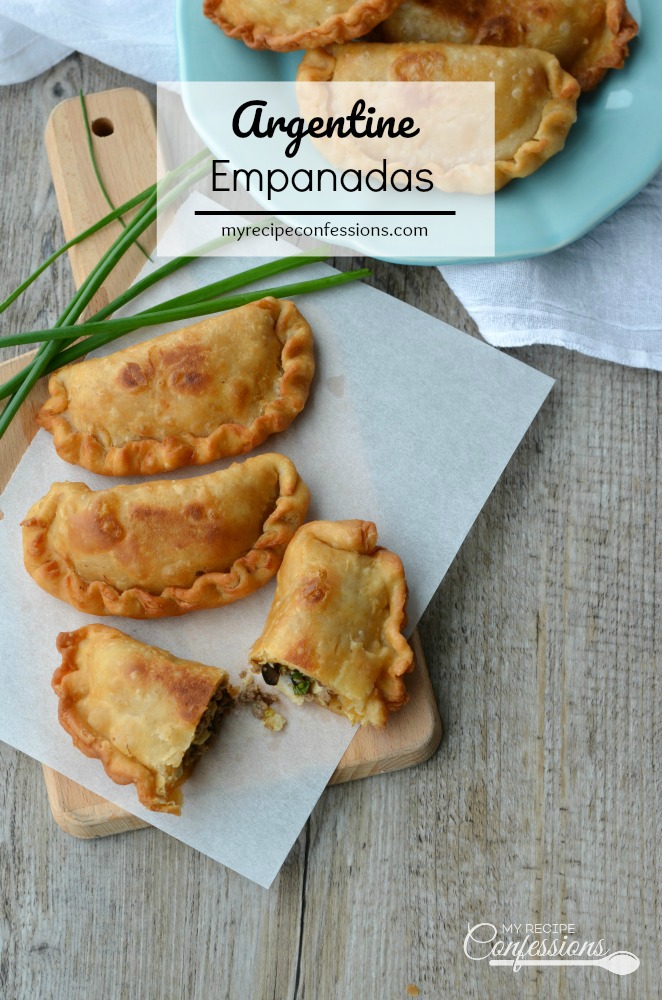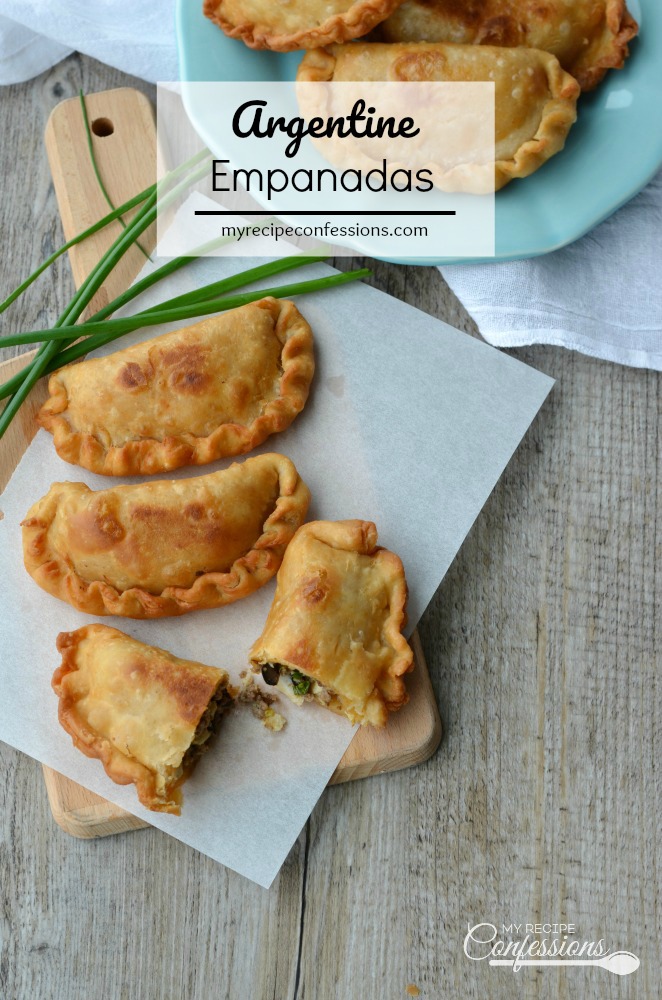 While my siblings and I were growing up, you better believe that there was never any leftovers when we had empanadas for dinner. She usually made them a couple different ways. She made a few with raisins in the meat mixture. Most of my family didn't like the raisins so she only made a few. Then she would make some with green olives in the meat mixture and some with black olives in the meat mixture. She would bake a batch and fry a batch.
I will admit that my favorite way to eat Argentine Empanadas is fried, but they are still really good when they are baked. The great thing about this recipe is that the empanadas are not dry when they are baked. They are still juicy and flavorful with a delicious flaky crust.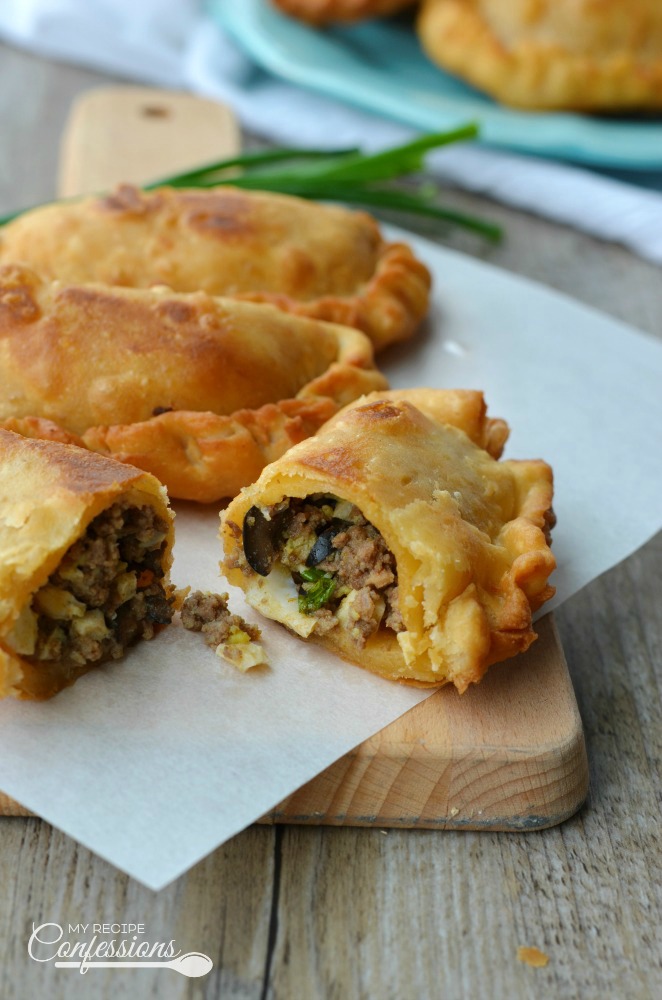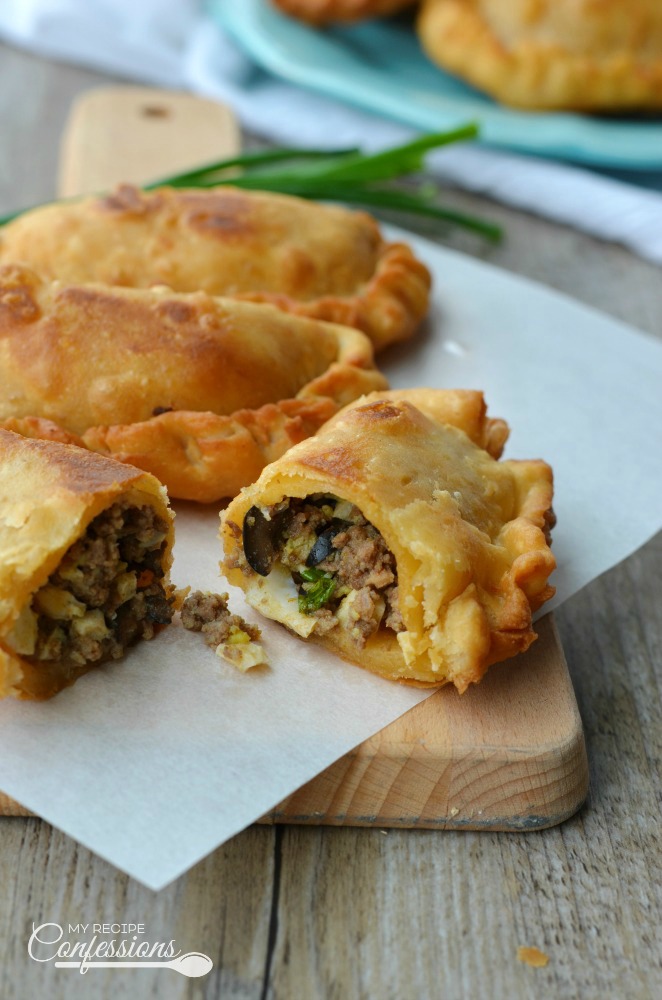 This dough is so yummy and flaky. Some people get intimidated by making the dough from scratch or think that a lot of time is being saved by using the pre-made discs. I promise that making the dough is very simple and it really doesn't take that long to make. And it tastes a hundred times better than the per-made discs.
One important trick to the perfect flaky dough is letting the dough chill in the fridge. I have made the dough the night before. Just keep it in the fridge until you are ready to make the empanadas.
There are many different variations for empanadas depending on where you live in Argentina. Many of the Central and South American counties make different variations of empanadas as well. I am pretty confident in saying that I have never had an empanada that I didn't like. In fact, just thinking about them is making my mouth water!
With love from my kitchen to yours,
Carrie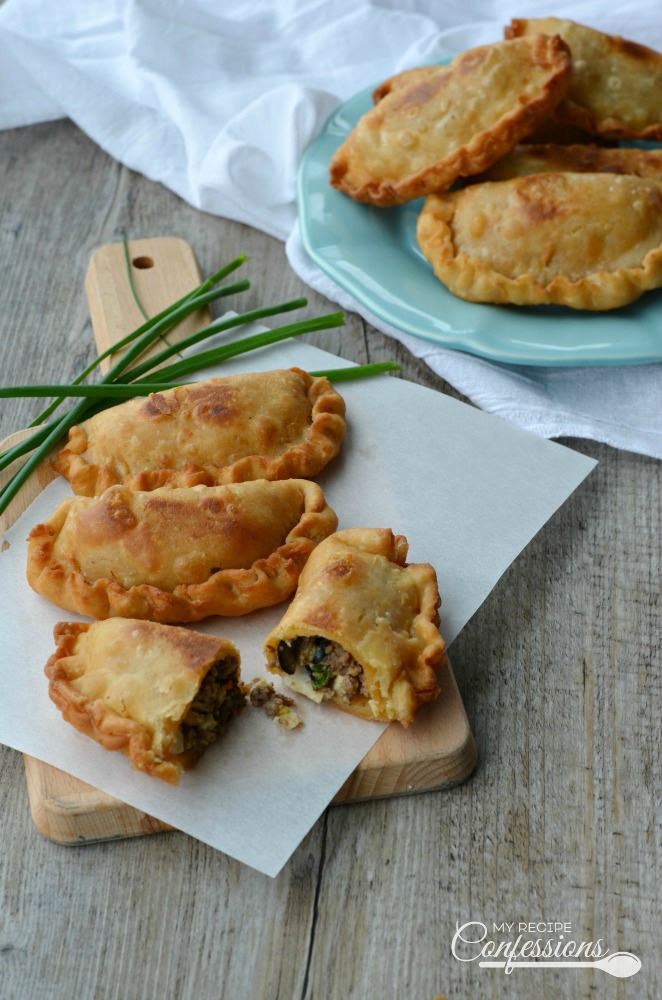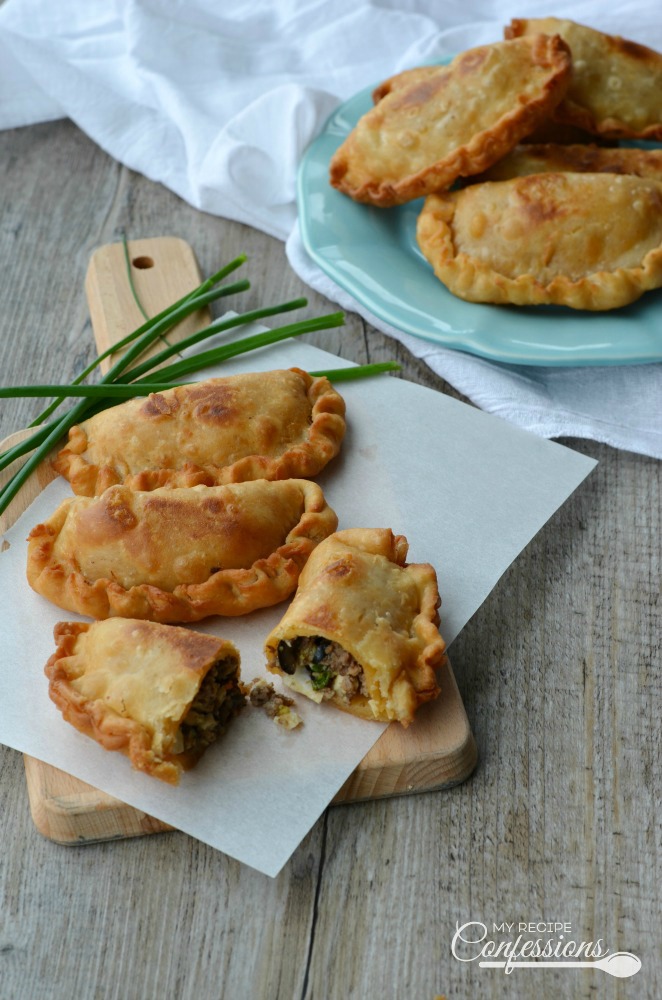 Argentine Empanadas
Dough:
1 cup of water
3/4 cup of butter
2 3/4 cup of flour
2 tsp. of salt
1 tsp. of paprika
Instructions
1. Heat the water and butter in a saucepan over medium-high heat until butter is melted.
2. Mix flour, salt, and paprika in a large mixing bowl and make a well in the center of the flour.
3. Pour a little of the hot liquid in the well and mix. Pour the remaining liquid over the dough and mix well. Wrap the dough in plastic wrap and chill in the fridge for at least 2 hours.
Meat Filling:
1 lb. of lean ground beef
1/2 cup of green onions, chopped
1 cup of black olives or green olives, chopped
1 cup of raisins (optional)
3 hard boiled eggs, chopped
1 tsp. of salt
1 tsp. of cumin
1/2 tsp. of paprika
1/2 tsp. of garlic powder
Instructions
1. In a pan over medium-high heat, brown the ground beef.
2. Stir the remaining ingredients into the ground beef.
Empanada Assembly;
1. Remove the chilled dough from the fridge and divide evenly into 12 sections. Roll into golf sized balls.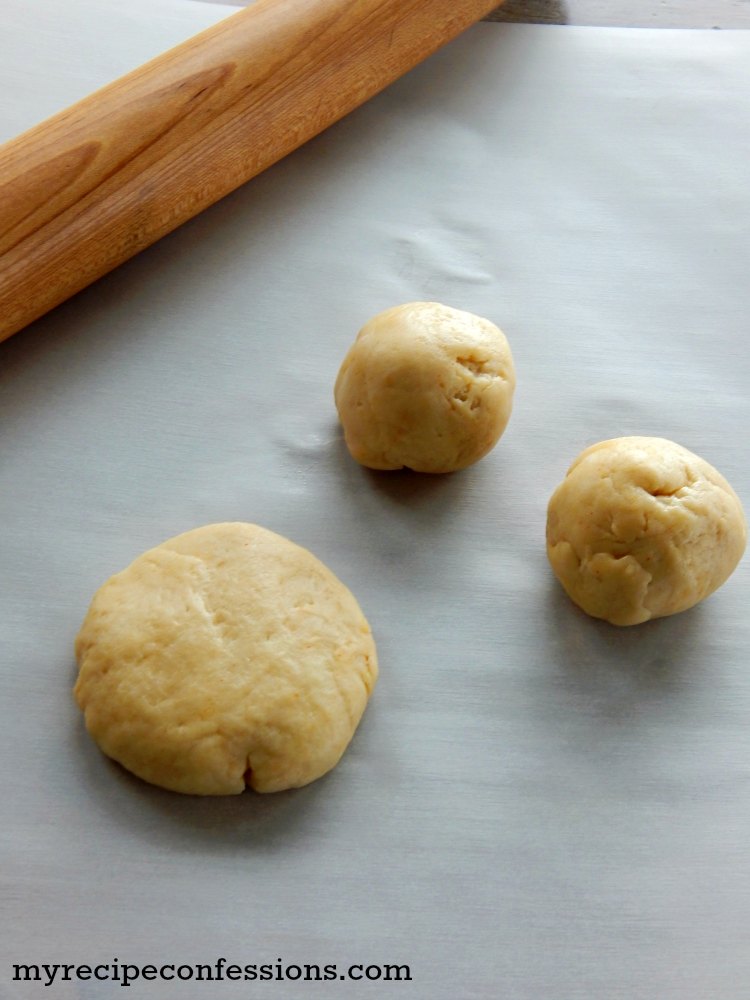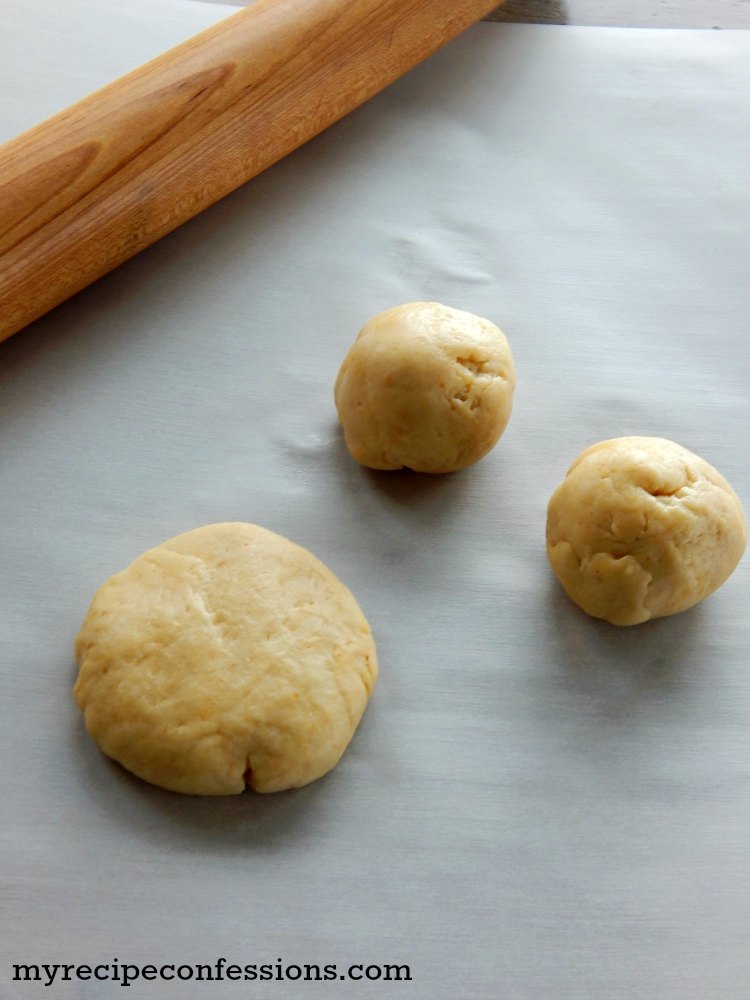 2. Roll each dough ball into a 5 inch circle.
3. Add 2 tbsp. of meat filling into the center of each circle.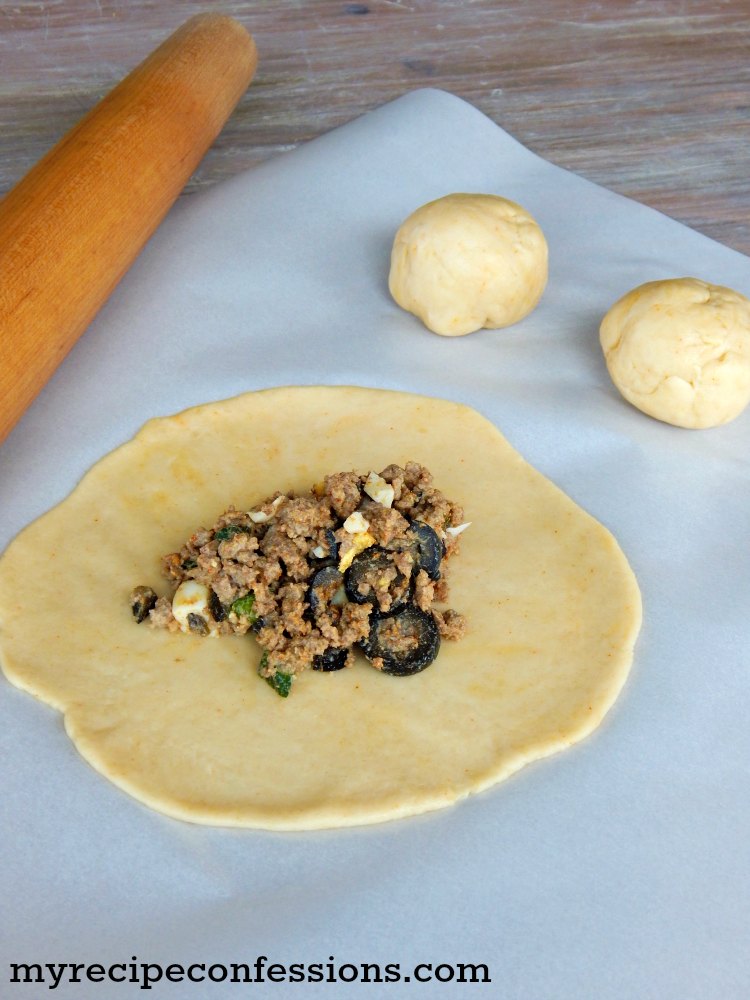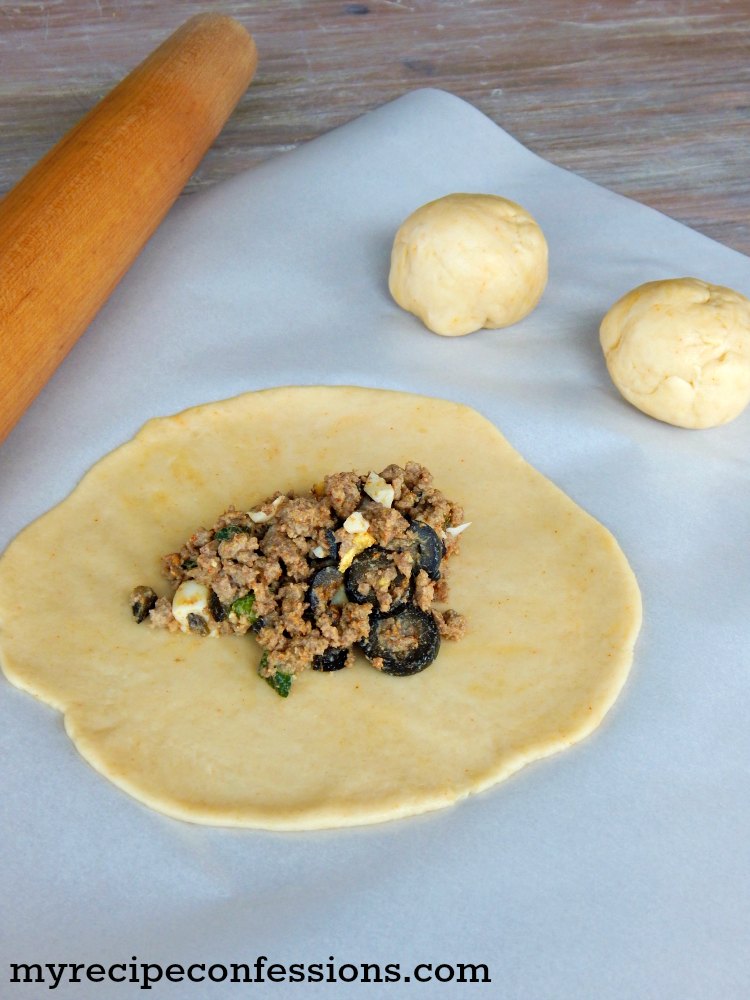 4. Fold half of the dough over the meat filling and press down the edges.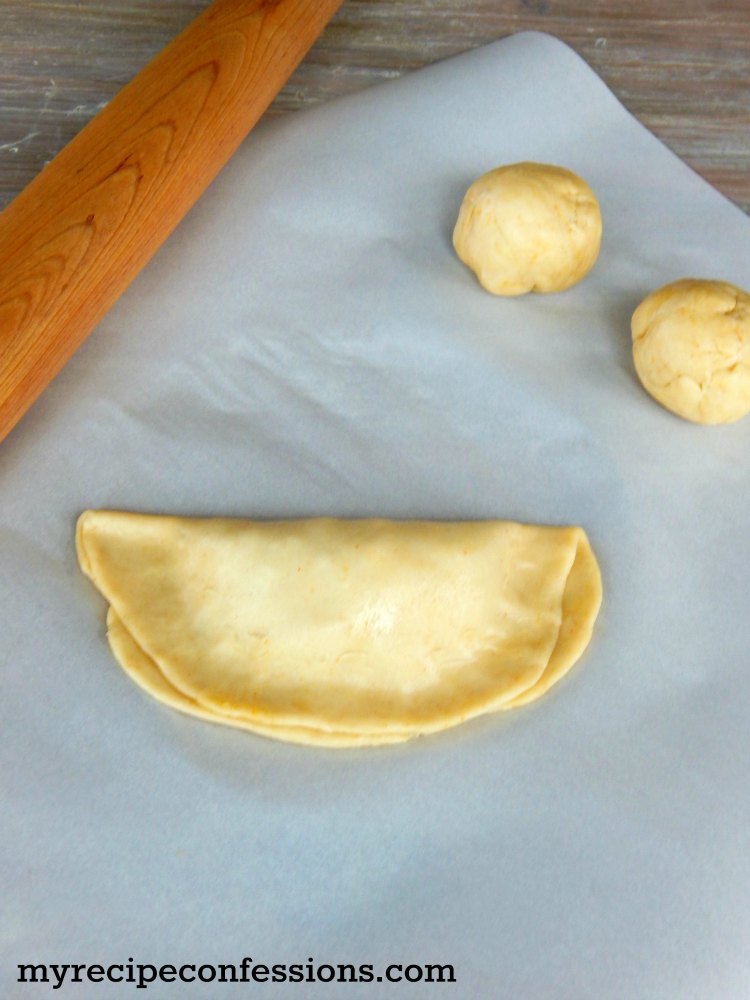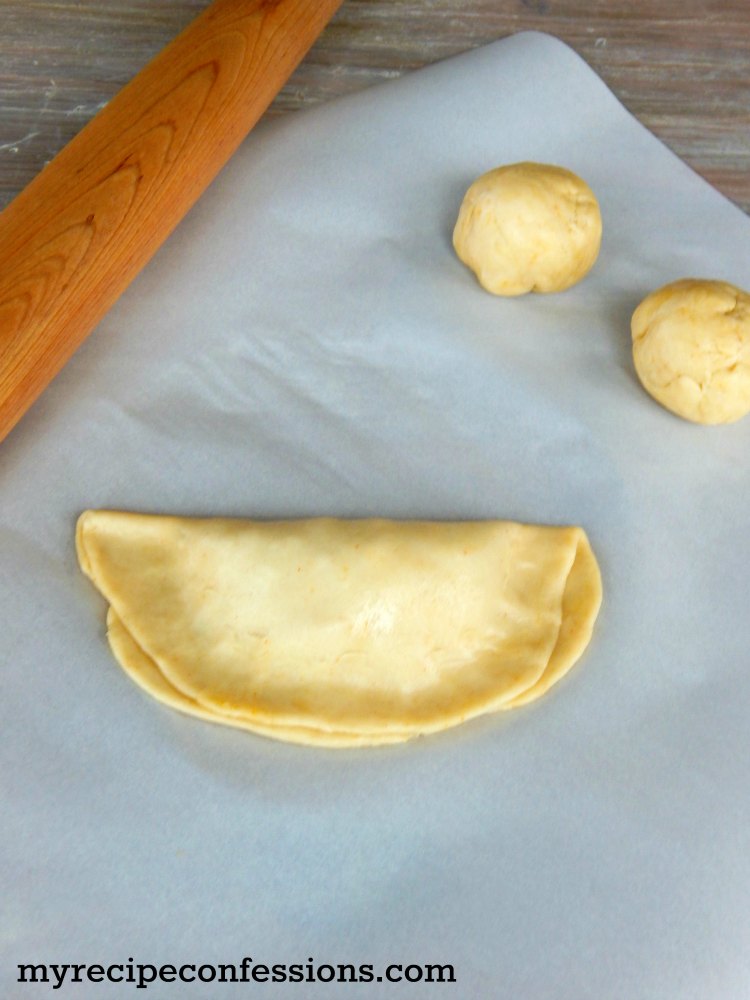 5. To seal the edges, twist a 1/2 inch section at a time of the dough and press down with your finger. Continue all the way around the empanada. You can also seal the edges by pressing a fork around the edge of the empanada.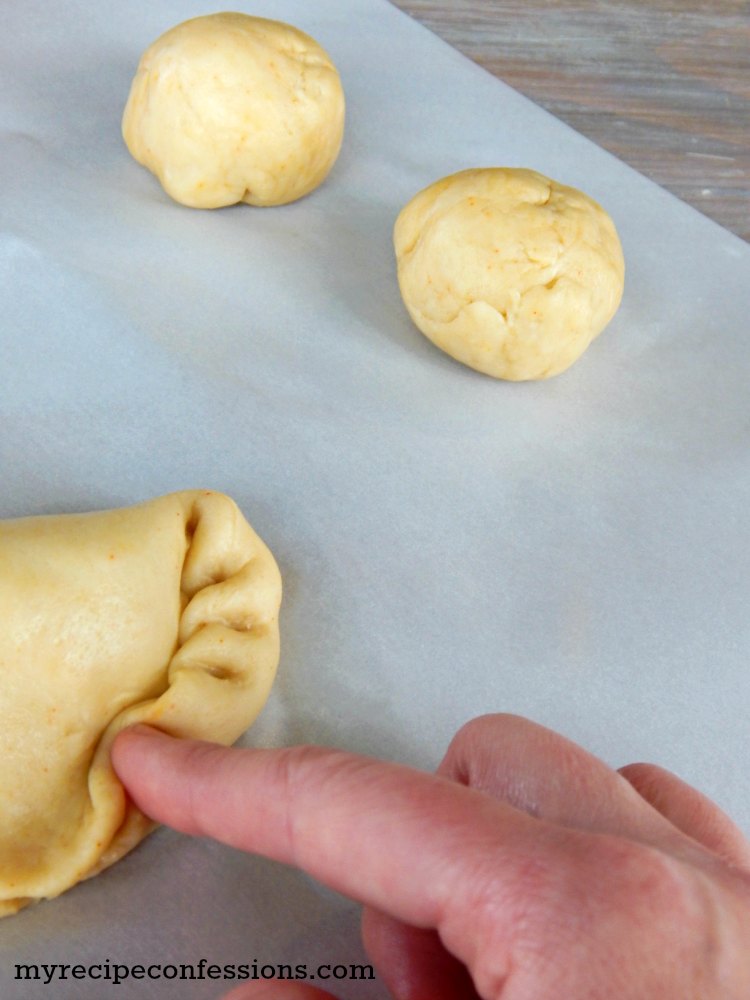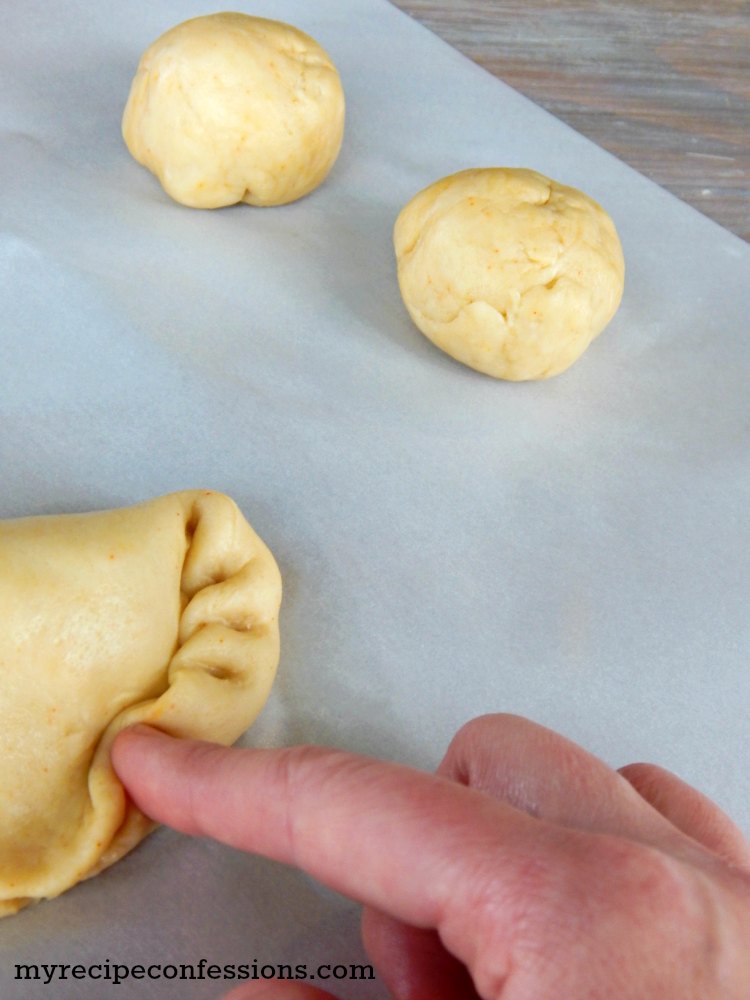 6. Place the empanadas 1 inch apart on a baking sheet sprayed with cooking spray. Place in the fridge for 30 minutes.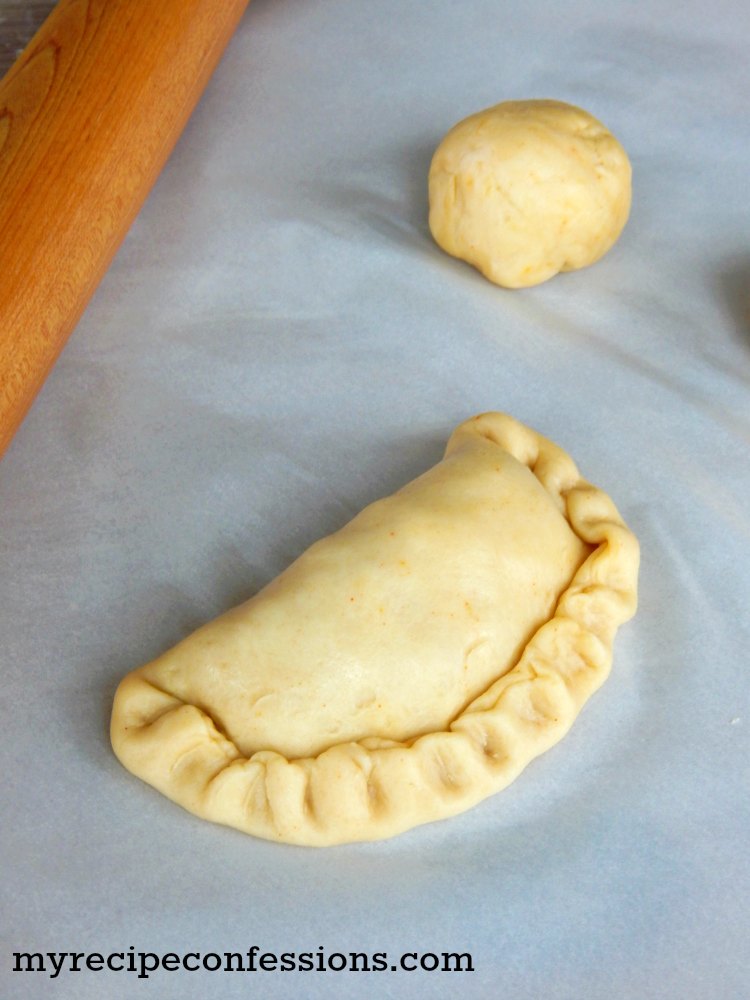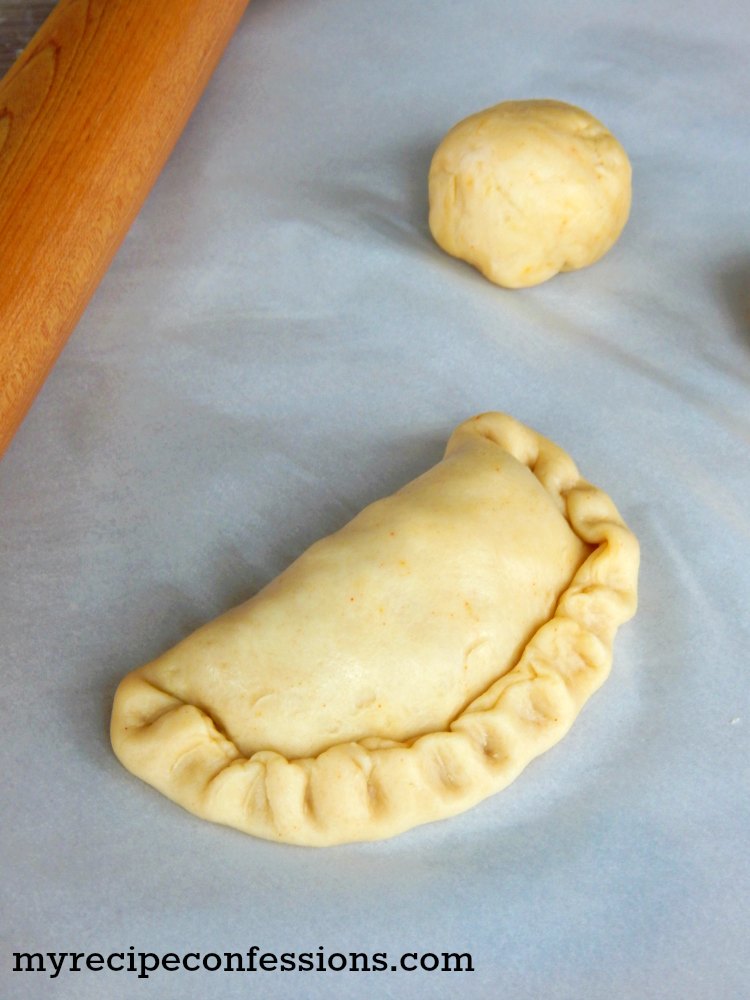 Baked Empanadas:
Remove the chilled empanadas from the fridge and bake in oven at 400 degrees for 20 to 25 minutes or until the empanadas are a light golden brown.
Fried Empanadas:
Fill a deep saucepan with canola oil to a 2 1/2 inch depth. Heat the oil over medium-high until hot but not smoking. Fry the empanadas until light golden brown and crispy turning over once. Place the cooked empanadas on a paper towel lined plate to drain the oil.
* Be very careful while frying the empanadas. The oil will get very hot and can cause severe burns or even a fire. Make sure to keep children away from the stove. The oil can splatter and burn them.
The empanada dough recipe is adapted from userealbutter.com.
This recipe was originally posted on March 3, 2015.
Here are a few other recipes you might like.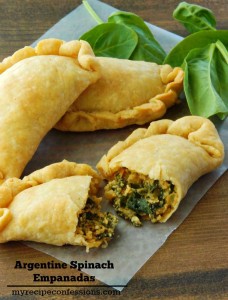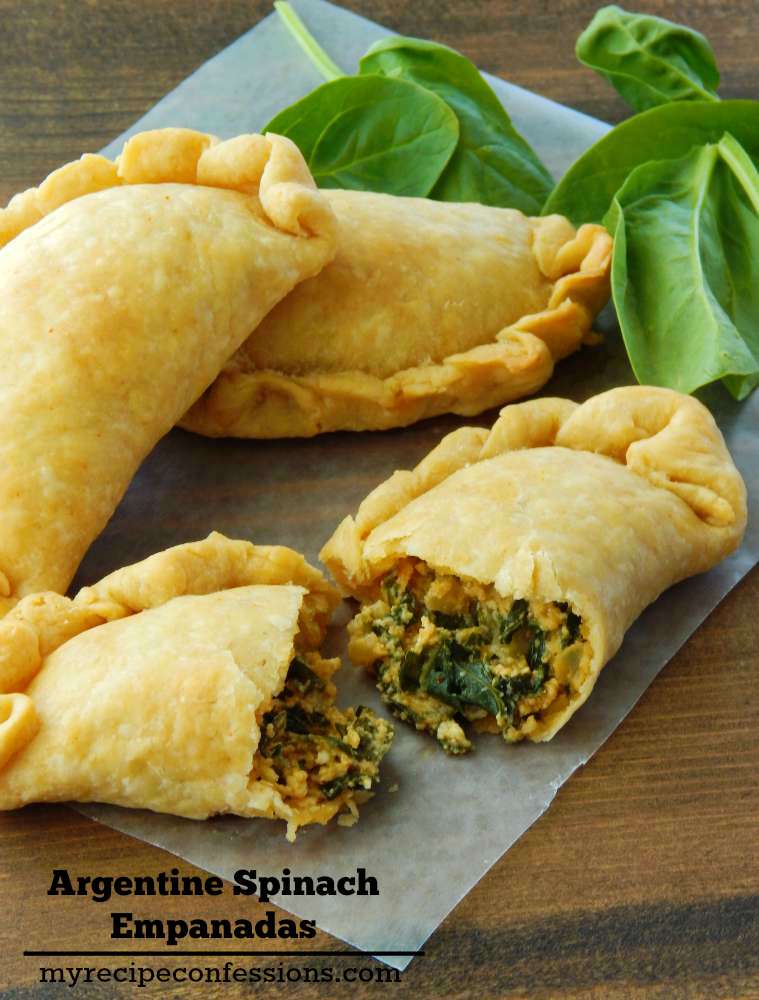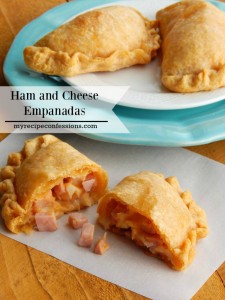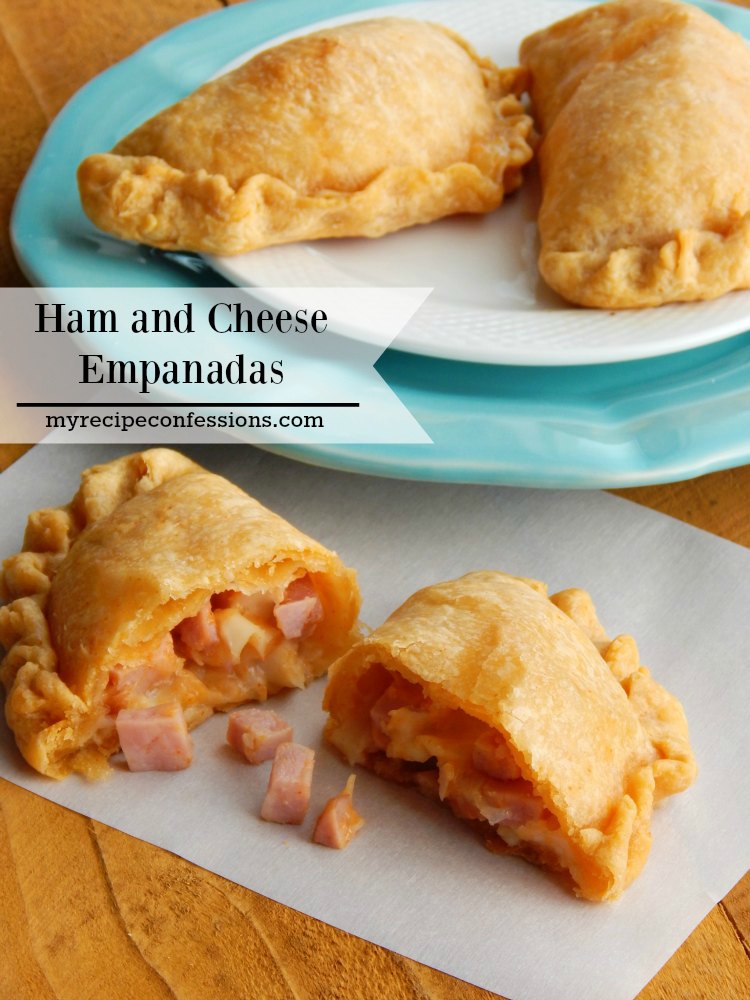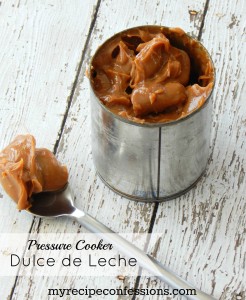 Pressure Cooker Dulce De Leche