If you have never had homemade Dulce De Leche, you are seriously missing out! It is 100 times better than the store bought versions. My mom is from Argentina, so I grew up eating this heavenly caramel. When I was little, there weren't any stores around my home that carried Dulce De Leche. So my mom made her own. We loved eating it on toast, dipping our apples in it, and I might have even ate it by the spoonfuls from time to time.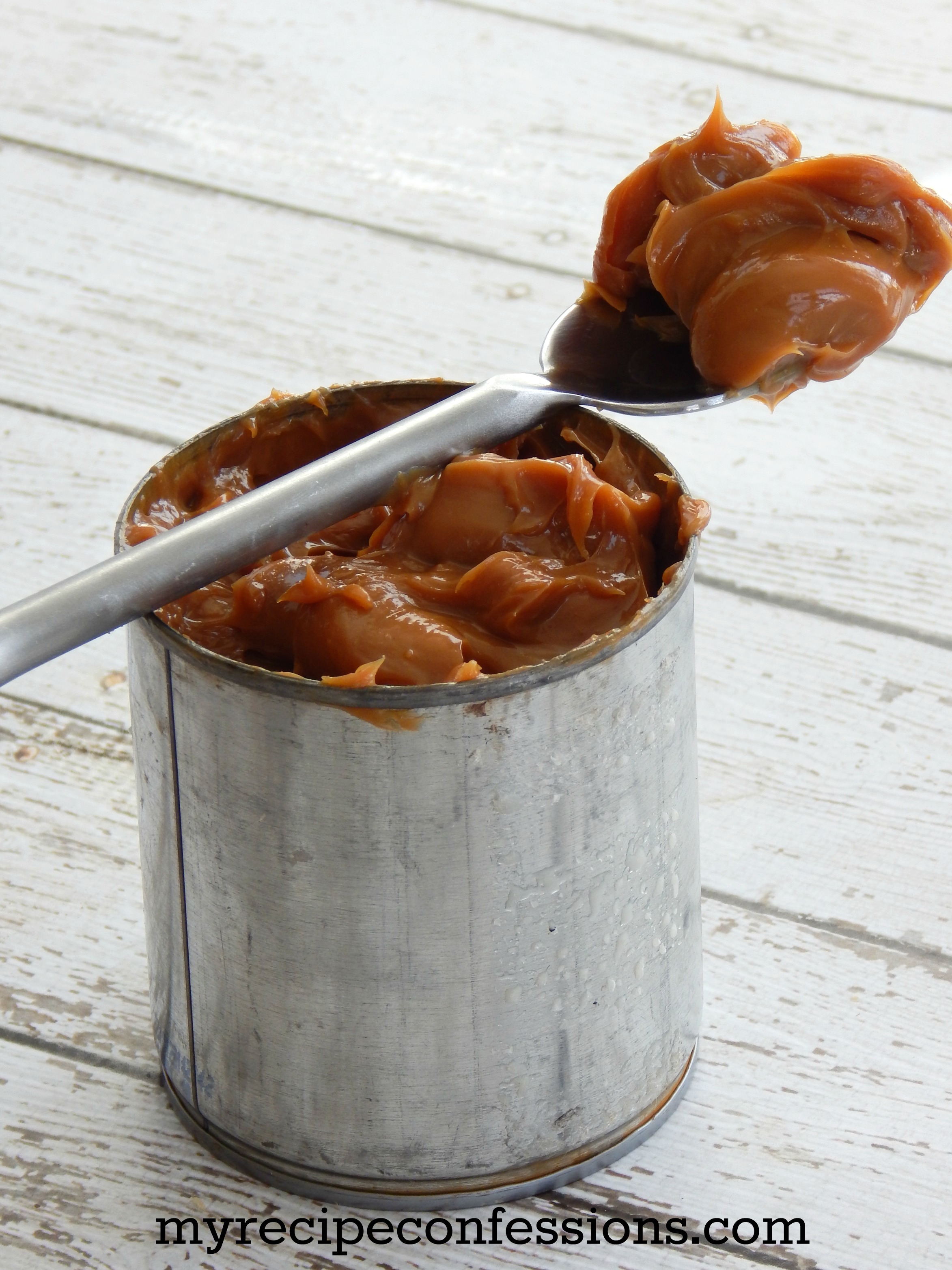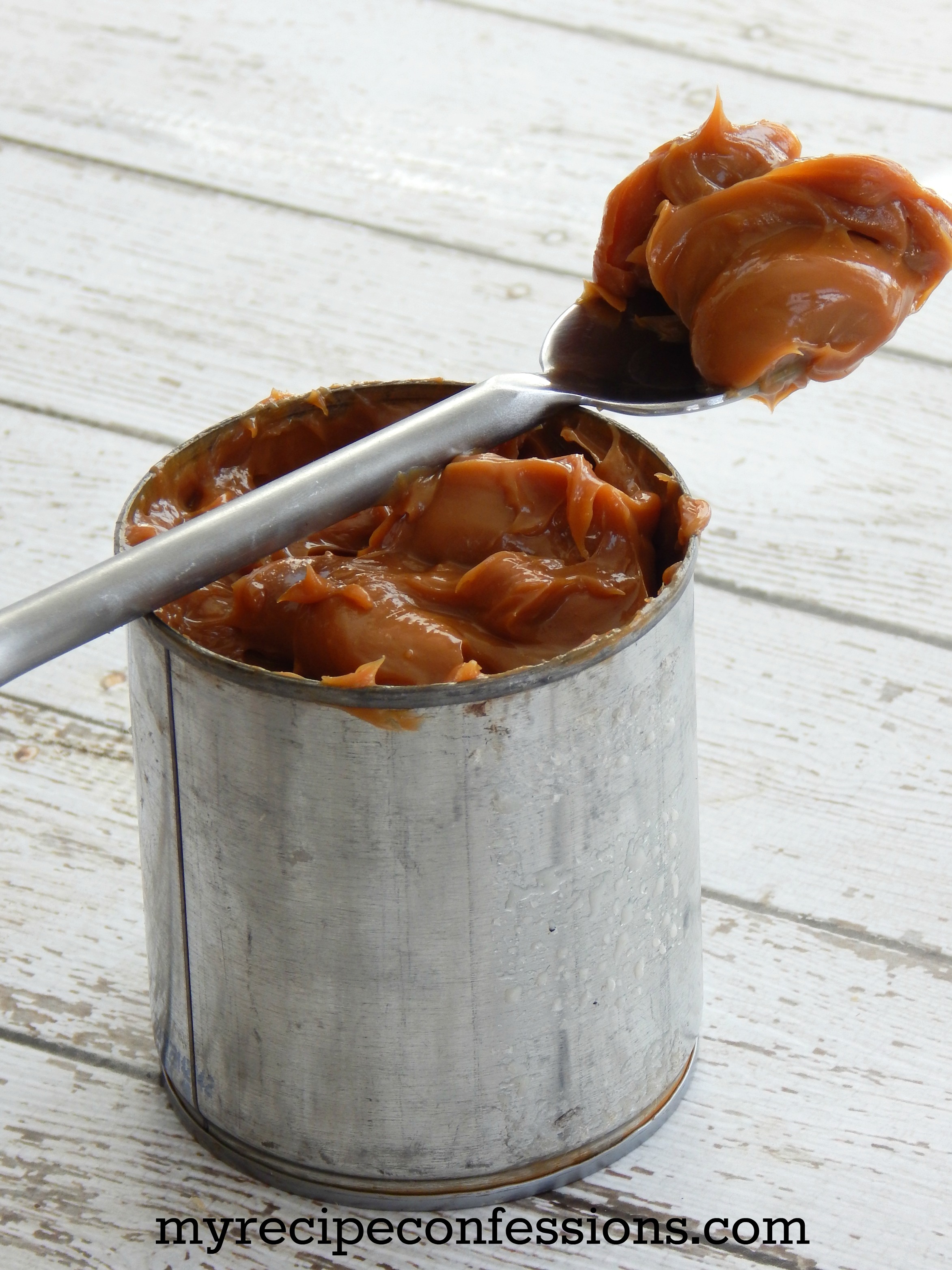 My mom always boiled the cans of sweetened condensed milk for 3 to 4 hours. I was so excited when my friend told me about the pressure cooker method. It is so much faster. I used my mom's old school pressure cooker. So these instructions are for her pressure cooker. Before you make this recipe you need to read your pressure cookers owners manual. Yours might operate differently than mine. 
The Dulce De Leche can also be used as a filling in cakes, sandwiched between two cookies, or even as a topping over ice cream. There are so many different ways you can enjoy it! Stayed tuned for more of my recipes that include Dulce De Leche.
With love from my kitchen to yours,
Carrie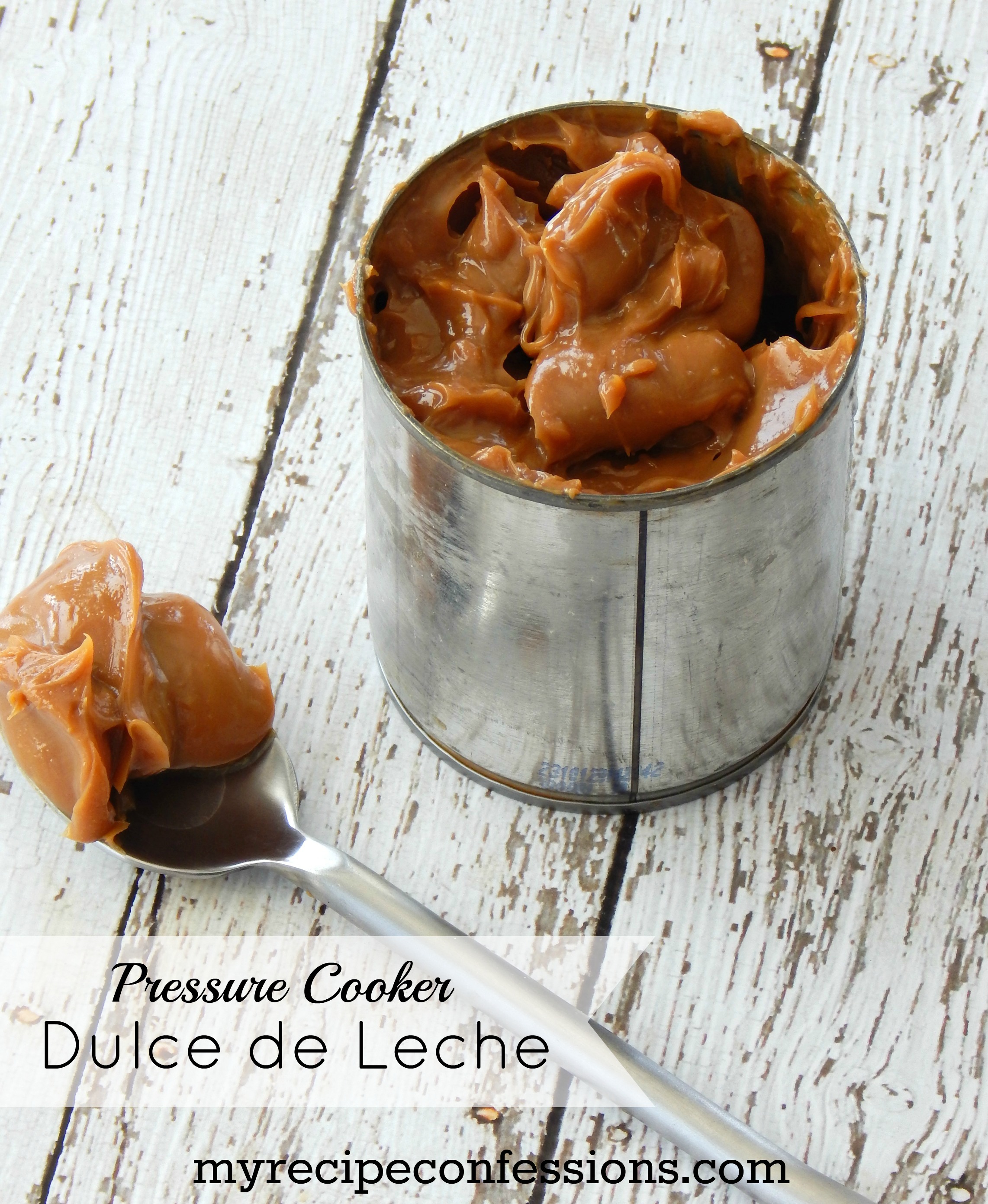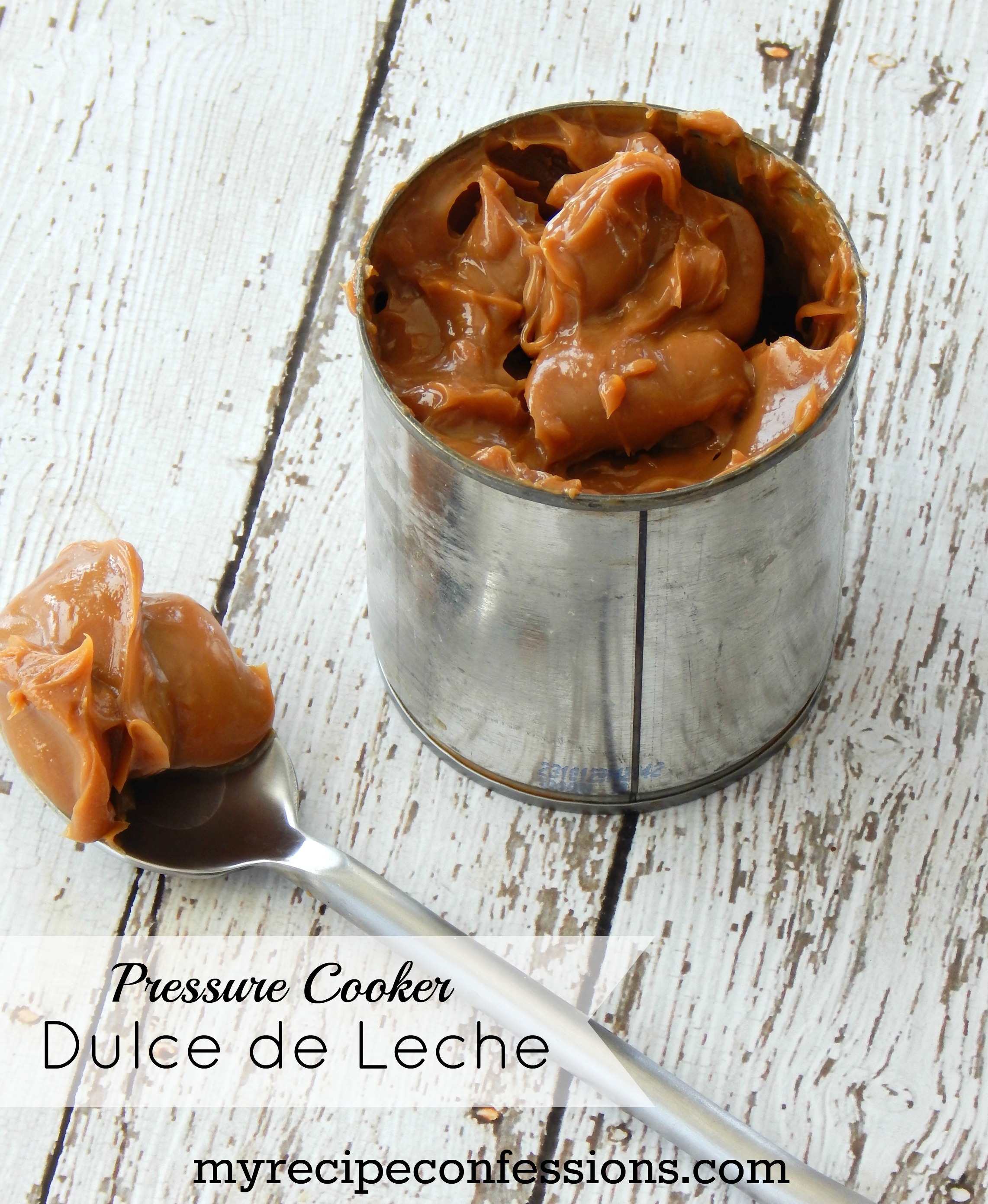 Pressure Cooker Dulce De Leche
1 -3 cans of sweetened condensed milk
Instructions
1. Remove the wrappers from the cans. Place the cans of sweetened condensed milk on their side in the pressure cooker. Fill the pressure cooker with water until it is 1 to 2 inches above the cans.
2. Put the lid on securely and place the pressure cooker on medium high heat. Once the steam starts coming out of the top of the pressure cooker add the 5 pound weight to the top of the pressure cooker. Turn the heat down to medium-low or until the weight on the top rattles three times per minute.
3. Cook the sweetened condensed milk for 45 minutes. Remove the pan from the heat and allow to completely cool down before you remove the lid. Never open the cans of sweetened condensed milk while it is still hot. Wait until it is completely cooled down. If not it will shoot hot dulce de leche all over and you can get severly burned.  Refrigerate after opening.