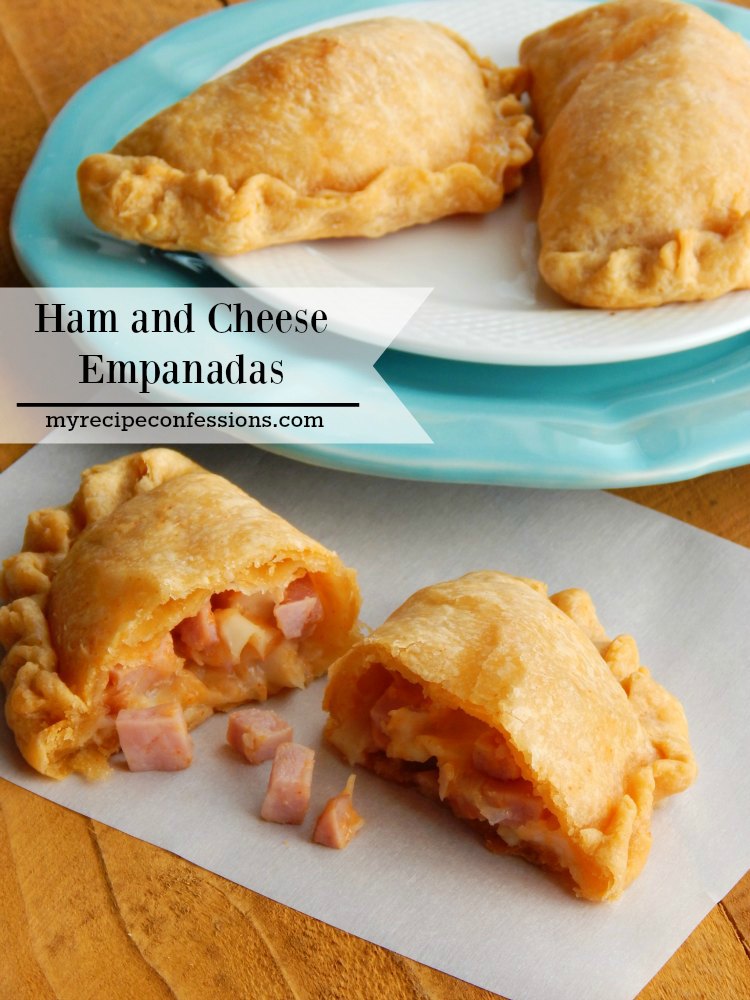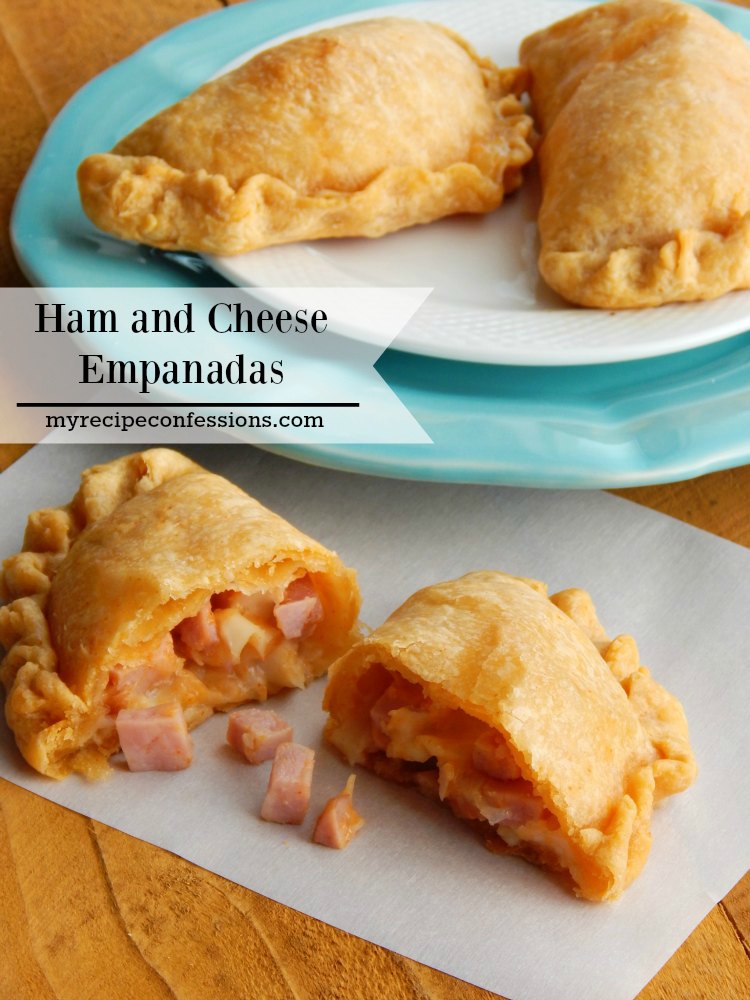 Whenever my mom makes Ham and Cheese Empanadas, they are gone within minutes.  The kids always seem to be drawn to them. Of course anything with cheese is always a crowd pleaser.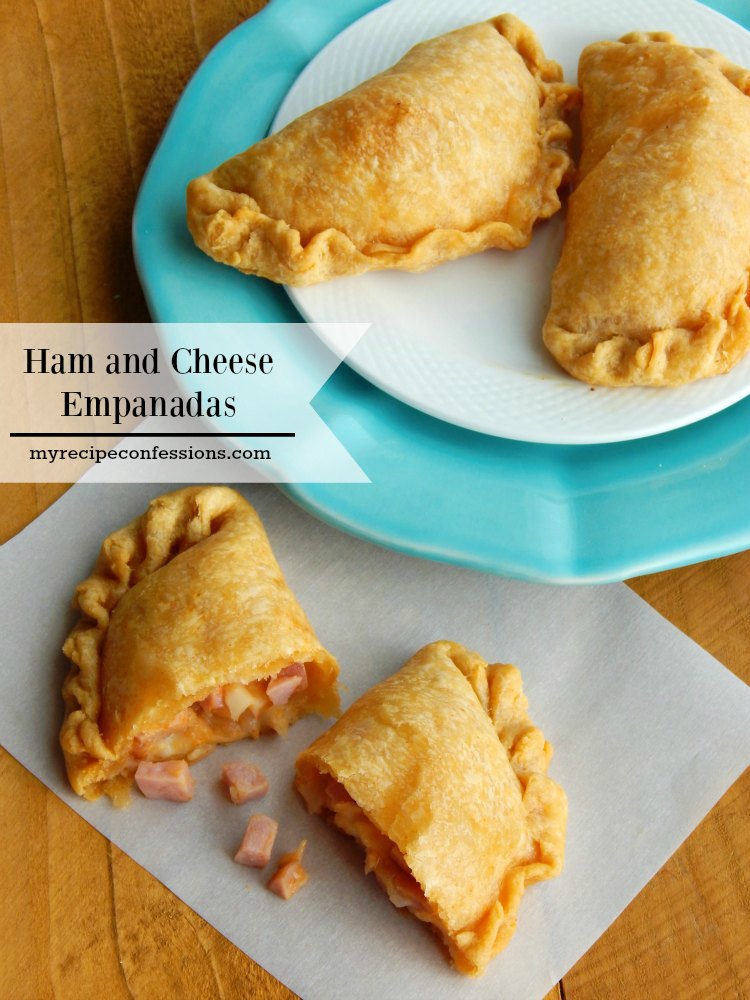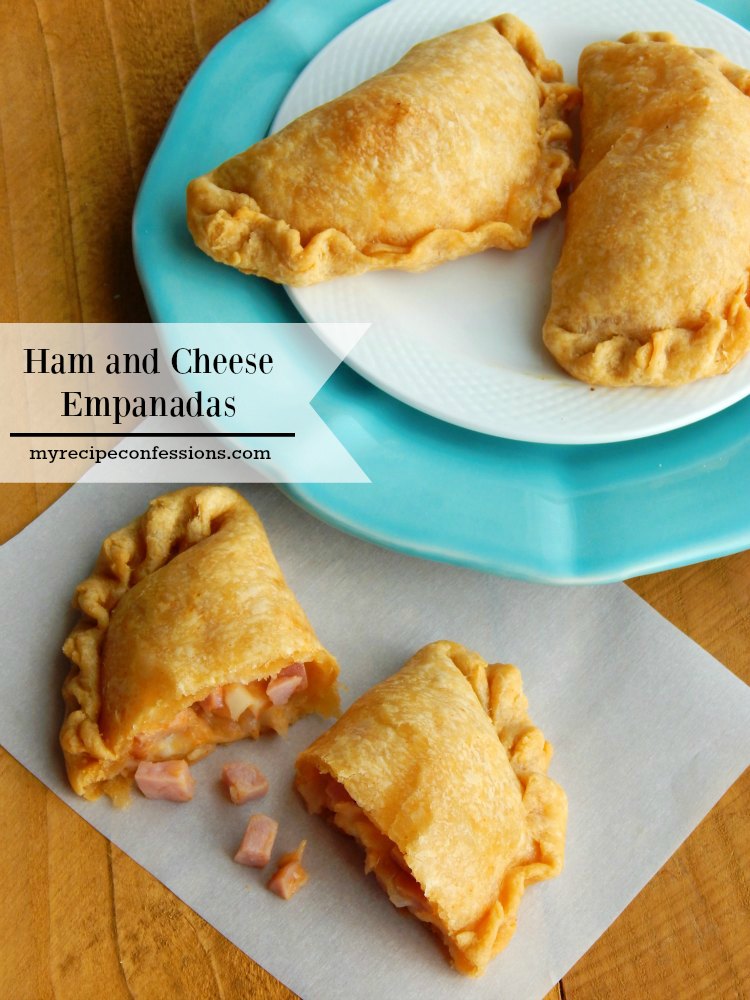 I like to make them when I have leftover ham. They don't require a lot of ham because you can only fit a tablespoon or two of filling in each empanada. I like to make extra empanadas and place the uncooked empanadas on a baking sheet lined with parchment paper in the freezer. Once they are frozen and I put them in a ziplock freezer bag and store them in the freezer until I am ready to bake them.
I am excited for you to try these empanadas. They are so yummy. I just know you are going to love them!
With love from my kitchen to yours,
Carrie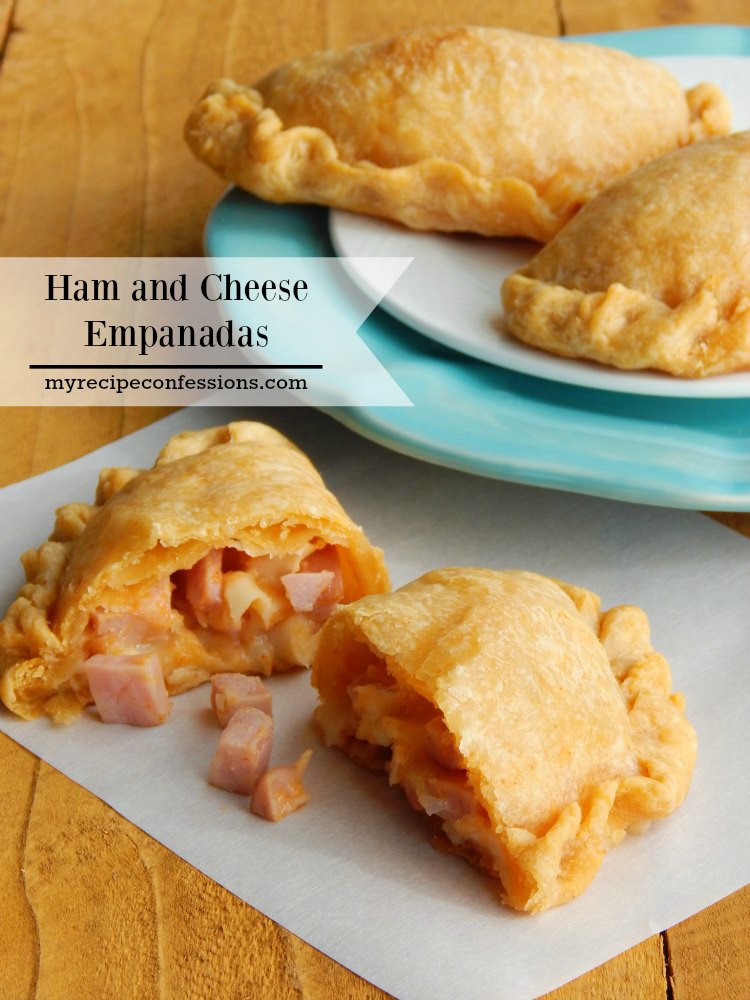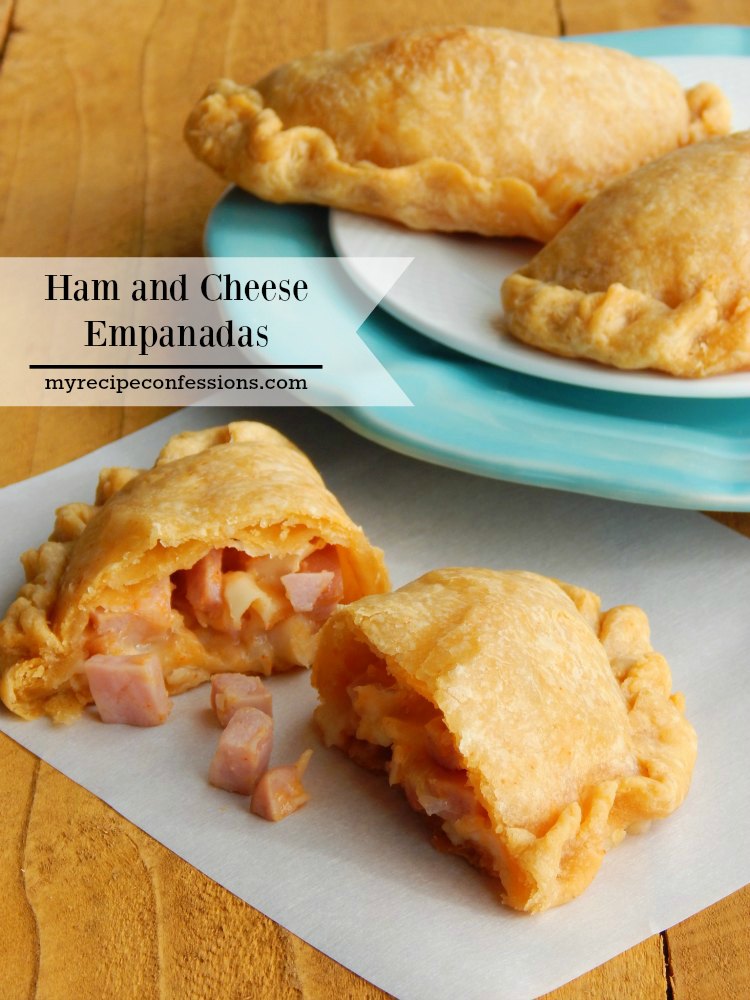 Ham and Cheese Empanadas
1 recipe of flaky empanada dough
filling:
2 cups of ham, diced
1  cup of shredded mozzerella cheese
1 egg, beaten
1 tbsp. of all-purpose flour
1/2 tsp. of garlic powder
1/2 tsp. of paprika
Instructions
Toss the ham and cheese with the flour, garlic powder, and paprika. Stir in the egg and mix well.
Empanada Assembly: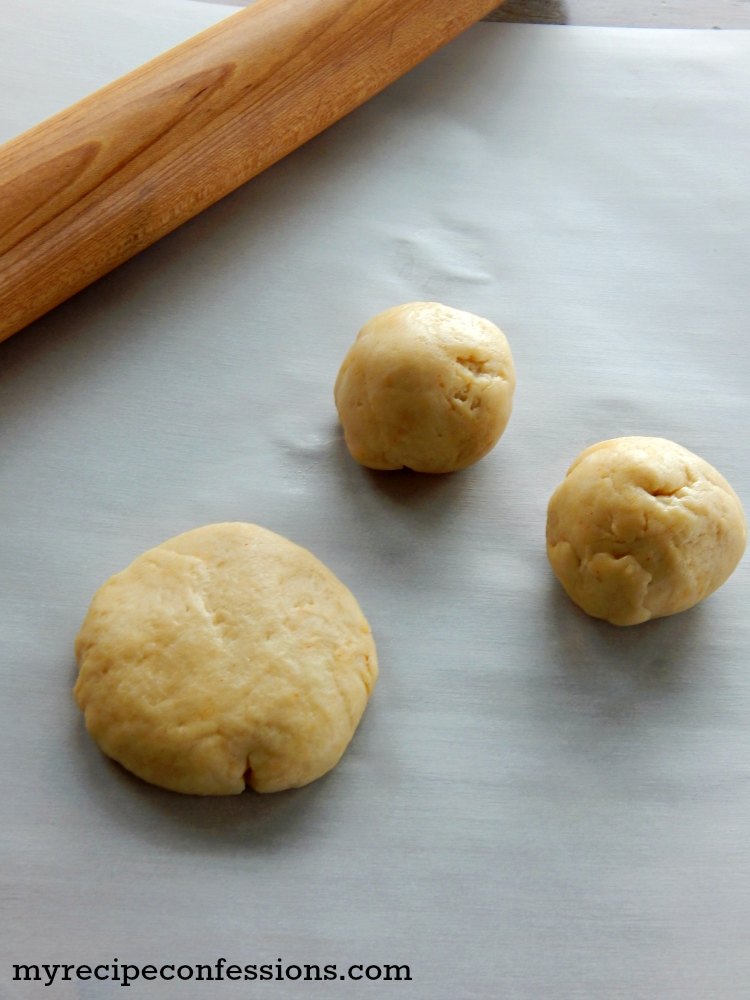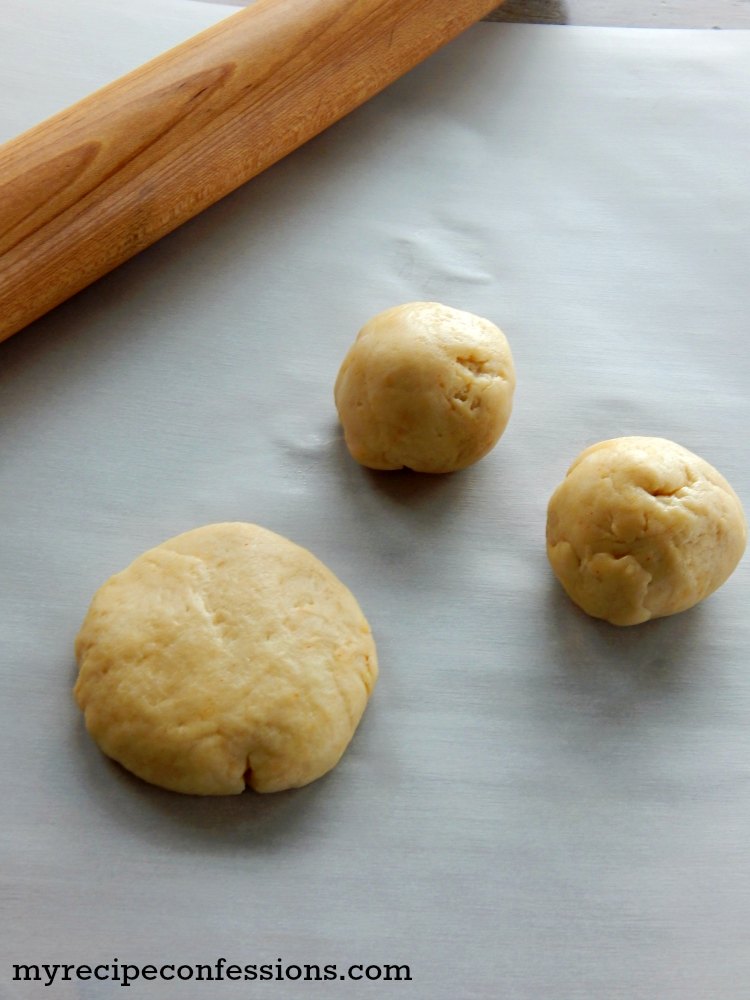 1. Remove the chilled dough from the fridge and divide evenly into 12 sections. Roll into golf sized balls.
2. Roll each dough ball into a 5 inch circle.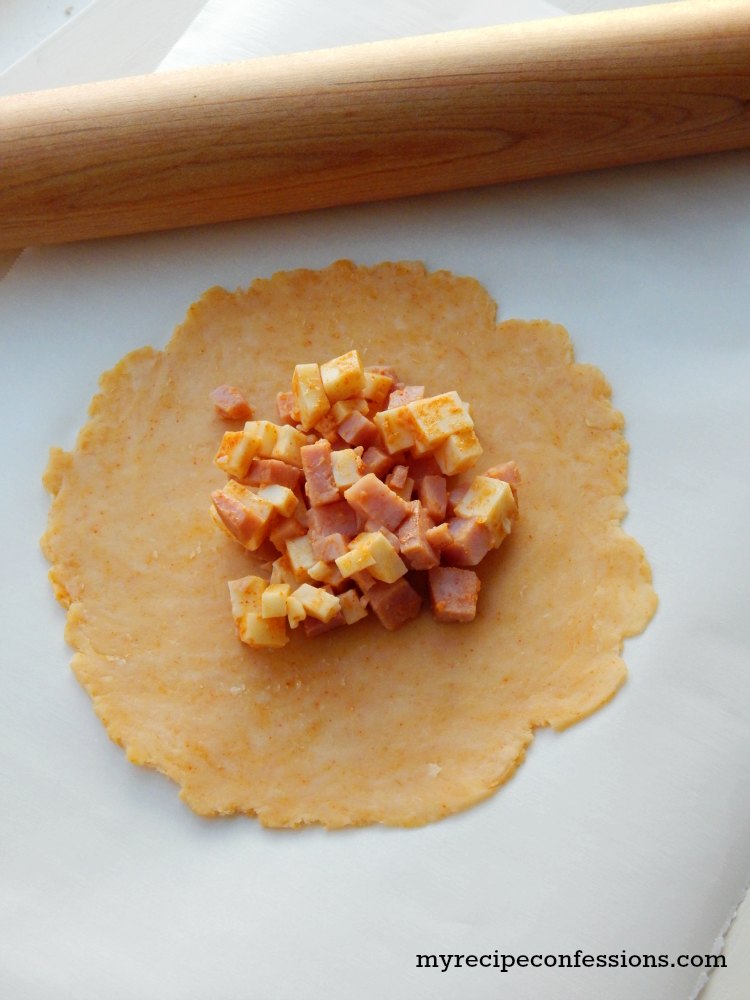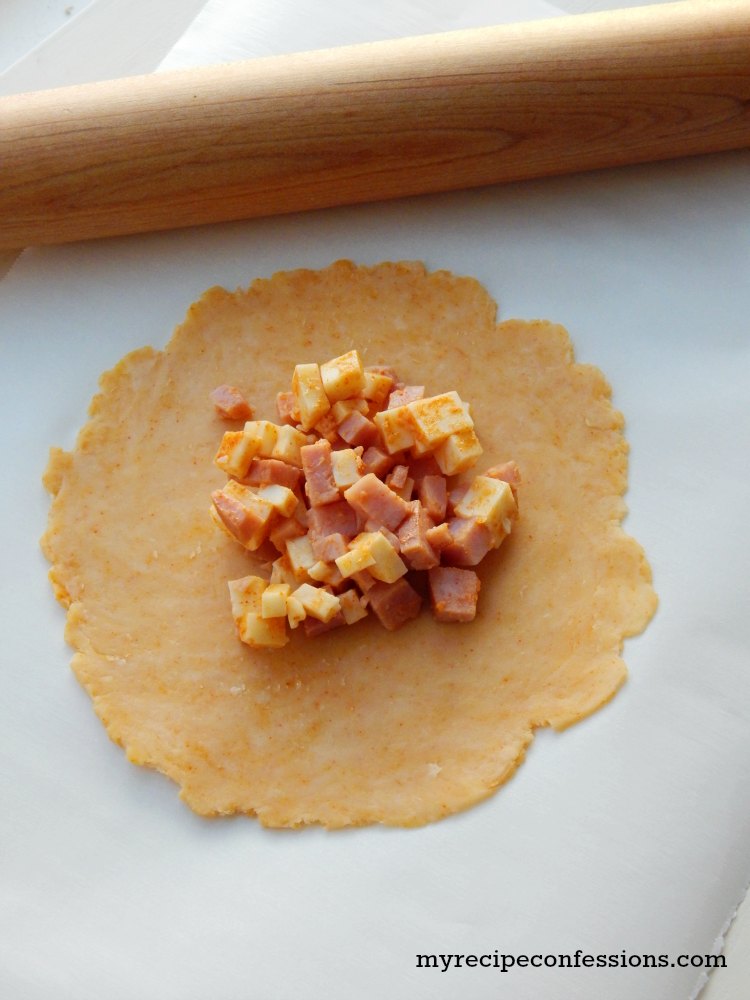 3. Add 2 tbsp. of meat filling into the center of each circle.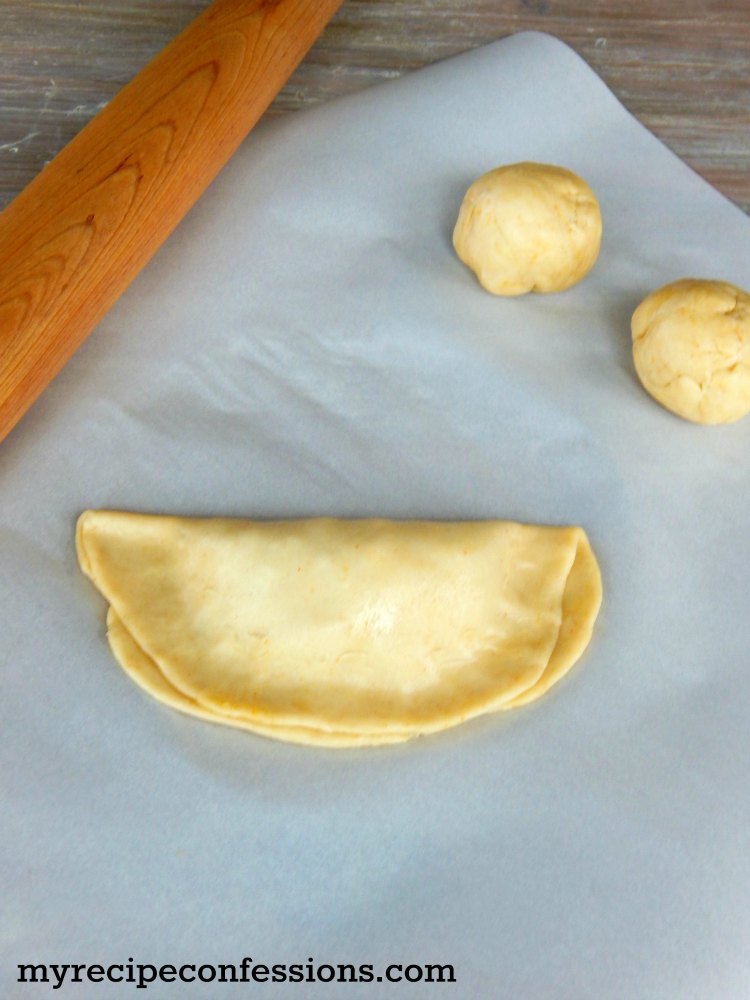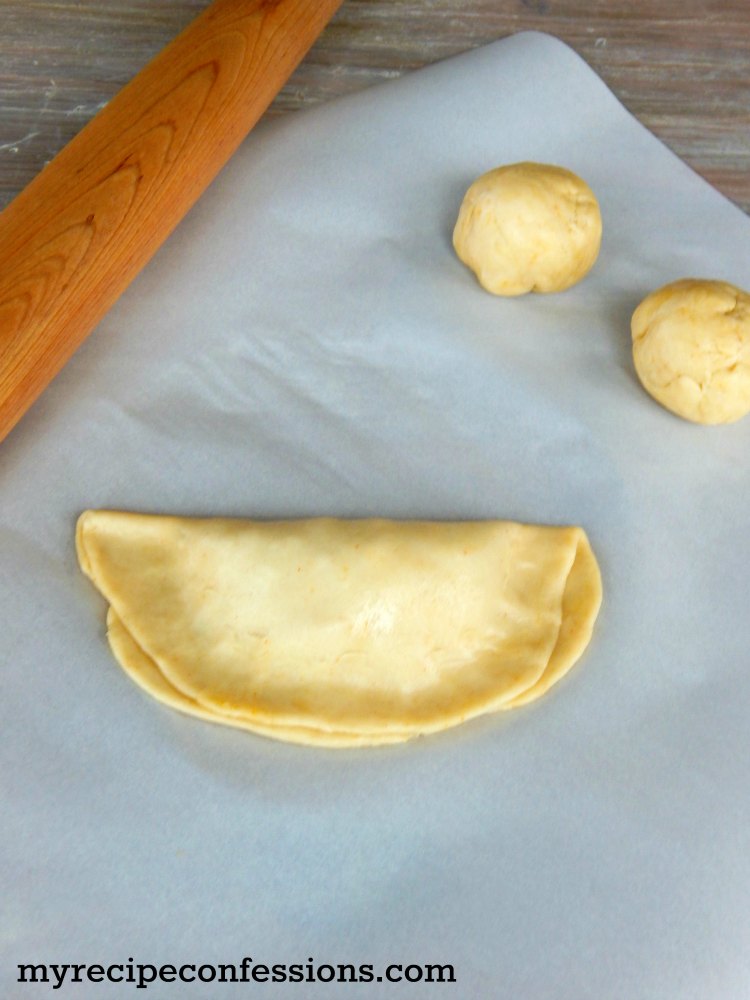 4. Fold half of the dough over the meat filling and press down the edges.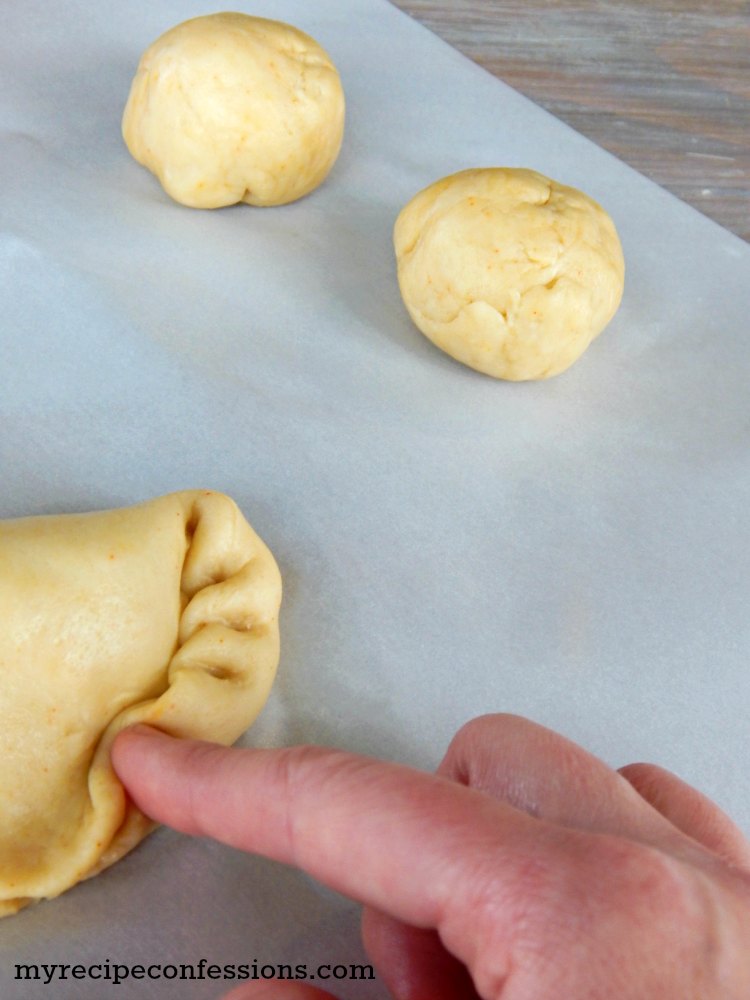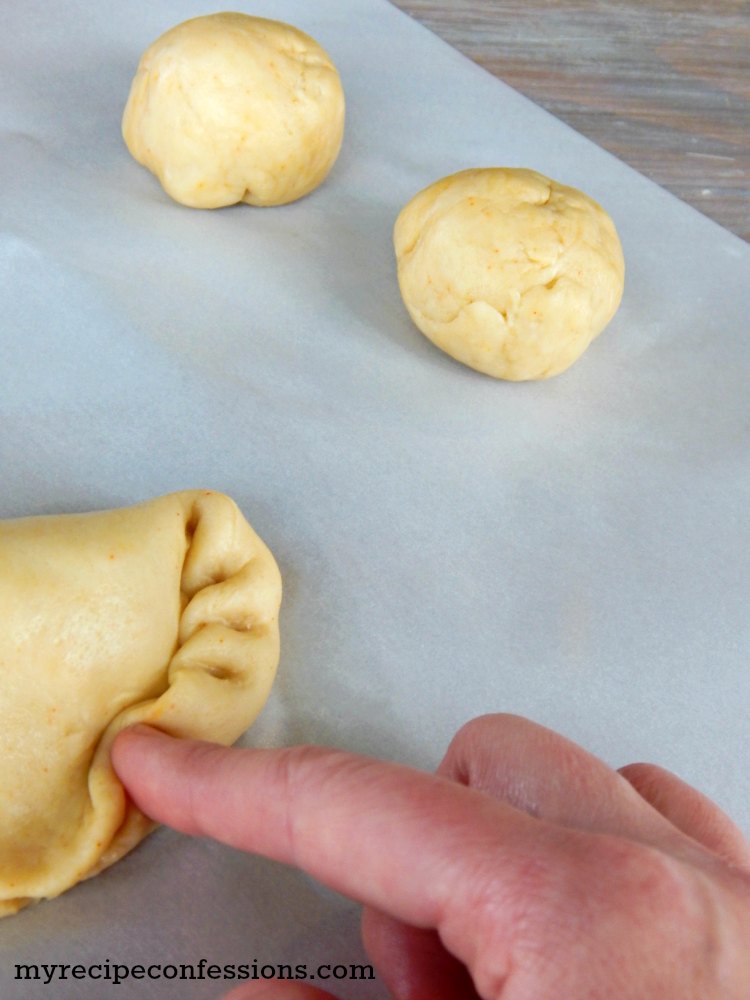 5. To seal the edges, twist a 1/2 inch section at a time of the dough and press down with your finger. Continue all the way around the empanada. You can also seal the edges by pressing a fork around the edge of the empanada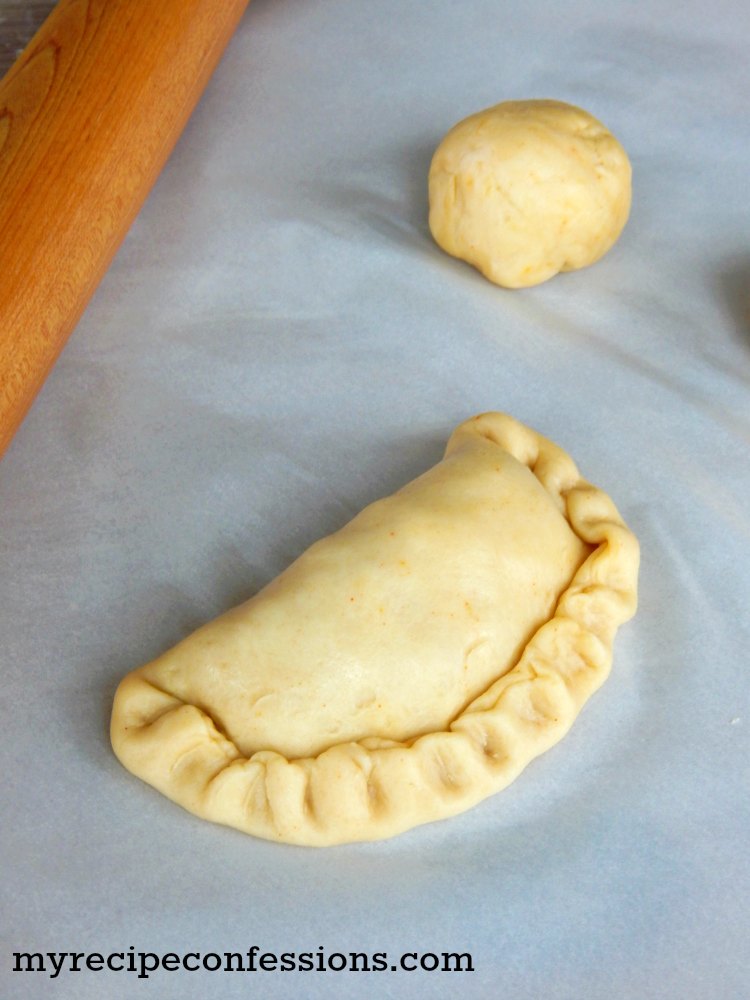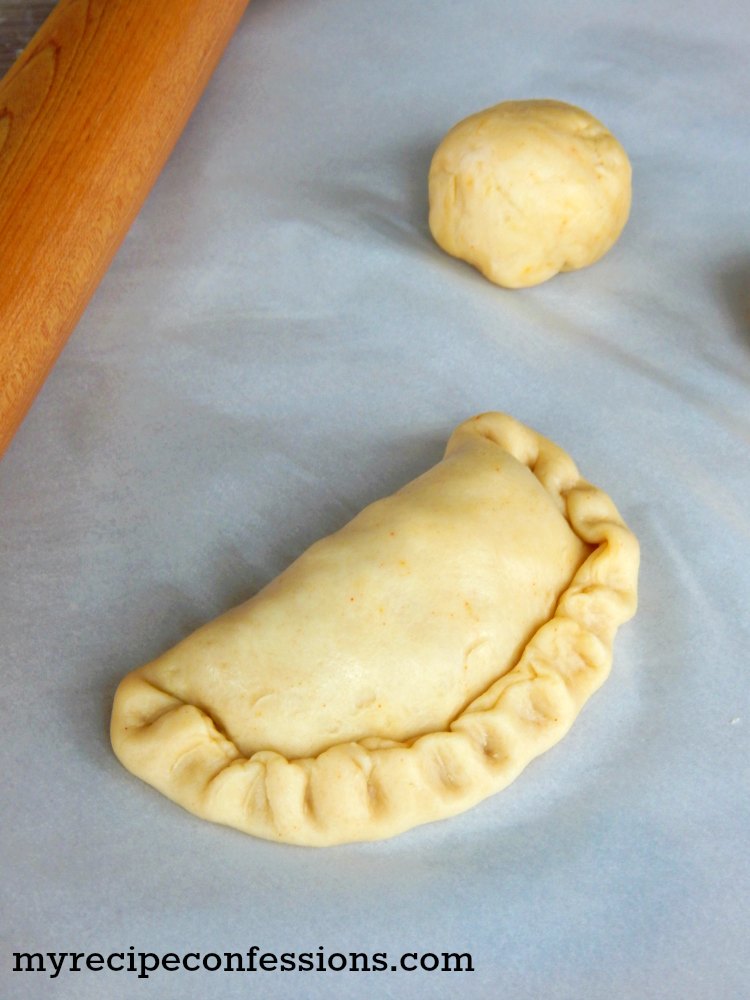 6. Place the empanadas 1 inch apart on a baking sheet sprayed with cooking spray. Place in the fridge for 30 minutes.
For Baked Empanadas: Remove the chilled empanadas from the fridge and bake in oven at 400 degrees for 20 to 25 minutes or until the empanadas are a light golden brown.
For Fried Empanadas: Fill a deep saucepan with canola oil to a 2 1/2 inch depth. Heat the oil over medium-high until hot but not smoking. Fry the empanadas until light golden brown and crispy turning over once. Place the cooked empanadas on a paper towel lined plate to drain the oil.
* Be very careful while frying the empanadas. The oil will get very hot and can cause severe burns or even a fire. Make sure to keep children away from the stove. The oil can splatter and burn them.
Here are some other empanada recipes you should try.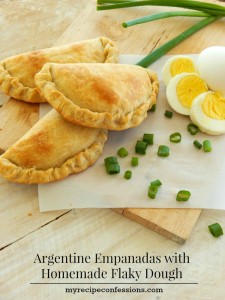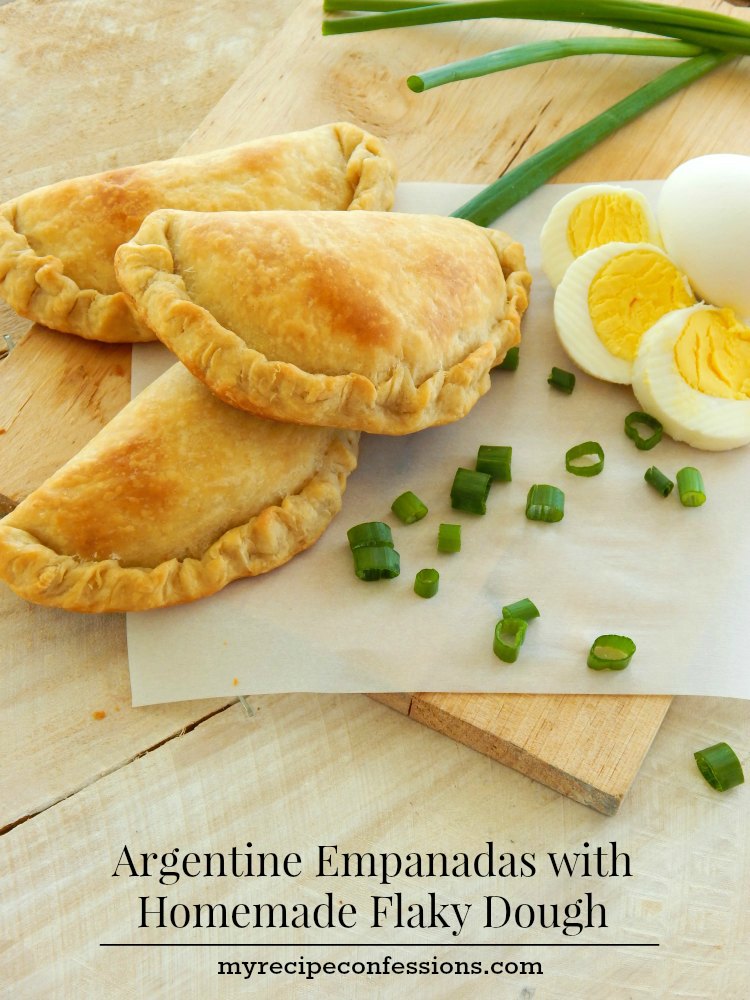 Argentine Empanadas with Homemade Flaky Dough