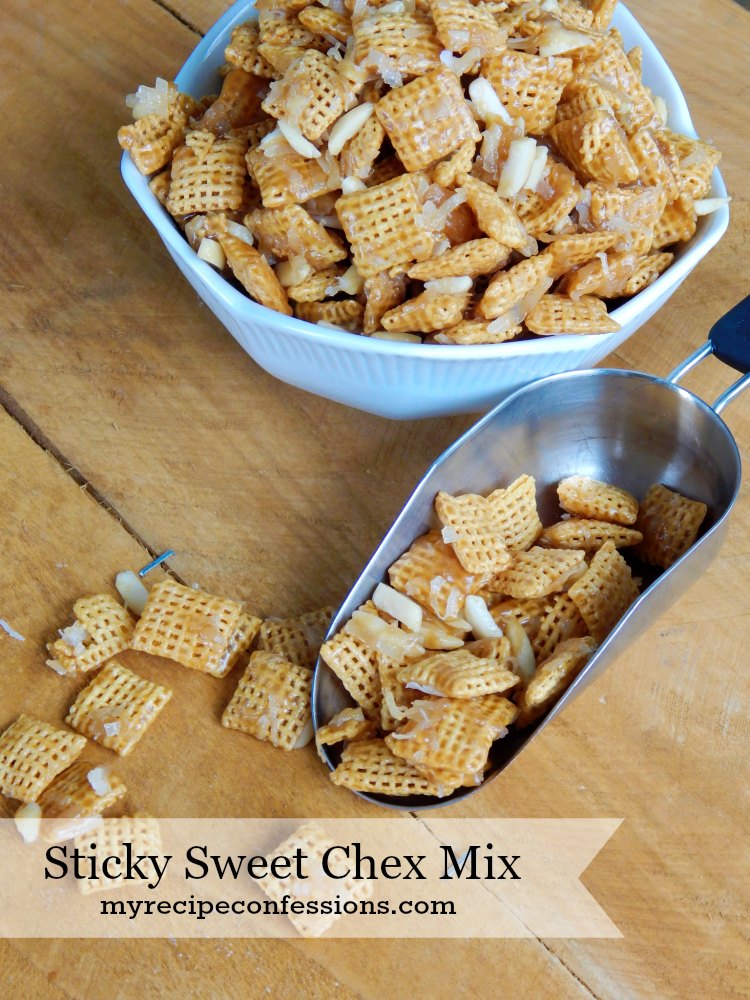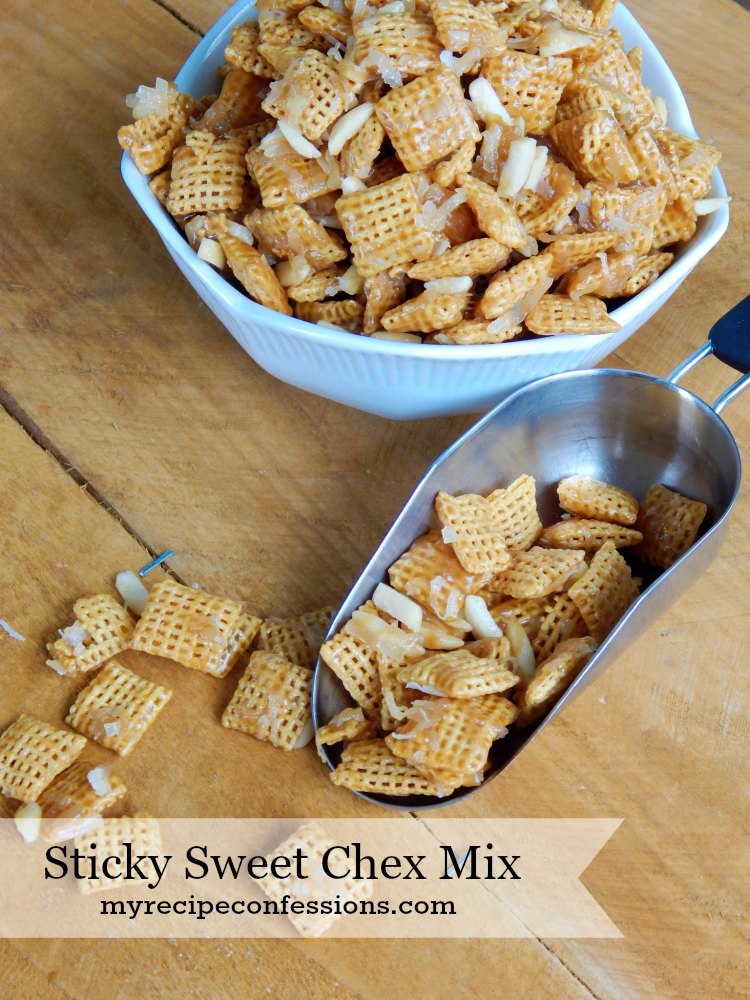 After one bite of this Sticky Sweet Chex Mix, you will be hooked, I promise!  My sister Stephanie makes this whenever we have a family party. As you can imagine, it's gone pretty quickly.
You can whip this mix up in less than 10 minutes and it makes plenty to go around! I am planning on making a batch to have during the Super Bowl this Sunday.
This Sticky Sweet Chex Mix is not only great for parties but also makes a great gift for a teacher or friend. Just put some into a cute bag or container and tie a ribbon around it. It's as simple as that!
WIth love form my kitchen to yours,
Carrie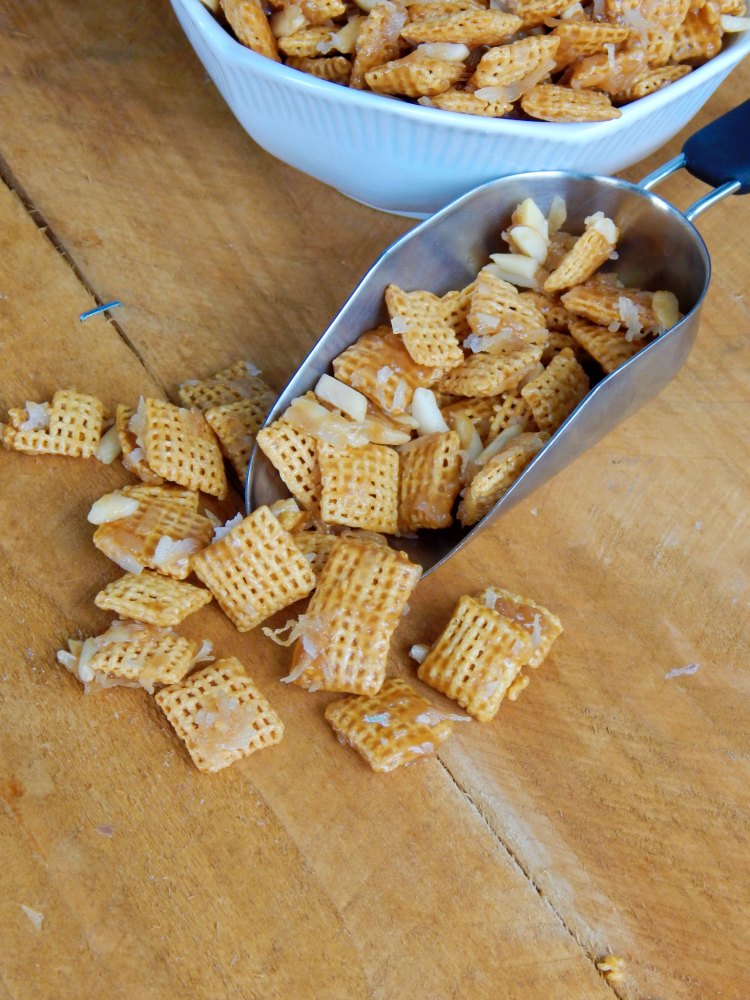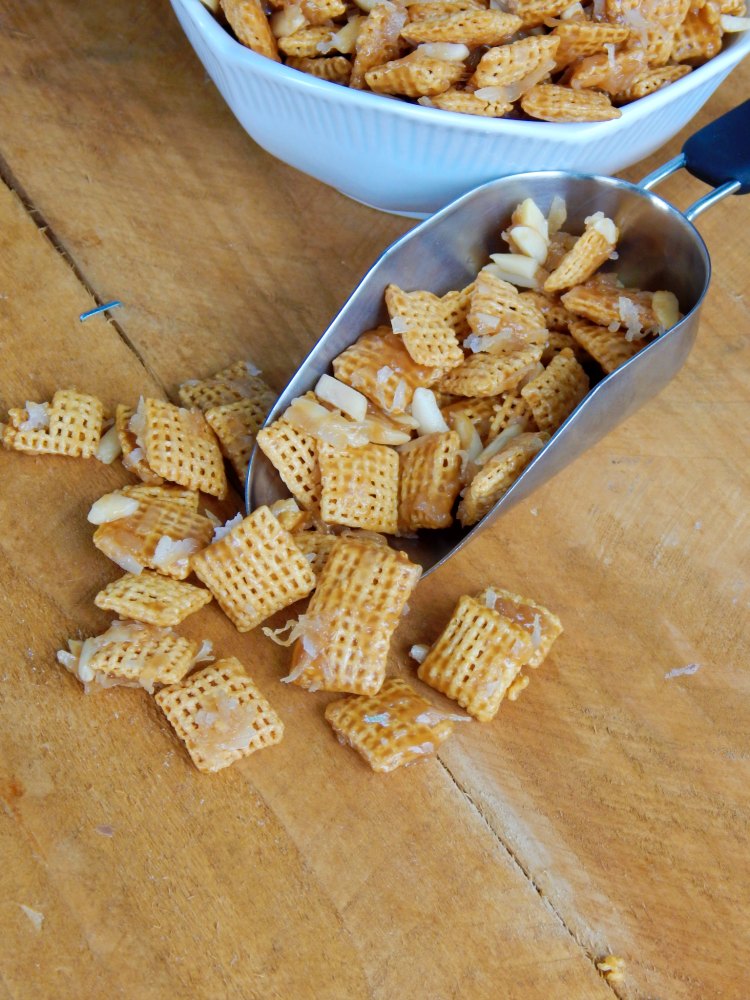 Sticky Sweet Chex Mix
1 cup of butter
1 cup of brown sugar
1/2 cup of corn syrup
1 (12oz.) box of corn chex or rice chex
1 1/2 cup of coconut
1 cup of slivered almonds
Instructions
1. Mix the chex cereal, coconut, and almonds in a large bowl and set aside. In a medium sized saucepan, bring the butter, corn syrup, and brown sugar to a boil. Boil the mixture for 2 minutes.
2. Remove from heat and pour over the chex mixture. Gently stir until all the chex is coated. Spread out on a greased baking sheet to cool. Enjoy!
Here are a few other recipes you might enjoy.