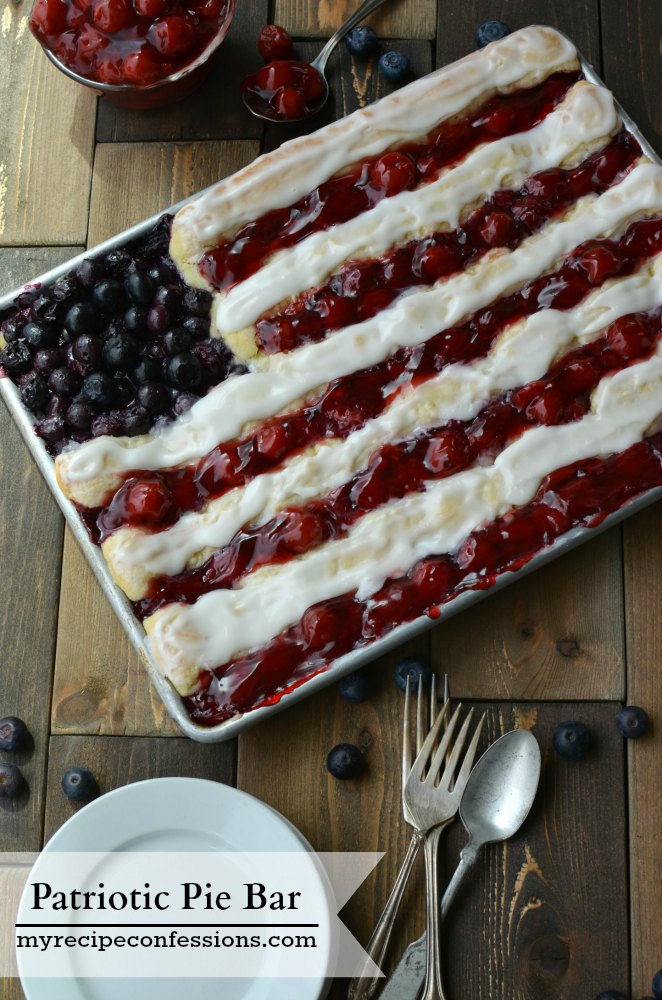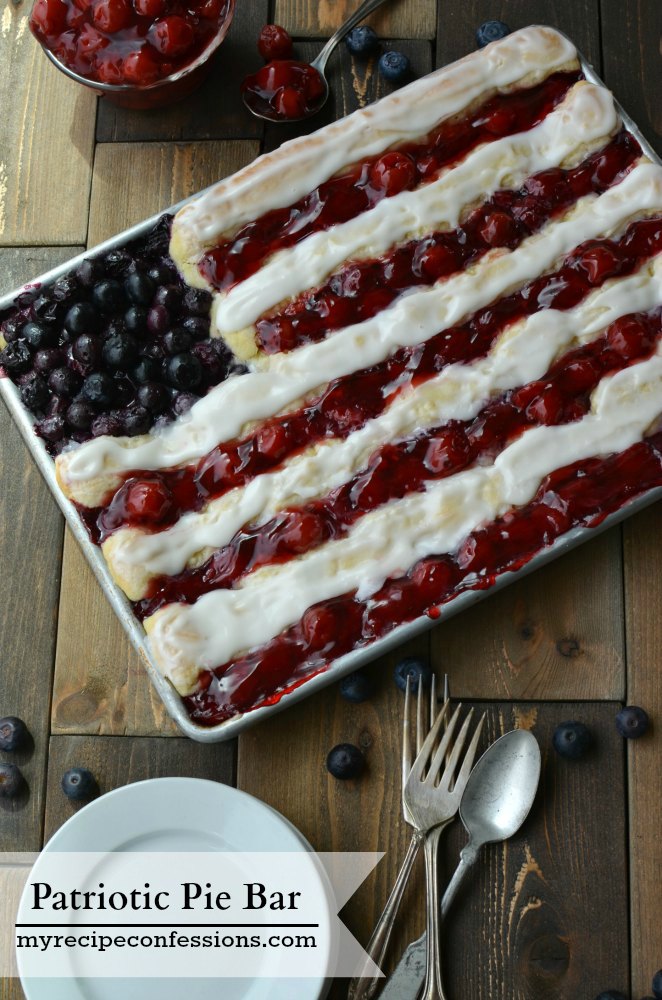 These Patriotic Pie Bars are a delicious spin to one of my favorite go-to treats, Cherry Kuchen Bars. If you haven't ever tried them, you are really missing out! You can't go wrong with a rich buttery crust layered with a sweet cherry pie filling and then drizzled with a cream cheese glaze.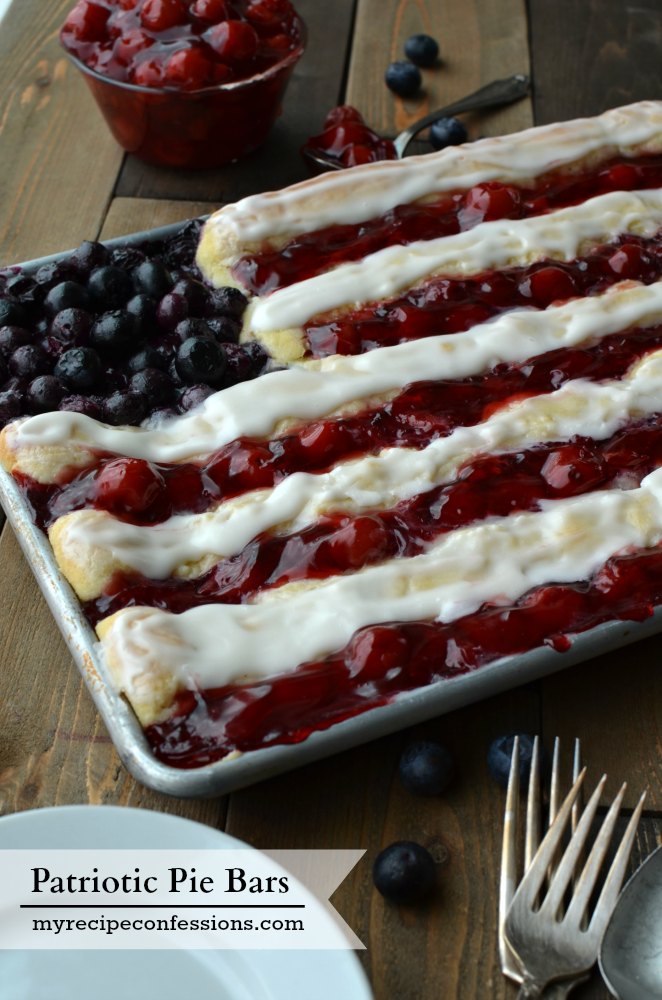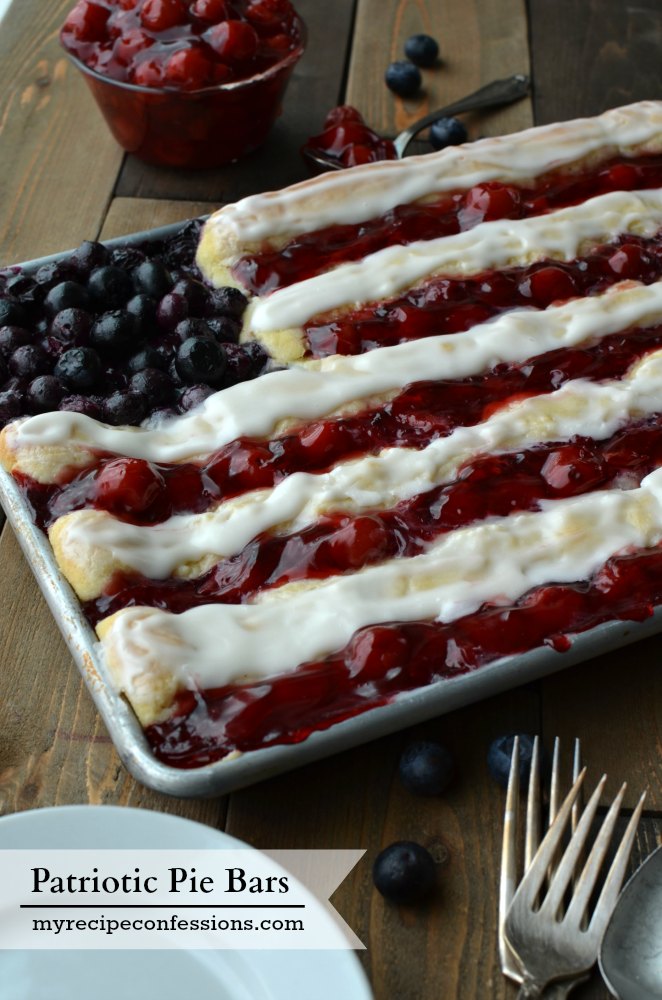 These Patriotic Pie Bars will be the hit at your 4th of July party or summer barbecue! I guarantee that not only will you not have any leftovers, but all your friends will ask for the recipe too.
With love from my kitchen to yours,
Carrie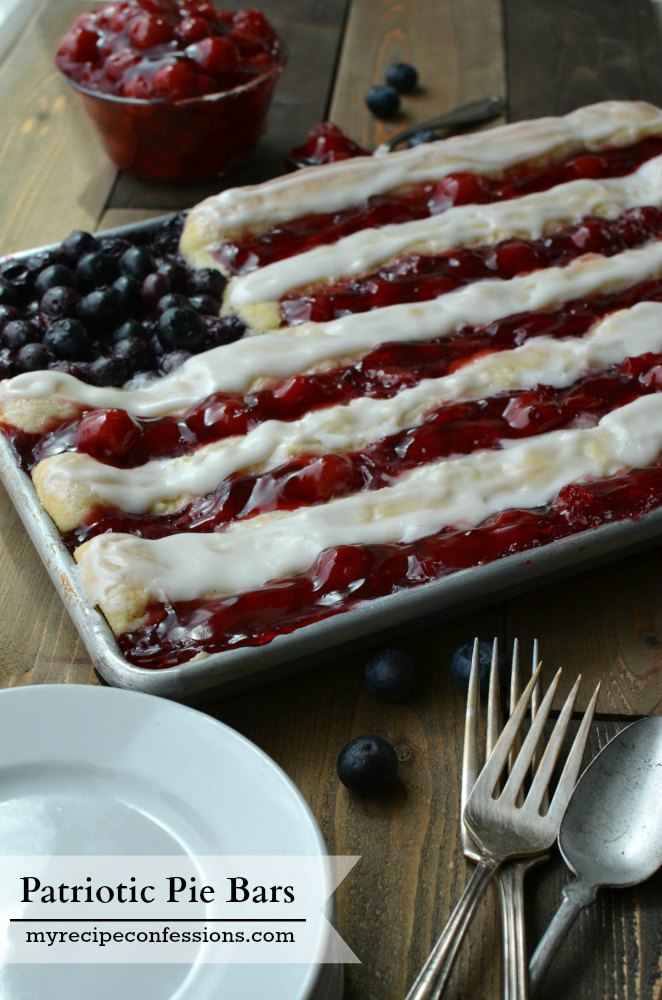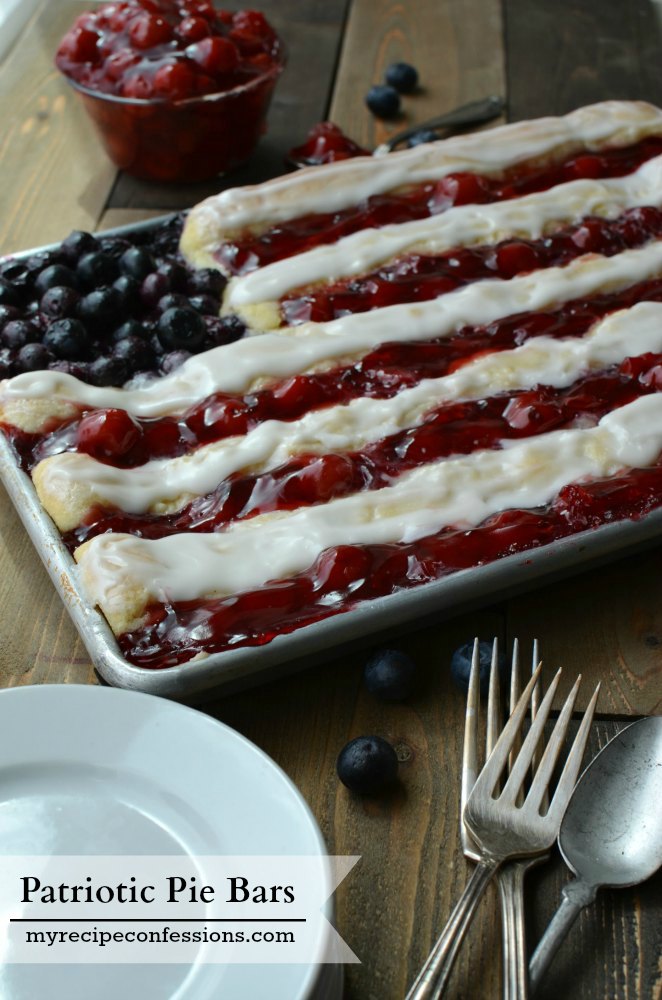 Patriotic Pie Bars
3/4 cup of butter, softened
1/4 cup of butter flavored shortening
2 cups of granulated sugar
3 eggs, at room temperature
1 tsp. of vanilla extract
3 cups of all-purpose flour
1 1/2 tsp. of baking powder
1/2 tsp. of salt
1 (21 oz.) can of cherry pie filling
3/4 cup of blueberry pie filling
Instructions
Pre-heat oven to 375° Fahrenheit
In a medium-sized bowl cream the butter, shortening, and sugar together. Add one egg at a time and mix until yolk disappears. Mix in vanilla.

In a small bowl mix the flour, baking powder, and salt together. Mix the dry ingredients into the butter mixture and mix until flour disappears.

Evenly spread 2 cups of dough into an ungreased 15 x 10x 1 baking sheet. Place in oven and bake for 12 minutes.

Remove pan from oven. Spread the cherry pie filling into a 1-inch strip at the bottom of the pan. Spoon a 1-inch strip of dough right above the cherry pie filling strip. Repeat the strips alternating between cherry pie filling and dough for a total of 6 strips.
Place the blueberry pie filling in the left top corner just above the last dough strip. Make a 1/2-inch vertical border on the outer edge of the blueberries.
Continue with the 1-inch strips of cherry pie filling and dough until you reach the edge of the pan. Return the pan back to the oven and bake for an additional 30- 35 minutes or until the top is a light golden brown.
Cool for 10 to 15 minutes. Spread the glaze over the pie crust strips. Cool completely before cutting into bars.
Cream Cheese Glaze
1 oz. of cream cheese, softened
3/4 cup of powder sugar
1 tbsp. of milk
1/4 tsp. of vanilla
Cream the cream cheese and powder sugar together. Add the milk and vanilla and mix until smooth and creamy. *If your glaze is too thick add 1/2 tbsp. milk at a time until it is the right consistency.
Here are a few other recipes you might enjoy.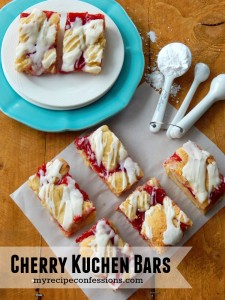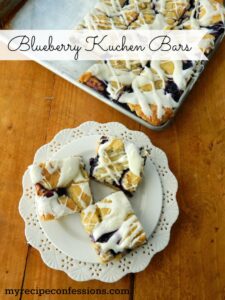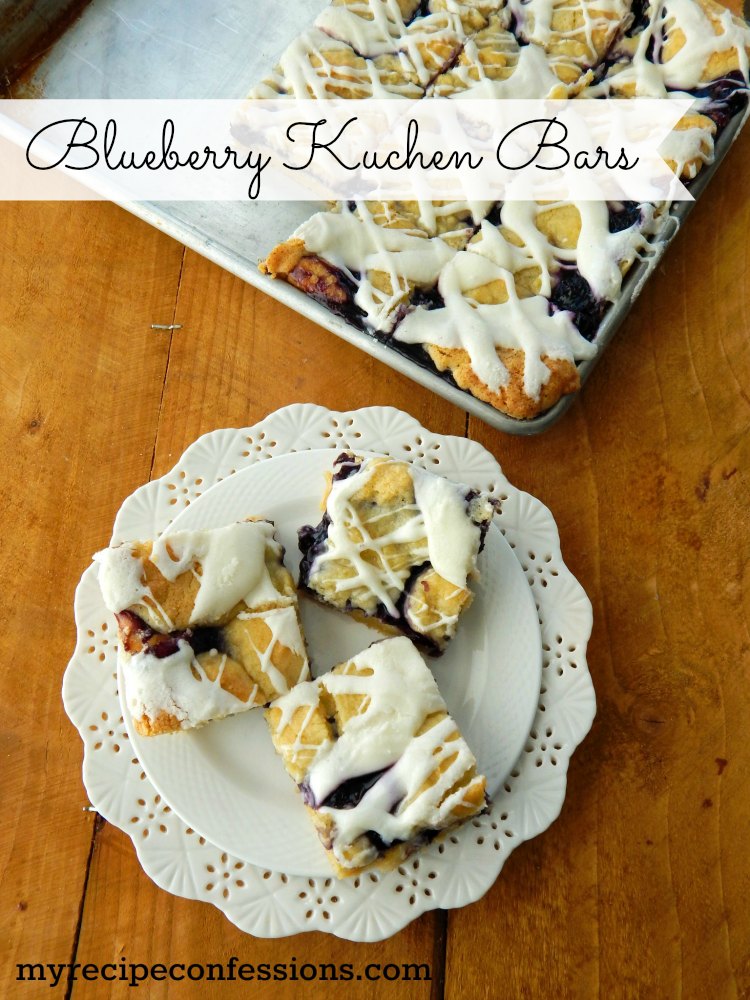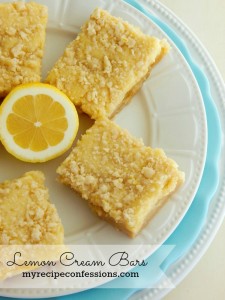 Patriotic Pie Bars are a yummy twist on one of my favorite go-to recipes. They are the perfect treat for your 4th of July party or summer barbecue! Whenever I take them to a party I never have leftovers and always get asked for the recipe.