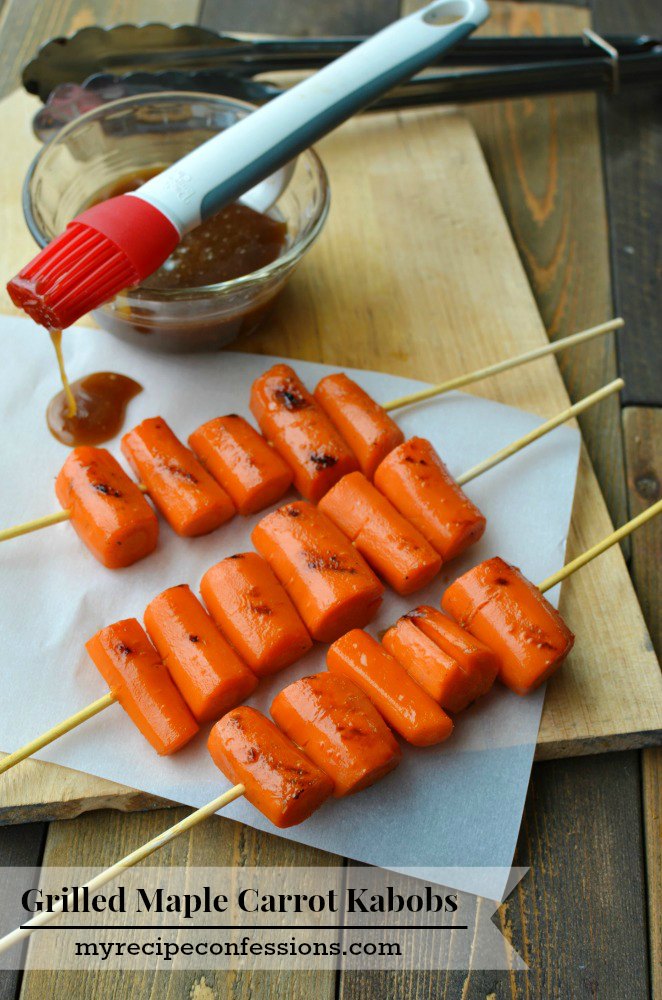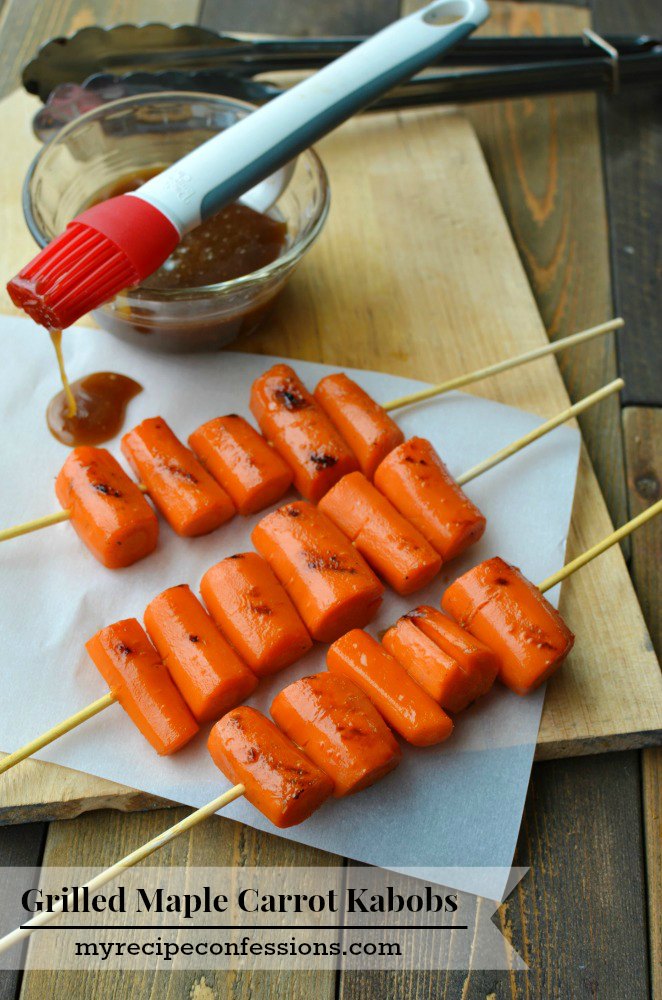 Oh man, I love these carrots! I honestly eat them like candy. I love being able to make dinner on a summer night without heating up my whole house.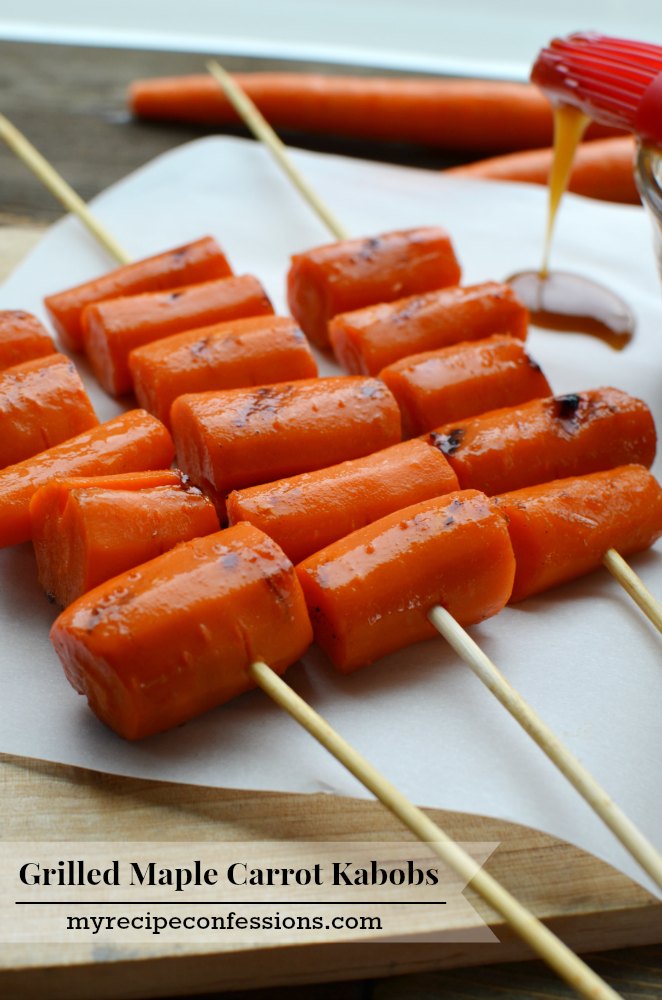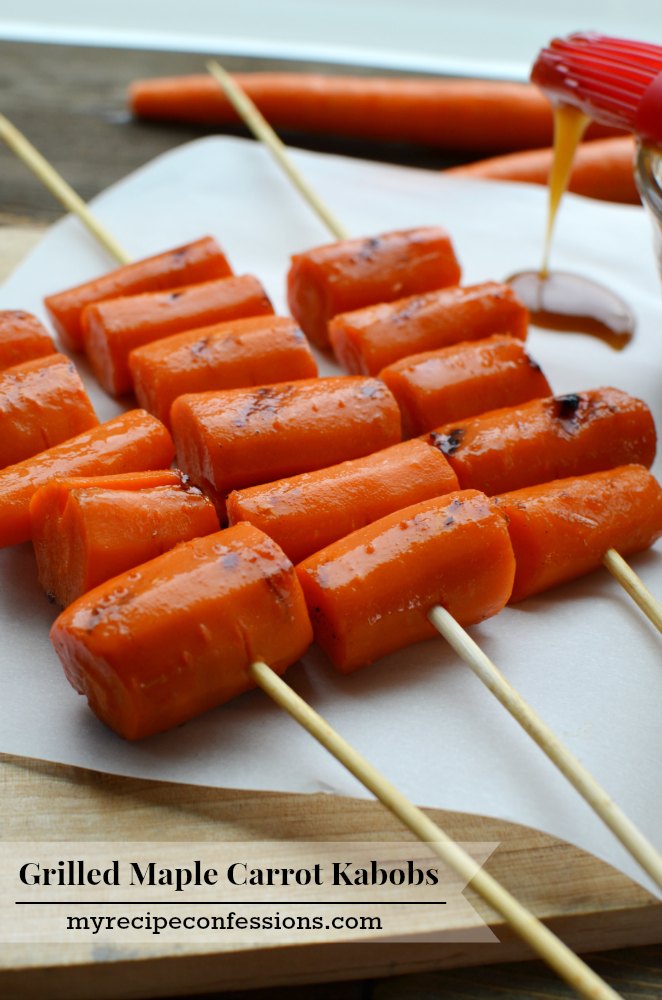 While I am grilling the carrots, I like to continually brush the maple glaze over the carrots. The flavor of the caramelized glaze on the grilled carrots is so incredible!
I am going to just stop talking and let you get on with making this fabulous recipe.
With love from my kitchen to yours,
Carrie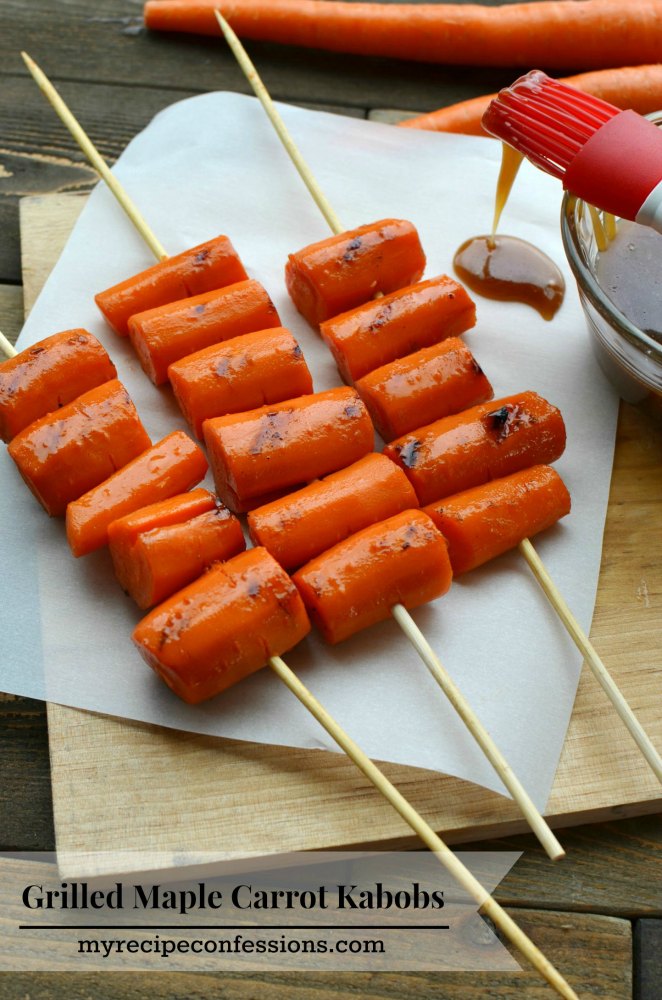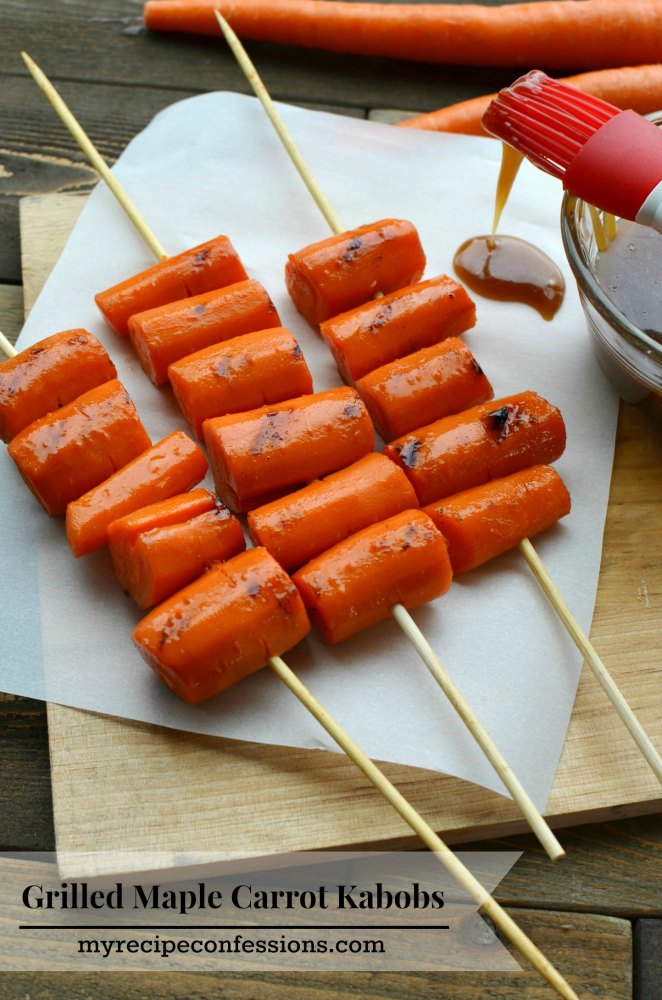 Grilled Maple Carrot Kabobs
1 lb. of carrots
1/3 cup of maple syrup
2 tbsp. of brown sugar
1/2 tsp. of salt
1/2 tsp. of black pepper
Wooden Skewers
Instructions
Soak the wooden skewers in water for 25 to 30 minutes. Peel and cut carrots into 2-inch sections. Place the carrots in a saucepan and fill the pan with water until it is 1/2 inch over the carrots. On medium-high heat, bring the water to a boil and cook the carrots until they are barely fork tender (about 5 minutes)
Strain the carrots and set aside in a bowl.
Place the syrup, brown sugar, salt,and pepper into the pan. Stir and simmer on medium-low heat until the sauce thickens (about 4-5 minutes).
Thread 5 to 6 carrots onto each skewer. Heat grill to medium-high heat. Brush the maple glaze over the carrots and place the kabob on heated grill.
Cook the kabob for 4 to 5 minutes on each side, continually brushing with the glaze.
Here are a few other recipes you might enjoy.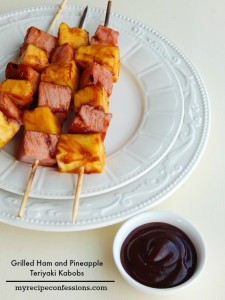 Grilled Ham and Pineapple Teriyaki Kabobs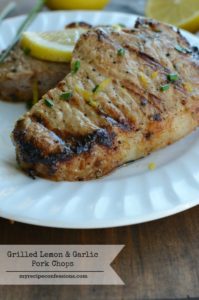 Grilled Lemon and Garlic Pork Chops