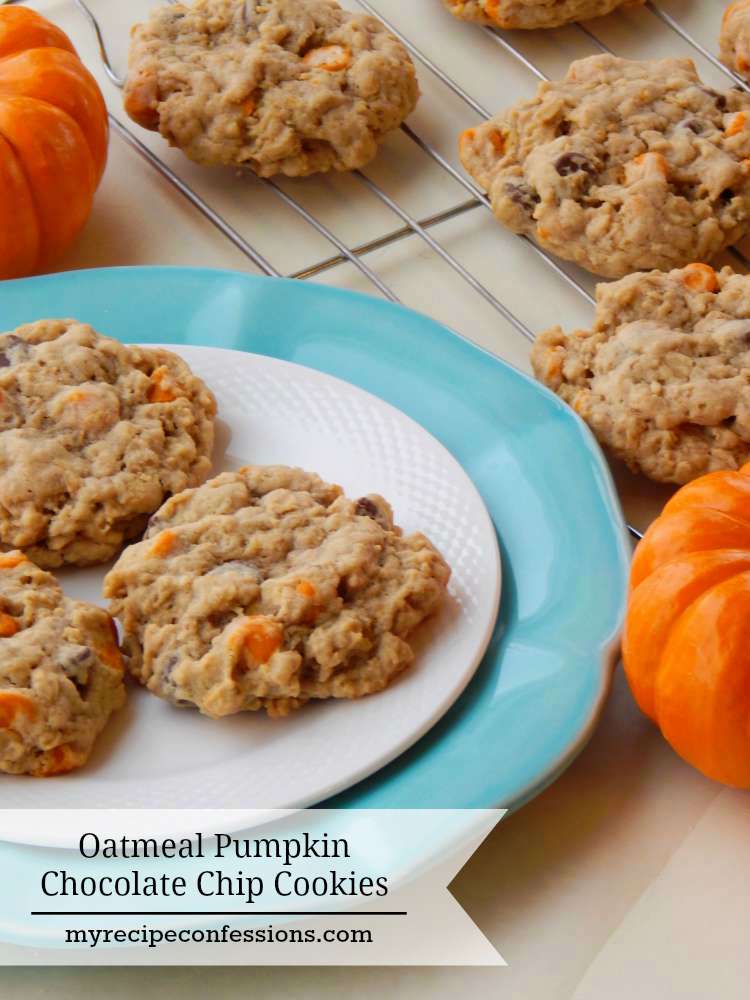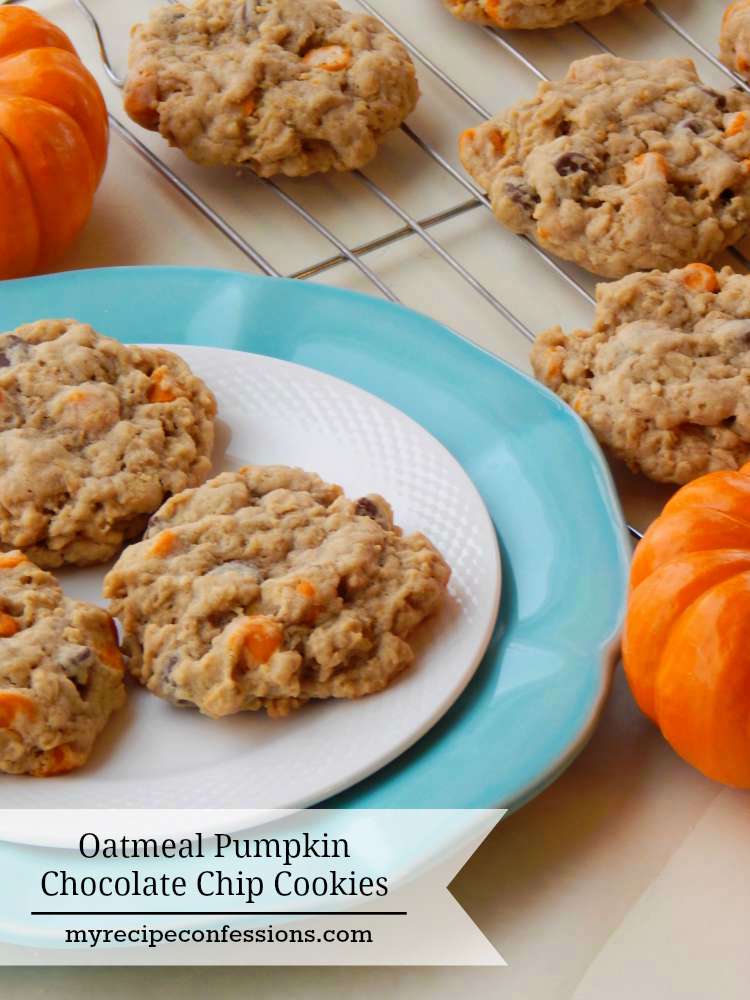 Well, I have switched things up a little with our traditional pumpkin chocolate chip cookies. When I was at the store the other day, I saw the Nestle Toll House Pumpkin Spice Morsels and I knew I had to buy them to see what I could come up with.
These Oatmeal Pumpkin Chocolate Chip Cookies are soft and chewy (just the way I like them). I love the combination of the pumpkin spice morsels and the milk chocolate chips. They really compliment each other in this cookie. Then again, anything chocolate makes everything taste better.  I like to make my own Pumpkin Pie Spice to use in this recipe. You can find the recipe here.
This recipe is definitely a keeper for our family. I have a feeling your family will feel the same way.
With love from my kitchen to yours,
Carrie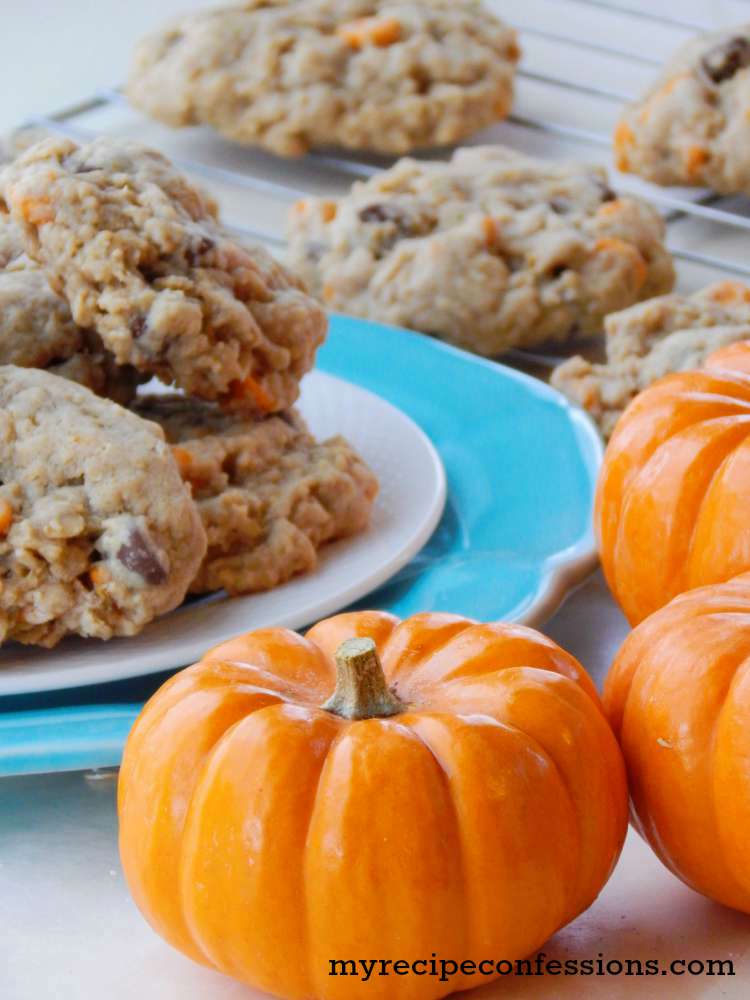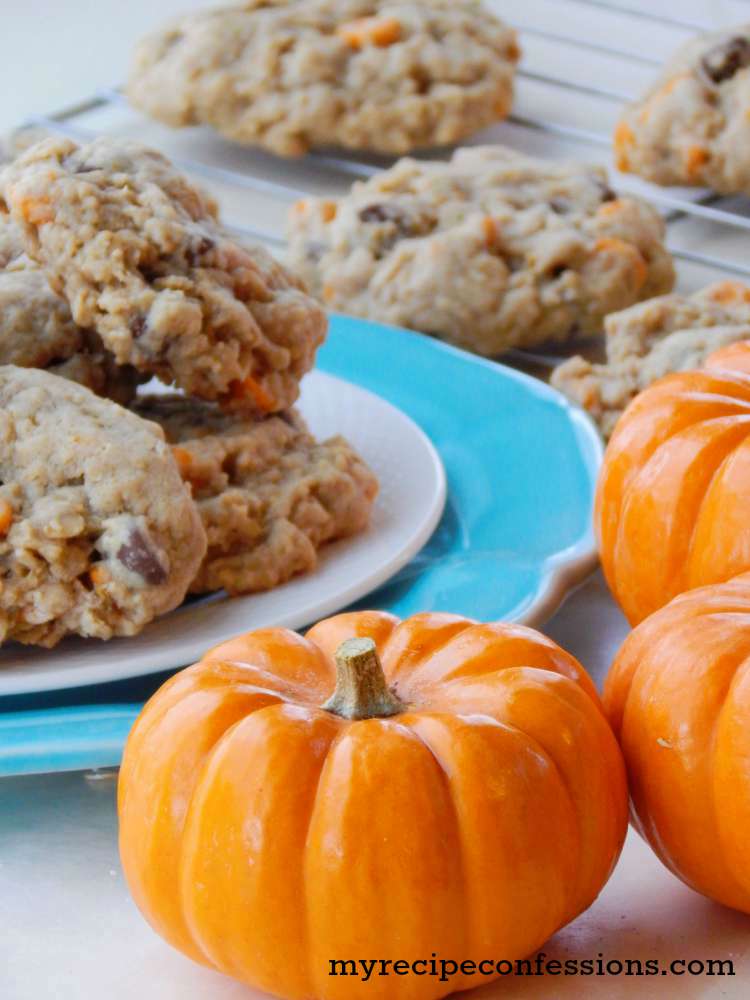 Oatmeal Pumpkin Chocolate Chip Cookies
1 cup of butter, softened
1 cup of dark brown sugar, packed
1/2 cup of granulated sugar
2 eggs
2 tbsp. of sour cream
2 tsp. of vanilla
1/2 tsp. of pumpkin pie spice
3 cups of old fashioned oats
2  1/2 cups of all purpose flour
1/2 tsp. of salt
1 tsp. of baking soda
1 (10 oz.) pkg. of Nestle Toll House Pumpkin Spice Morsels
1 cup of milk chocolate chip
Instructions
Preheat oven to 350 degrees
In a large bowl, cream the butter and sugars together. Mix in the eggs, one at a time.
Add the sour cream, vanilla, and pumpkin pie spice and continue to mix.
Add the flour, oats, salt, and baking soda and mix just until the flour disappears.
Stir in the pumpkin morsels and chocolate chips.
Roll 1  tbsp. full of cookies dough into a ball and place it on a ungreased baking sheet and repeat. Bake for 10 to 12 minutes.
Here are a few other recipes you might enjoy.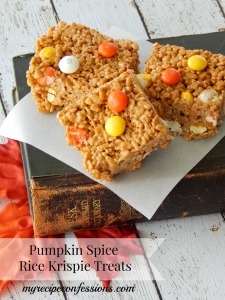 Pumpkin Spice Rice Krispie Treats