With all the different types of pumpkin recipes, it was only a matter of time before I posted a recipe for pumpkin spice rice krispie treats. So here you go my fellow fall loving friends. I hope you enjoy this quick and easy treat as much as I do!
With love from my kitchen to yours,
Carrie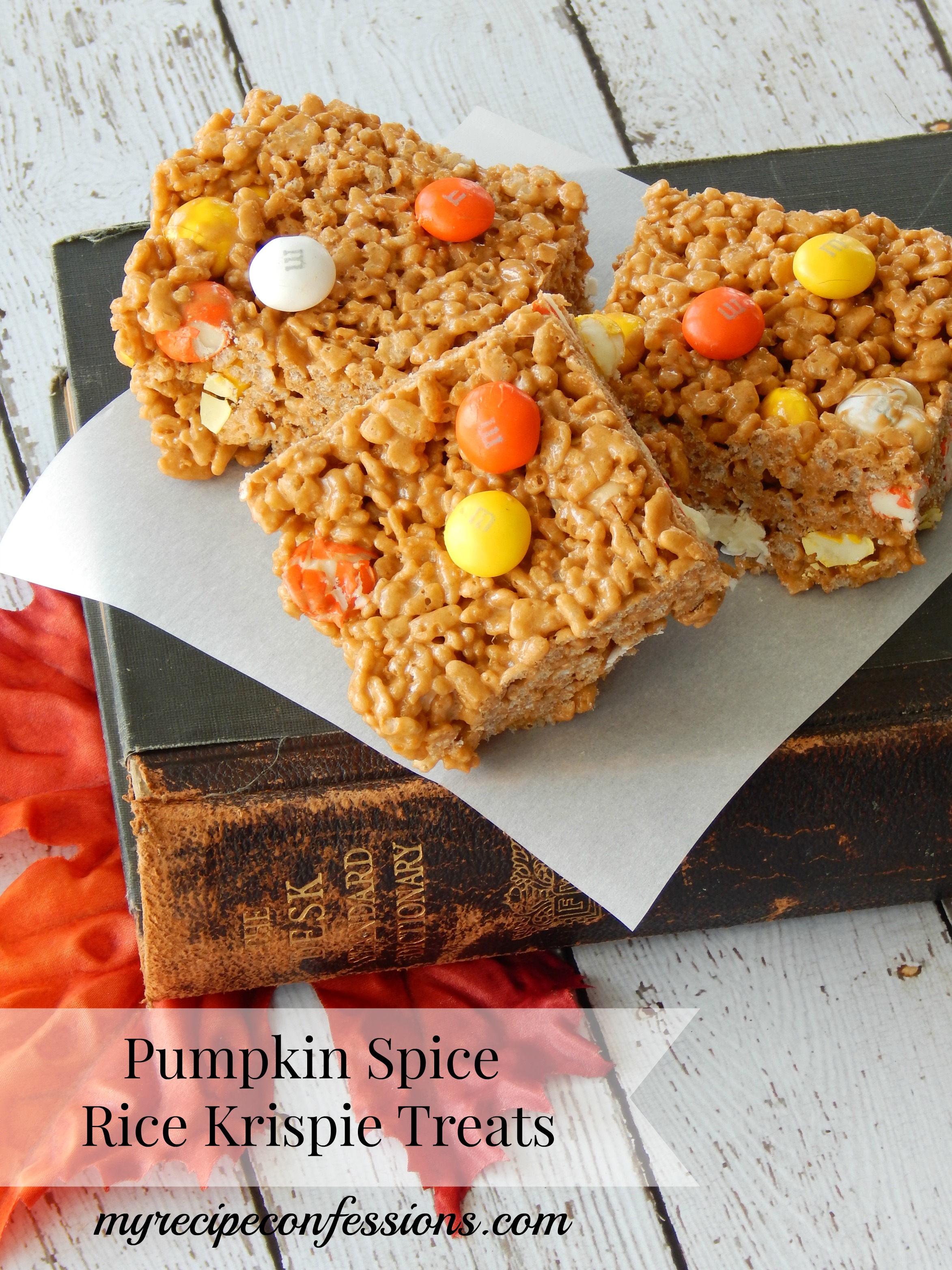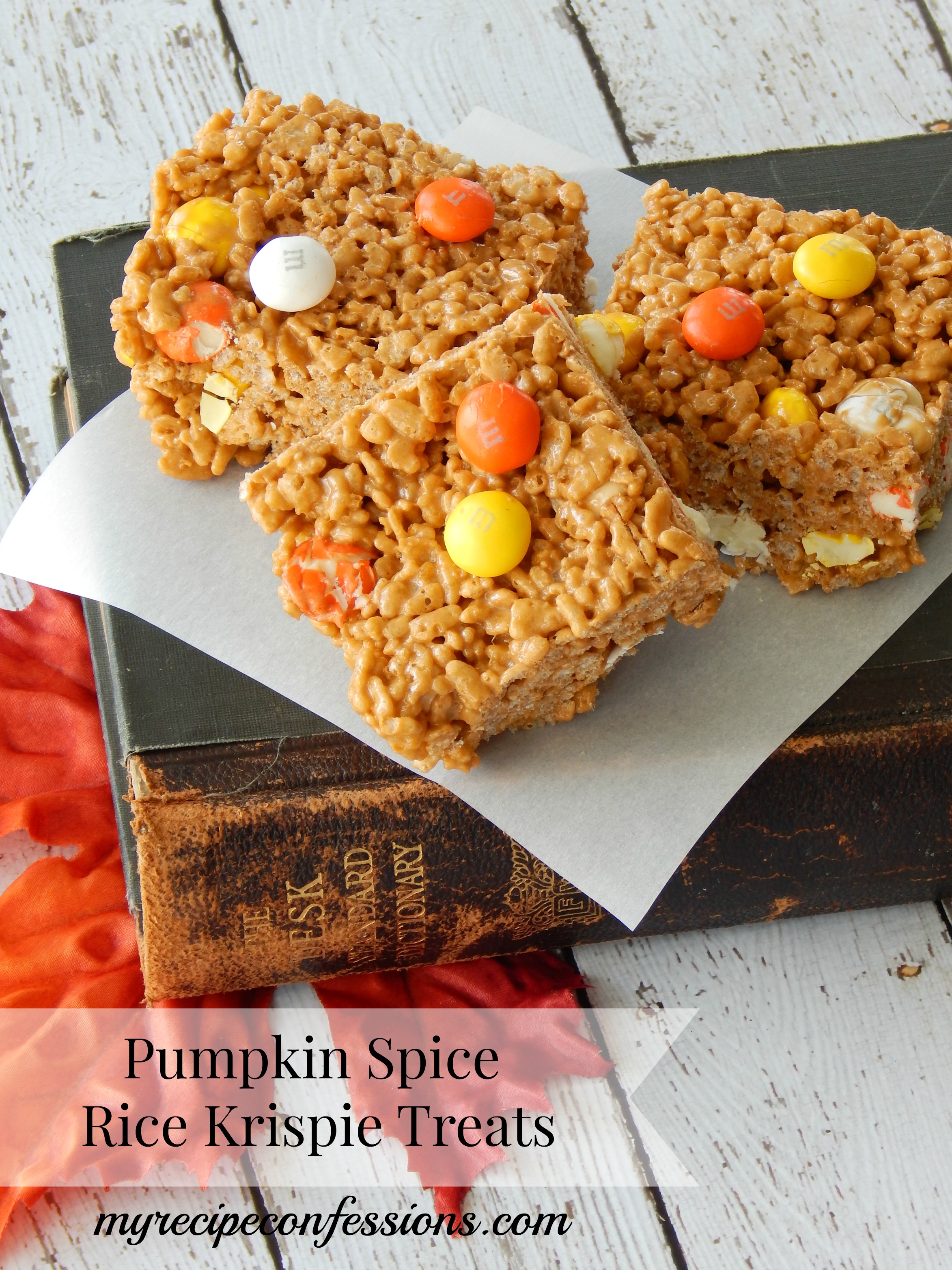 Pumpkin Spice Rice Krispie Treats
2 (8 oz.) pkg. of Jet-Puffed Pumpkin Spice Mallows
1/4 cup of butter
6  1/2 cups of rice krispies
1 (9.9 oz.) bag of White Chocolate Candy Corn M&Ms
Instructions
1. Place the Marshmallows and the butter in a large microwave safe bowl. Place the bowl in the microwave for 2 minutes and 30 seconds or until the marshmallows and butter are completely melted.
2. Add the rice krispies and mix well. Gently fold the M&Ms into the rice krispies. Evenly spread out the rice krispies in a greased 9 x 13 pan. Gently press the mixture down in the pan. Place the rice krispies in the refrigerator for 30 minutes to set up. Cut and serve.