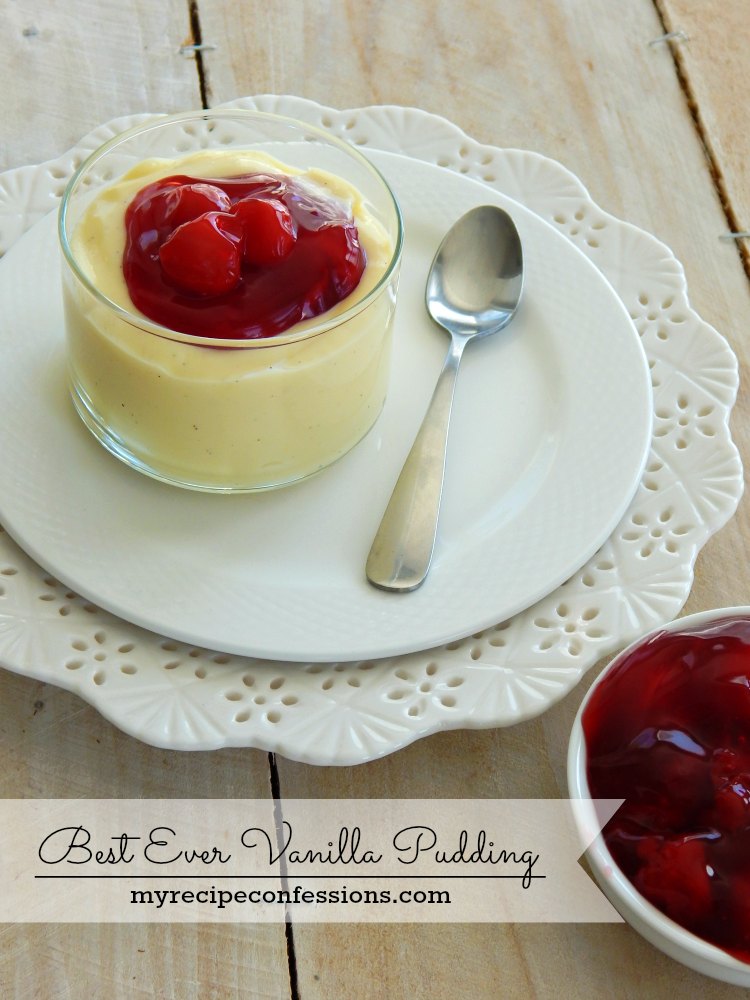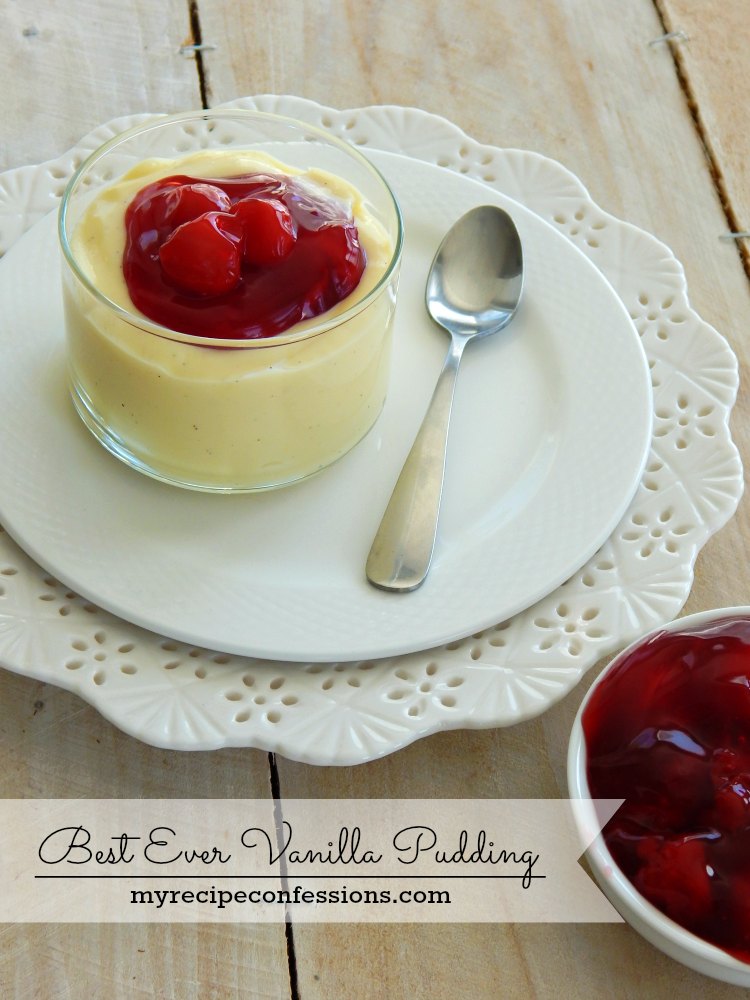 Best Ever Vanilla Pudding is the best vanilla pudding I have ever had! Not only is it yummy, it was super easy to make! You can top this pudding with fresh fruit or eat it plain. Either way you eat it, I know you are going to smile when you eat it!
My mom recently had a surgery that requires her to eat soft food for awhile. When I saw this recipe in the Better Homes and Garden Magazine, I instantly knew I needed to make it for her.
This recipe did not disappoint! I could eat the whole batch by myself! The pudding is so rich and creamy! I have been daydreaming about it all day.
With love from my kitchen to yours,
Carrie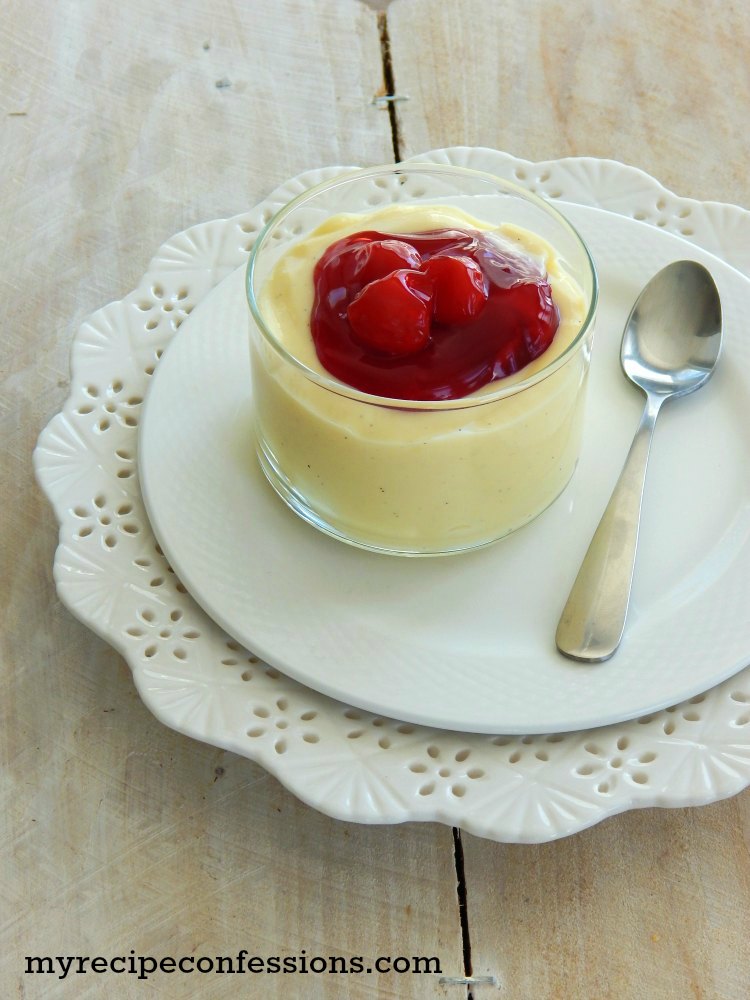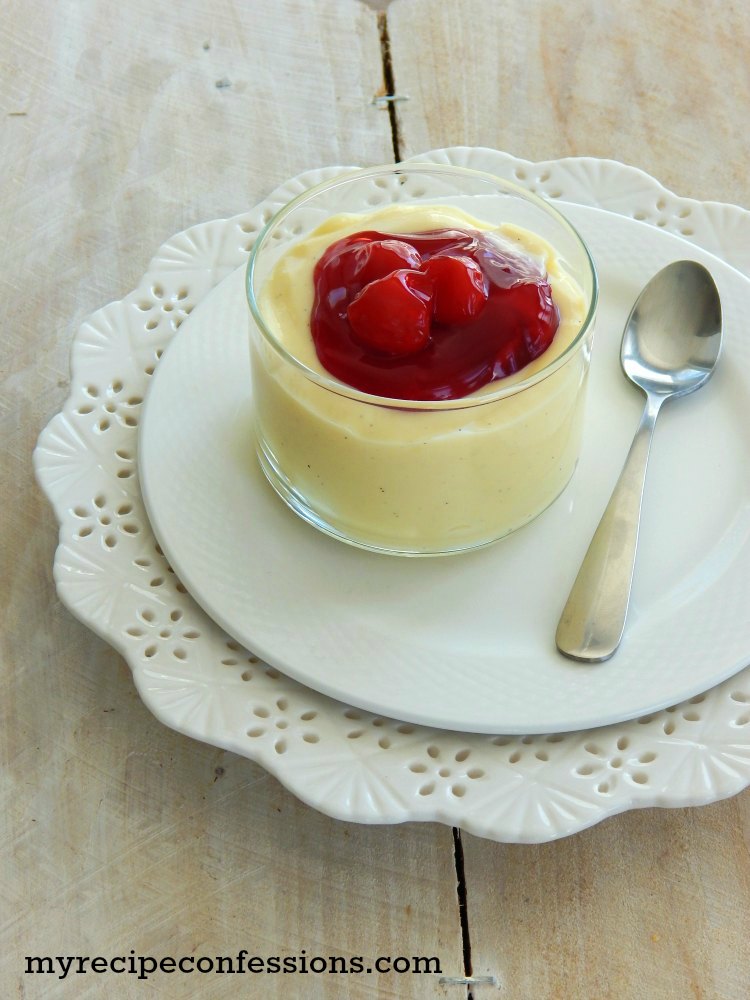 Best Ever Vanilla Pudding
makes 6 servings
1 cup of sugar
2 tbsp. of cornstarch
3 cups of half and half or whole milk
4 egg yolks, lightly beaten
2 tsp. of vanilla or vanilla bean paste
1 tbsp. unsalted butter
1/4 tsp. of salt
Instructions
1. In a medium heavy saucepan, combine the sugar and cornstarch. Add the half and half. Cook and gently stir over medium-high heat until thick and bubbly. Cook and stir 2 minutes more. Remove from heat.
2. Gradually stir 1 cup of half and half mixture into the egg yolks.
3.Slowly whisk the egg yolk mixture into the half and half mixture that is in the saucepan. Bring to a gentle boil; reduce heat. Cook and stir 2 minutes longer. Remove from heat and stir in the butter, salt, and vanilla. Pour the vanilla pudding into 6 individual serving bowls. Cover surface of the pudding with plastic wrap. Let stand for 45 minutes; serve warm or chill up to 24 hours before serving. Top pudding with fresh fruit.
This recipe is from Better Homes and Garden.
Here are a few other recipes you might like.