Turkey Wrap, Bacon, Sandwich Spread
Wraps are a great on the go utensil free meal. They are a fun twist to your average sandwich. You can customize the wraps to better fit your families taste. I love to make wraps for dinner on hot Summer evenings when the last thing I want to do is heat up the  house with the oven or stove. Of course, this wrap can be served for lunch as well.
I promise this Smoked Turkey Wrap with Cranberry Bacon Spread will not disappoint! The Cranberry Bacon Spread is one of my favorite sandwich spreads. It is what really makes this wrap shine. Then again, you can't go wrong with bacon, right?
With love from my kitchen to yours,
Carrie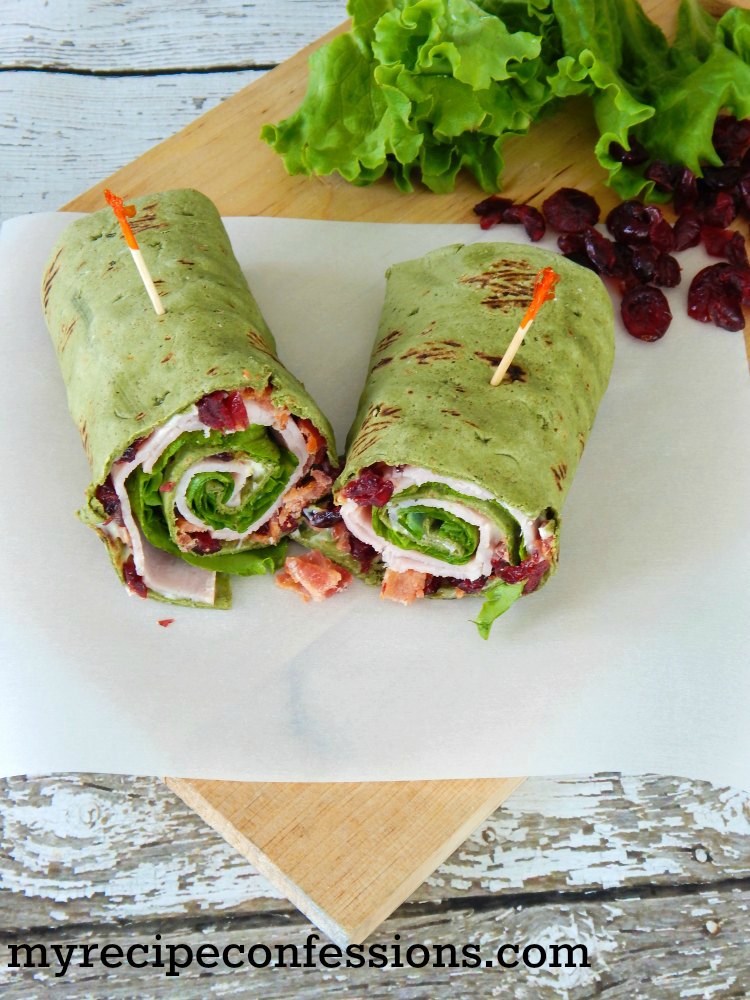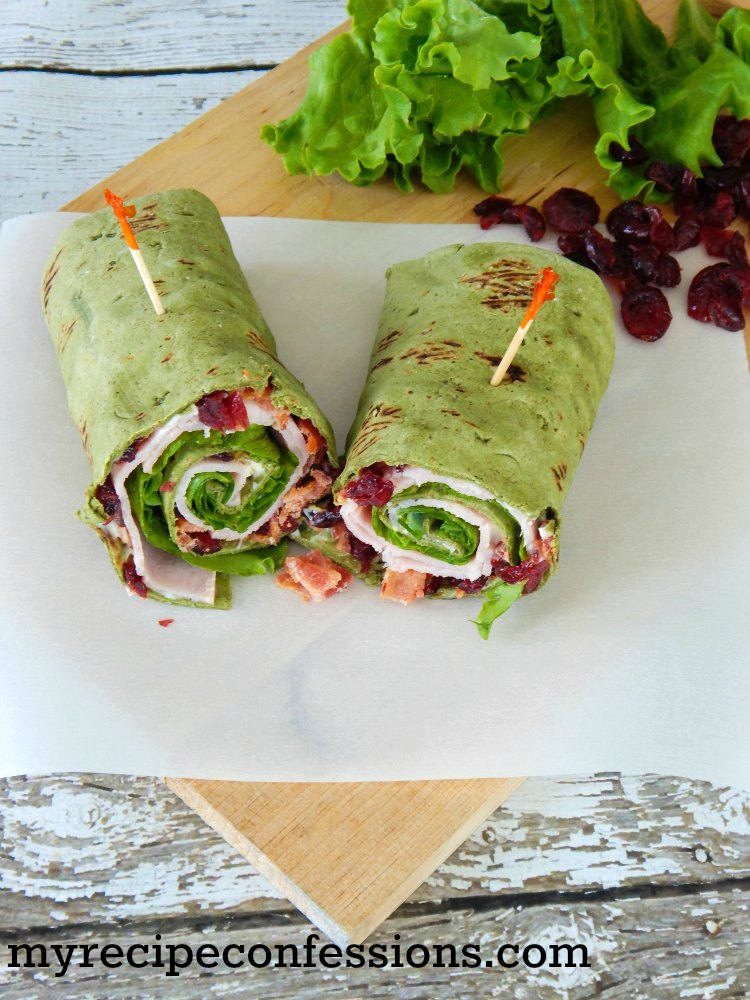 Smoked Turkey Wrap with Cranberry Bacon Spread
makes 4 wraps
8 slices of smoked turkey
4 large green leaf lettuce leaves
2 avocado, pitted and sliced
2-3 roma tomatoes, sliced
8 slices of provolone cheese
4 Spinach Flatout Flatbread
Cranberry Bacon Sandwich Spread (recipe below)
Instructions
1. Spread 2 tbsp. of Cranberry Bacon Sandwich Spread evenly over the entire flatbread. Layer 2 slices of turkey, lettuce, avocado slices, tomatoes, and 2 slices of provolone cheese on top of the flatbread.
2. From the end closest to you,tightly roll up the wrap. Slice the wrap in half and enjoy.
Cranberry Bacon Sandwich Spread
3/4  cup of bacon, cooked and crumbled
1/3 cup of mayonnaise
1/4 cup of sour cream
1/4 tsp. of garlic powder
1/4 tsp. of black pepper
1/3 cup of craisins, chopped
1/2 tsp. of oregano
Instructions
1. Mix all the ingredients together and chill 1 to 2 hours before serving. This can be made the night before.
Here are a few other recipes you might enjoy.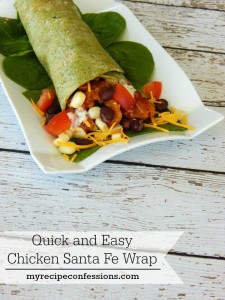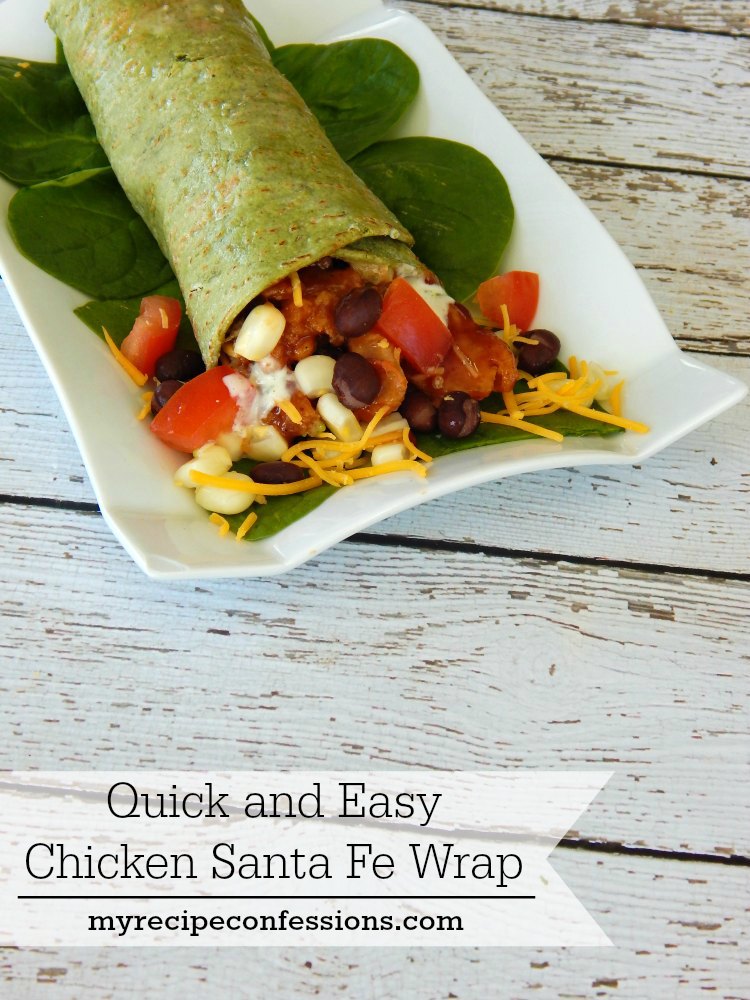 Quick and Easy Santa Fe Chicken Wrap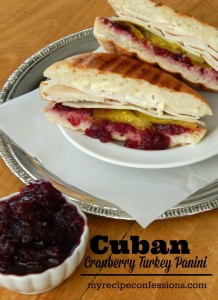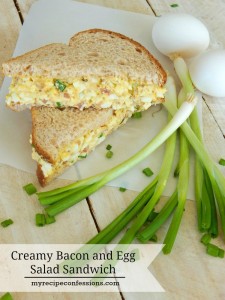 Creamy Bacon and Egg Salad Sandwich