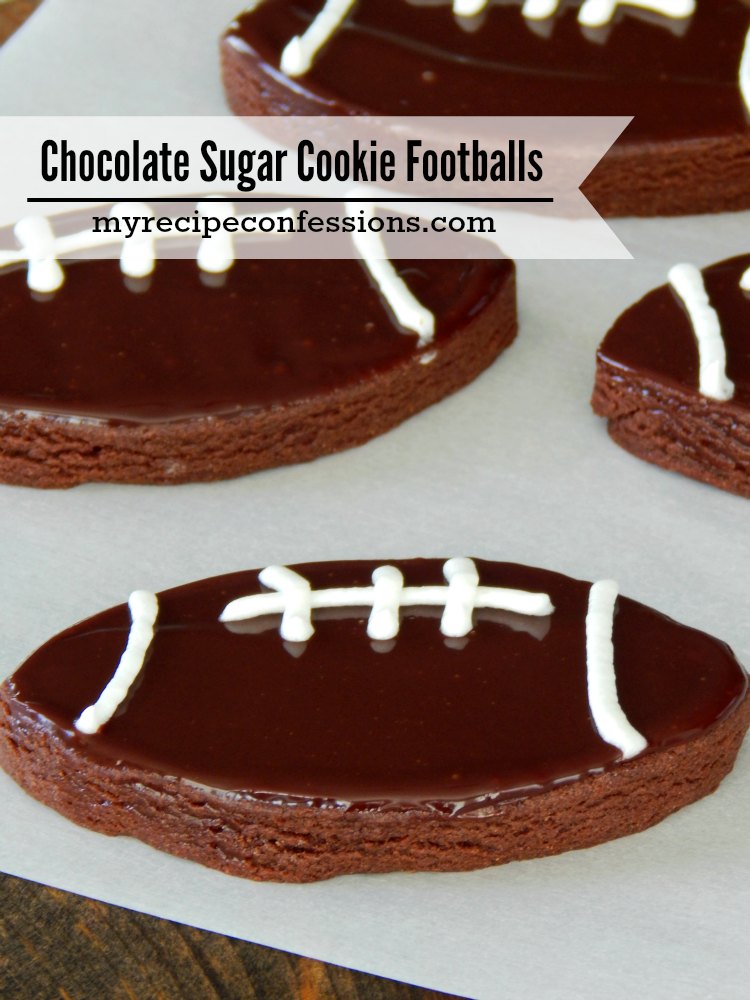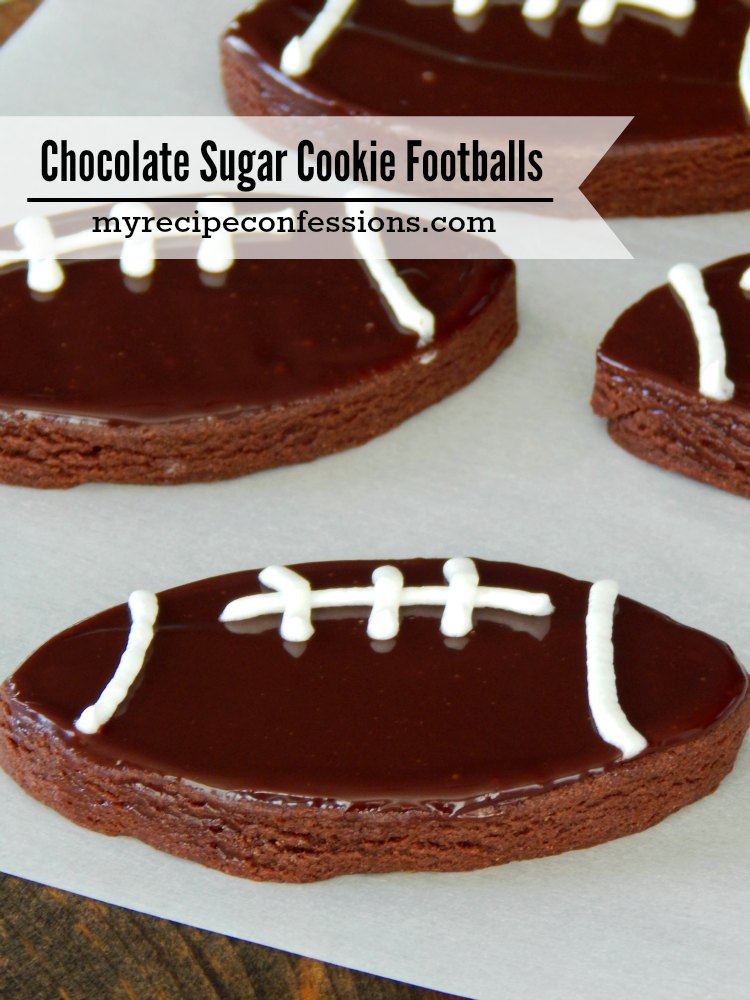 Everybody needs a good chocolate sugar cookie in their life. These cookies are super soft with the perfect fudgy texture. This recipe is basically a brownie and sugar cookie mix. Chocolate lovers will be flocking to these cookies. These cookies are everything you could want in a chocolate sugar cookie and more!
You can serve these babies during football season or for the big Super Bowl party. I have a feeling that you are going to love these cookies so much that you will be making them all year long. I know I do.
With love from my kitchen to yours,
Carrie
Chocolate Sugar Cookie Footballs
Cookie:
1 cup of unsalted butter, softened
1 1/2 cups of granulated sugar
2 large eggs
1/4 cup of sour cream
1/2 cup of milk chocolate chips, melted
2/3 cups of unsweetened cocoa
1 tsp. of vanilla extract
3 1/2 cups all-purpose flour
1/2 teaspoon salt
1 tsp. of baking powder
Instructions
Preheat oven at 350 degrees
1. Whisk dry flour, salt, and baking powder in bowl and set aside. In another bowl, cream the butter and sugar together. Add the eggs and mix. Add cocoa, sour cream, melted chocolate chips, and vanilla extract. Mix until smooth.
2. Gradually add flour mixture and mix until smooth. Wrap in plastic wrap and chill for 30 minutes.
3. Roll out cookie dough so that it is ¼ inch thick. Cut with football cookie cutter. Place cookies on a greased cookie sheet and bake for 8 to 10 minutes. Do not over bake or the cookie will be dry. Transfer bakes cookies to a wire rack and cool completely.
4. Spread the chocolate ganache onto the sugar cookie. Pipe the lacing on the football with the vanilla frosting. Chill in the fridge until ready to serve. Store any leftover cookies in the fridge.
Chocolate Ganache
1 ½ cup heavy cream
1 (11 oz.) package of good quality semi- sweet chocolate chips
1. Place the chocolate chips in a medium size heat proof bowl. Bring the heavy cream to a simmer in a small sauce pan. Pour the hot cream over the chocolate chips.
2. Mix until it is a smooth chocolate consistency. Place in the fridge for 30 minutes or until it is completely chilled.
Vanilla Frosting
1/4 cup of butter, softened
2 cups of powder sugar
1 tsp. of vanilla
2 tbsp. of milk
Instructions
Cream the butter and powder sugar together. Mix in the vanilla and milk until smooth.
Here are a few other cookie recipes I know you will love.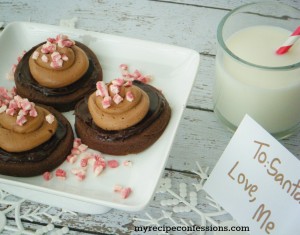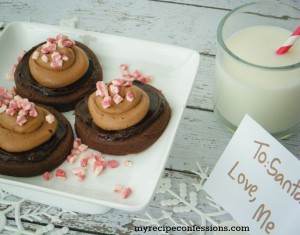 Triple Chocolate Peppermint Sugar Cookies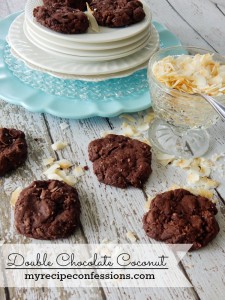 Double Chocolate Coconut Cookies